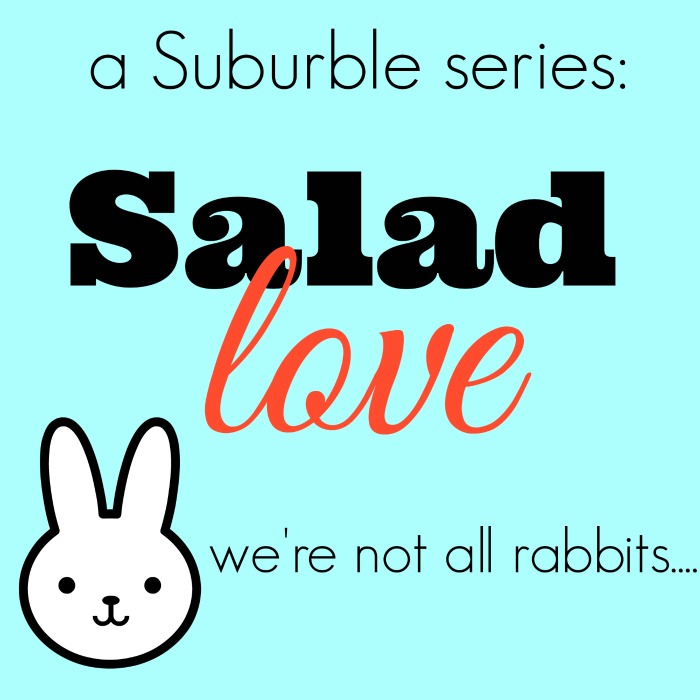 Hey, peeps!
It's the third post of the Salad Love series. Have you tried any of the recipes yet?
If not… you're going to want to make this one.
This recipe is my fail-safe. I bring it camping. I bring it to play dates. I make it for big family gatherings.
It's the Santa Fe salad. And it is SO easy.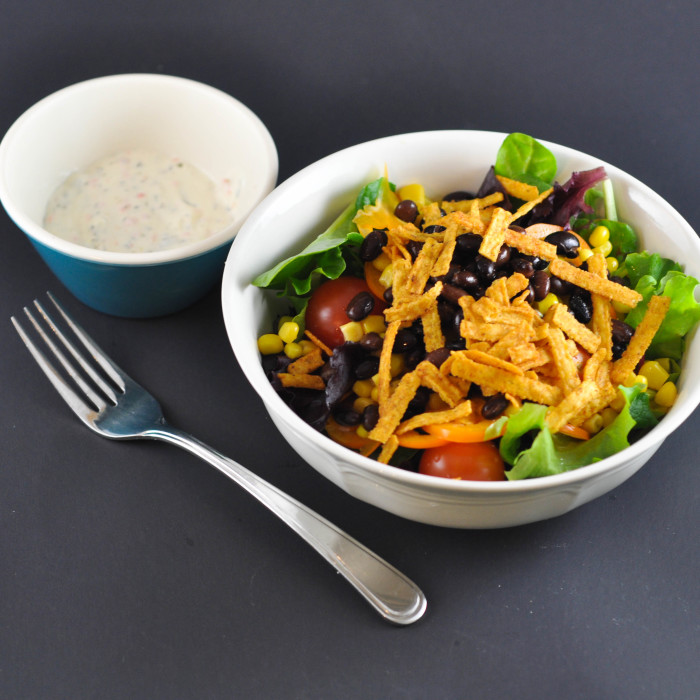 I know. It's so colourful. And so fresh!
This recipe was the creation of my dear friend, Lindsay. She has a knack with culinary things, and she brought this to a play date once upon a yesterday.
And like any good friend, I stole it and called it my own and started bringing this salad to all sorts of gatherings.
Recipes have no loyalty. They'll follow anybody. (Just so you know…)
Santa Fe Salad
2014-01-13 01:40:55
Ingredients
1 can of black beans, drained and rinsed
1 can of corn, drained and rinsed
1 bowlful of salad greens (I prefer Spring Mix)
1 diced yellow pepper
1/4 cup diced green onion
1 pkg of cherry tomatoes (or sliced Hot House tomatoes)
1 healthy handful of Tortilla Strips (I use Fresh Express)
Ranch Dressing (I use Litehouse Garden Veggie Ranch)
Instructions
Mix all of the ingredients except for the ranch dressing and the tortilla strips together
Serve in a bowl with dressing
Sprinkle tortilla chips on top of each serving
Enjoy!
Notes
Add cheese or various other sweet peppers to this salad for a different flavour!
Suburble https://www.suburble.com/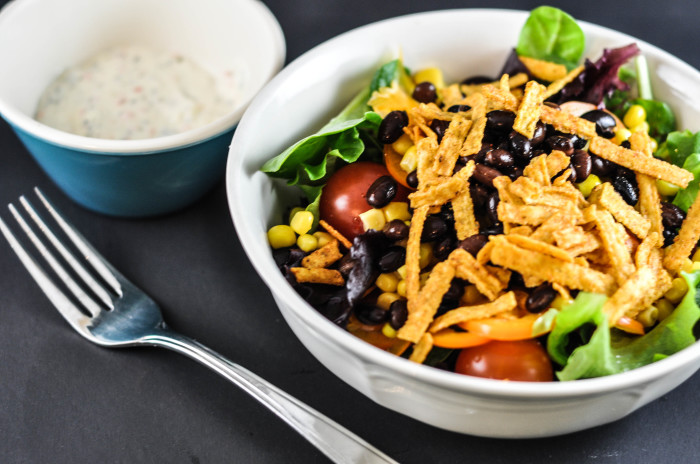 In most salad recipes, I make the dressing from scratch.
However, there is this dressing made by Litehouse called Garden Veggie Ranch. It's sooooo good.
I don't even bother trying to recreate it. Some things are just so delicious that you are happy plucking it from the grocery store shelf and putting it in your cart.
Most produce sections carry the tortilla strips. I use Fresh Express strips in the Santa Fe flavour. However, in a pinch, I will admit that I have grabbed nacho chips and crumbled them on top of the salad.
It was during a camping trip.
Nobody complained.
There will be more Salad Love coming next week!
If you haven't already seen the previous posts in Salad Love, check them out here: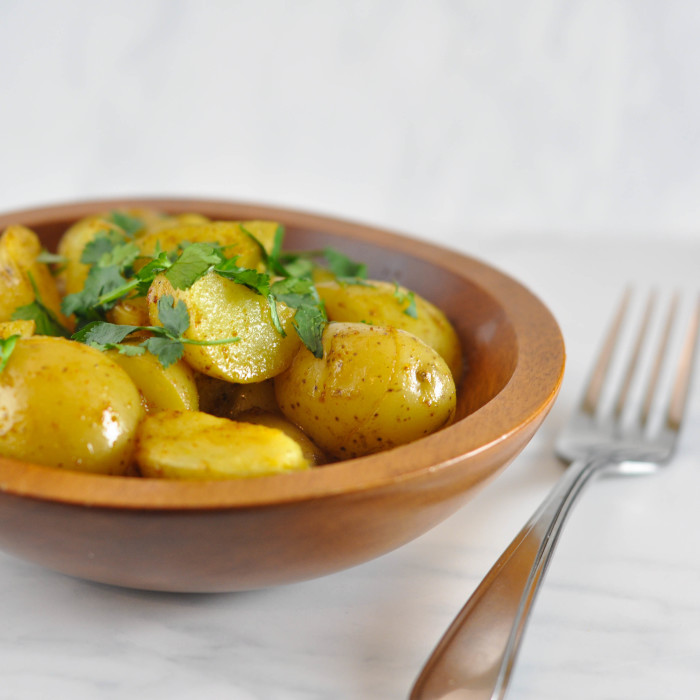 Warm Potato Salad with Curried Vinaigrette