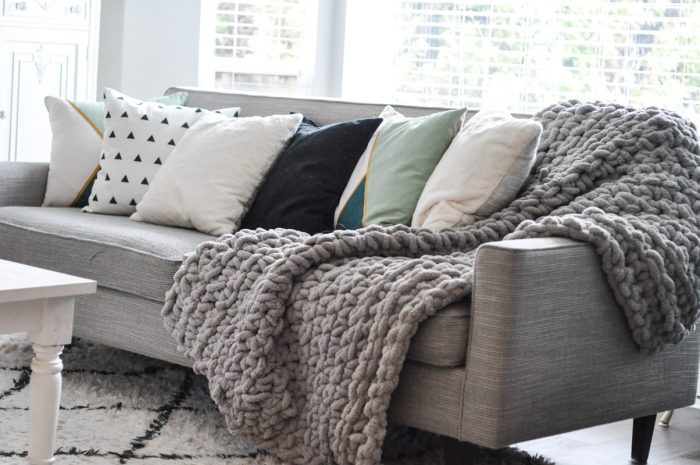 The chunky throw blanket has become a staple in nearly all home decor Instagram accounts. Typically, these blankets have been arm or table knitted – resulting in big thick braids of fabric traveling throughout the blanket.
I, of course, like to do things differently. Instead of trying the arm knitting route, I instead grabbed a giant wooden crochet hook. On the shelf at Michaels, the size 50 hook is about $11. Lucy eyed up the hook suspiciously as we shopped. When we got into the car she asked, "Mom, why did you buy a flute?"
While I was at Michaels, I also grabbed some of these: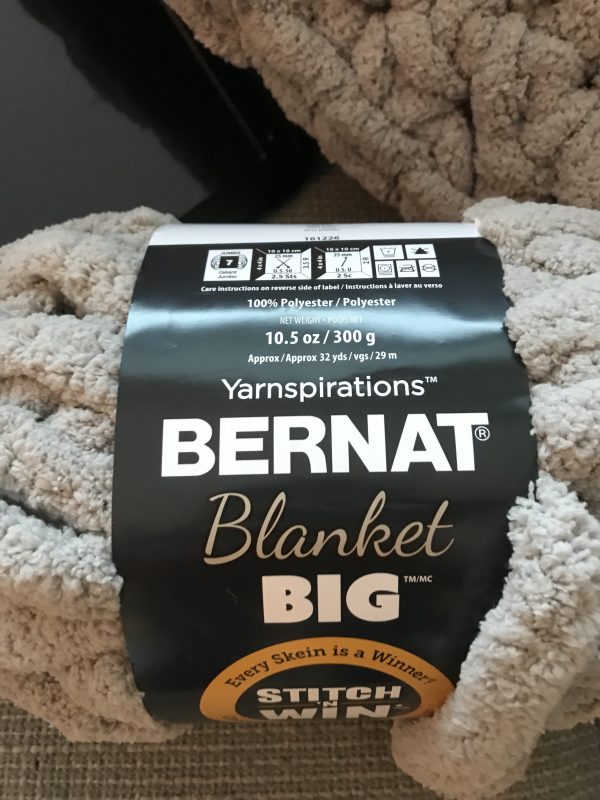 The Bernat Blanket Big yarn is 32 yards of soft and fluffy blanket yarn. No, this yarn is not 100% merino wool. It's 100% something else. But it was on sale for $8 and I needed seven of them, so this was the deal for me.
Merino wool does make a nice blanket, I can't lie about that, but it will cost you. Etsy will lead the way to a giant ball of the stuff.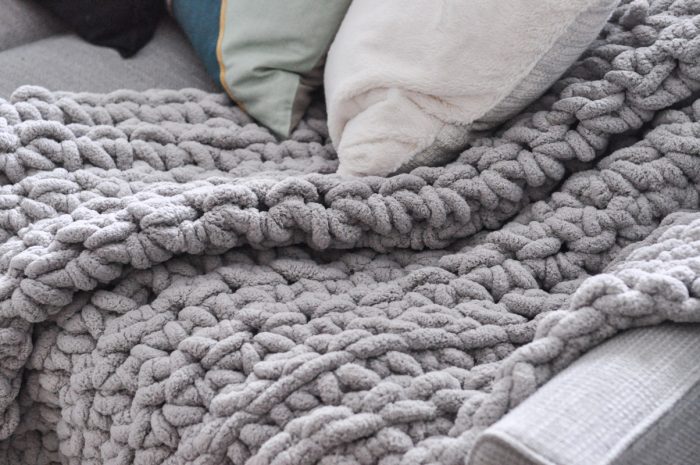 I opted to do a simple rectangular blanket of single crochets. It created a chunky, but not TOO chunky, look. I started with 30 single crochets as my starting off point, and continued for 22 rows. It was approximately 7 skeins of yarn.
I'll leave this "How To" video here, as I would be a hilariously bad example of how to single crochet with a giant hook: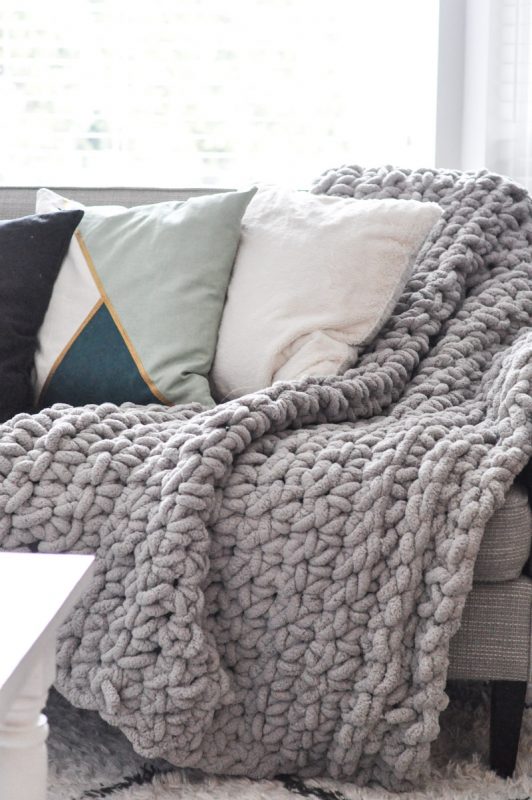 The blanket is warm, heavy and doesn't have big enough holes to get caught up in fingers, toes or jewelry. I still may opt to try the hand knitting in order to get that lovely knitted look – but for me, the single crochet is a look I quite like!
I'm hankering to try this blanket in a light cream colour. I think that the chunky look would be slightly softened, yet it will still be a great, practical blanket to toss across couches and beds.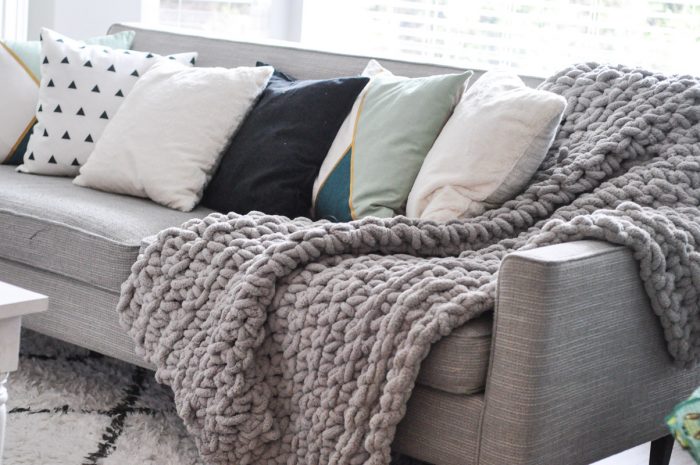 What colour would you choose for your blanket?