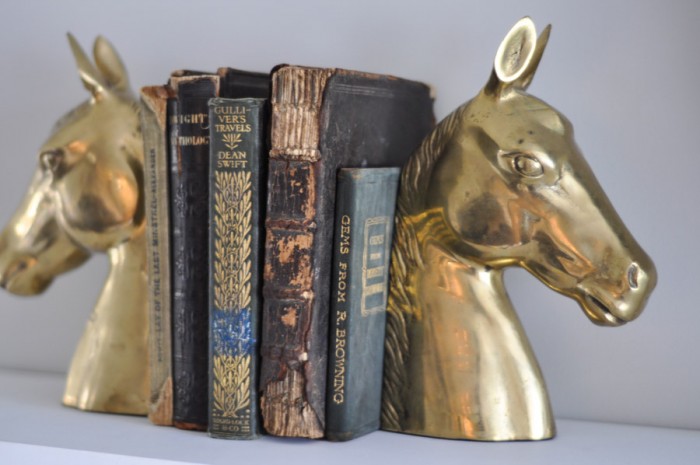 I found these fancy little fellas during the great "junkapalooza" that I embarked upon last year with my antique-savvy girlfriends. Among Granny and Grumpa's walls of dolls and Coca-Cola memorabilia was an extensive brass collection.
I have a thing for brass; it calls to me like a siren's song. I saw collections of cats, and ships, and a bevy of swans.
Then I saw the horse heads.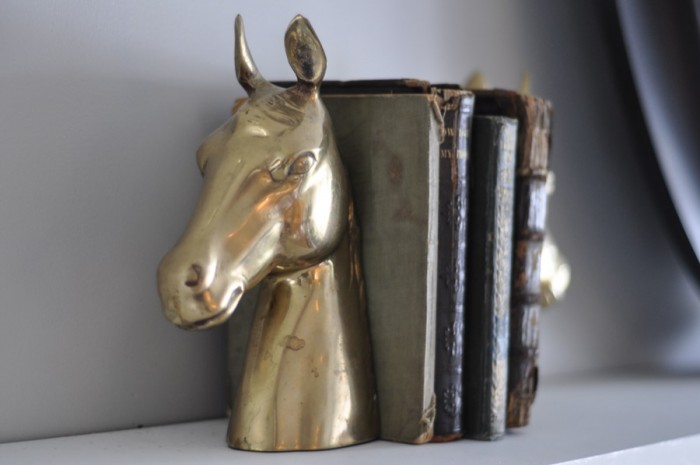 The other girls looked at me a bit strangely. Why on earth is she clutching those brass horses? Is she actually going to BUY those?
But I refused to let them go. And when Grumpa said , "$20 for the pair." I nearly choked on my surprise. I usually paid a few dollars for brass. Never more than $5.
I debated the decision, shifting the weight of the heavy horse heads in my hands. Is this worth the splurge? Do I have a home for them?
Will I ever find brass horse head bookends again?
I handed Grumpa the money and gleefully carried my steeds out to the car.
My original plan? To paint them. I was going to paint these dapper geldings with a coat of off-white paint. They'd look almost porcelain.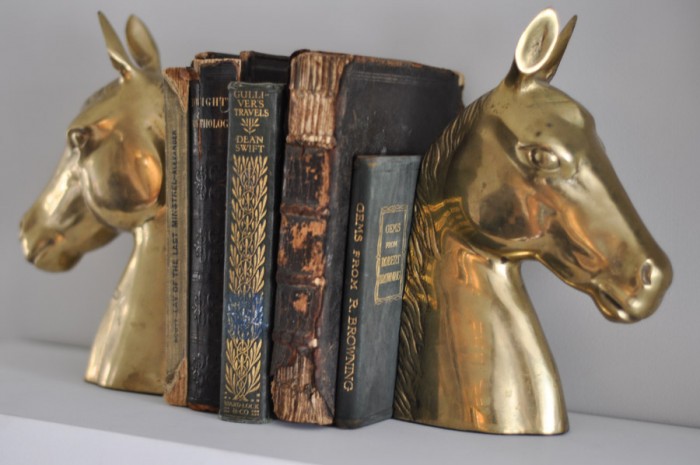 But now, standing proudly on either side of a selection of my antique books – books that have been gifted to me by my grandfather over the years – I can't help but think, "Doesn't this look right?
Should I paint them?
Or should I leave them?"
They're tarnished – there's no doubt. But they're also a bit flashy. Will I regret that coat of paint? There's no doubt that painting them will most likely NOT be able to be undone.
I'm calling upon you, readers – what do you think?
Paint them?
Or leave them?