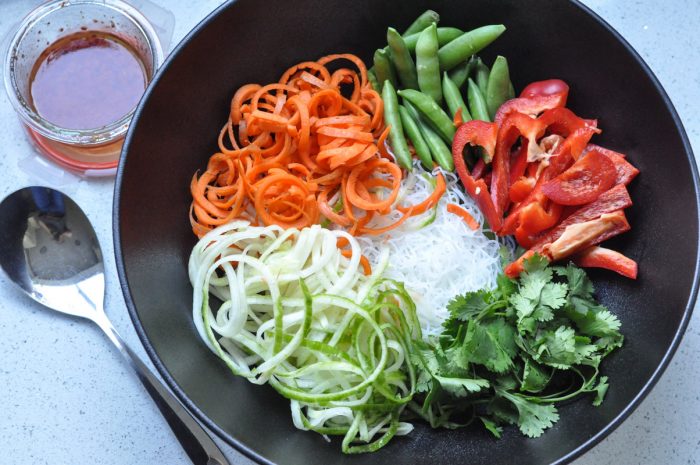 Once upon a time, a queen was paid a visit from her Fairy Godmother, Lowe's. The Fairy Godmother brought her tin baskets – into which the queen popped her houseplants – and a big black serving bowl.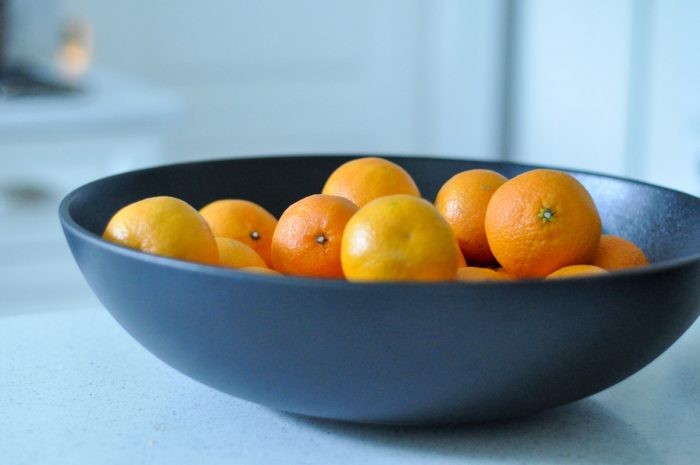 The queen loved her bowl, and used it to hold a mountain of mandarin oranges, popcorn, and snacks. But when she sat down in front of her anachronistic computer and began to write her blog post, she puzzled, "How can I write a whole post about a bowl?"
She peeled an orange from the bowl and ate, all the while thinking about the large black bowl that sat in front of her. And then she remembered a meal from earlier in the week. "I'll make Thai Noodle Salad and share the recipe!"
And the bowl, the oranges and the queen heaved a sigh of relief and got to work.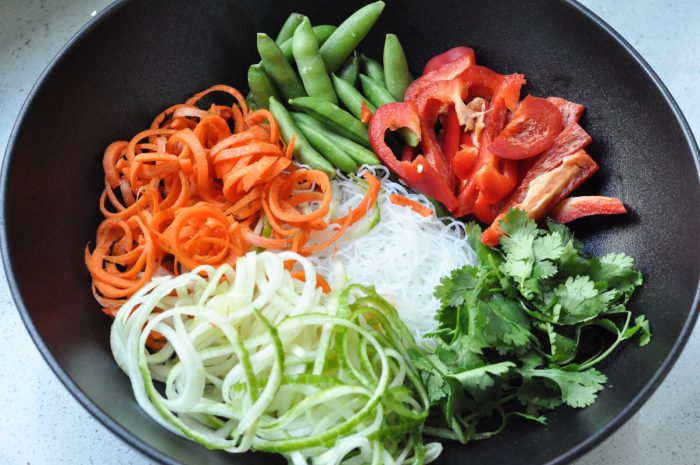 This salad is a keeper. With its tangy, and easy-to-make dressing, I know that this is going to be a year-round salad for our family. It also helps that it's loaded with vegetables and can be turned into a meal with the addition of chicken, beef, or a shrimp skewer or two.
I had a version of this salad on a weekend, and by Tuesday, we were eating it for dinner. I've made it three times since then, and so now I'm sharing it with you.
Thai Sweet and Spicy Noodle Salad
Ingredients
1 cucumber, ribboned or cut into matchsticks
3 carrots, ribboned or cut into matchsticks
1 red pepper, sliced
1 handful of cilantro, roughly chopped
Snap peas, washed
1 pkg rice vermicelli noodles
3 tbsp red pepper jelly
2 tbsp rice vinegar
2 tbsp soy sauce
1 tbsp sesame oil
1 tsp sugar
2 tbsp olive oil
1-2 dashes of tabasco sauce
Salt and pepper to taste
optional: meat of your choice, cooked
Instructions
In a large bowl, combine the prepared vegetables
Cook vermicelli noodles according to directions, rinse thoroughly in cold water (this helps to prevent sticky noodles)
Add noodles to salad
In a small bowl, mix vinegar, soy sauce, oils, sugar, and tabasco sauce. Season to taste.
Pour dressing on salad and toss.
Serve with your favourite meal, or with skewers of meat!
https://www.suburble.com/2017/12/big-salad-needs-big-bowl-thai-sweet-spicy-noodle-salad.html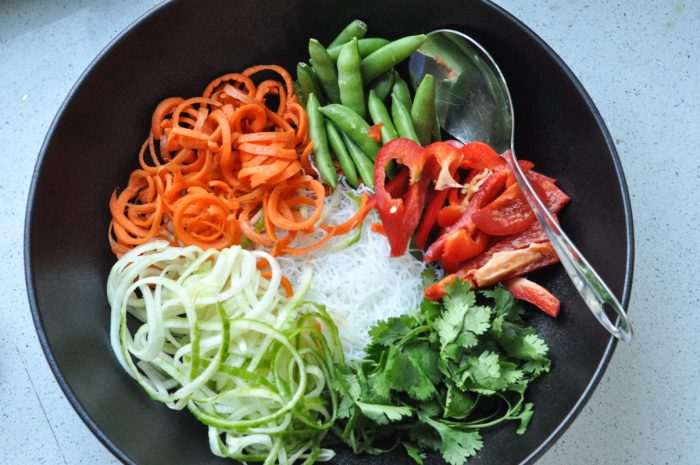 This large serving bowl is a part of Lowe's most recent Refined Rustic decor collection. It can do double duty as both serving ware and as decor.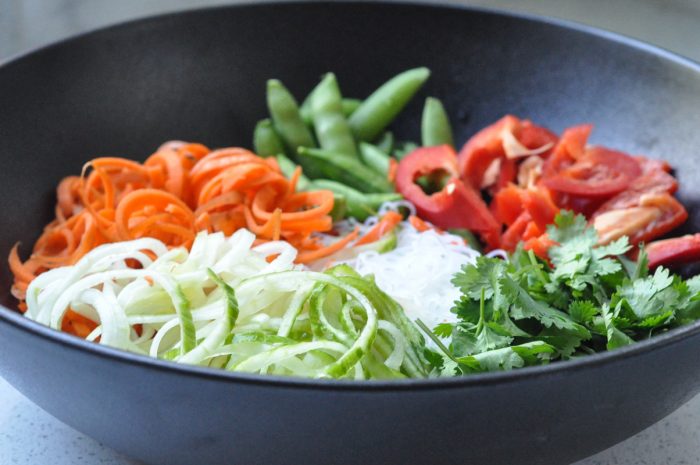 What I love about it is how large it is! You could display an entire meal in this dish, and still have room to dish out portions without any food spilling over the lid.
And I'm loving the black dishware these days. White is a staple, I will admit that, but the contrast of black against colourful food creates a "pop" that you can't ignore.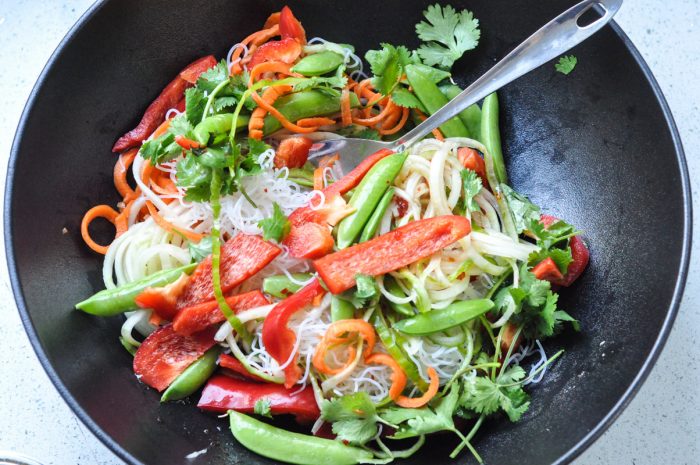 Even when the salad is tossed and decidedly MUCH less pretty, it still gets a good show from the black bowl.
And that keeps the queen of this house mighty happy!
Thank you to my Fairy Godmother, Lowe's, for sending along this big bowl for our future dinners, movie nights and feasts of appetizers. It has already become a fixture in my kitchen!