My entranceway is at its fullest in the Autumn. Big pots of mums and a few pumpkins flank the door, along with a few little tchotchkes on the steps. There's something about the turning of the season that makes me want to make everything that much cozier.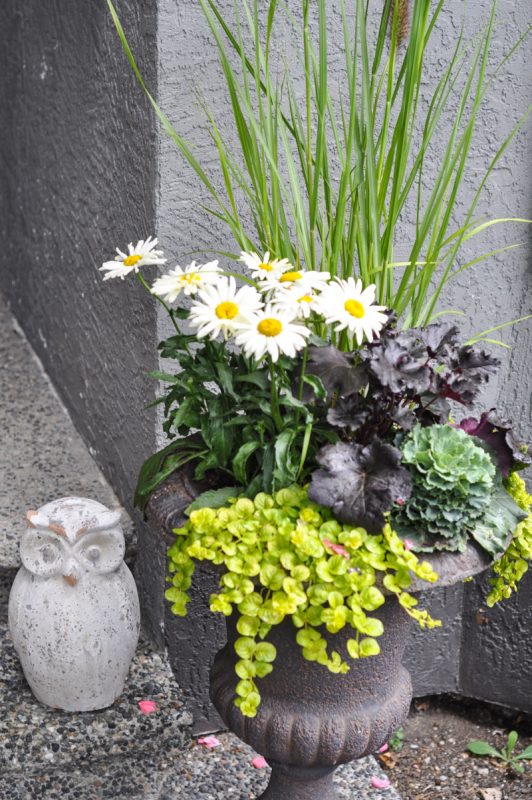 This year, I took on another fall project: an autumn-friendly planter. Normally, I leave this sort of thing for the garden shop and pick it up, ready-planted. However, I had a credit at the garden center (a reward for all of the spending I had done throughout the year – whoopsie doo!) and I was determined to spend it before it expired.
I left the shop with my cart full of various bits of green and purple foliage – along with the happy-faced daisies that will forever remind me of Meg Ryan in "You've Got Mail".
(If you don't get that reference, get thyself onto Netflix immediately and watch that movie. It's best when it's watched in the Fall.)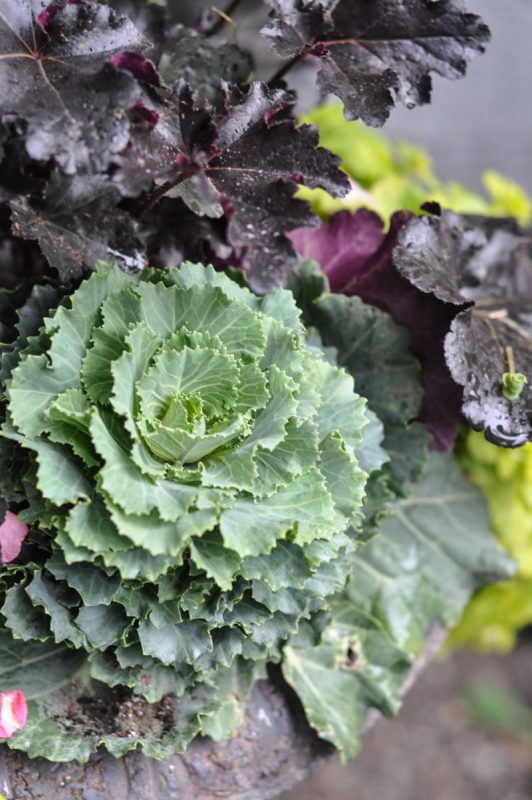 Autumn is the season when leafy greens also become decoration. Decorative kale and cabbage are some of my favourites!
I'm sharing a quick tutorial for this fancy-pants cool-weather planter on the YouTube machine. I'm getting a little bit more comfortable with movie-making, although I know that these are the videos I will look back at one day and think, "Remember when I thought 'fast-forward' was so tech-savvy?"
That aside, I list all of the varieties of plants used in my urn, and you also get to watch me speed-plant this container. If only it were that easy!
If you like the video, give it a thumbs-up!

Just like I've been doing for most of this year, I used Nature's Care Organic Potting Mix as the base for this planter. We've had such great success with this potting mix in all of our containers, that I saved a few bags for the fall growing season. Watch the video to learn why this mix is a must-have for our container gardening!
A big thanks to Scotts Miracle-Gro Canada for having me as a member of their Gro Crew this year. I've had a fantastic time working with their products, and my plants were happy all season!