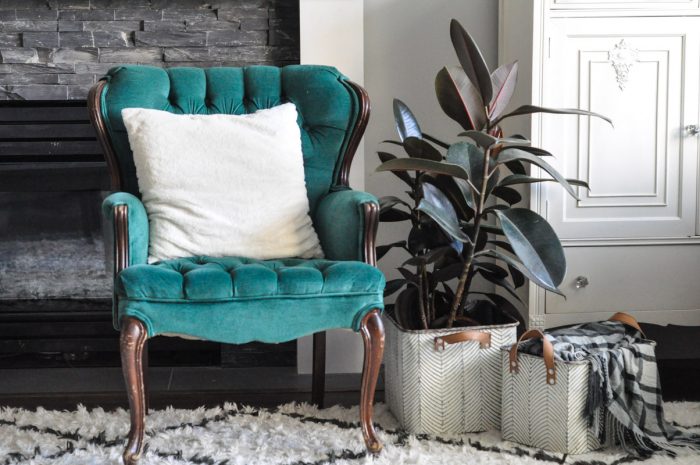 I have had a hankering for a plant in a basket for a while now.
If you're Mr. Suburble, this statement will elicit a serious case of side-eye. Your face will continue to look forward, but your eyes will travel over to mine with a, "What? A plant in a basket?" expression.
And my eyes will respond, "Yes. And you will love it."
Of course the rest is history. Plants in baskets for everyone!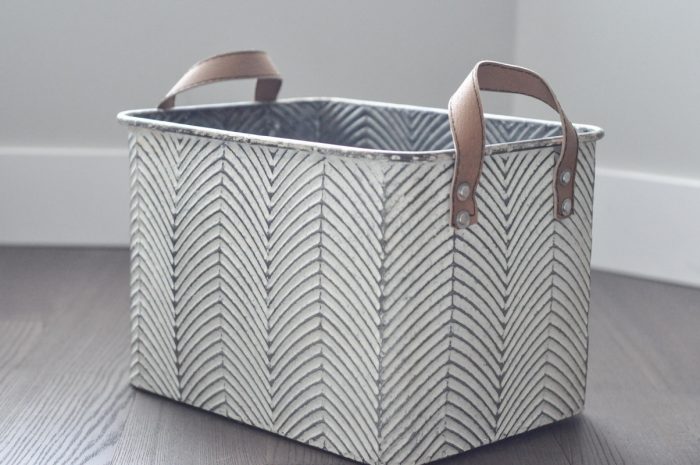 The beauty of this trio of baskets is that I'm not entirely sure that they ARE baskets. Lowe's Canada offers this fabulous little set of grooved metal pail/basket hybrids in this great neutral patina.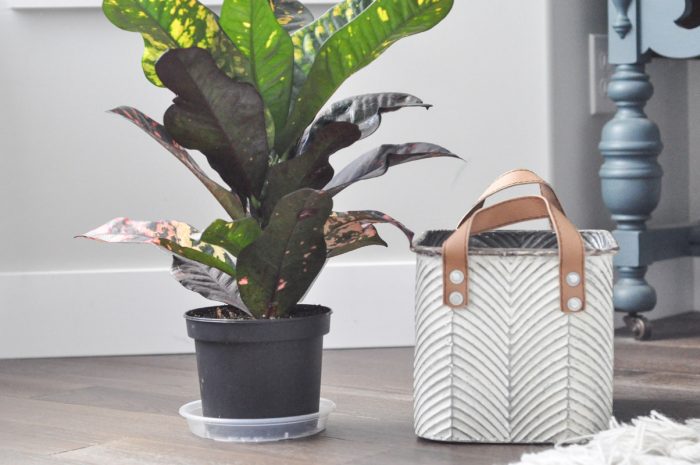 I knew that I wanted to put some plants in these baskets, especially since I've listed, "buy a ficus" on my Someday List for almost three years now. I didn't get a fiddle leaf, because a) my nursery didn't have one and b) they cost too much for something that I might accidentally kill.
Nevertheless, there was a ficus looking for a new home and so I snapped him up. I also took home his little brother, whose name seemed to be "Tropical Plant". Welcome home, Tropical Plant!
A very important thing to remember when putting plants in baskets is that a plant dish is a MUST. When you spent a mint on your hardwood flooring, an overwatered plant can create a devastating water ring – or worse.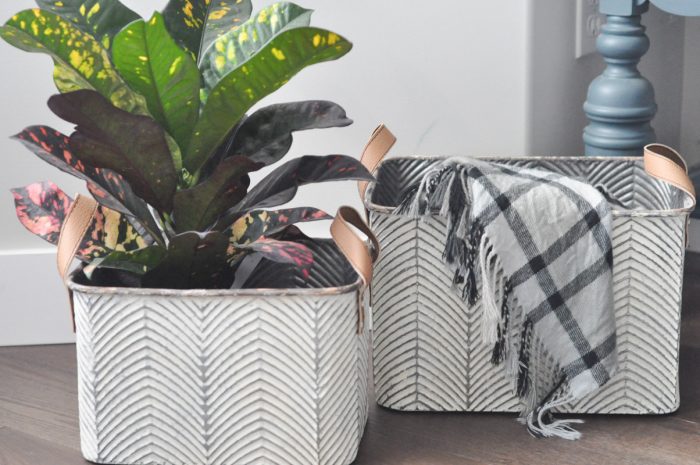 A part of Lowe's home decor trend, Refined Rustic, these baskets offer such a lovely neutral and are perfect for blanket storage. I'd love to ask you: how many throws you have in your living or family room?
I feel like three is the perfect number. This is mainly because I don't want to share a blanket. I want it alllll to myself.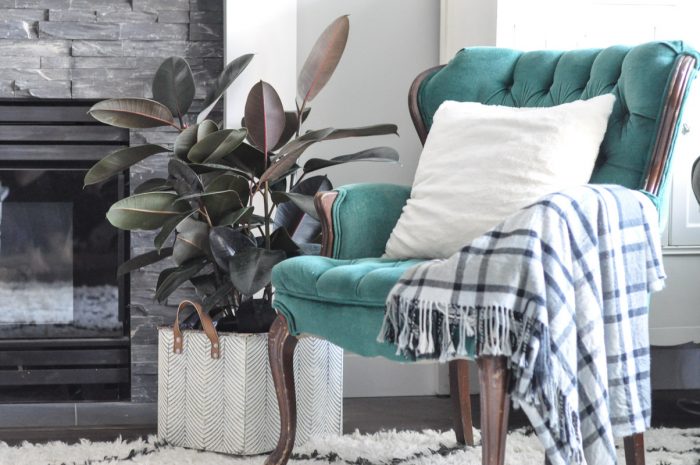 Doesn't my "plant-in-a-basket" add hominess to the living room?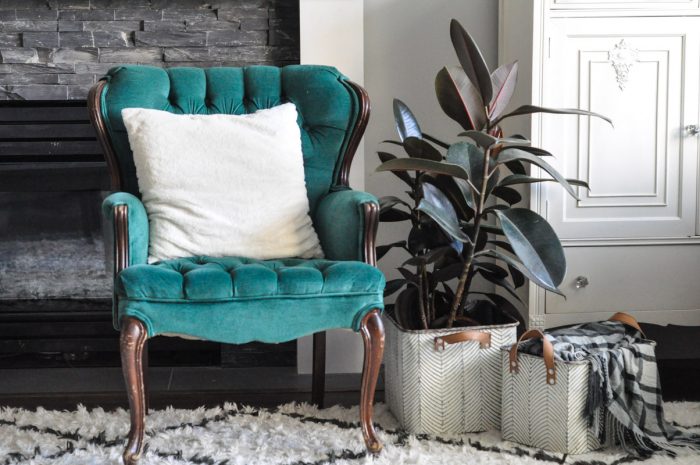 These chairs – a bit scuffed up, but all-in-all in pretty good shape – were a recent Craigslist find, and I feel like their eccentricity is married quite nicely to the rustic feel of the baskets. The plant adds height, and the blankets invite people to come and sit and stay awhile.
It's an "I told you so" moment for the side-eyeing Mr. Suburbles of the world. Even though we know they secretly love how cozy the living room is becoming this fall!
Check out these baskets – and more! – at Lowes Canada this season. A plant-in-a-basket doesn't have to be forever on your Someday List!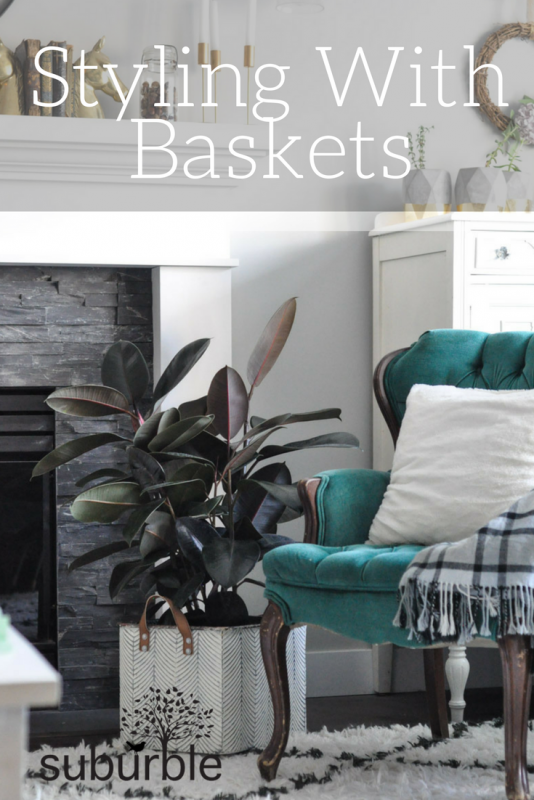 This post was sponsored by Lowes Canada, but all opinions, husbands, and adopted plants are my own.