I love Valentines. I remember those glorious days in elementary school, sifting through the piles of them that would be carefully delivered to the envelope taped to my desk.
I would have stacks of little pieces of paper that said, "You're Neat."
"I like you."
"You have pretty hair."
Okay. Maybe that last one wasn't true. But it would have been nice to get.
I couldn't help myself. I've already gotten started on making Valentines. And these ones have candy involved.
Yes. Things just got 400% better. There is candy.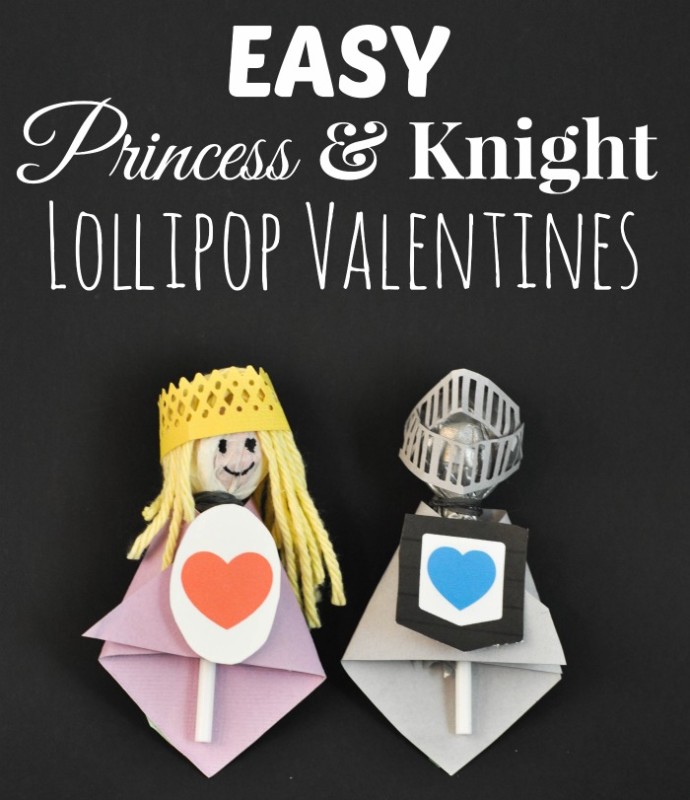 Head over to Crafts Unleashed to see how I whipped up these simple Princess and Knight Lollipop Valentines.
I thought it would be perfect to go with Lila's new favourite song: "And we will never be roy-allssss……"
Seriously. The child's favourite song is Lorde's "Royals". And part of me is supremely happy for that.
I also like to imagine that the knight is fixing to slay a dragon… and look at the smirk on that girl's face.
Slay your own dragon, lady.
Unless he's really mean. Then send the guy.