May Long weekend came (in Canada, it's Victoria Day that we celebrate) and brought us a deadline that I had been anxiously awaiting: it was transplanting time!
My plant babies had been living under their (possibly dangerous) lights in our laundry room for quite some time, and I was getting sick to death of worrying about them and watering them endlessly. Every time it rained – which is a lot when you live in the Pacific Northwest – I would think, "Wouldn't it be nice if these plant babies could go live outside? Like big-boy plants?"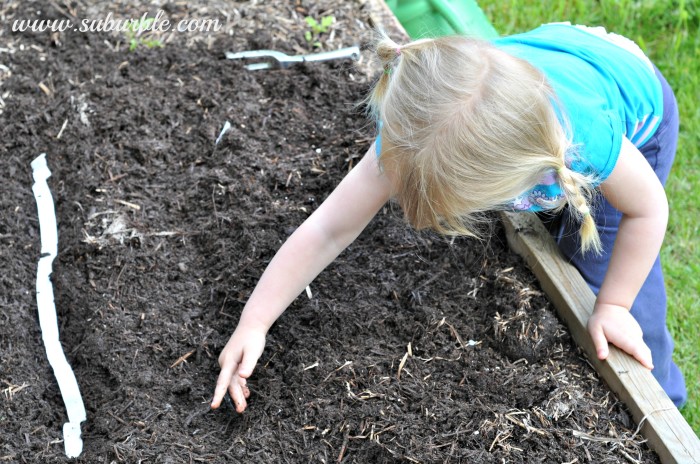 And so we transplanted our seedlings! We also planted carrot, radish, and bean seeds. I have never been able to grow carrots that weren't either in minature or suffering from some sort of terrible genetic mutation. I let the girls plant the carrot seeds this year. I need a scapegoat in case this crop fails like the others.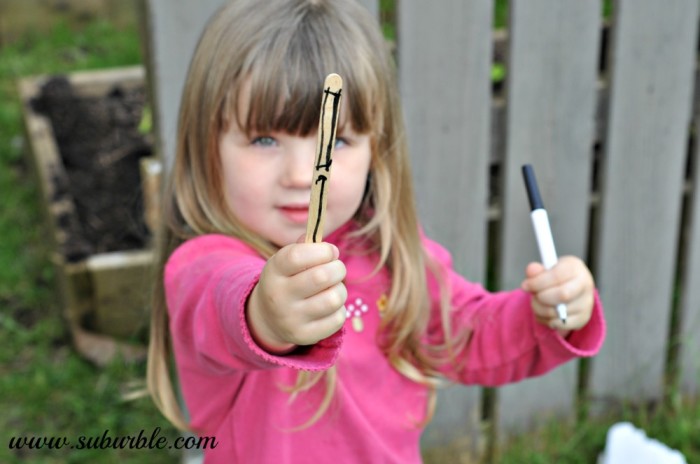 Lucy was quite happy to toddle around behind me and plant seeds when instructed to. Lila got her Organizational Hat on and set to work making row labels. This is a picture of a bean growing on a vine.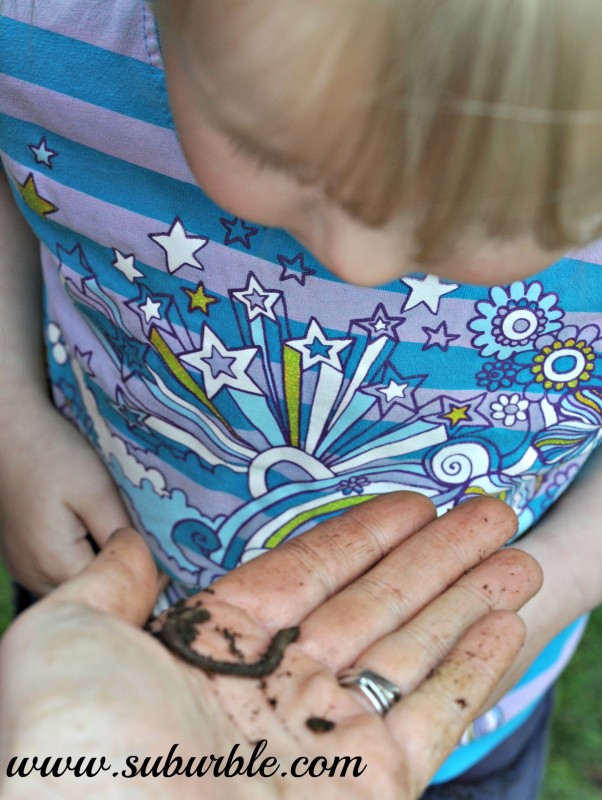 We visited a demonstration garden with Lila's class this week, where we learned all about worm composting. I am ever the keener (I swear, it's been programmed into me, I cannot shake it), and so when we found a worm, I was all, "This is a teachable moment! Girls! Girls!"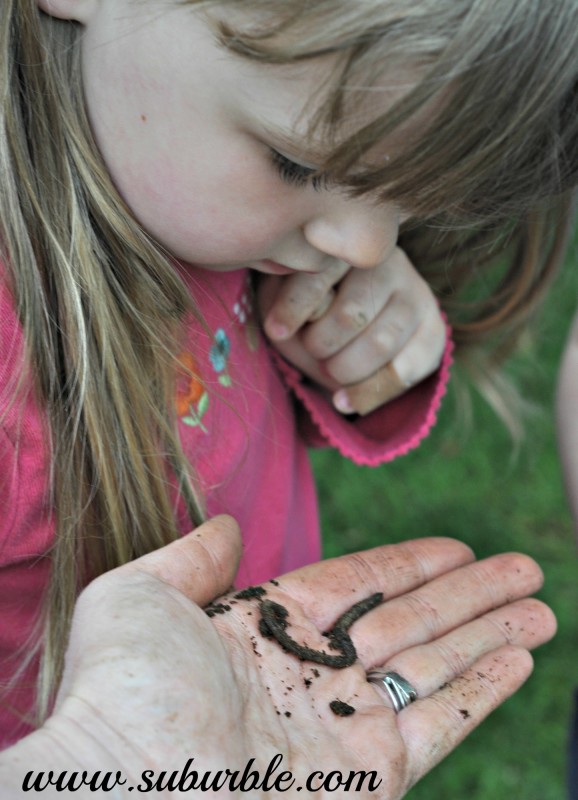 And the girls were all, "This is disgusting."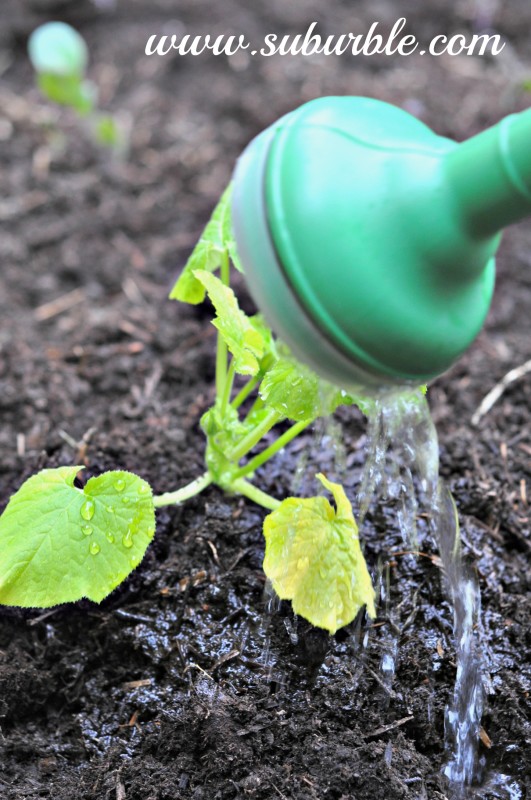 We went back to planting and watering.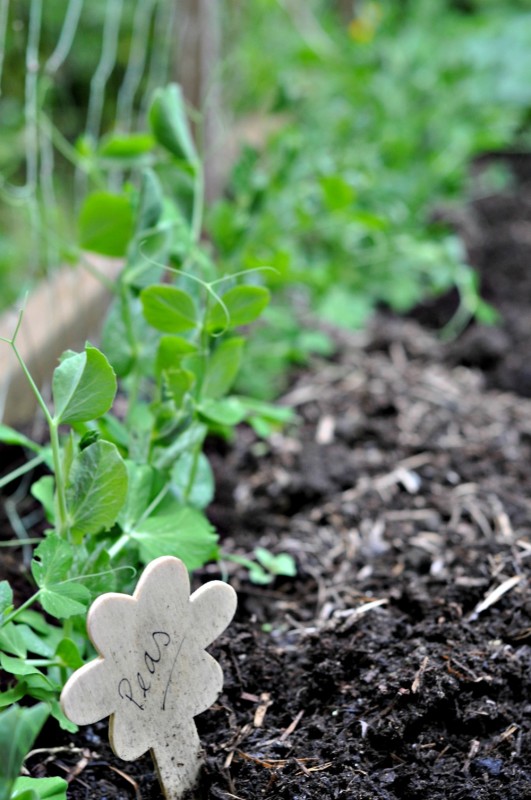 And admiring our small successes (our peas are growing! They're actually happening)…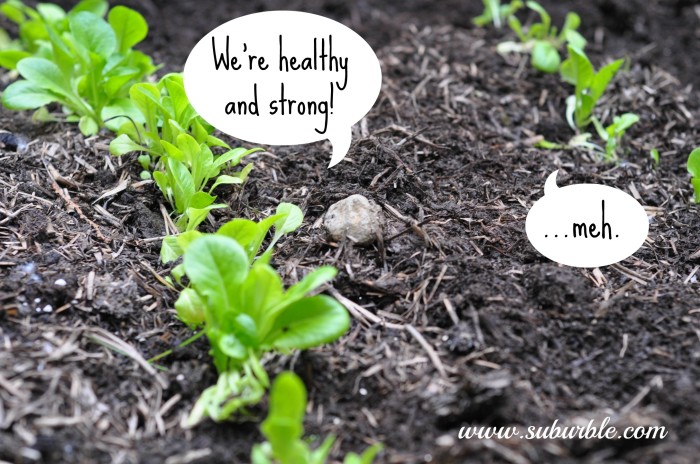 Or trying to overlook our small failures. Come ON lettuce! You're weak! WEAK!
(I don't know that Veggie Boot Camp works on limp lettuce the way it does on women who are trying to lose that 15 lbs of post-pregnancy weight… but it's worth a shot!)
We dusted off our hands and put away our shovels (and rakes and buckets and Sharpies and popsicle sticks) and admired our work. We have five raised beds this year. It's amazing.
It's also a lot of pressure. These bad boys had better grow.
Like Hubby says, "These tomatoes are going to cost us $50/lb by the time you're done."
Har-dee-har. But they're grown with love, darling. You can't buy that at the grocery store!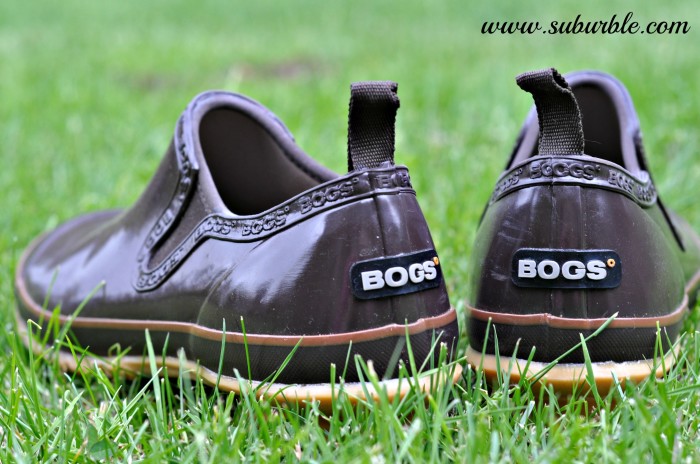 Ooooh… but you CAN buy these! I treated myself to a pair of Bogs Rue garden clogs as a bit of a Mother's Day/I'm Awesome gift when I saw that they were on a super-duper clearance sale on Amazon (some sizes are still available in insanely cheap prices, if you're coveting a pair of Bogs like I was). Let me tell you, the hype over Bogs is for a reason. These shoes are com-fy. I call them "duck boots", and I don't know if that's even the proper name, but I really love clomping around in them. Trouble is, Bogs can fit a bit small, so I ordered up a size.
That size may rhyme with "schmelve".
GAH! I know! I'm Big Foot's estranged sister. I destroyed the box immediately. I don't need reminders that my feet are huge. They're always there, right beneath me… reminding me…
"You have to shop at Payless… You have to shop at Payless…."
Jerks.
Boat-feet aside, the gardening/transplanting has seemed to be a success. Nothing, aside from that pathetic bunch of lettuce, has wilted or turned brown… so far. The girls are still interested in watering and weeding the garden, though I do get a bit worried when Lucy comes out waggling a trowel, "I dig for buried treasure, Mommy?"
Errrm… how about no?
Follow Along and See How Our Garden Grows!