If you've been following me on Facebook (and if you're not, you really should – do it here), you know that I've been competing in One Artsy Mama's One Crafty Contest.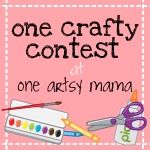 And incredibly enough, I've made it into the Top Ten! Our latest round was "Washi Tape". I can tell you that I was a bit daunted when I learned that washi tape was our selected material. I'd never used it before.
After a few phone calls around town, I managed to find a scrapbooking store who carried heaps of washi tape. I told the woman on the phone, "I'm throwing my kids in the car and I'll be there in fifteen minutes. "
When I walked through the door of the scrapbooking store, being the only person there who was schlepping two preschoolers with her, the lady behind the counter immediately recognized me. She called out, "My washi-tape lady! Come here! Come here!"
She showed me colours and patterns and bins upon bins of washi tape. And my children set on breaking the World Record of "Most Things Touched In A Store In A 10 Minute Period".
We came home, unloaded, and I started on my project: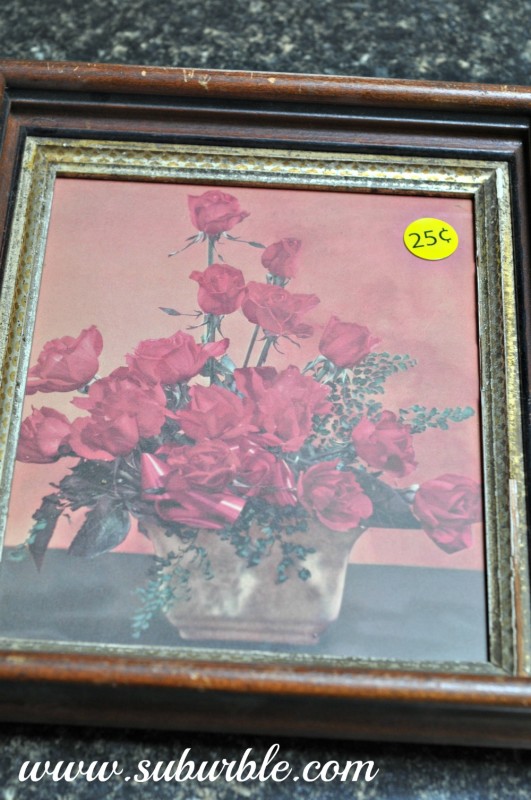 I started by digging out this frame. I found this it at a garage sale for a quarter!
You might think I overpaid, but I knew there was potential there.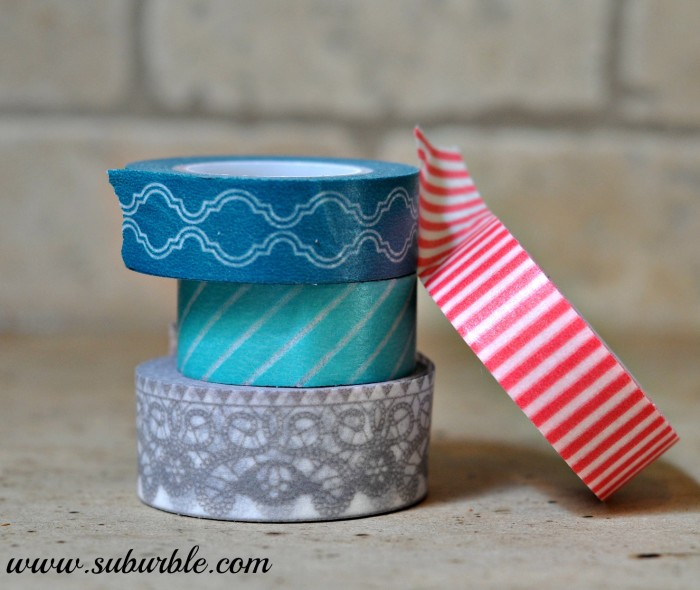 I gathered my tapes and started sticking them to cardstock, making sure to keep the patterns lined up exactly.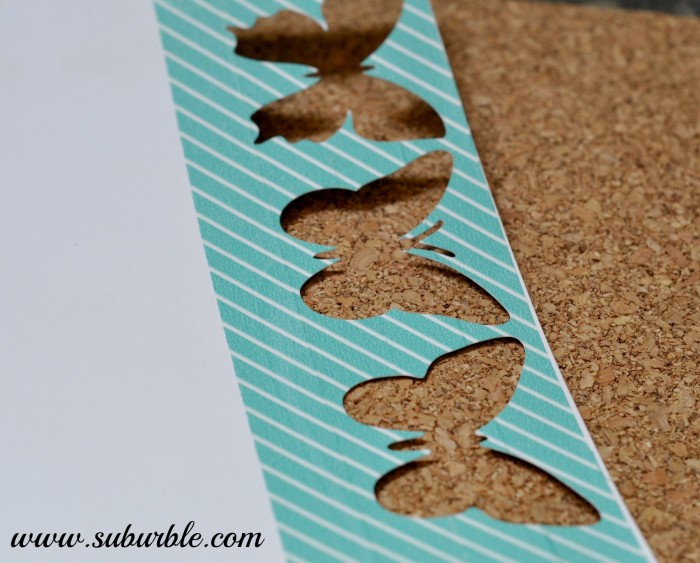 I cut the butterfly shapes out of the washi-covered cardstock with my Cameo. I held my breath as the machine sang its poorly-tuned "cutting song" (it really does make a weird musical-type noise as it cuts). I didn' t know if it would work, but it did! Happy dances for everyone!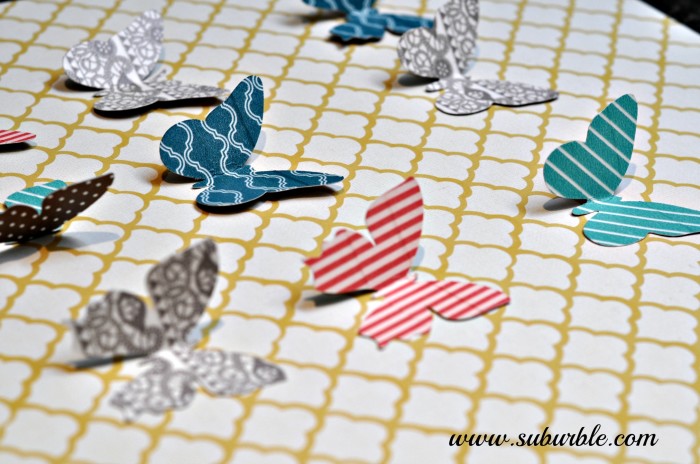 I placed the butterflies on a piece of scrapbook paper (plucked in the last-minute craziness that is shopping in a brightly-coloured store with children), and when I liked the arrangment, I hot-glued them down.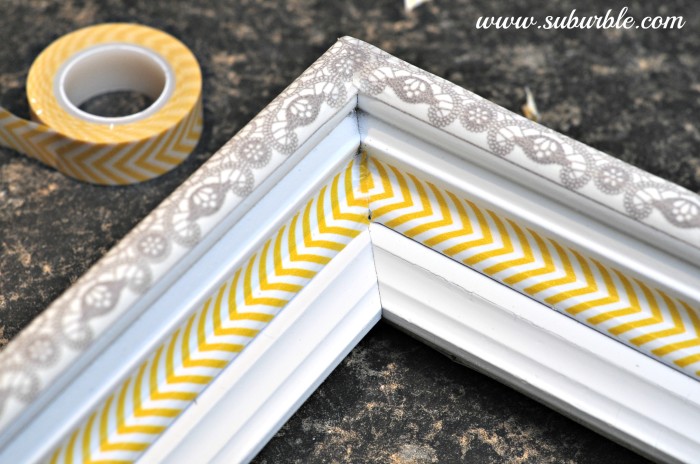 The frame got a coat of spray-paint (quel surprise – what DON'T I spray-paint these days?) and then I gussied it up with some washi tape. I love the lace-printed washi tape. It's my favourite of the bunch.
The yellow chevron was a bit tricky in the corners. The lines were surprisingly unforgiving, and any waver in the line or overlap was painfully obvious.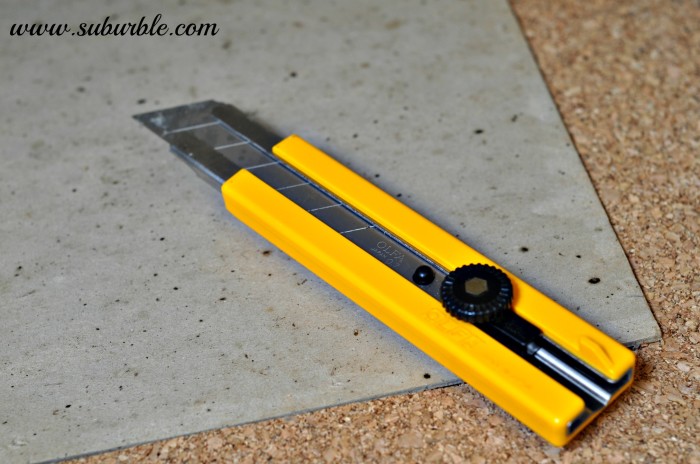 I brought out this scary friend to slice the washi tape along the 45 degree angle. This is an Olfa (yes, like the rotary cutters and mats for quilting) cutter. It is so sharp that it makes me nervous (even though it's far more likely that I would do more damage to myself with the glue gun than the knife). But for people who aren't nervous wrecks when handed properly sharpened tools, this is a pretty awesome little knife.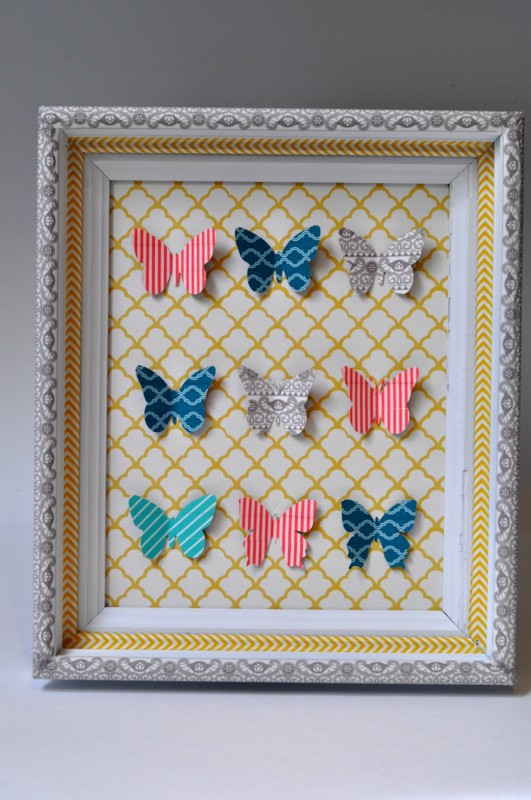 And after I slipped the paper into the frame (glass removed, of course), I was left with this adorable wall art!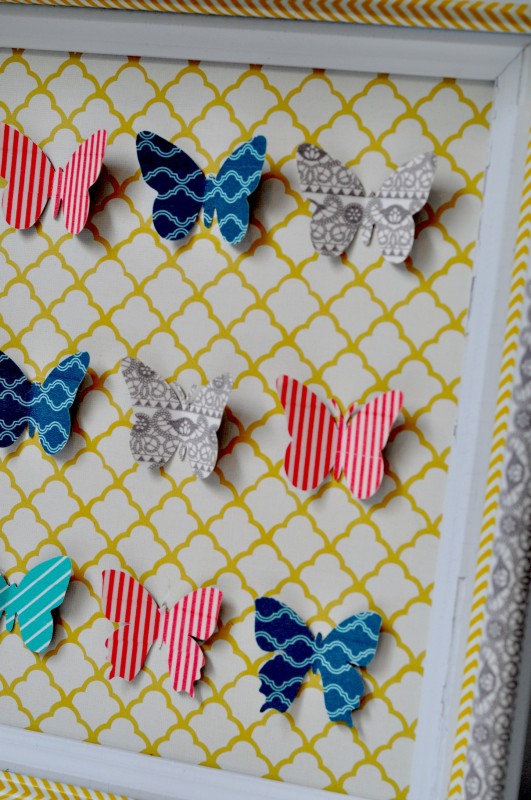 I can see this hanging in a little girl's room or in a playroom.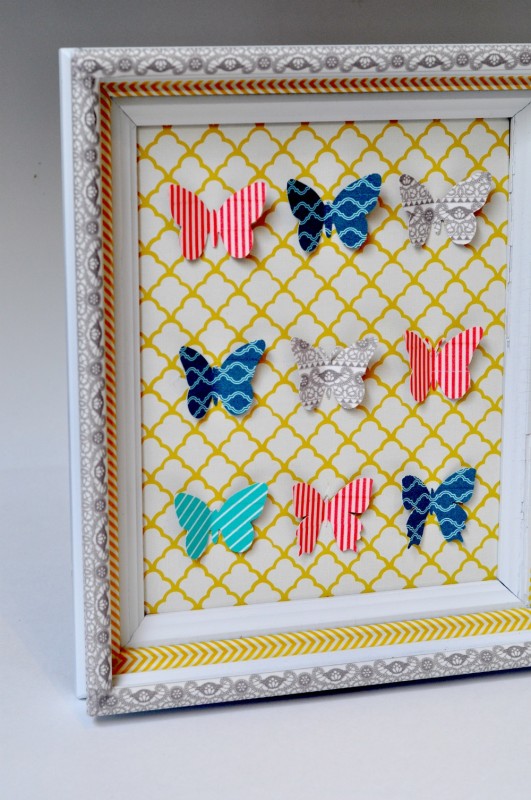 Though right now it's hanging in our hallway. I'm actually pretty proud of it! And now I've got a new crafting obsession: washi tape!
I've got a couple of things hanging about that could use some washi love.
Have you used washi tape yet? What do YOU think could use a bit of patterned goodness?
I share my stuff at these wonderful places.
Follow Along! See what the next round of the Crafty Contest brings!