I have to make a confession.
It's not something that most people would own up to.
I love garden gnomes!
There… I said it.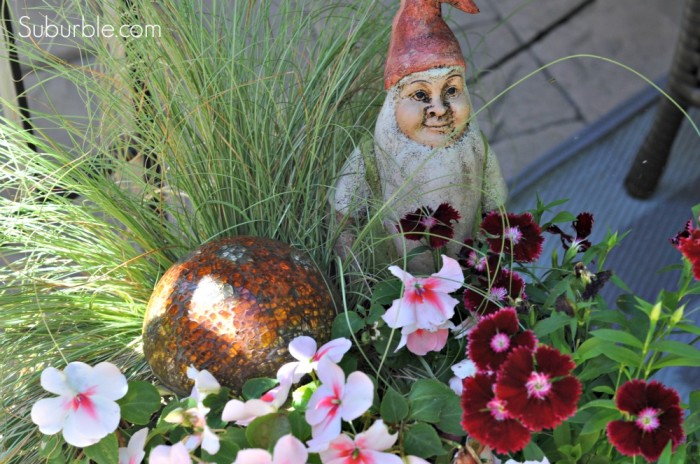 There is a short story by Frank Jones called "Wish You Were Here". In it, a woman receives postcards from the garden gnome that mysteriously disappears from her garden. Then all sorts of weird stuff happens, and it doesn't end well. But I really like the story. Hell, I taught the story (back in the days when I'd wear blazers and spend hours talking to classes of teenagers) – and it always went over well.
So I have a little thing for gnomes. I feel like they are impish and maybe a bit mysterious. And if they're on your side, then they'll watch over your garden.
Maybe they'll even give that deer a sock in the nose as it tries to eat your tulips/garden/veggies/everything.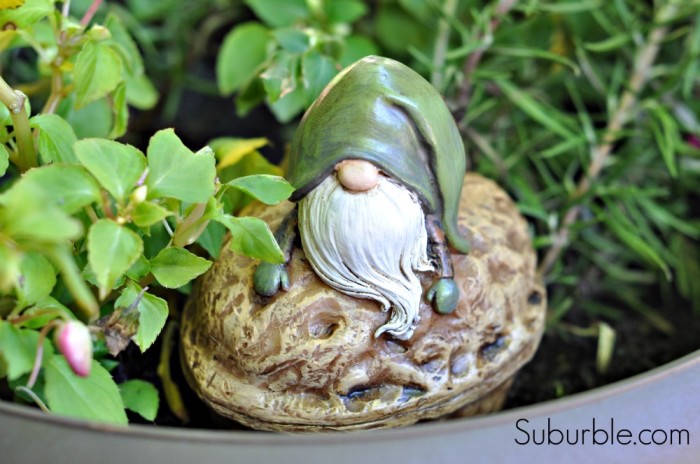 When I saw this fella at a horrifically overpriced nursery, I didn't think for a minute. You're coming with me, Mr. Adorable.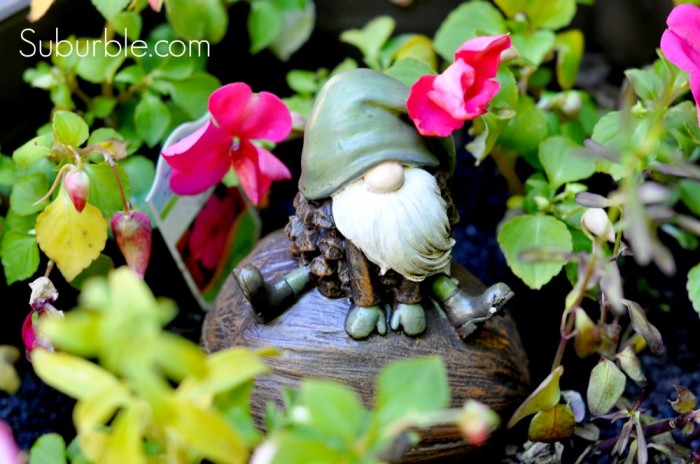 Oh, you have a brother? Well, invite him too!
I mean. Come on. They're gnomes balancing on nuts. How can you say no to that?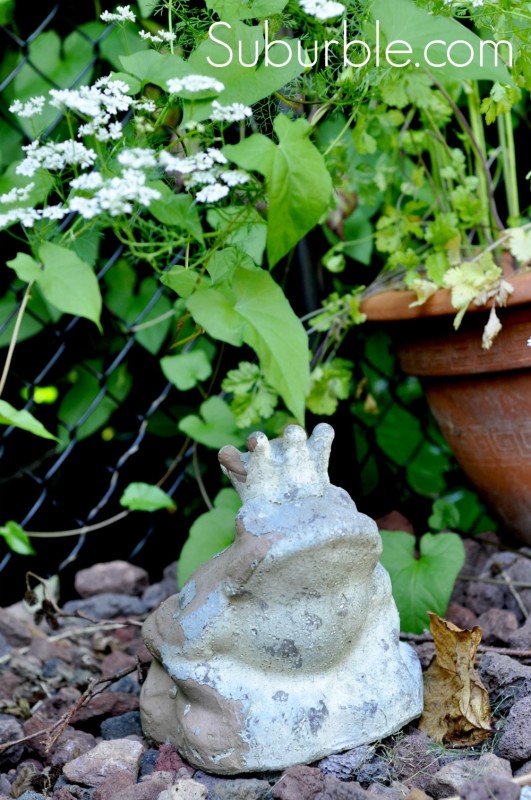 My garden ornament love started with this frog prince that was gifted to me by my girlfriend many years ago. I love him. And as his paint peels off, I love his distressed look even more. It's a little fairy tale in the garden.
Also, please ignore that my cilantro has completely gone to seed and is trying to "photo-bomb" this portrait. Cilantro has attitude. I've got my eye on that guy.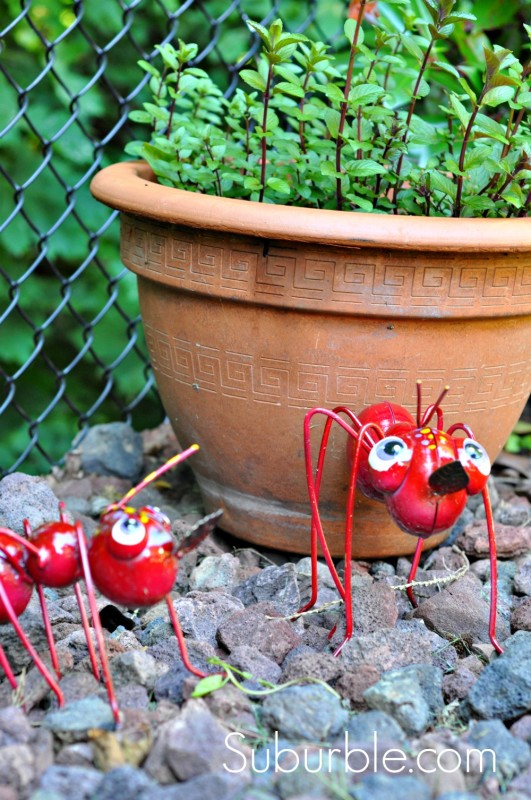 Grandma Golfer brought these guys back from Mexico. They're such a happy addition to my garden. (You'll notice that this is the low-maintenance part of the garden – hooray for lava rock!) The red pops against the earthy tones; they're often the first ornaments to be noticed in our yard.
Even though garden ornaments have gotten a bad rap — associated with plastic deer, flamingos, and algae-infested bird baths — I love them. I feel like they add a bit of magic to the garden. I so long to have a menagerie of animals and gnomes and doo-dads in the backyard, but I know that would ruin the surprise of noticing the little elf hat in the pot of impatiens.
What say you when it comes to garden ornaments? Yay or nay?
And let's be honest: have you ever stolen a garden gnome?
Follow Along On Our Backyard Tour (as well as the hijinx we're regularly up to):