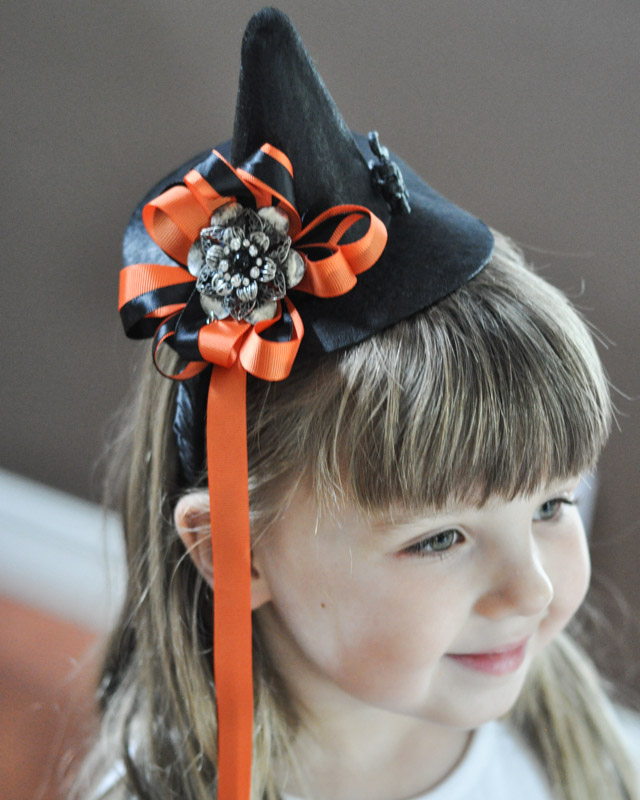 It's hard to believe that we're already talking Hallowe'en.
Or is it?
Little pop-up costume shops are appearing all over town. Lucy has changed her mind at least three times on her costume: "I'm going to be a pirate. No – a ghost. No wait! A teddy bear…."
Okay. How am I going to make a teddy bear costume. One that this child will wear!?!?
"….. Actually, mommy? I think I'd like to be a pirate."
The child is stressing me out.
But every year, I like to be a witch. I've got the black skirt and the cackle for it. And now, I've got the fancy little hat. This week on Crafts Unleashed, I'm sharing a tutorial on making this adorable little witches' hat headband – and it's a five minute, few dollar craft.
Head over and see how you, too, can join the coven of witches who will be walking their little trick-or-treaters around next month!