Thank you, Kinder and Mom Central Canada, for sponsoring this post.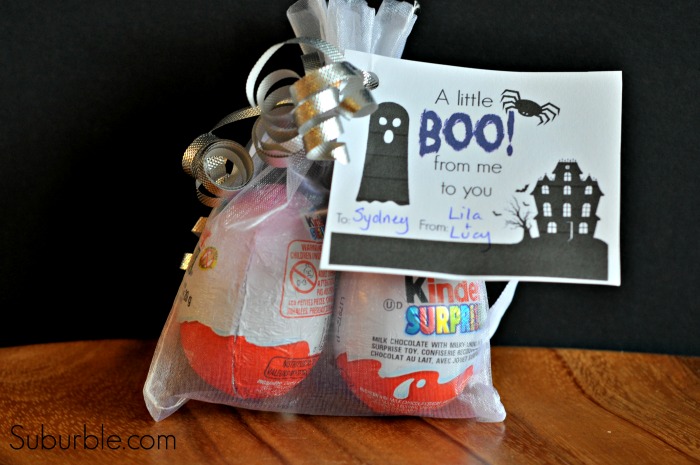 There is a very cool new tradition happening these days in Halloween-town: it's "Boo"ing someone! I've seen this on Pinterest before, and it was a fellow Kinder mom – Gina of East Coast Mommy – who inspired me to try out this tradition this year!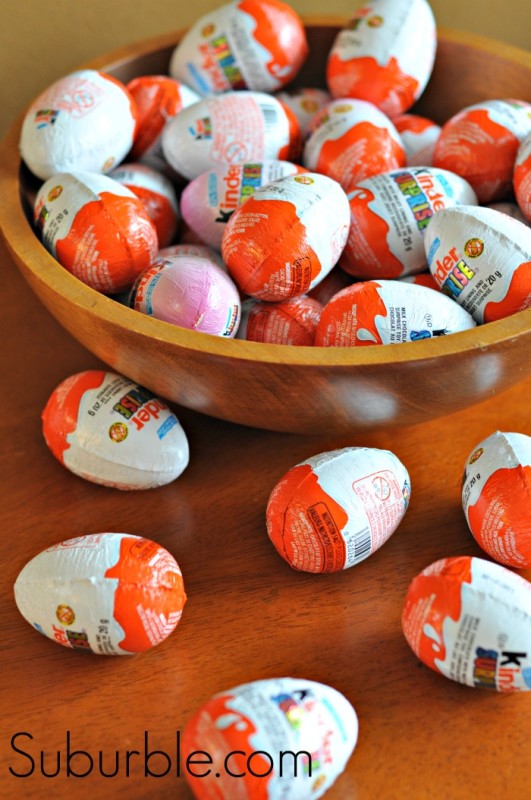 I've been lucky enough to have joined a gang of moms who are known as Kinder Moms. This means that we get to share some of these fantastic (and fun) treats with our family and friends. This is only some of the "Kinder Haul" we received this month.
Yeah. I know. It's crazy.
"Crazy awesome!" say the two little girls who live in this house.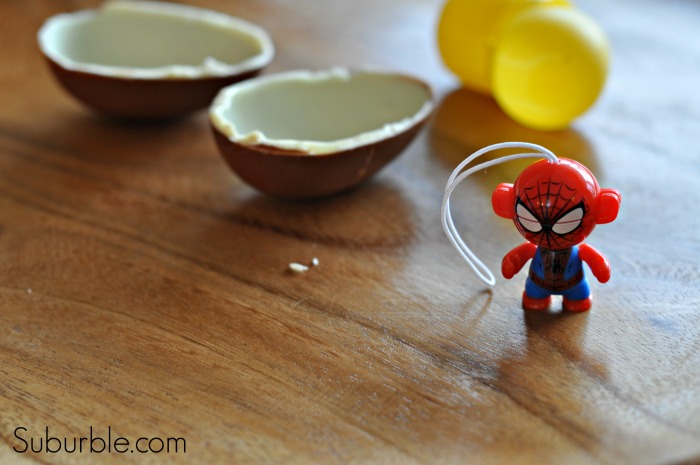 Tucked away in each Kinder egg is a toy. The two themes that our eggs featured were Marvel Heroes and Disney Princesses. What these characters meant to us was that they help other people. They're kind. They're generous. They look good.
And that inspired us to spread a bit of that love, Halloween-style!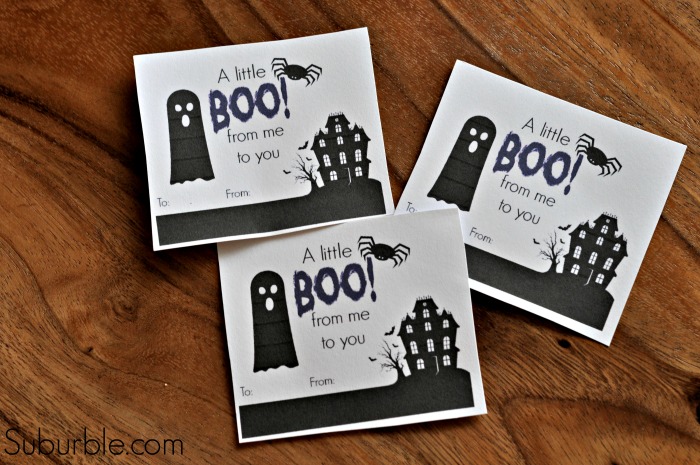 I whipped up some quick printables to explain why, exactly, we were handing out Kinder Eggs to all of our friends. This printable is available to you guys too! Click here, my sweet friends!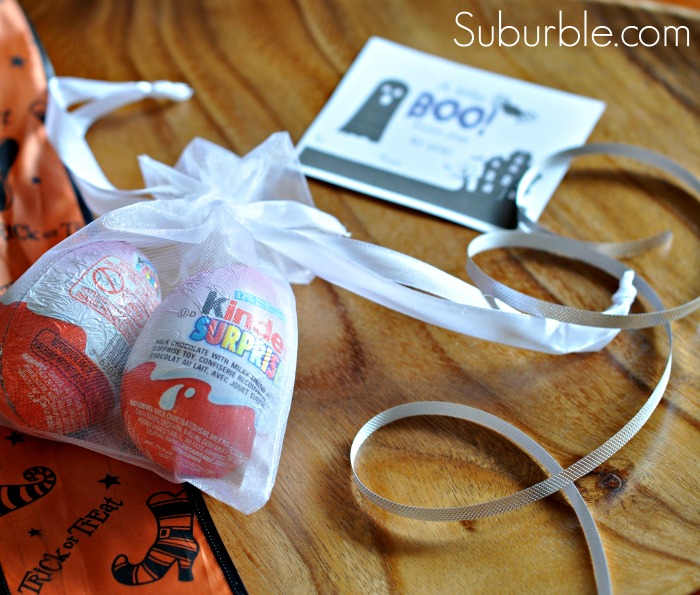 We gathered some supplies. Everything came from the dollar store (woot for inexpensive awesomeness!): these boutonniere bags fit two Kinder eggs, which were then secured with silver curling ribbon. It was an efficient assembly line of a 3 and 4 year old that put these all together.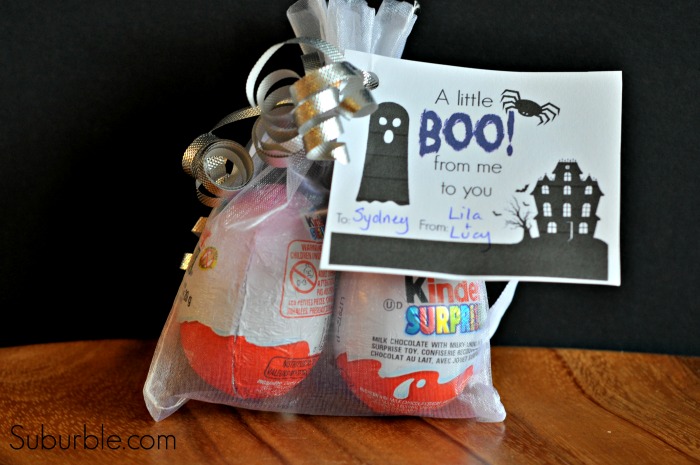 The plan was to drop one of these babies onto the front step of each of our friends (sometimes in multiples, as there might be two or three kidlets in that household). We would knock on the door and then run and hide…. waiting…. for the moment to leap out and yell "Surprise!"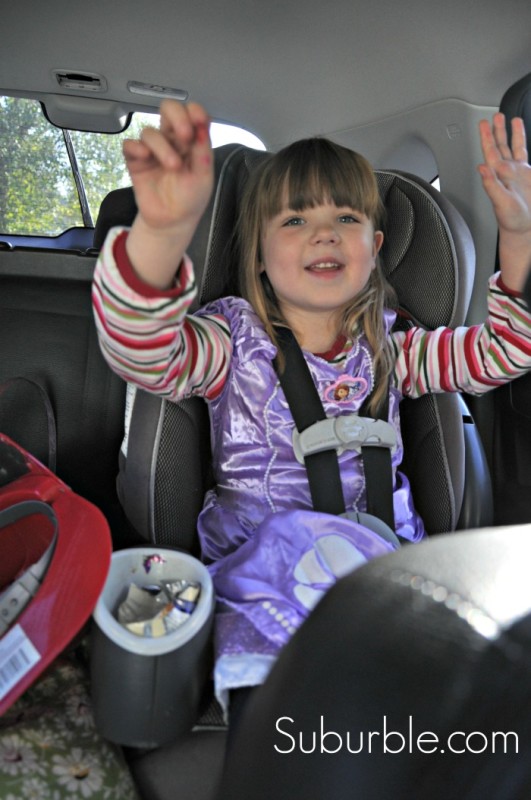 The first Secret Agent: Boo-tastic Lila, dressed up in her Sophia the First costume. Here we are, ready to begin our mission.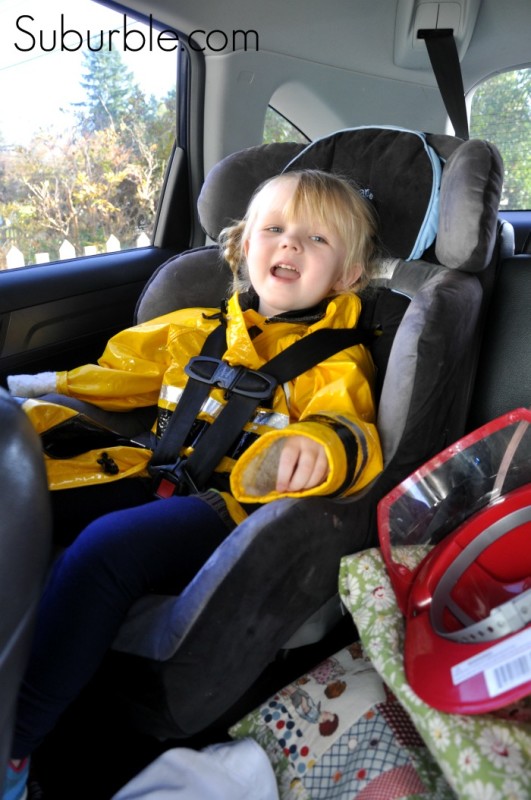 Lucy dressed as a "Boo"tiful fireman. Both kids were their own versions of heros, I think.
I know… maybe "Cleaning out the car" needs to be our next mission. Don't judge me. Or judge me, but do it quietly.
We headed from house to house, knocking on doors and watching kids find their little bags of chocolatey awesomeness on the doorstep. One of our friends asked her mom, "Are these eggs from the Easter bunny?"
A couple of times, we might have scared our friends a little more than we intended (thankfully we're all at an age that peeing our pants isn't THAT embarrassing)… but really, we're only toughening them up for Halloween. In fact, it was like we were reverse trick-or-treating! How much fun is that?!?!
Consider "Boo"ing your friends or neighbours! Print out the tags and grab a few Kinder eggs to leave on a waiting doorstep! I promise that your friends will be thrilled to know you!
Disclosure: I'm part of the KINDER® Mom program and I receive special perks as part of my affiliation with this group. The opinions on this blog are my own
Sometimes I say stuff on Facebook. Maybe you should say stuff back to me?
Visit my Facebook page, peeps.