Our basement project is coming along. With the distractions of the the projects that wait for us on the main floor, our timeline has stretched a bit longer than we had anticipated.
But that's how renovations go. You can't get married to your end date.
Inevitably, it will slap you in the face and call you a fool.
However, there was one project that we worked on that took surprisingly less time than we anticipated: our basement walls!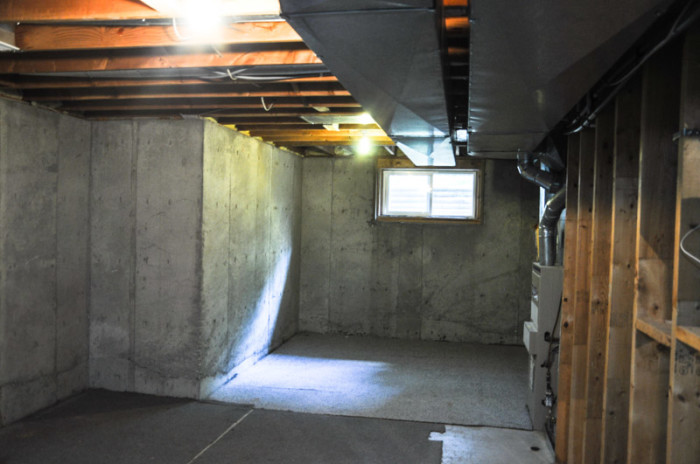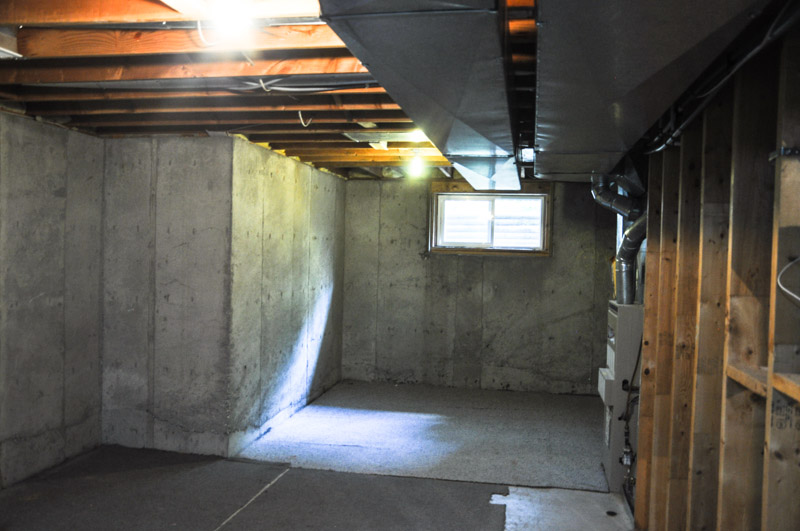 Who would have thought that only a weekend's worth of work would turn these dark concrete walls…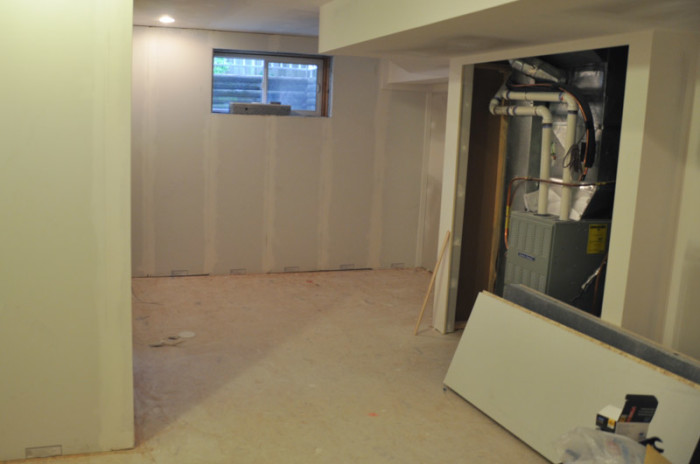 Into this!
We have been working with DRIcore on our basement, and their newest product is SMARTWALL – a four-in-one panel that works in a tongue-and-groove fashion to quickly pop up exterior walls. Not only does it result in a ready-to-paint primed surface, but it is also framed, insulated, vapour-barrier-ed and pre-ducted for electrical.
It's crazy stuff.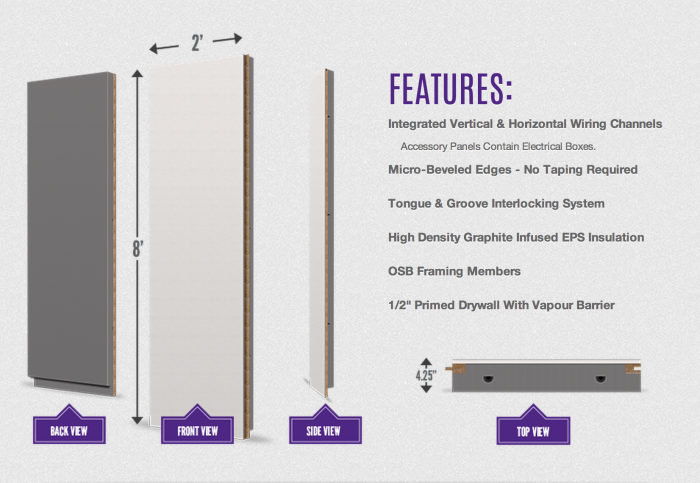 We crammed our garage full of the panels we needed (they're roughly 2X8′ and weigh about 30lbs – I could carry one around when necessary), and we started preparing. SMARTWALL is installed onto two 2X2 wooden plates: one screwed into the joists and one on the floor. The panels then slide together using the tongue-and-groove system. Each panel is secured into the plates using five inch wood screws.
Yes, they're five inches long.
Yes, the guy at the hardware store is going to raise his eyebrows at you.
But it works! Trust me!
Or if you don't trust me, watch this video. It's the system in action:
Tomorrow, I'll give you all of the details: the before, the during, and the after. I'll also share a few tips that we learned along the way.
But if you just can't wait, check out the handiwork of fellow DRIcorrespondent (and bloggy friend of mine), Kristen of Storefront Life. She and her hubby, El Granto (I love what we call our significant others in Blogland), did their basement with SMARTWALL just recently.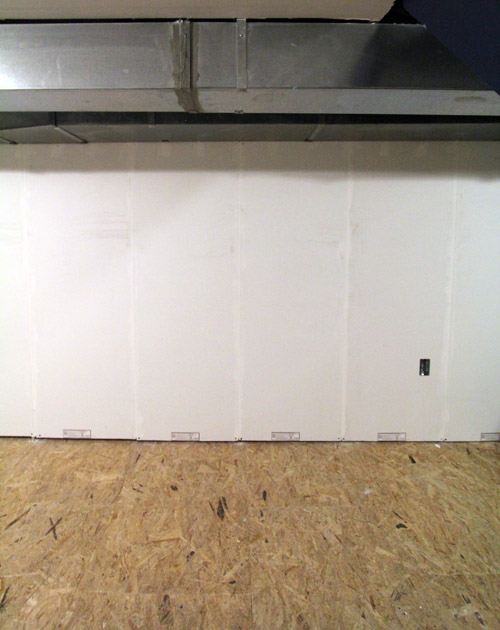 This is the wall they built in a day. And here is where they wrote about it.
Come back tomorrow for all of the deets. And see why this kid is so excited about having a finished basement. (Our very first basement. EVER!)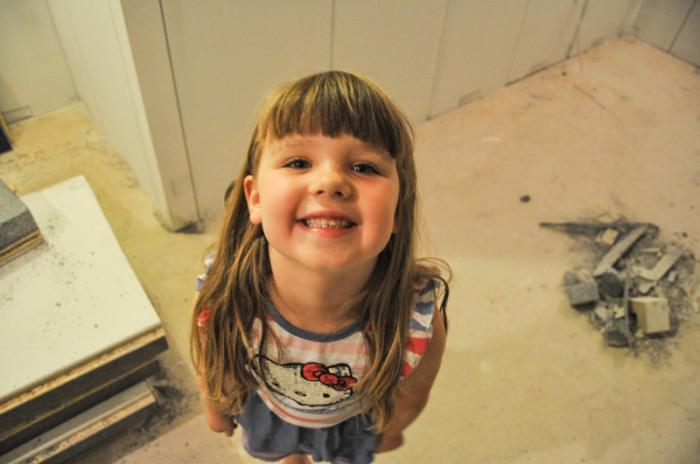 Disclosure: I am a DRIcorrespondent, which means that DRIcore provided the materials needed for this project. However, all opinions, thoughts, and poorly-lit basement photos in this post are mine. Thanks for being so awesome, DRIcore.