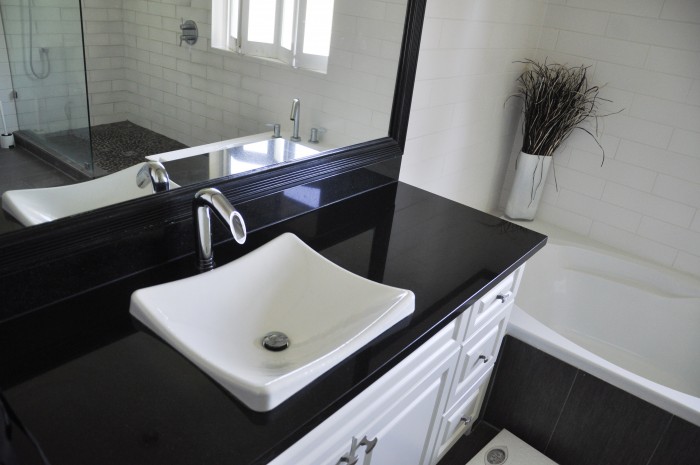 When we moved into our house, the upstairs bathrooms were done.
In Tara's Giant Notebook of Renovations, this meant that I didn't have to touch them. I could just move my stuff in and start mucking up the place.
I liked how everything was updated, and I appreciated the neutral colour schemes. Bathrooms – as most of us know – are very pricey endeavours. Rooms that seemingly take up the least amount of square footage in your house can be the most costly per square foot.
I felt good about ignoring the master bathroom. It was shiny and new and had a big bathtub.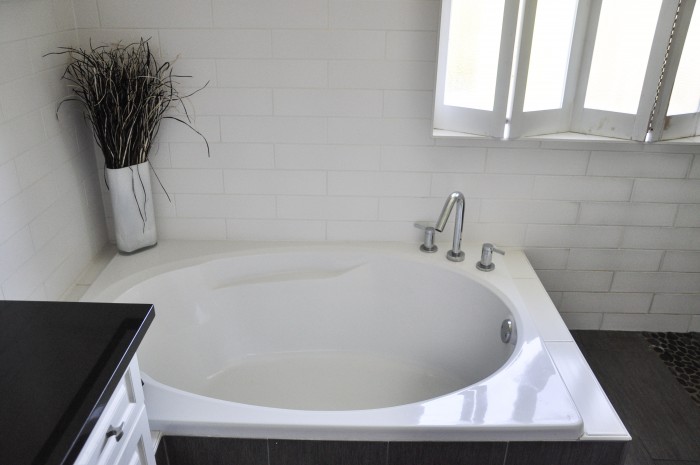 When you're 5'10" and like to hide from your children (when your husband is home and has agreed to break up any sibling brawls) – a big bathtub is a beautiful thing.
But then, something happened.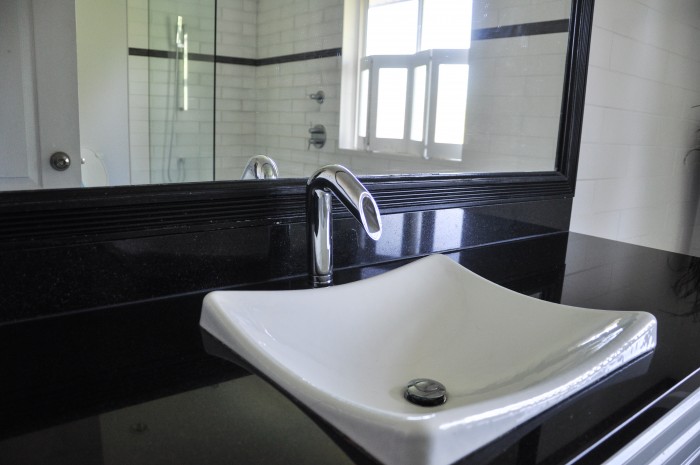 The faucet – a fancy-schmancy number that you had to crank around in order to turn the water on – broke.
It just started gurgling out water, uncontrollably.
I pushed the neck backwards and forwards and to each side, but water kept dribbling out of its mouth.
So in a fit of frustration, I turned off the water supply beneath the sink.
And it has been that way for SIX WEEKS.
Mr. Suburble has had enough of brushing his teeth in the shower (or the tub). I have relocated my stuff to the girls' bathroom down the hall. The faucet – which really was too modern for my taste anyways – has been sitting there, quietly, not doing its job.
A bathroom without a sink can be a very irritating room. I have washed my hands in the shower. I have brought in buckets of water so that I can clean the countertops and the sink. I have sighed and moaned and stared at the room… and finally I've realized…
This room doesn't just need a new faucet – it needs some personality.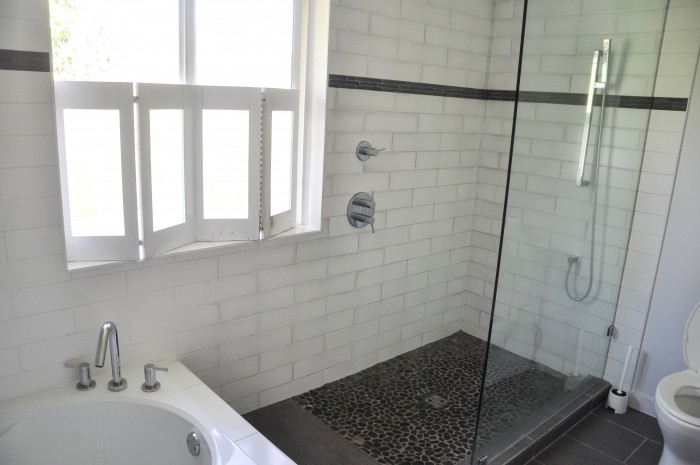 Gah! Ignore the open toilet seat and toilet brush – didn't I write about that picture-taking faux pas once upon a time?
I love the oversized white subway tile. I don't even mind the gradual shift into the shower, where the tiles have a soft-grey border to them (they're not dirty – that's the actual colour of the tiles).
The pebble shower floor is cool to look at, and awful to clean.
But everything is pretty much…. bland.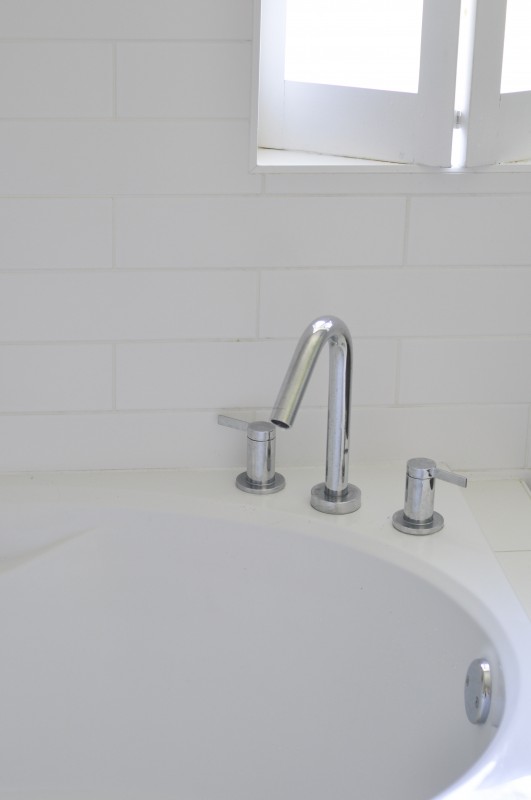 We could use a bit of colour and some softening. And that sad bunch of grass by the tub needs to get its life together. It looks like it has a hangover.
Already, I've chosen a new faucet to de-modernize the room a bit.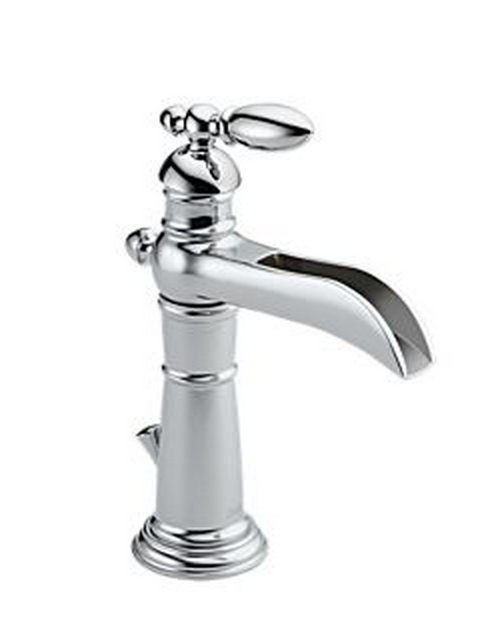 This is the Delta Victorian – she's going to come and live with us soon. I love how she's a bit more classic and feminine than her sleek (and broken) counterpart.
But I need a few more pops of "look at me" in the room as well. I need something on that expanse of black granite. A large tray with vintage tins or canisters?
Or a big vase full of fresh flowers? (that will inevitably die and then get tossed into the bathroom garbage? Nope. Okay. We won't do that.)
A free-standing towel rack in between the shower and the tub?
The ideas are endless. And if you have any, please share them. I really hadn't planned on taking on this space, but it seems as though it is crying out for a bit of love.
And if this is going to be the room where I escape with a magazine and a bath bomb every now and again, I want to love it.
Do you love your master bath? Tell me why!