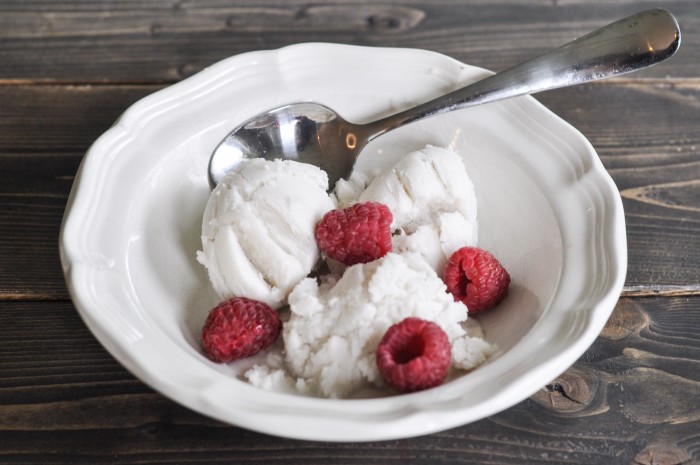 I've been on a coconut milk kick lately – maybe it's the little teasers of summertime weather that makes me long for the coconutty taste.
Either or, the girls and I got to experimenting yesterday, and we whipped up some coconut milk ice cream that was incredibly simple and delicious.
Unless you're like Mr. Suburble, who doesn't like coconut. He just raised his eyebrows. But we three girls gobbled up this recipe.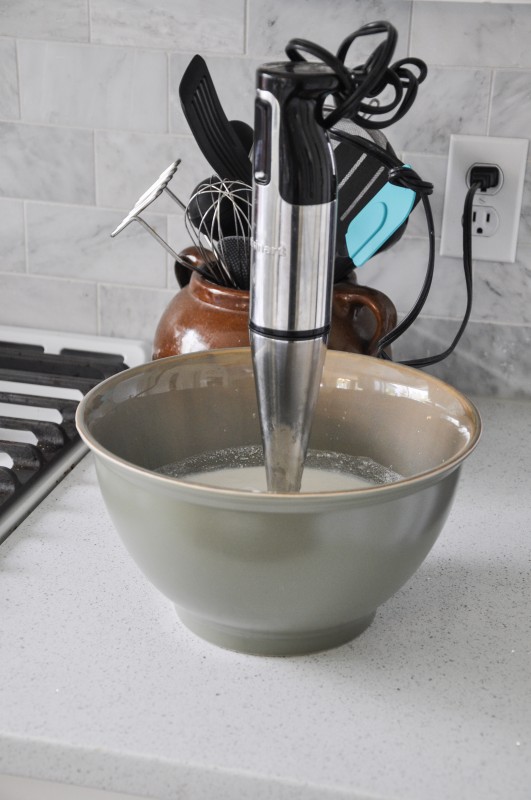 You don't need an ice cream maker for this recipe. I used a big bowl and an immersion blender to mix everything up. Then I poured it into a freezer-safe container and popped it into the freezer overnight.
You may have to leave it to thaw a bit before serving, but once you're able to scoop it, you hardly tell that there isn't any dairy in it!
Ingredients
2 cans of full-fat coconut milk
1 1/2 cups sugar
2 tsp vanilla
Instructions
Mix all of the ingredients in a bowl with an immersion blender (or use a traditional blender or food processor)
Put into freezer safe container and freeze overnight (remember to leave room for expansion)
Serve with toppings or on its own!
https://www.suburble.com/2015/04/coconut-milk-ice-cream.html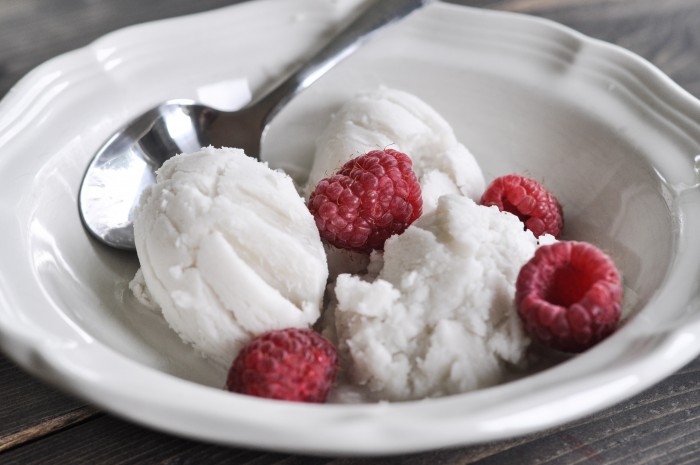 This very simple and gluten-and-dairy-free recipe is already a HUGE hit in our house. It's definitely going in the "make again" books.
Love coconut milk as much as I do?