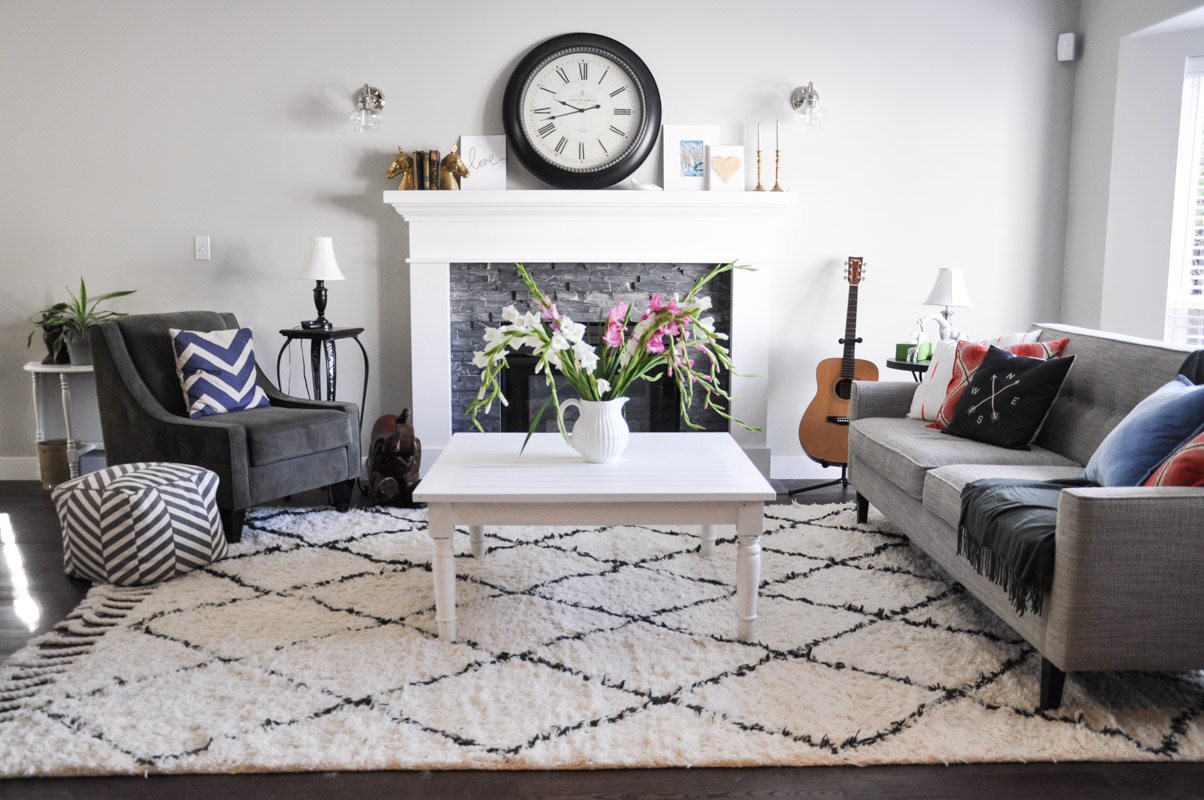 How many times did I show this room on the blog with the preface of, "But I still have to paint the coffee table!??!"
About eleventy million times, right? You guys must have been sick of hearing about it.
I don't know what made me procrastinate about this job. Perhaps it was because it was already in use? Maybe because I wasn't sure of the colour?
But it was on the weekend that I realized I had a few hours of nothingness. So I asked Mr. Suburble to haul the coffee table into the garage.
Mr. Suburble rolled his eyes at me. "You're going to paint it? Why!?!? It looks FINE!"
Fine ain't good enough, honey-bun. It's a type of sandpaper and something I'll say to be passive-aggressive, but it's not going to be the state of my living room.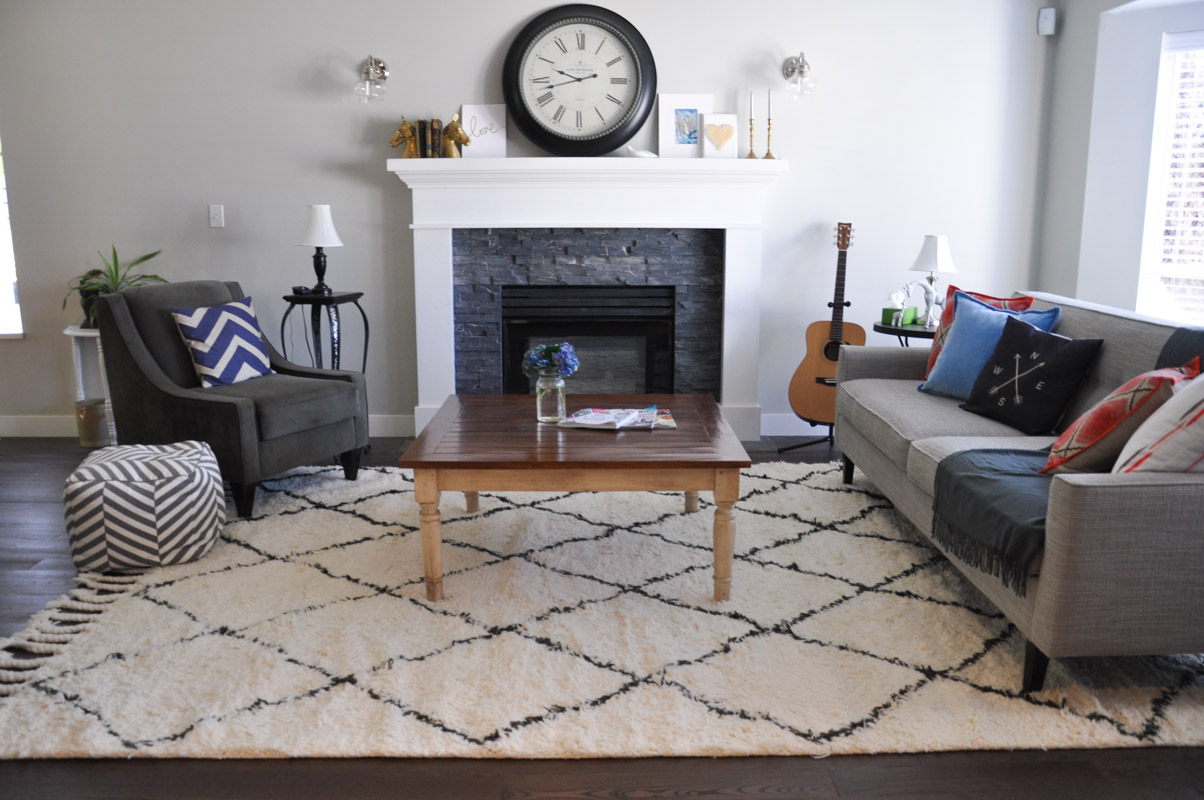 To refresh your memory: this is the "before".
I said to my neighbour, who was peeking in the garage as I worked, "If it was 1998, I would have LOVED this coffee table."
She immediately responded, "Yes. It's like it's from the set of Friends."
She couldn't have picked a better comparison. It was as if Chandler and Phoebe were going to place their giant latte mugs right on the darn thing.
I drink tea. So I kept painting.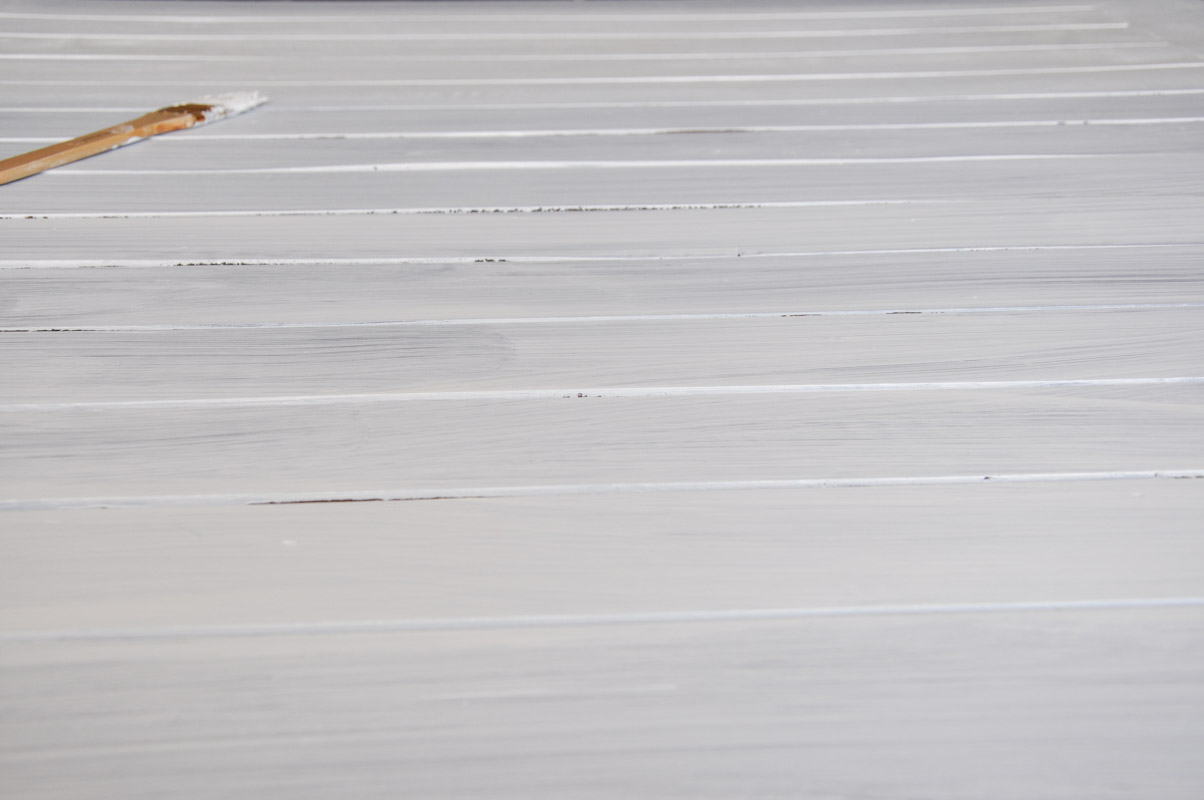 I decided to paint the table in Fusion Mineral Paint in Casement. It's an off-white, with perhaps just a hint of grey. I had almost opened my pint of Stirling, but then quickly realized it was nearly the same colour as the walls.
Casement it was!
The trouble with this piece is that it has tiny little crevices between each board. You can see in the above picture that there were peek-a-boo slices of wood – taunting me – between the boards.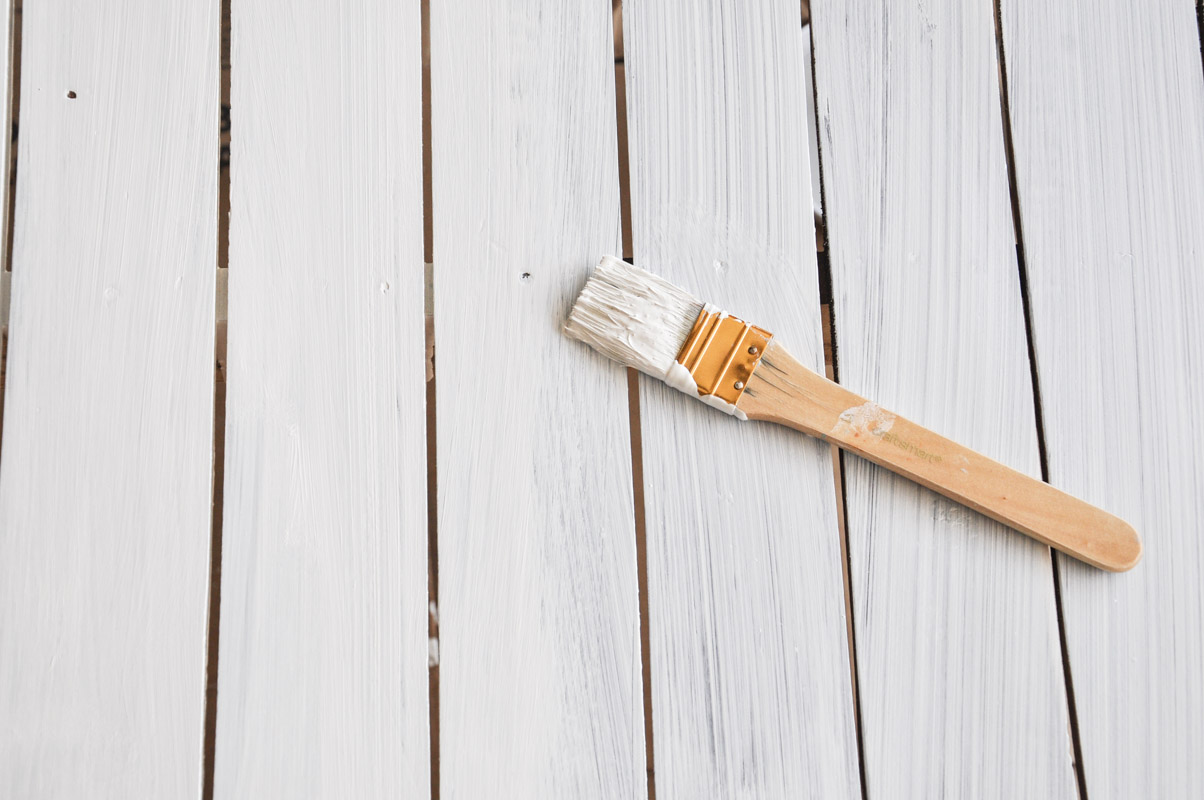 I grabbed a skinny brush and started working in between the boards. It's not pretty work – I had to be fairly heavy with the paint – but I followed each stretch of work with big long strokes of my Fusion brush. This made for a smooth finish.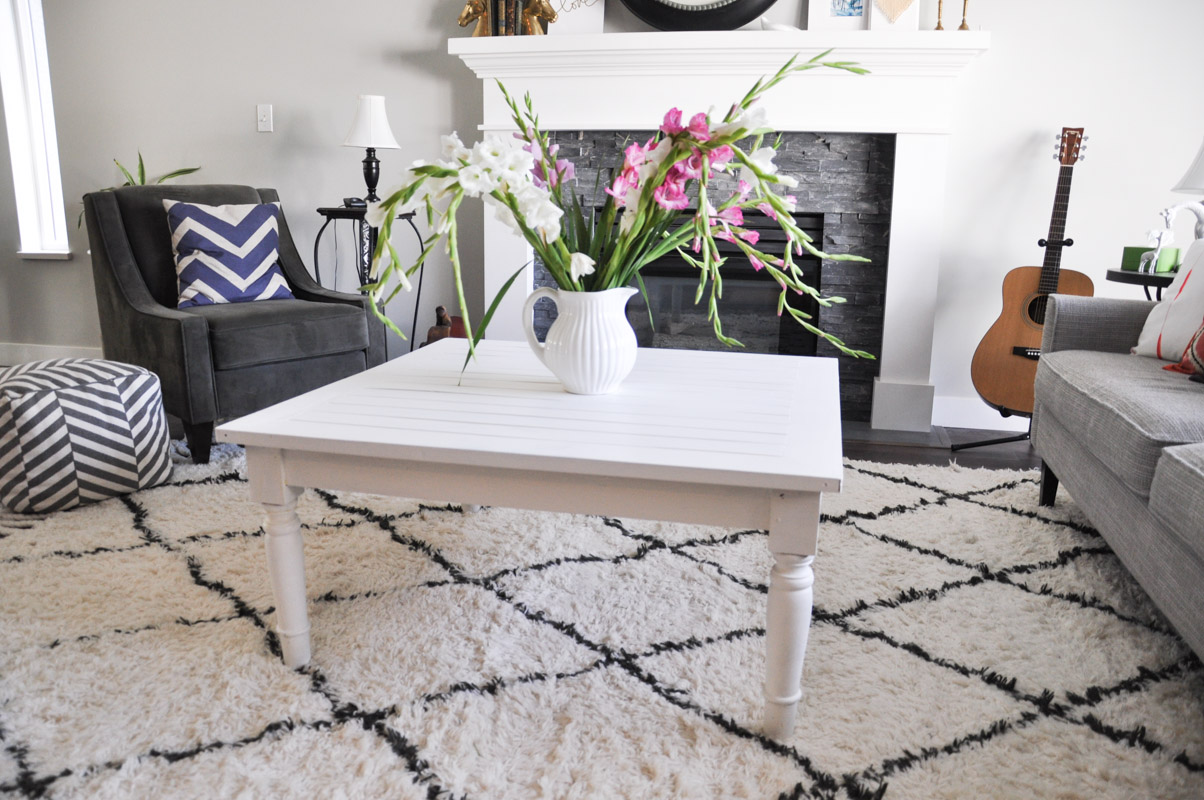 And two (and a half) coats later, I was done! I finished the coffee table with a light coat of Beeswax finish and then gave it a good buffing.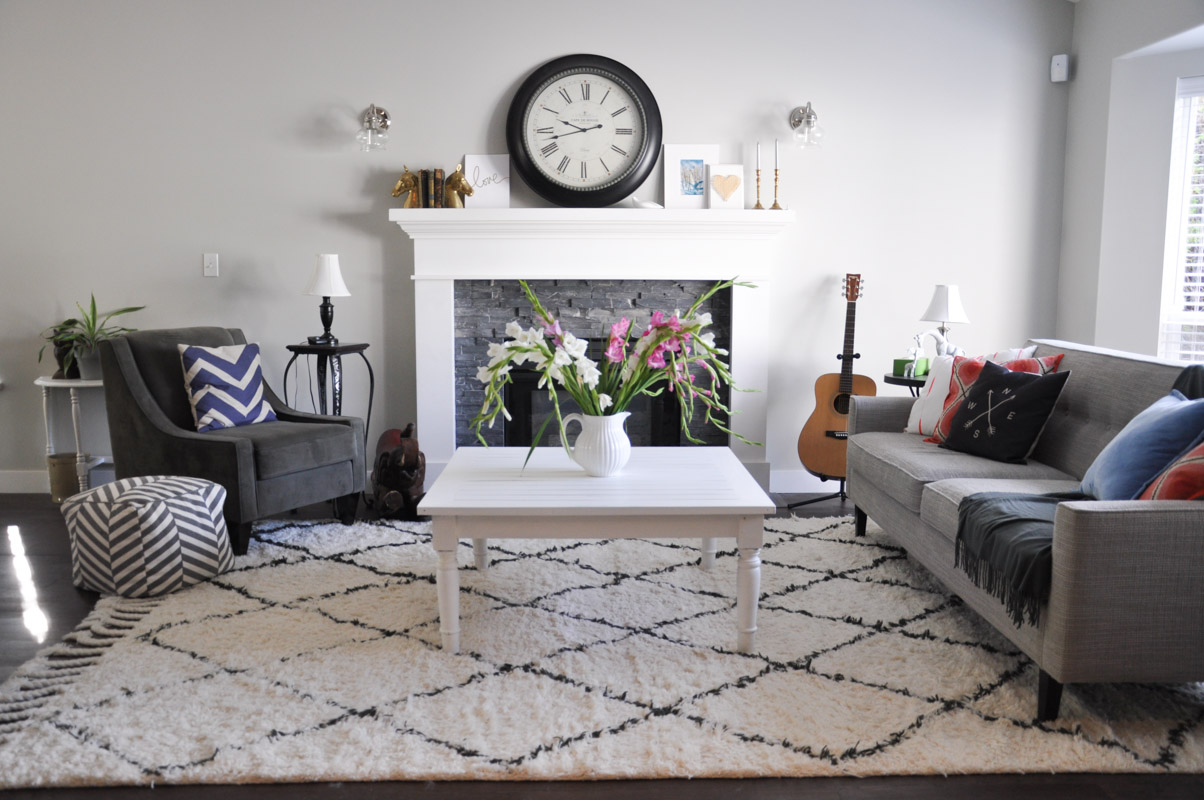 Mr. Suburble came through the door and exclaimed, "Wow! That looks really sharp!
It really brightens up the room."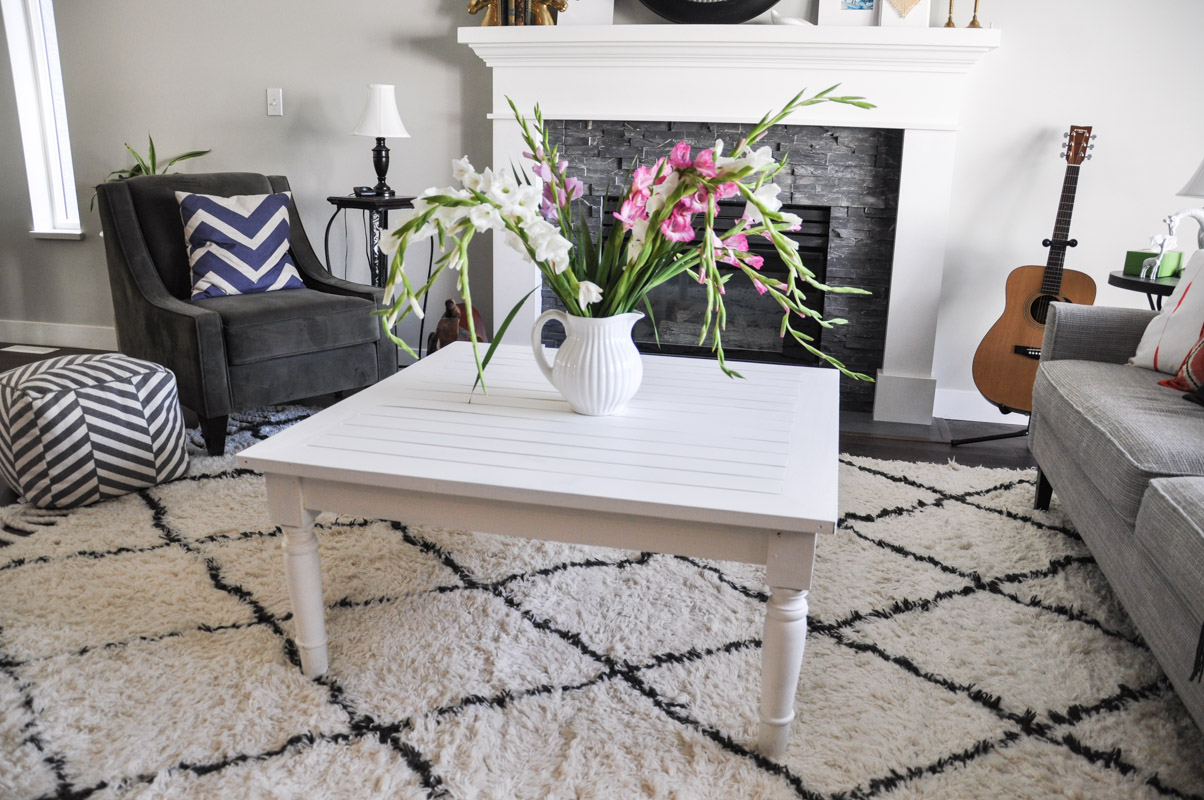 I'm so glad I went with my gut and chose Casement. I know that this paint will be making a few more appearances in le maison de Suburble this year. It's such a fabulous neutral!
You guys know I'm a huge fan of Fusion paint – if you want to try it yourself, check out this list of retailers.
Want to see more paint transformations from my garage?
Check out the buffet in Inglenook: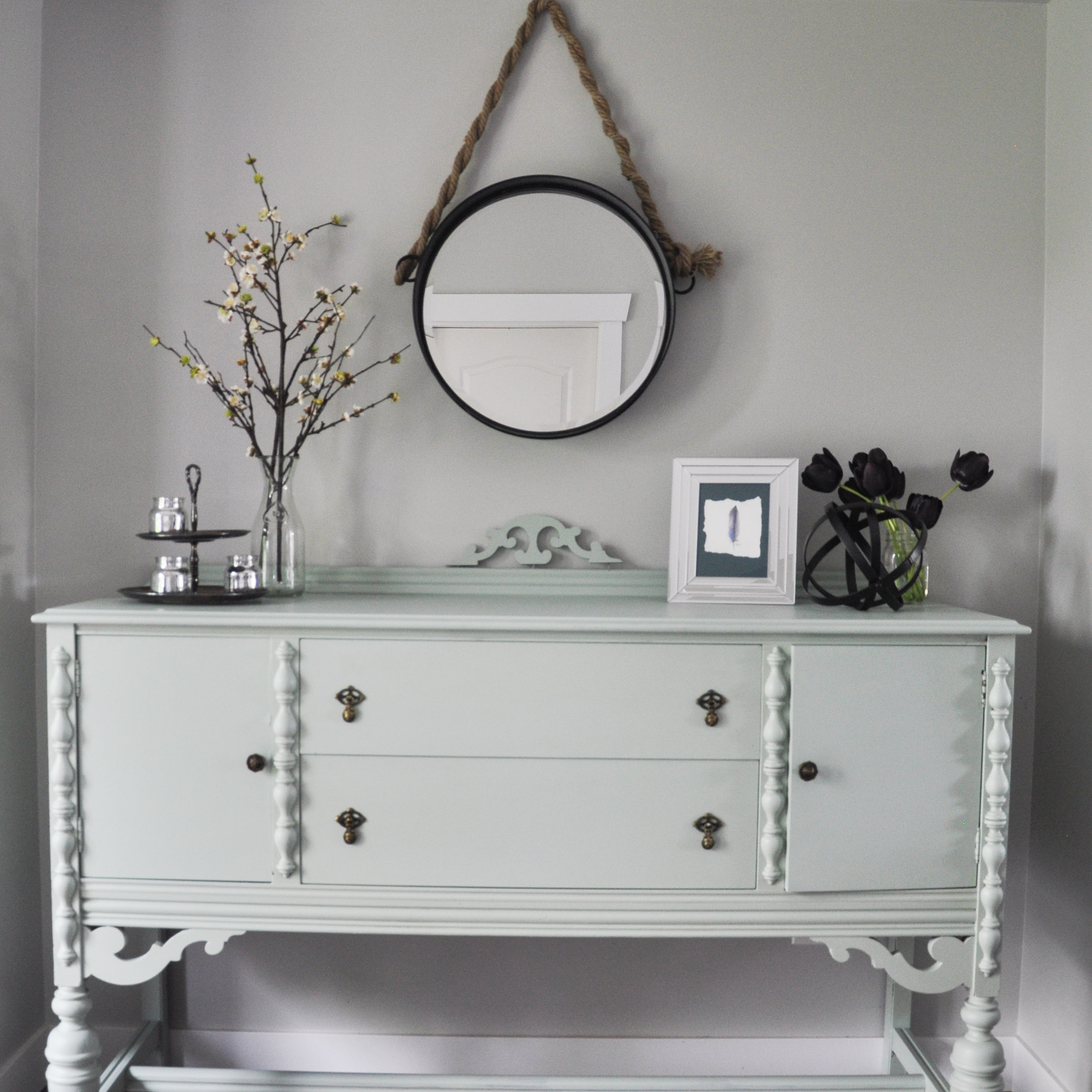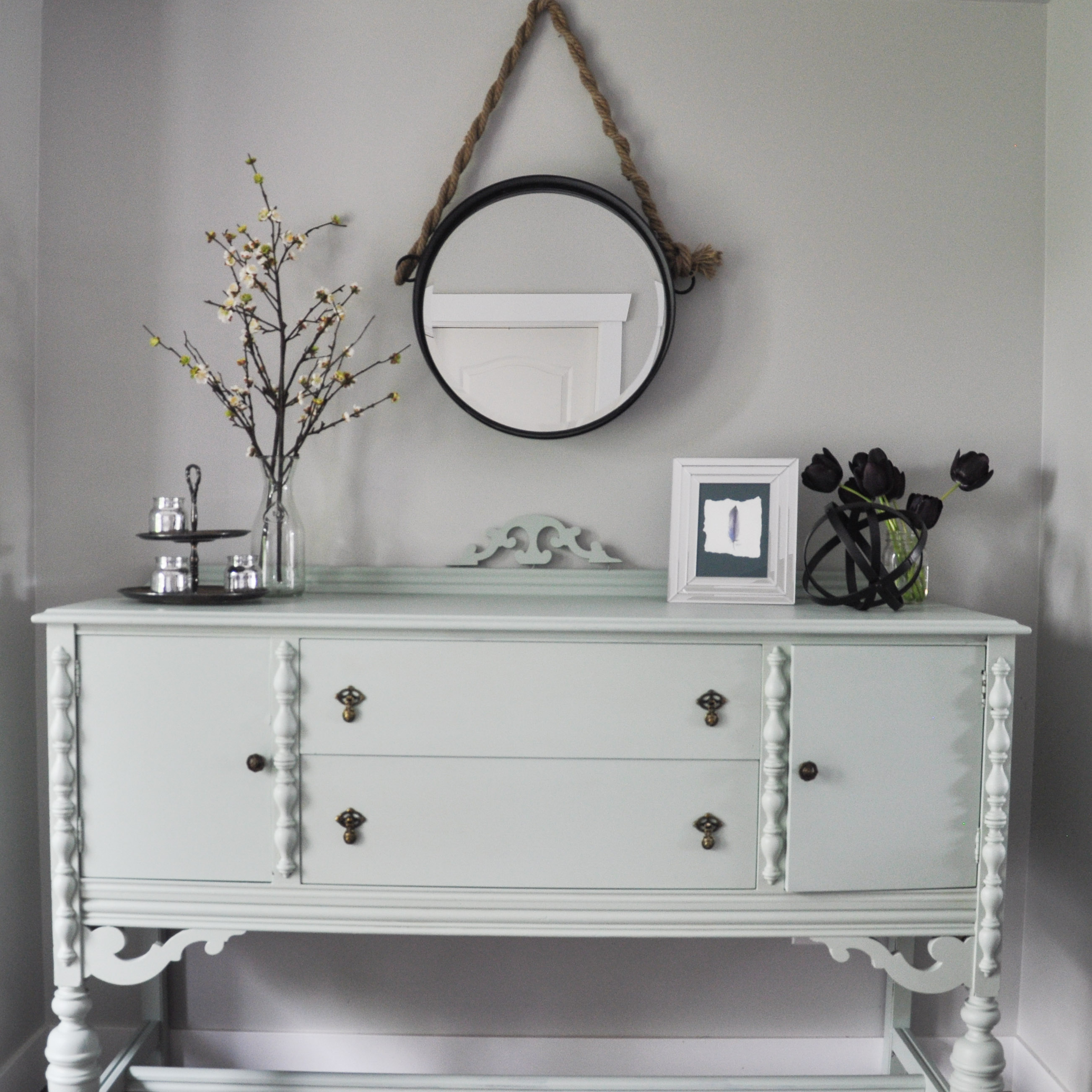 and the China Cabinet in Homestead Blue: