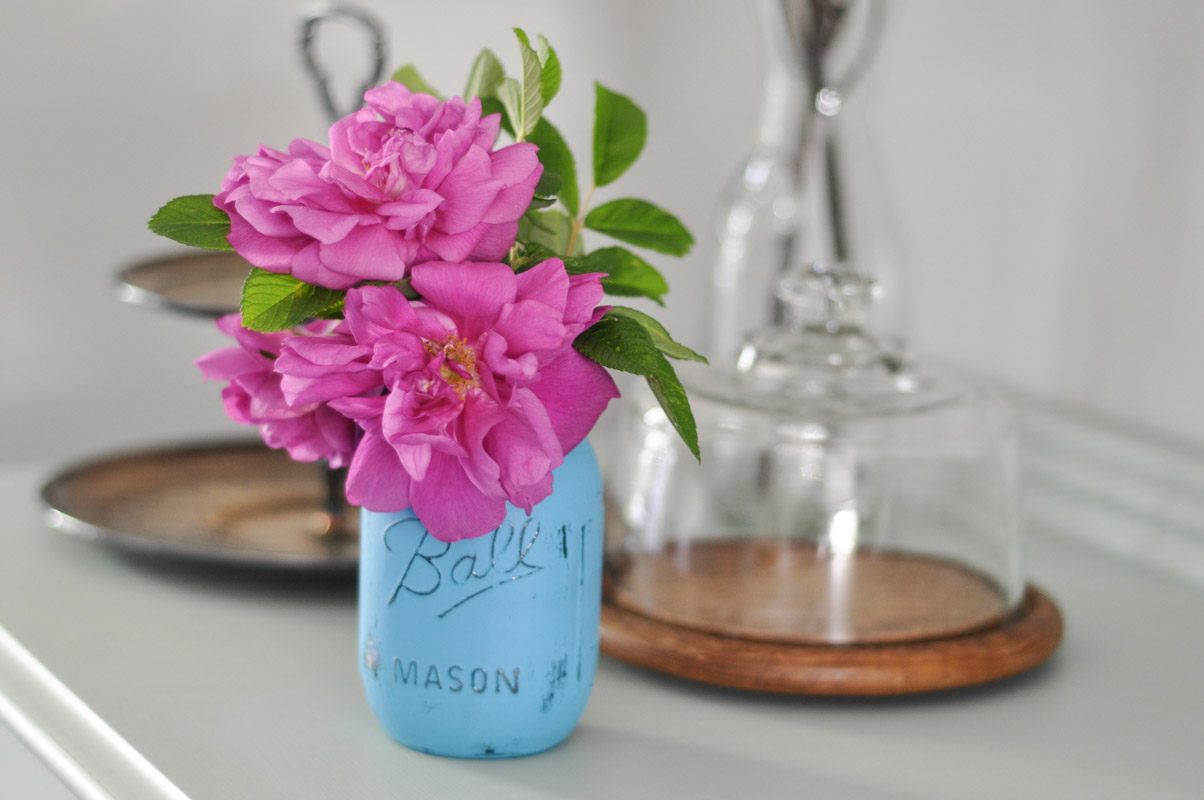 This post brings some exciting news along with it. I have been asked to be a Graham & Brown brand ambassador.
I've mentioned their name before. It was Graham & Brown wallpaper that I (*ahem* hired someone to) put up in my master bedroom.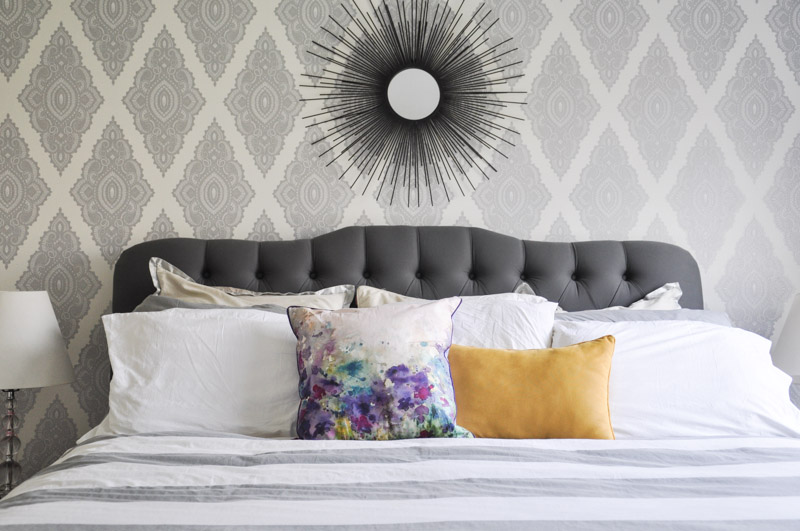 I've received an overwhelming response to this paper – and rightly so. It made such a huge impact in the room, despite the fact that it's simply shades of grey and white.
Over the next year, I'll be chatting about trends, colours, and – my absolute favourite – decor, all inspired by Graham & Brown and their gorgeous patterns and artwork. It's going to be a fun series.
This month is all about the "Wallpaper of the Year": Northern Rose.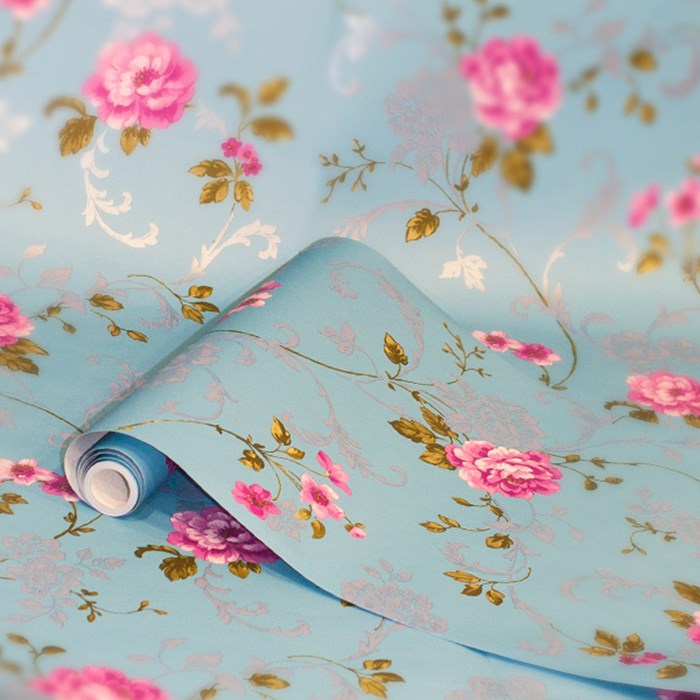 This pattern seems very traditional at first, but the mixing of blue and pink is very on trend right now. While I am usually drawn to muted tones, I love the way a splash of pink can brighten up a room.
As I considered the rose-laden vine climbing up the paper, I realized, "I think these roses live in my garden!"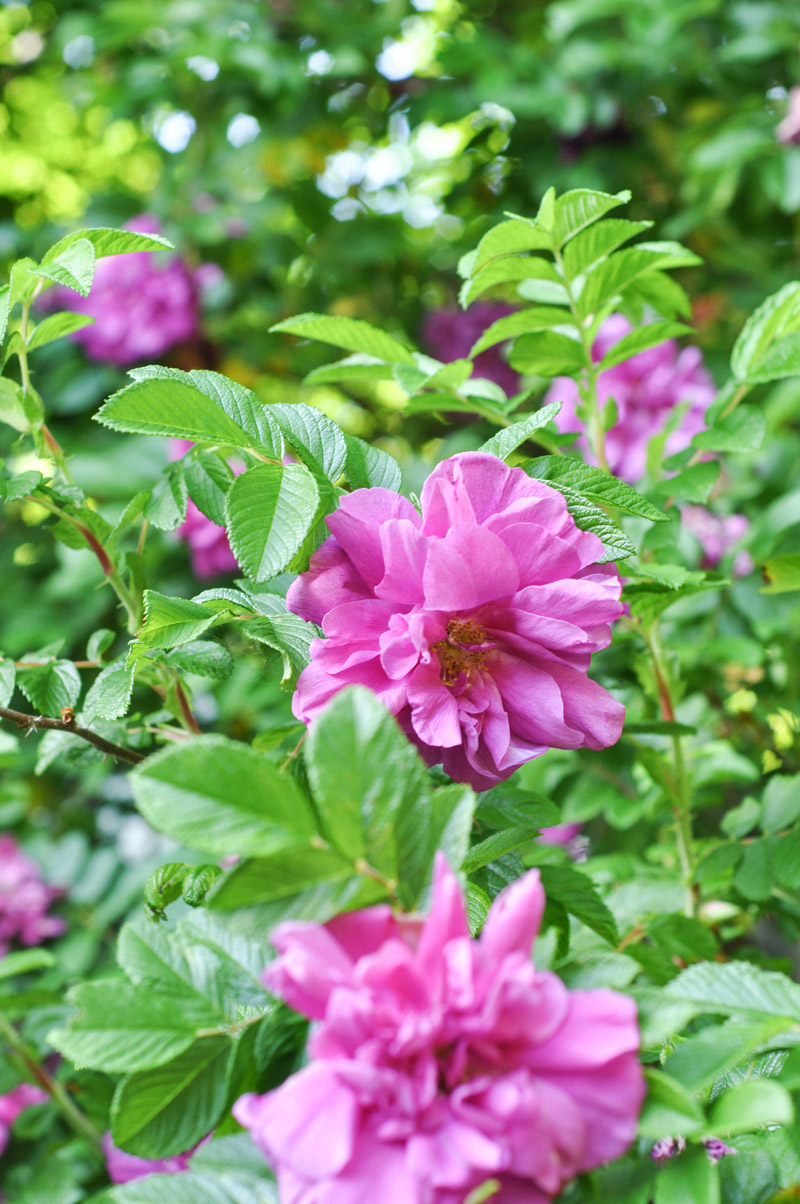 The blooms are nearly done now. Their petals fall to the ground with the lightest touch.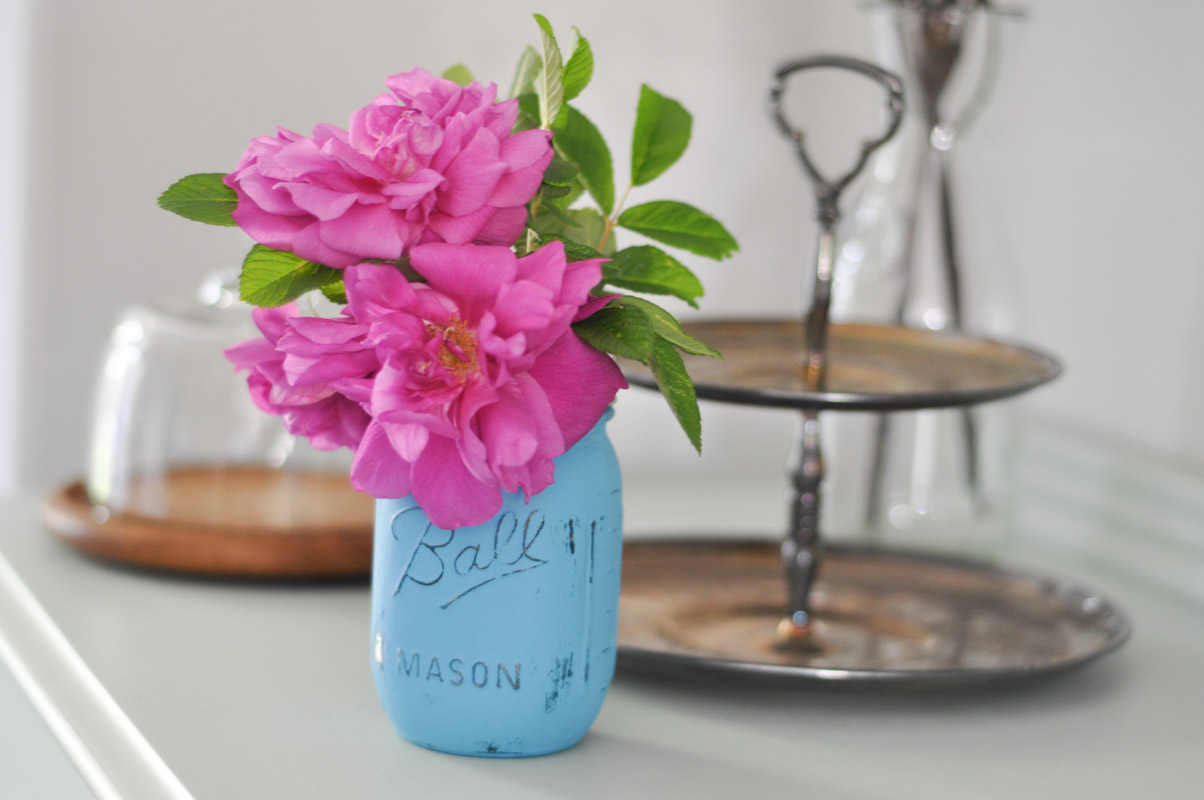 But a few of them made their way inside, into a painted blue mason jar. I love how these two colours work together. They seem to sing out the season.
I set out on a hunt for other beautiful pairings of shocking pink and blue.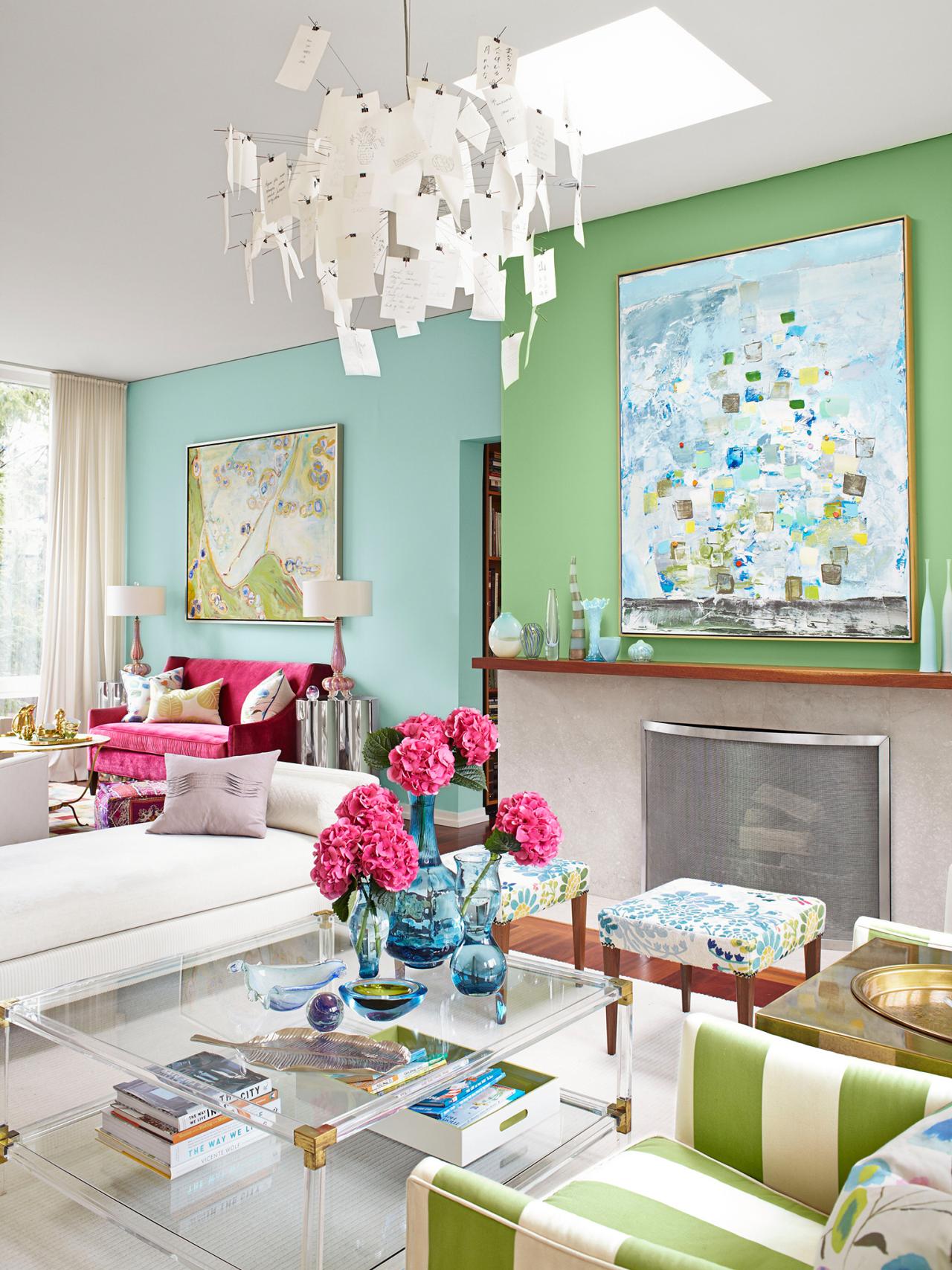 Sarah Richardson – one of my quintessential favourites – always gets it right. Her pops of pink in this room – with many muted blue accents – add life to the space.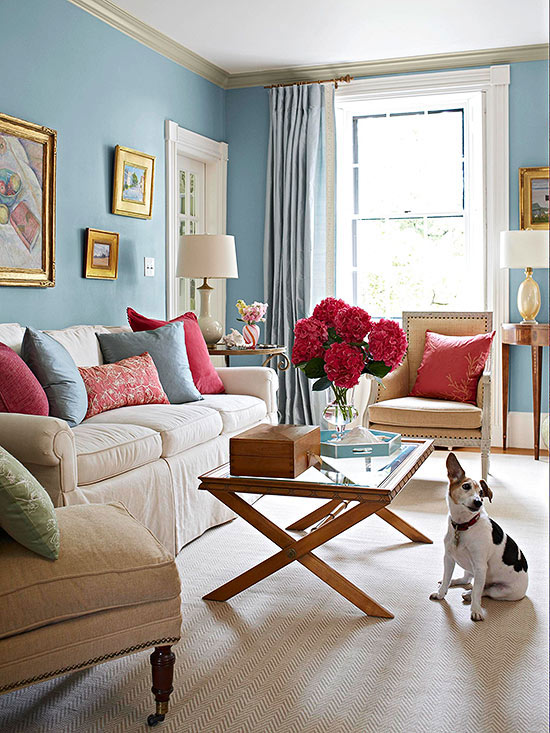 Even throw pillows can do the work in the room. This room is inviting with its bright accents.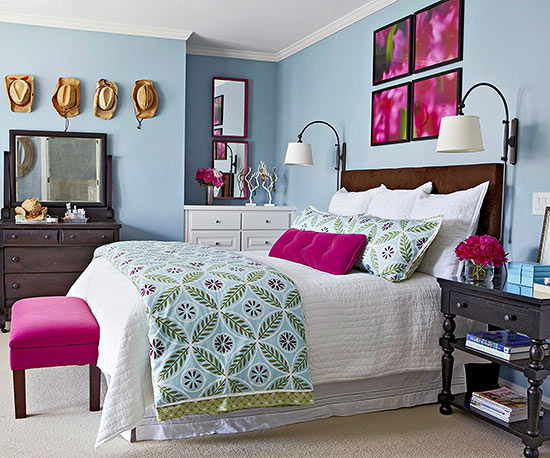 Or what about bringing it into a bedroom? That fuschia bench is calling out to me. I wonder if Mr. Suburble would notice it?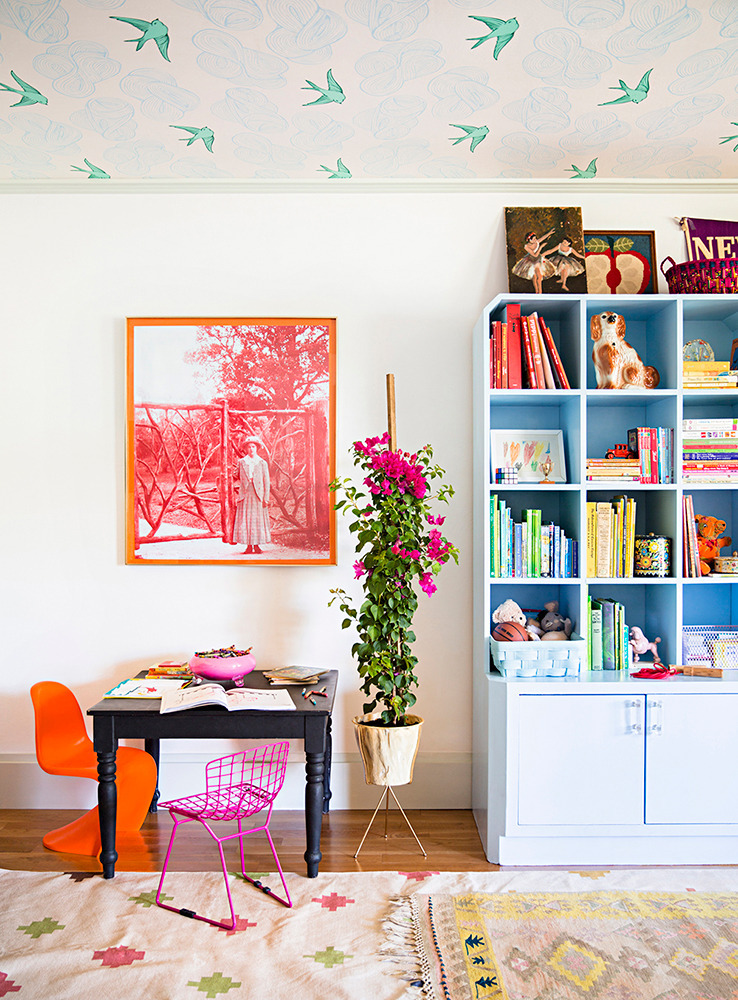 Jenny Komenda used hints of blue and pink in her room makeover. And that gold planter! I want it. Gold is fabulous with blue and pink.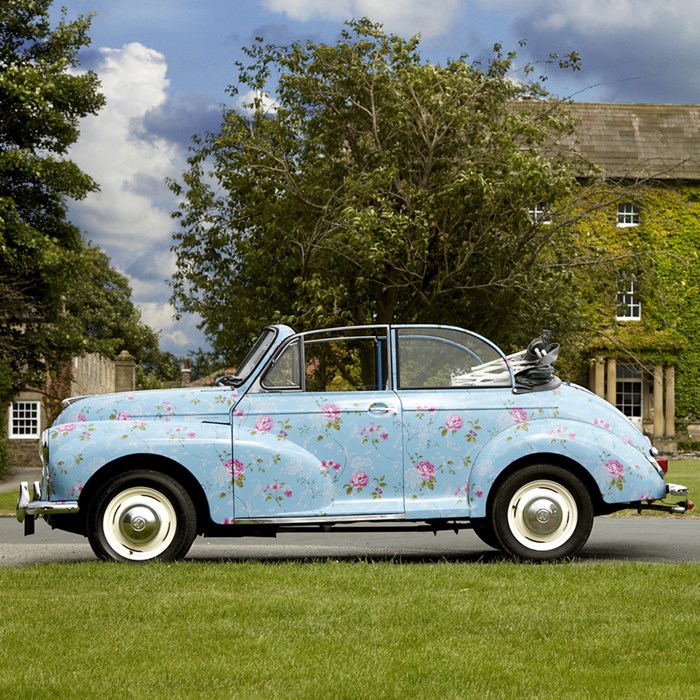 Northern Rose has given me a lot of food for thought. I've heard about and seen coral paired with pale blue – it's a very hot combination. But bright pink?
I like it.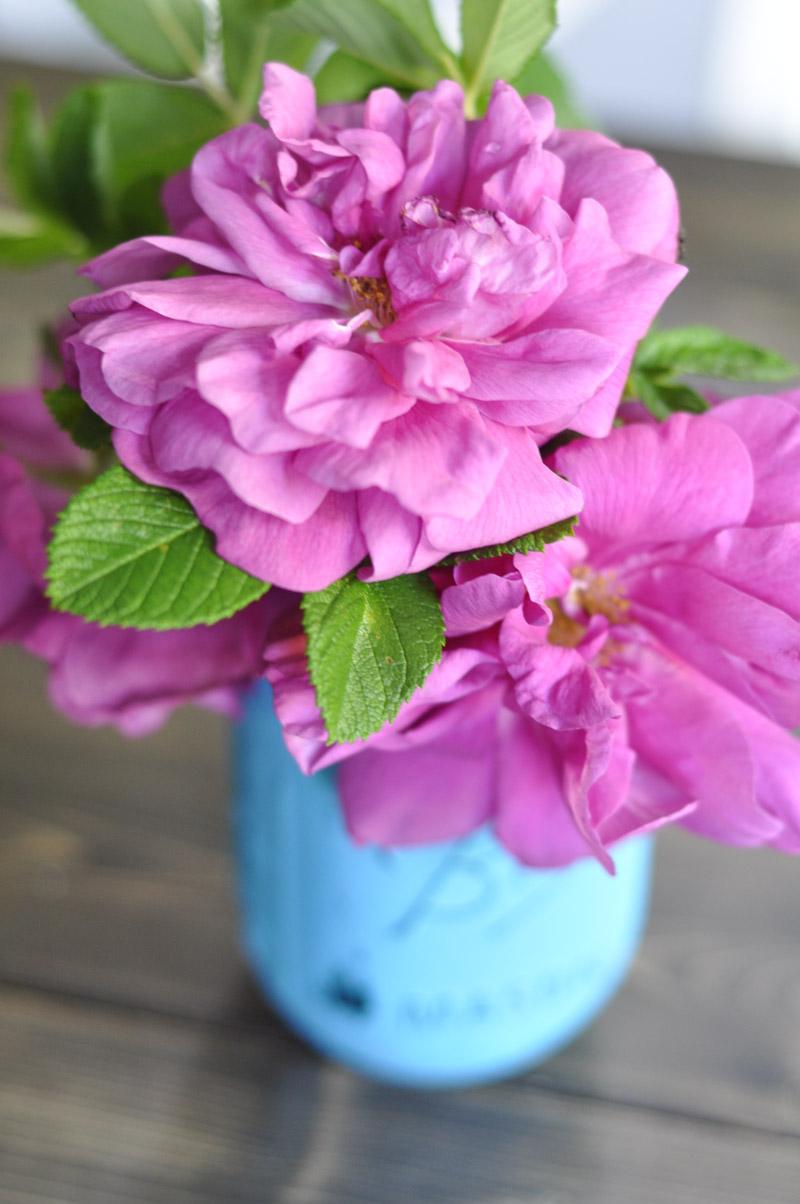 Graham & Brown's Northern Rose is a beautiful way to add a punch of colour to the room. If you're not bold enough to do a whole room or even a wall, consider it as a backing for a bookcase or as liner for a tray!
Let's bring those bright spring colours indoors!