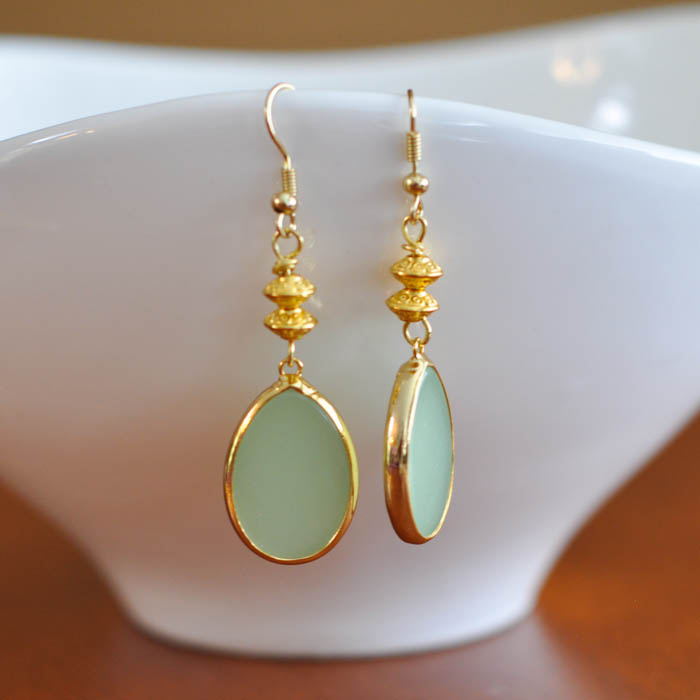 I'll admit it. I've been bitten by the bug.
The jewelry-making bug.
Honestly, my crafty friends, if you don't already make your own jewelry, you should consider giving it a whirl. After you've made your first pair of earrings, you will never look at store-bought earrings the same way.
"I could make these," you'll say.
And you're right.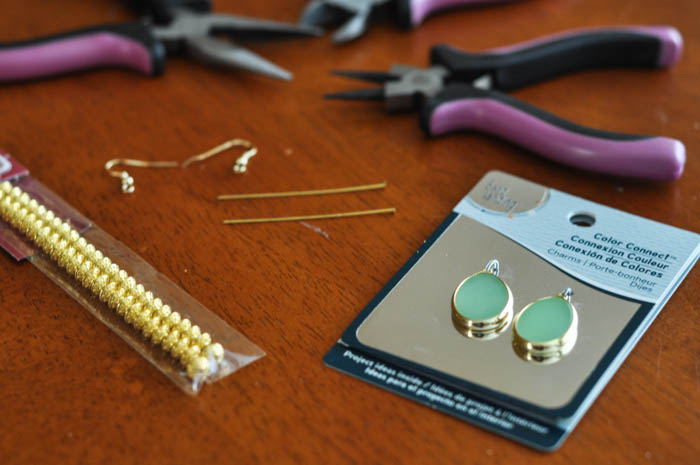 To create these simple gold and green earrings, you will need:
Two sets of flat-nosed pliers
Wire cutters
Round-nosed pliers
Head pins (with little loops at the bottom of them – ignore the above photo… I was delusional at the time)
Beads/charms of your choice
Earring hooks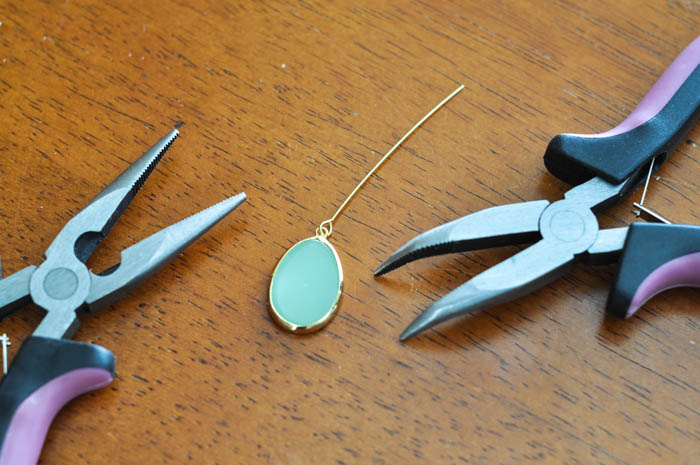 Using the flat-nosed pliers, open the loop at the bottom of the pin (pulling side-to-side, not prying it open) and slip on the charm. Close the loop with the pliers in order to get the tightest close.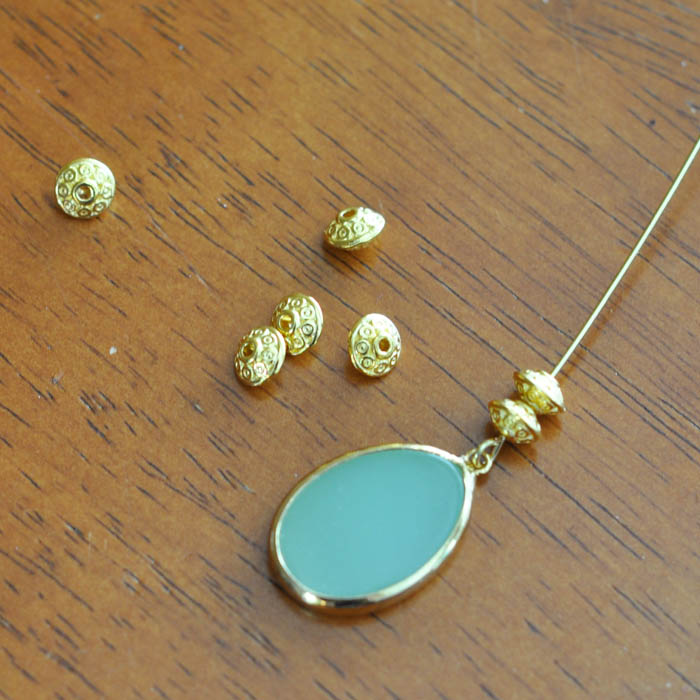 I opted to slip a few little golden beads onto the pin. A little flash never hurt anyone!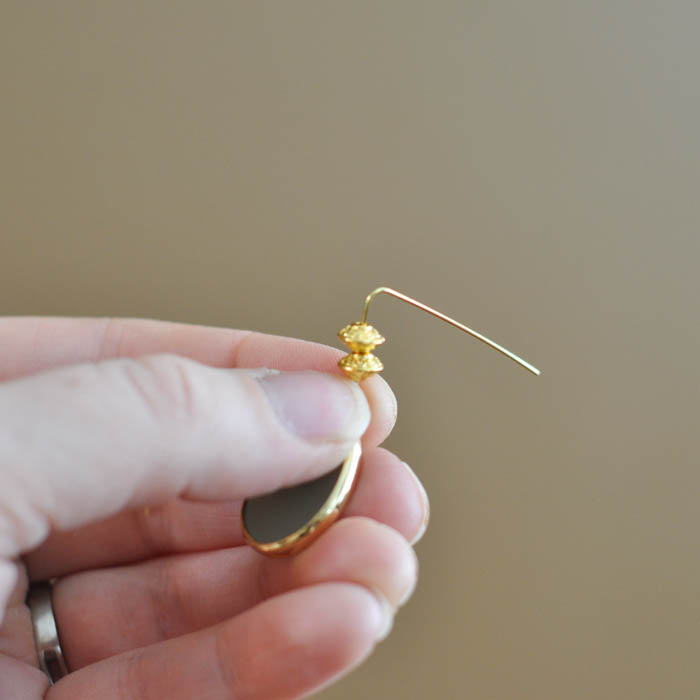 Using your round pliers, make a 90 degree bend in the pin. This is where you'll start your loop.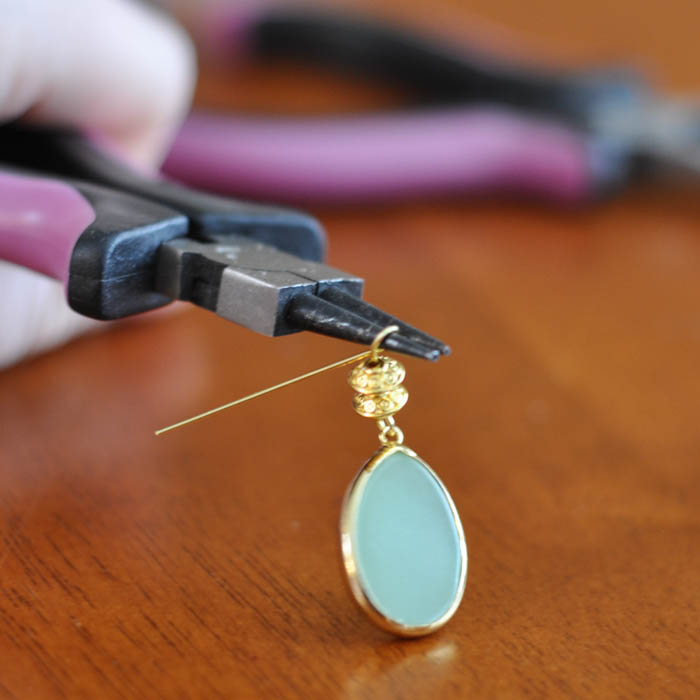 Using the round pliers, make a loop.
Wrap the "tail" of the pin around the neck of the pin. When you like what you've done, clip the excess with your wire cutters.
In the same fashion that the green oval was attached to the pin, attach the hook to your newly-created loop with your two flat nosed pliers.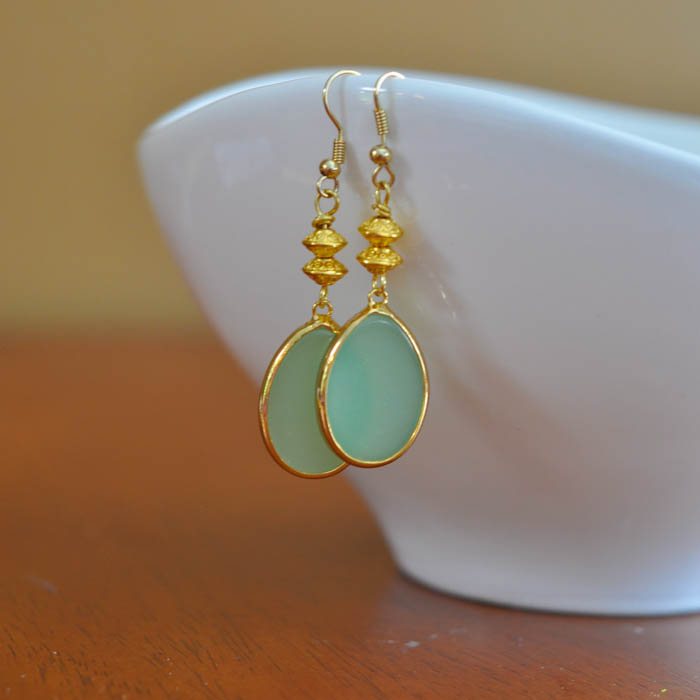 And you're golden! (Literally!)
These earrings are a great and simple project for those who have always wanted to dabble in jewelry. I promise you, once you've started down the path of this addicting hobby, you'll realize the possibilities that lie at your fingertips.