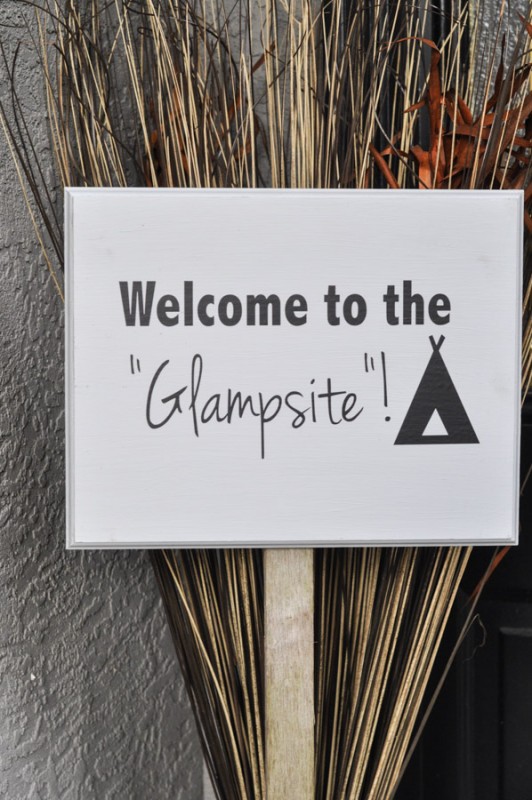 I love me a good birthday party. I think that ever since I hyper-planned my wedding, I've realized that organizing a party is nearly as much fun as actually HAVING it.
And so this year, when Lila ticked off the list of people that she wanted at her birthday party, I decided that the best way to keep things low-key and not-crowded (but still fun to plan!) was to split the list in half. We would have two parties.
It's not as crazy as you would think. We would have a party for Lila's school friends for one weekend, and another party for family and old-family-friends the other. This actually made things FAR more relaxing. The family/friends party could include all of the siblings, spouses, and other randos (kidding – we love you all) that come with a big brou-ha-ha. The school party would be smaller and fussier and just have Lila's close girlfriends.
I was loving this idea.
The weather has been very mild this winter (as in, we have had one little dusting of snow – and that's it), so the thought of camping in February came to mind when a friend was actually talking about going camping. In February!
Lila agreed that the theme was fabulous… and so I ran with it.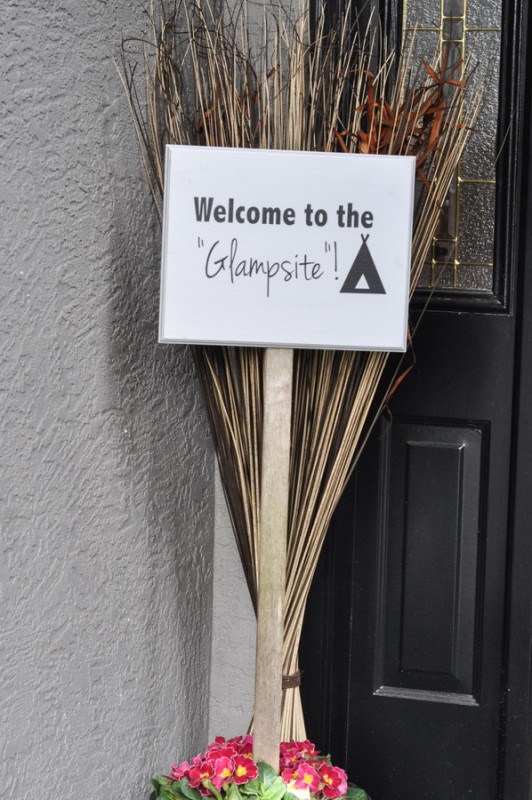 I made this "Welcome to the Glampsite" sign with my Silhouette Cameo and a wood plaque from Consumer Crafts. Mr. Suburble screwed it onto a spike and put it into a pot of primroses on the doorstep. I can't include the file for the tent (so cute, though, right?), but I offer you a free cut file for the lettering right here.
We're going to take the sign with us during this year's camping season. Double duty, yo!
I didn't go over-the-top with the decorations, but I did want a bit of festivity. There are two wooden deer standing guard over the fireplace. One of these days, I'm going to have to paint those suckers.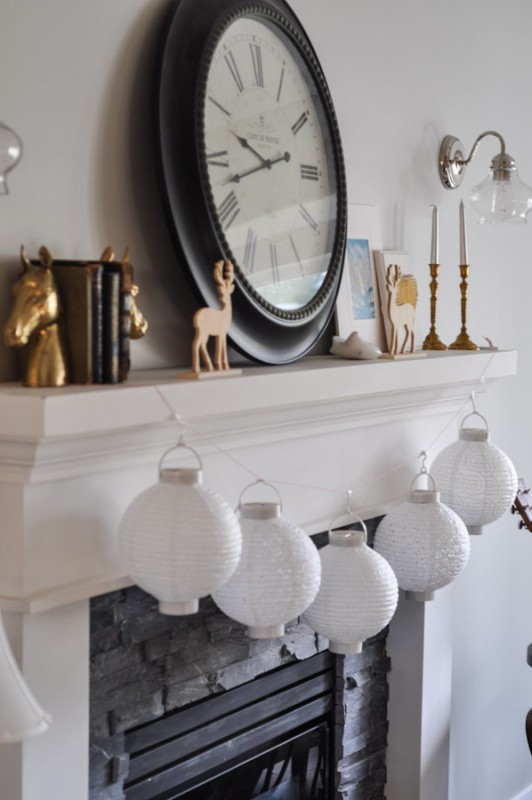 Any chance I get to use these paper lanterns, I will. I want more for my patio. Pier 1 – you'd better be stocking these this summer. I'm counting on it!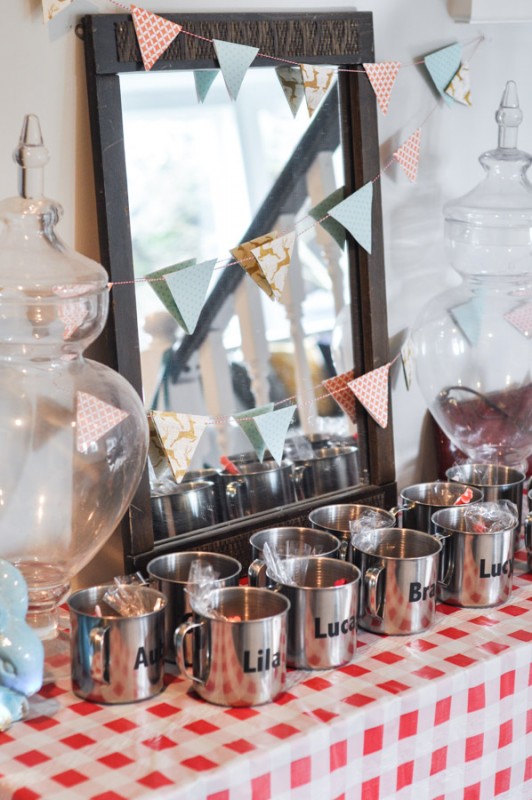 In the front hallway, I had the favours on display. Using metal camping cups (dirt cheap from Amazon), I added personalization using black permanent vinyl cut with the Cameo.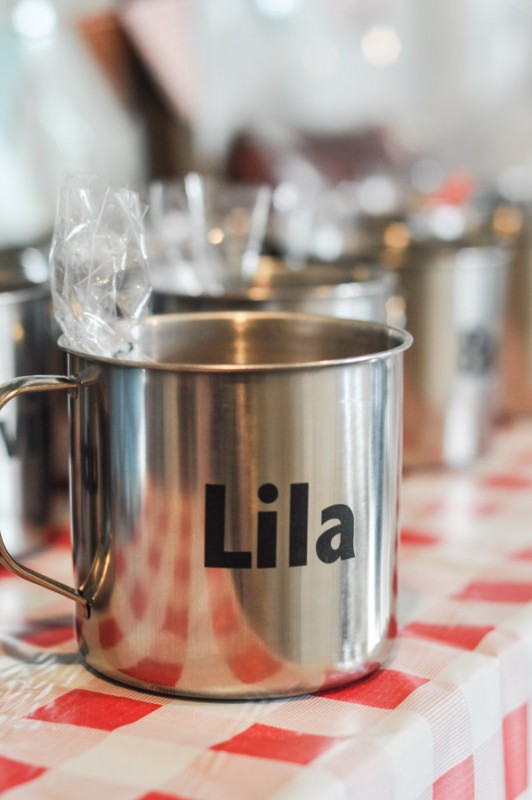 These are pretty big mugs. For this age, I think that they'd be perfect for holding snacks (or even morning cereal) around the campsite. They're hand-washable (I washed each one in a big sink of soapy water, just to be sure that the vinyl would hold up), and nothing gave any indication that it would peel off of the mug.
That being said, I don't know how well vinyl would hold up to the dishwasher. Because these are camping cups for the kids to take on dishwasher-less trips, I thought it would be fine.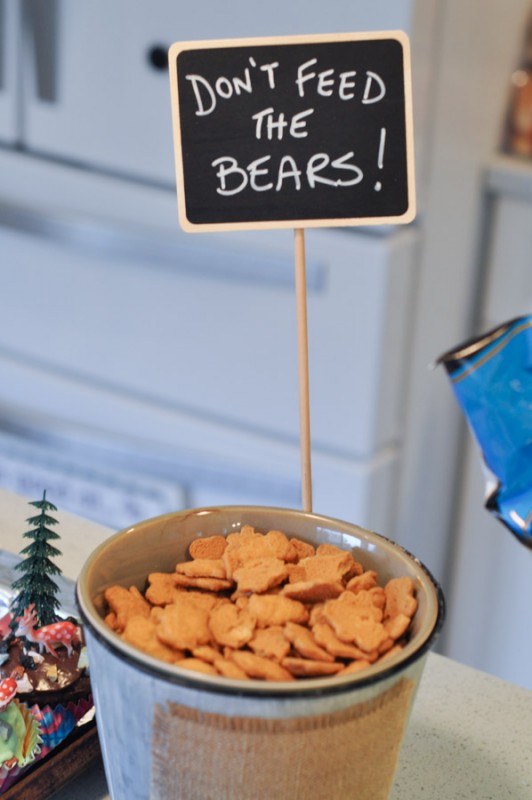 I saw this sign on Pinterest. I couldn't help myself. The Teddy Grahams were gobbled up very quickly, too.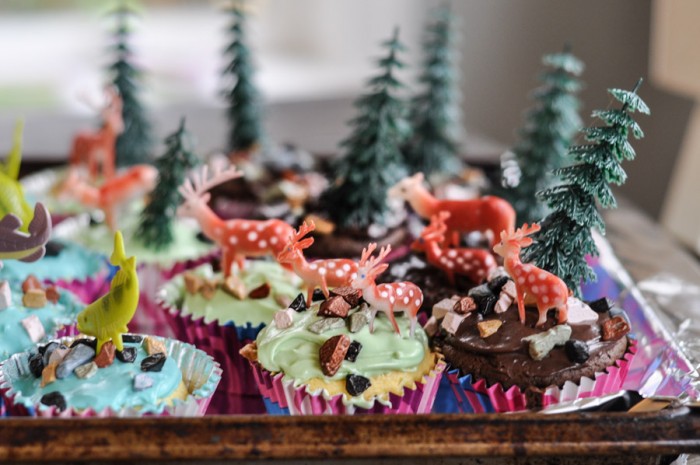 And again – I have to stress – I wanted this party to be themed… but low-key. So, I let my crazy Party Mama take a seat while the girls decorated the cupcakes.
So simple and elegant, no?
No. They're not.
But the girls loved them. Little fish, deer, and tree toppers were "strategically placed" around the cupcake scene. The rocks are made of chocolate (and taste a lot like M&Ms), and the icing colours are supposed to delineate the different parts of the forest.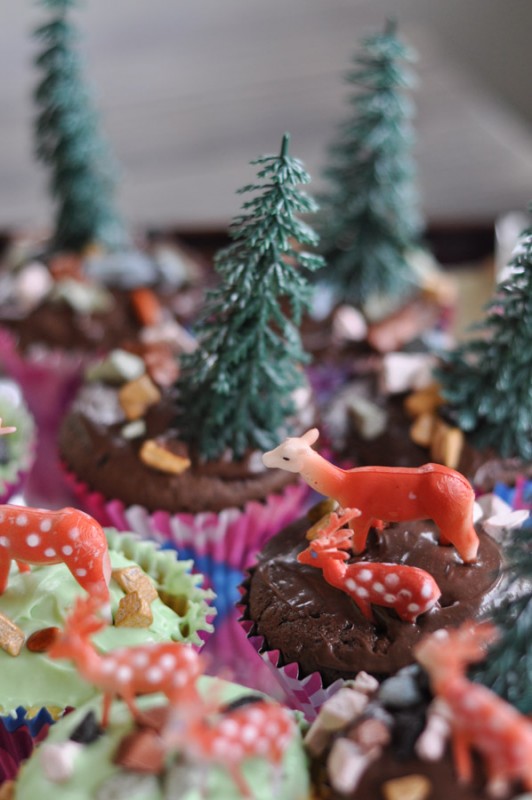 It looks like there's a lot of quicksand in this forest. Ah well, the deer are doing the best they can.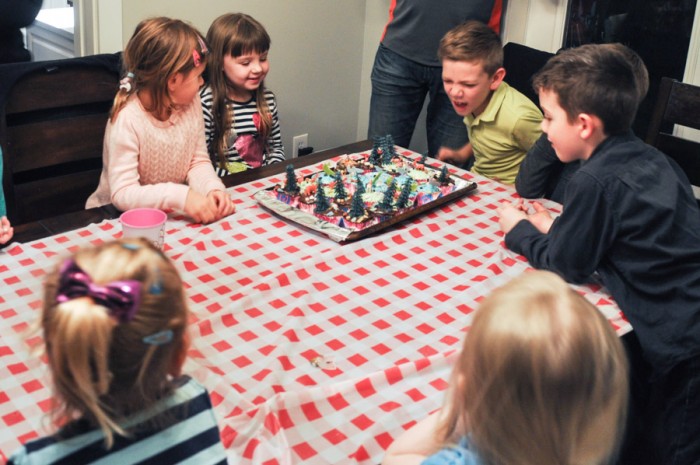 And they were quite the hit with the crowd.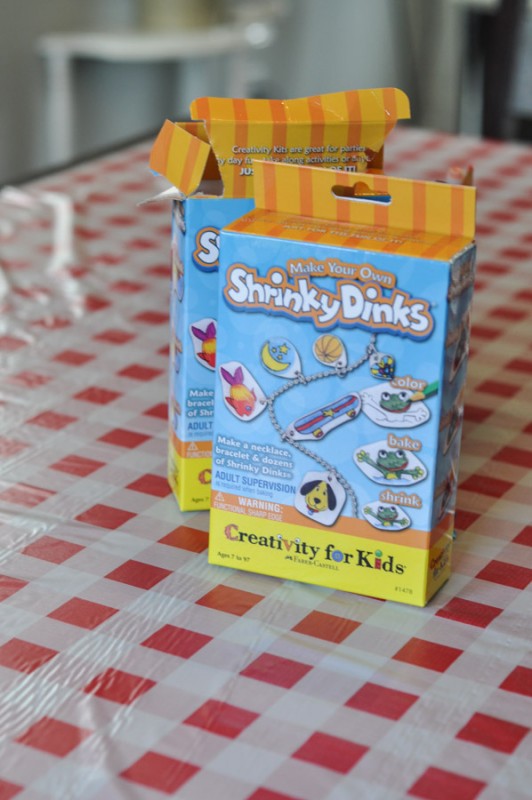 Our camp craft was making Shrinky Dink keychains to attach to the kids' backpacks. Holy campfires, this was a hit. Keychains were being clipped onto belts and dresses. There was even a second round of "Shrinky Dink making" later on in the evening.
One of the little boys told his mom that night that the Shrinky Dinks were his favourite part.
I'm definitely bringing those out for future parties. They're super easy, and the kids were VERY impressed.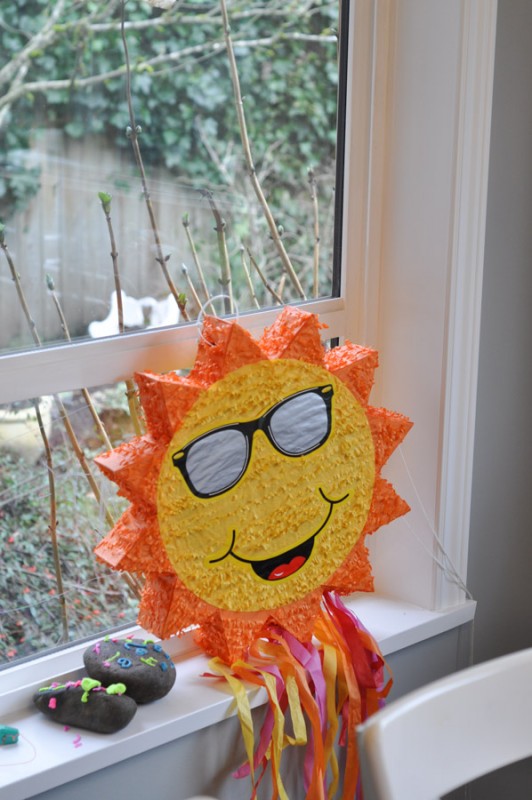 This cool guys was stuffed with all sorts of junk.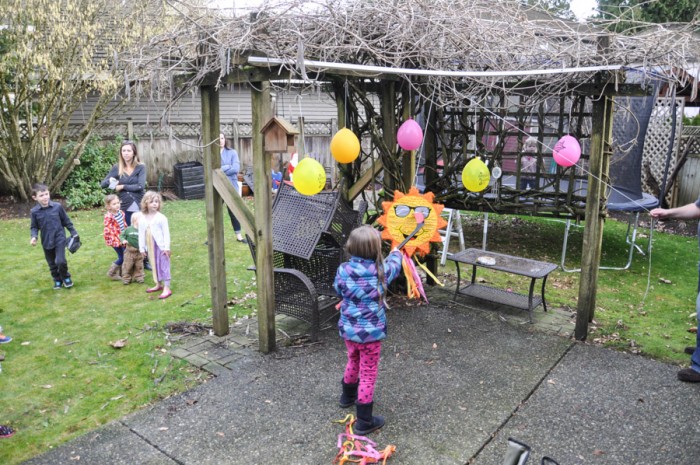 He didn't last long.
Please excuse our backyard. It's still February. Things are a bit cluttery and leafy back here.
And at the end of the night, after burgers and hot dogs, and running around like crazy children in the backyard, we celebrated with campfire cones.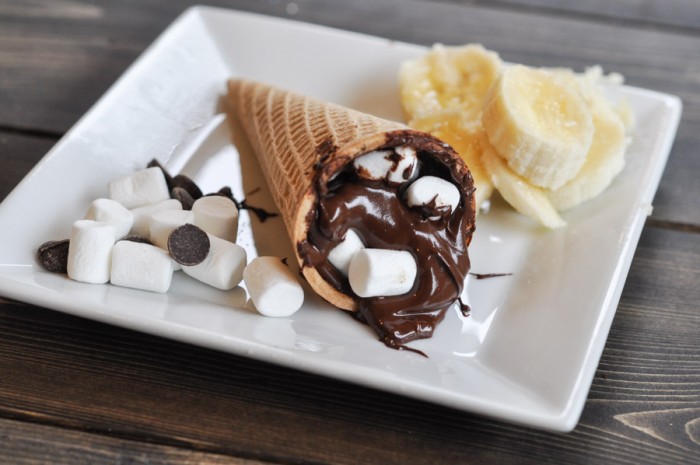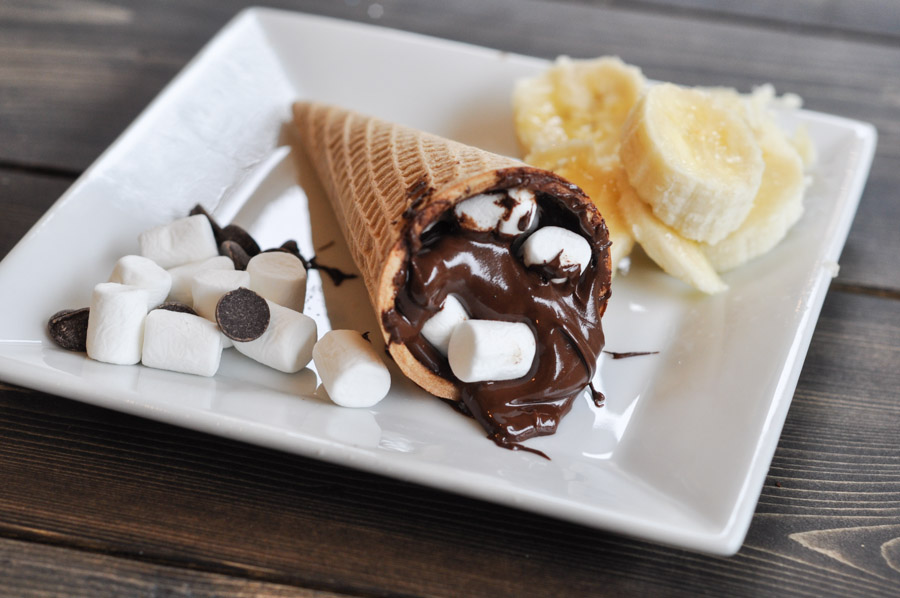 Campfire cones are sugar cones, stuffed with marshmallows, chocolate chips and bananas. You can also do strawberries, butterscotch chips, white chocolate, Nutella – whatever your heart desires.
Wrap 'em up with tin foil, pop them on a pan in a 400 degree oven for about 3-4 minutes, and then take them out when they're melty and delicious.
You can also make these on the barbecue, but for winter birthday parties, the oven is perfectly fine.
And that is our party! Not insanely fussy, but I think there were enough touches to make the party glamp-worthy!
Glamping season is coming up soon, too! (Well, May for us, but maybe earlier for other, braver folk) I'd love to hear if you have any other glamp-worthy party ideas. I get the feeling that this theme may be repeated in the future!
Want to save this post for later? Pin the image below!