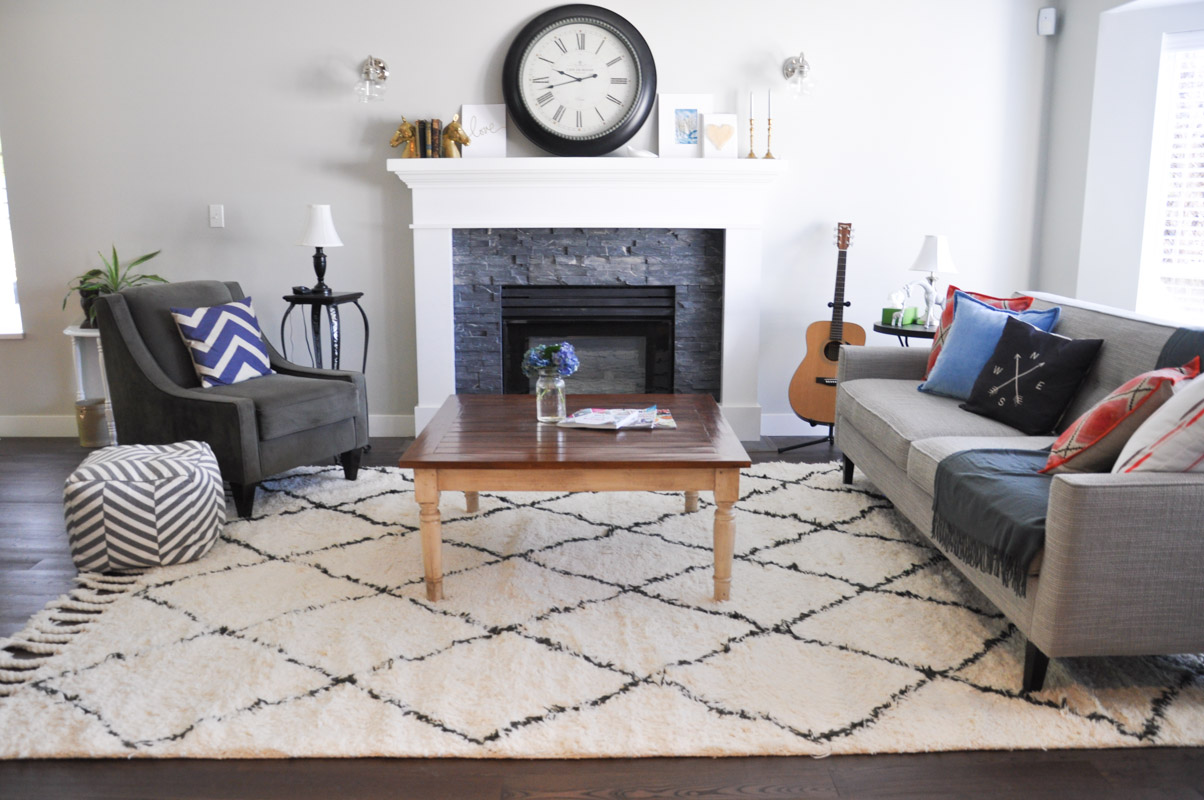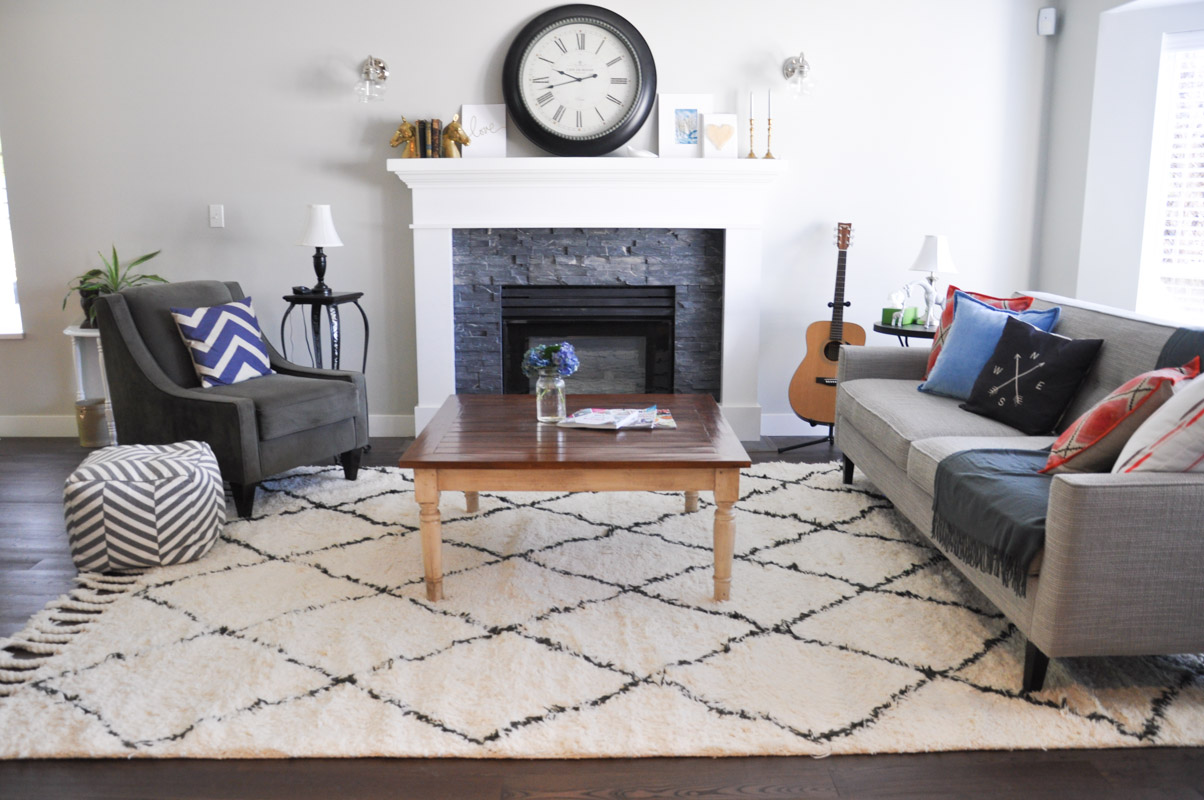 Once upon a living room, I desperately needed a rug.
I looked at the big blank space that was sitting in front of the fireplace and thought, "This CANNOT stay this way."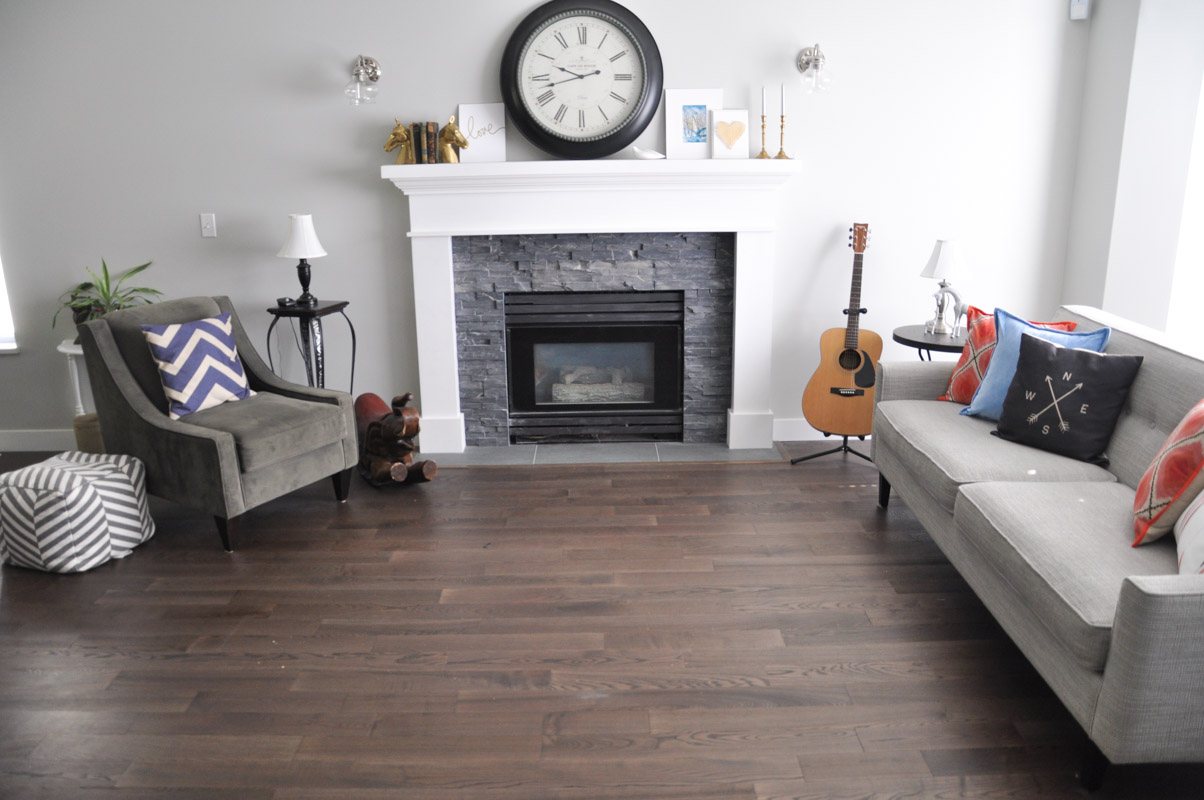 I love love love my floors, but I just didn't get that homey, come-sit-down-and-have-a-cup-of-tea-with-me feeling. Also. I could see all of the crumbs scattered from my wandering children.
Can you spot them in the picture? I can.
It's driving me nuts.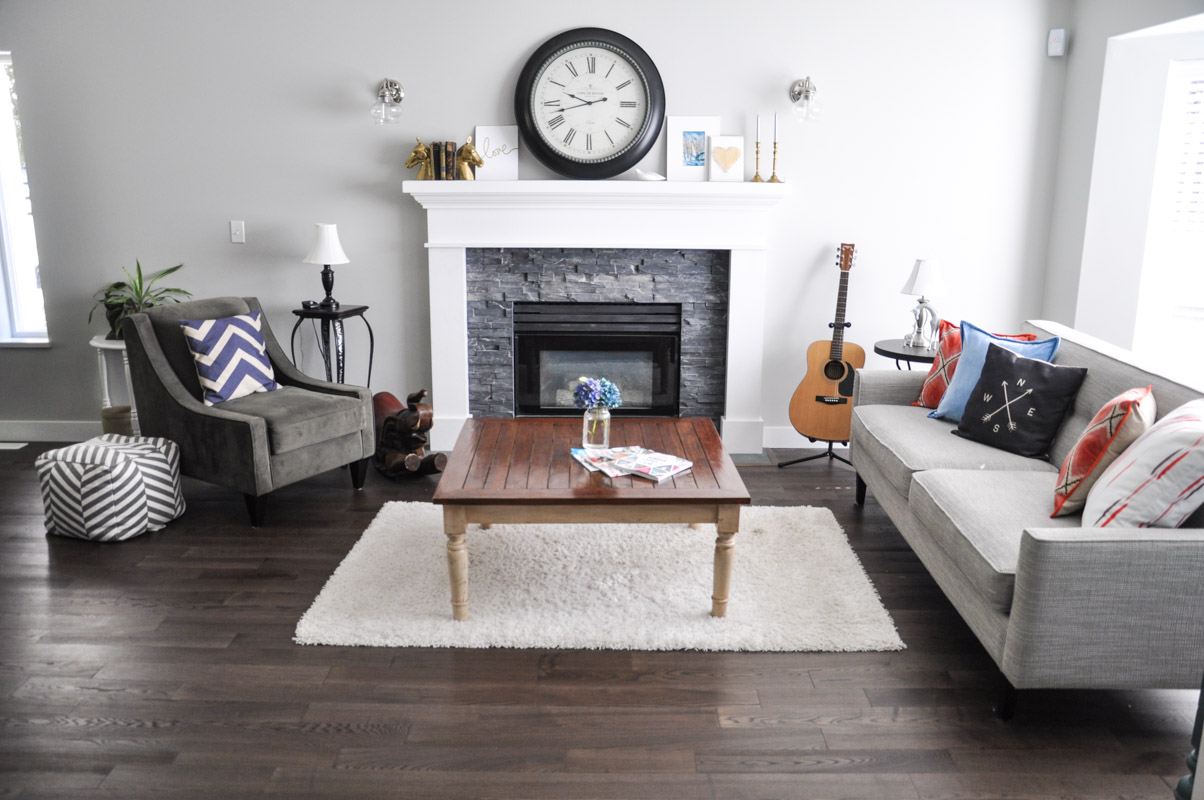 In a fit of desperation, I went upstairs and grabbed the shag rug from Lucy's room.
The much-too-small shag rug.
It was as if I had set my coffee table on a raft and told it to sail around the living room. It only magnified the fact that the coffee table STILL needs a lick of paint. It's very-much the wrong colour for the room.
But I felt that this look was slightly cozier, despite how ridiculous it looked. The rug lightened the space. It anchored the table. It provided…. texture?
Who was I kidding? It was a mess.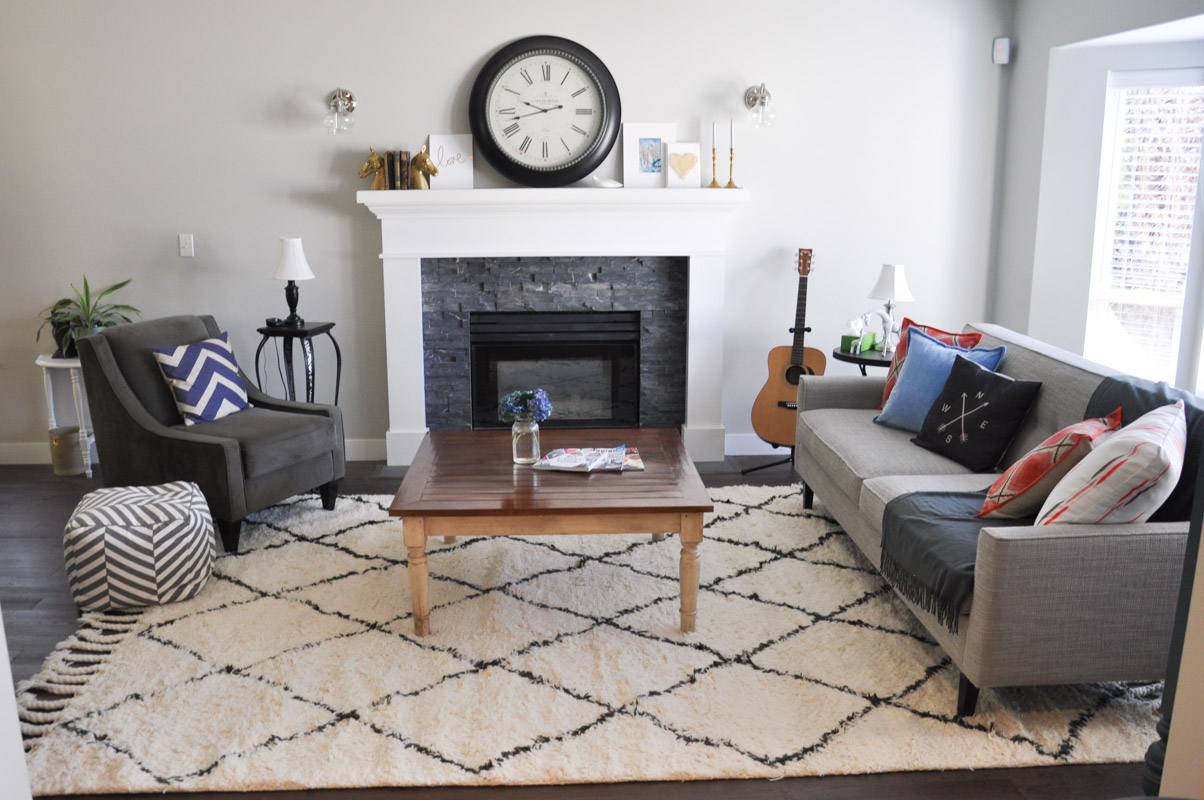 Then this fabulous and shaggy fella entered our lives.
This is the Marrakesh shag. Gah! I loved it right away.
It was heavy and big and luxe and had just the right amount of blacky-grey in it.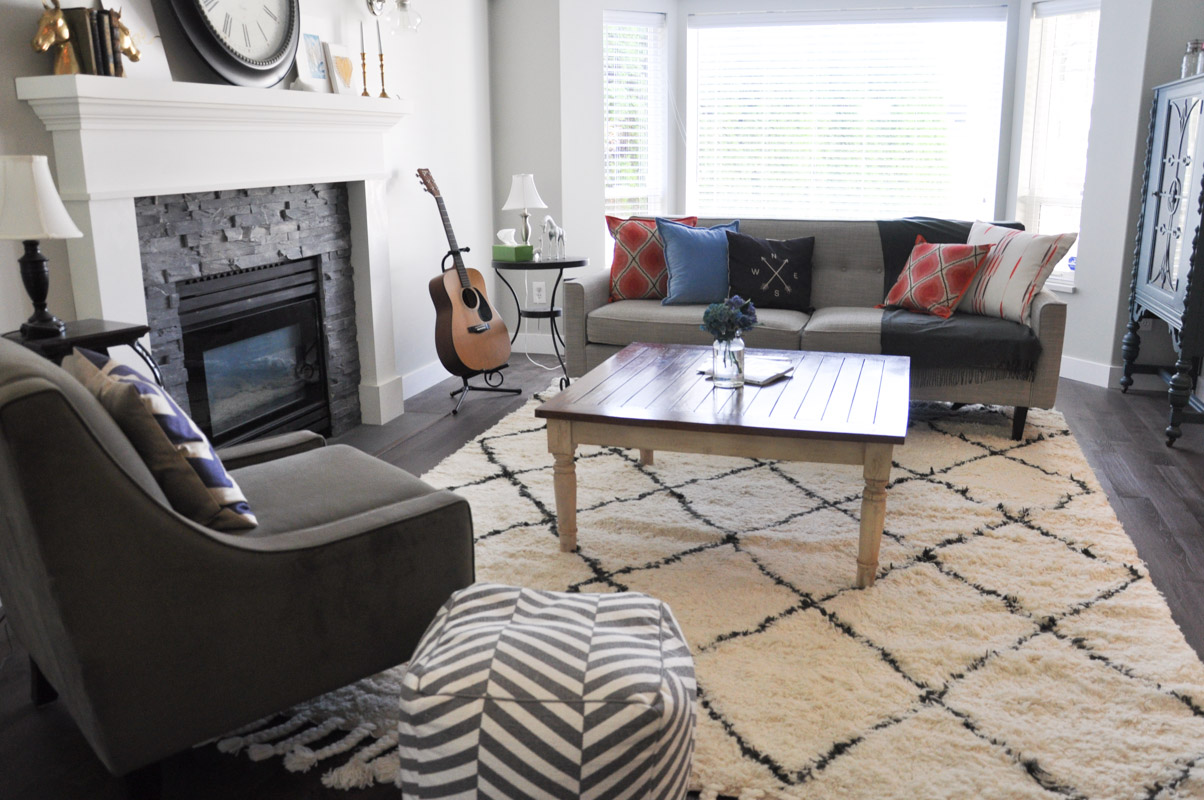 It anchored ALL of the furniture, instead of the just the adrift coffee table.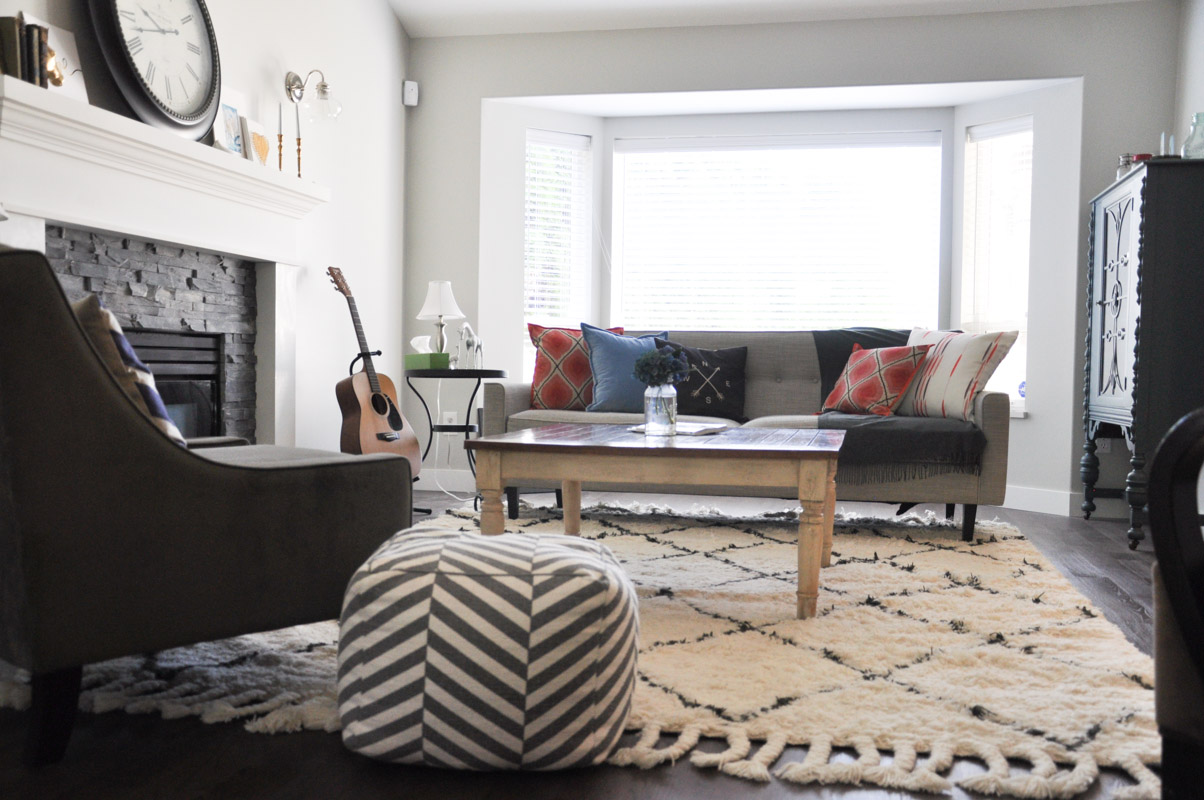 And it had fabulous tassels!
Mr. Suburble wasn't sure of the tassels at first. Things that are the teensiest bit fancy sometimes throw him for a loop. But now that he's walked into the front door a few times, he's come to enjoy them as much as I do.
It's a Morroccan style rug. There has to be a bit of flair!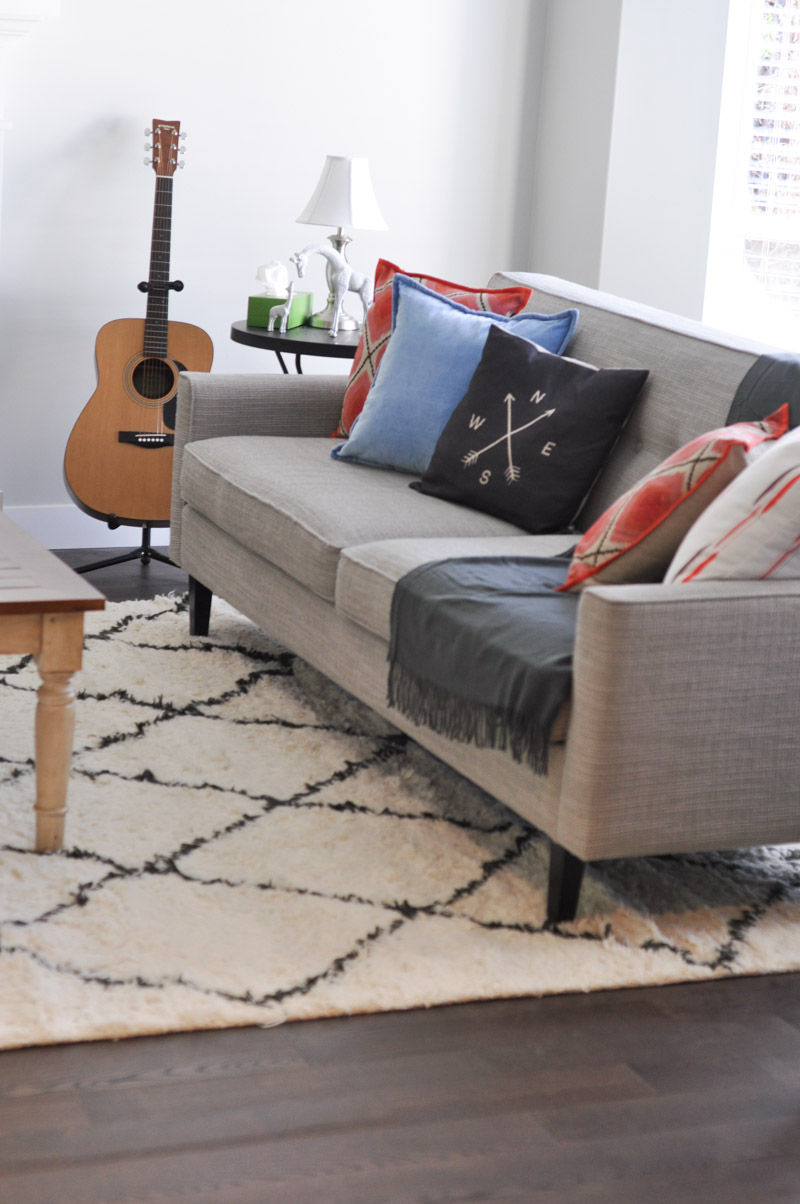 I am completely smitten with this rug and love what it's done with the entire room.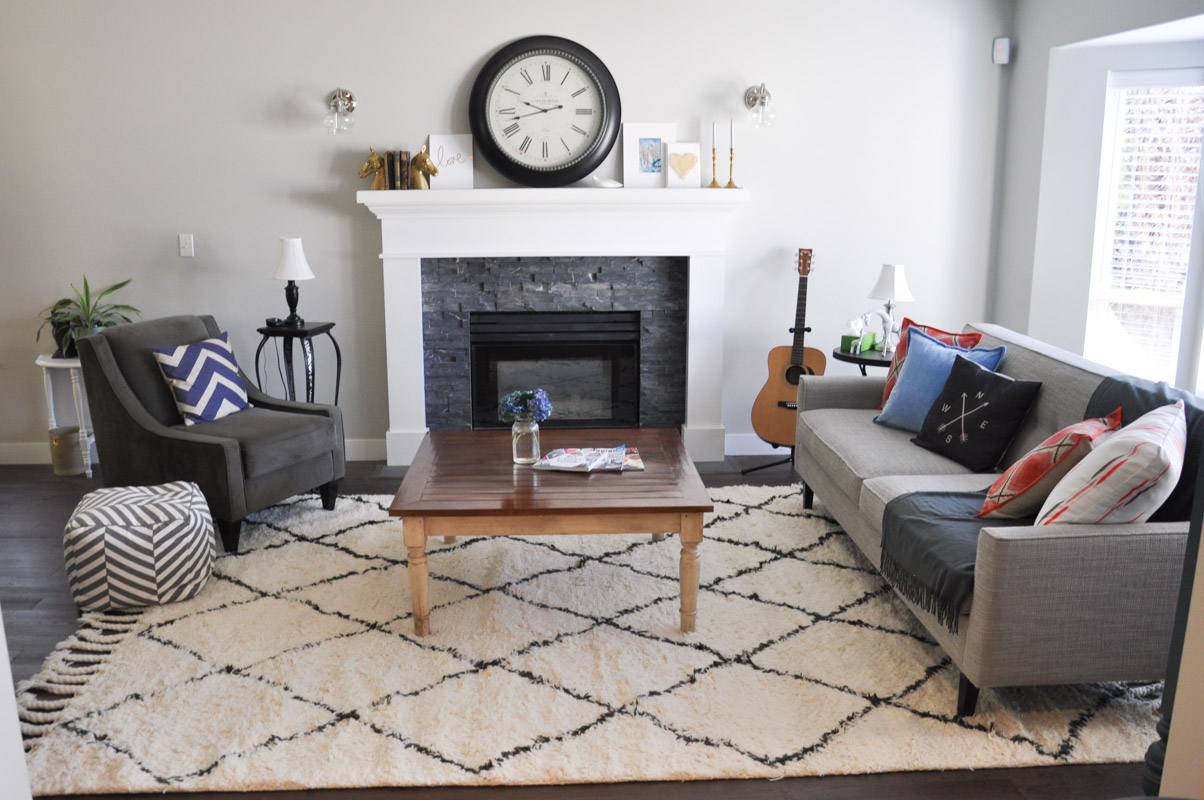 I just need to paint that coffee table.
Huge thanks to Rugs USA for partnering with us on this project! Your rugs are gorgeous and shipping was insanely fast. The coffee table now feels safe and secure in the living room. He was a stressed for a bit; I can tell.