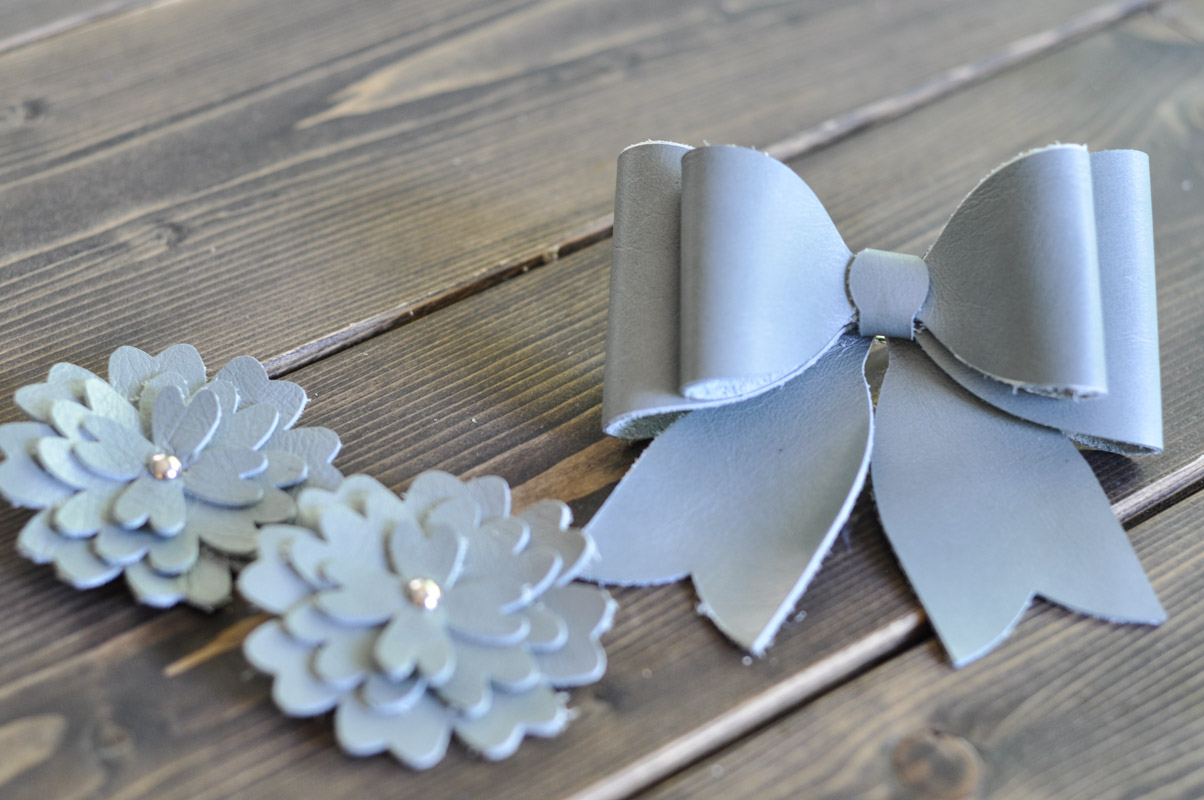 We've been at it again.
I swear, every time I say, "Girls, do you want to craft this afternoon?" Lila will immediately ask, "Can we use the Sizzix?"
Like many afternoons, I agreed. But this time, instead of paper or fabric, I hauled out a big roll of leather along with the Sizzix Big Shot.
"Sea Glass" leather.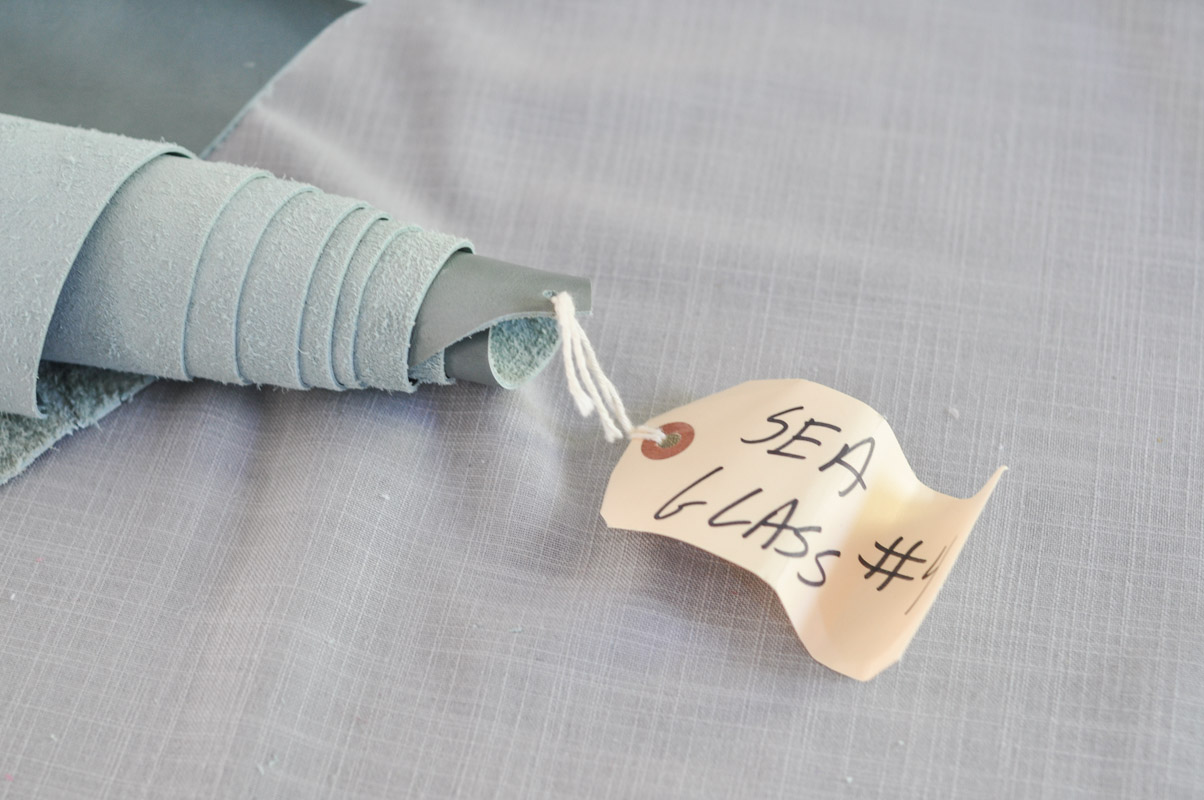 If you've read the Playhouse post, you'll know this line, "Girl, it's always turquoise."
And yeah. It's about shades of blue and green: mostly turquoise. Those are the best colours. It's a fact.
Sea Glass is perfectly that.
Because Back-To-School has been in my head lately, I decided that we would make some hair accessories. Barrettes are simple and easy ways to turn crazy-hair into, "My Mom Thought This Out Carefully" hair.
We grabbed the leather and the die cutter and were off!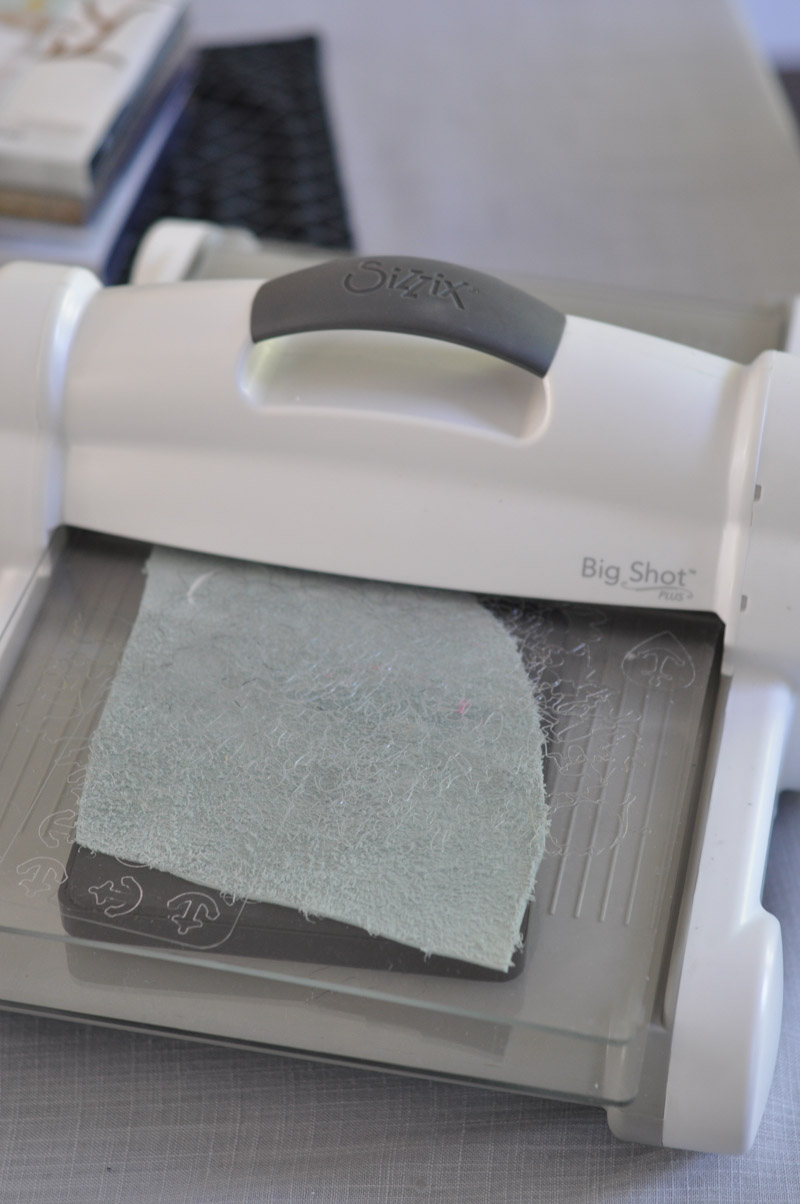 We started with a simple layered flower barrette. The Flowers 3D die has been a favourite of ours (and has shown up in other posts).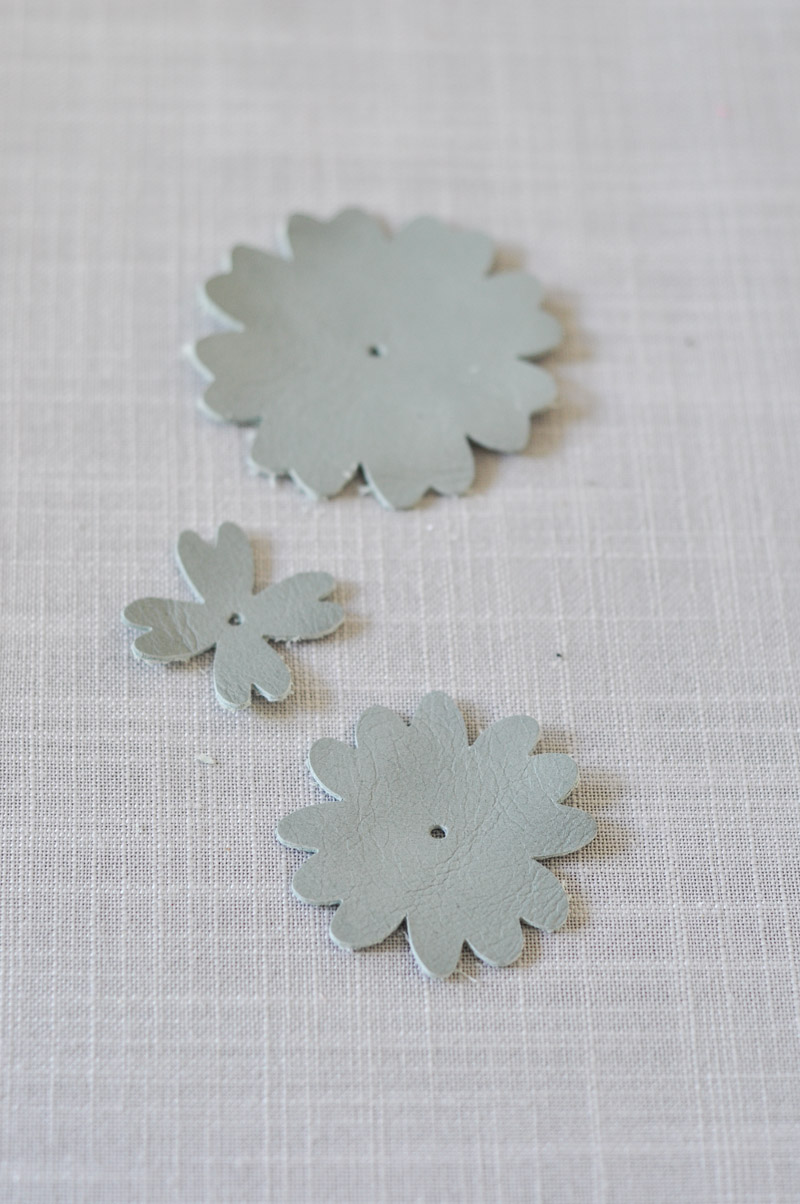 The Bigz die cut cleanly through the flower shapes – though the girls did do two passes through the machine.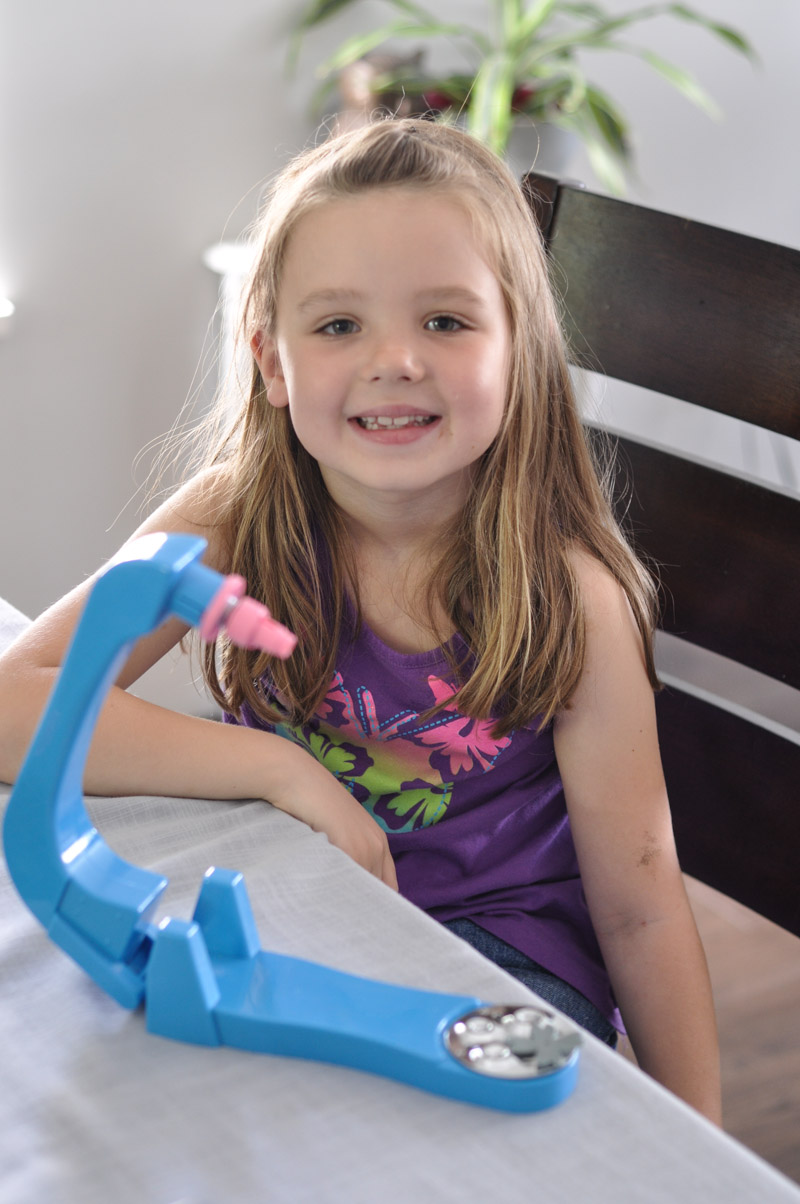 Then we broke out our "secret weapon". All of my crafty 90s girls will remember this: the BeDazzler!
Granted, this is the contemporary version, but Lila and Lucy were thrilled nonetheless.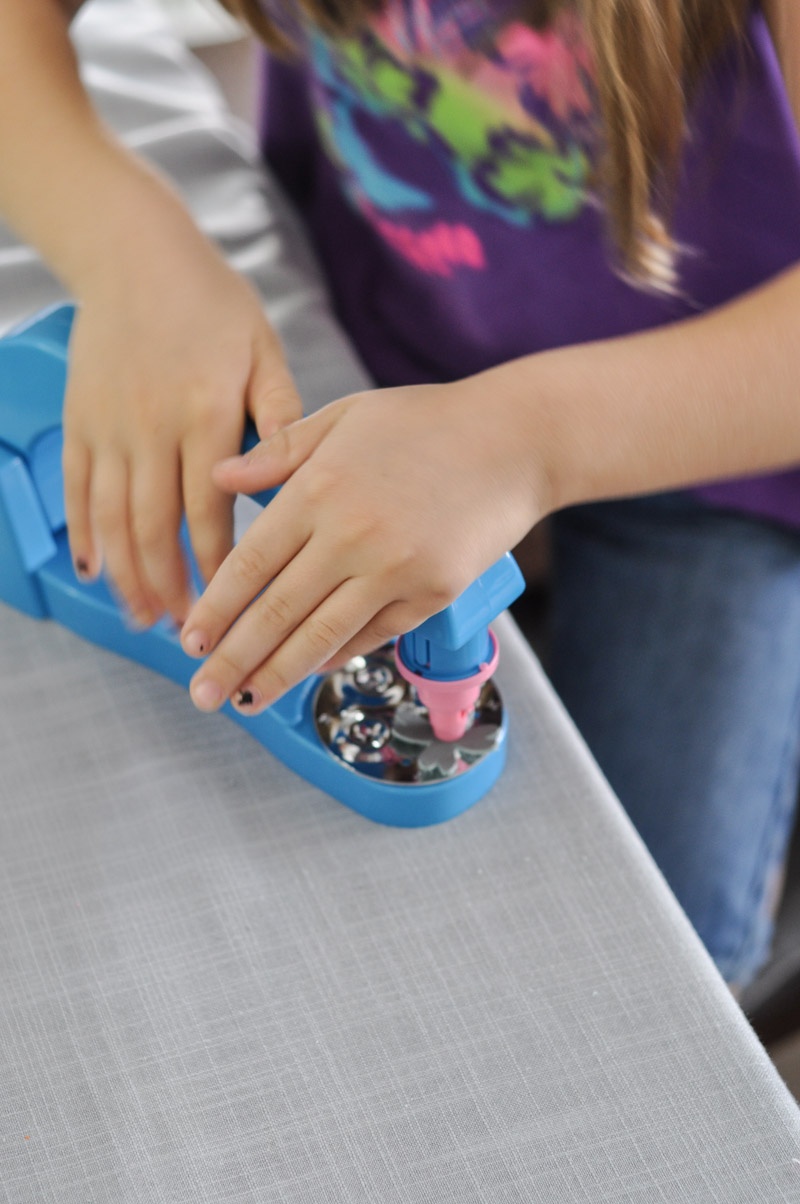 Lila punched a stud into the smallest flower.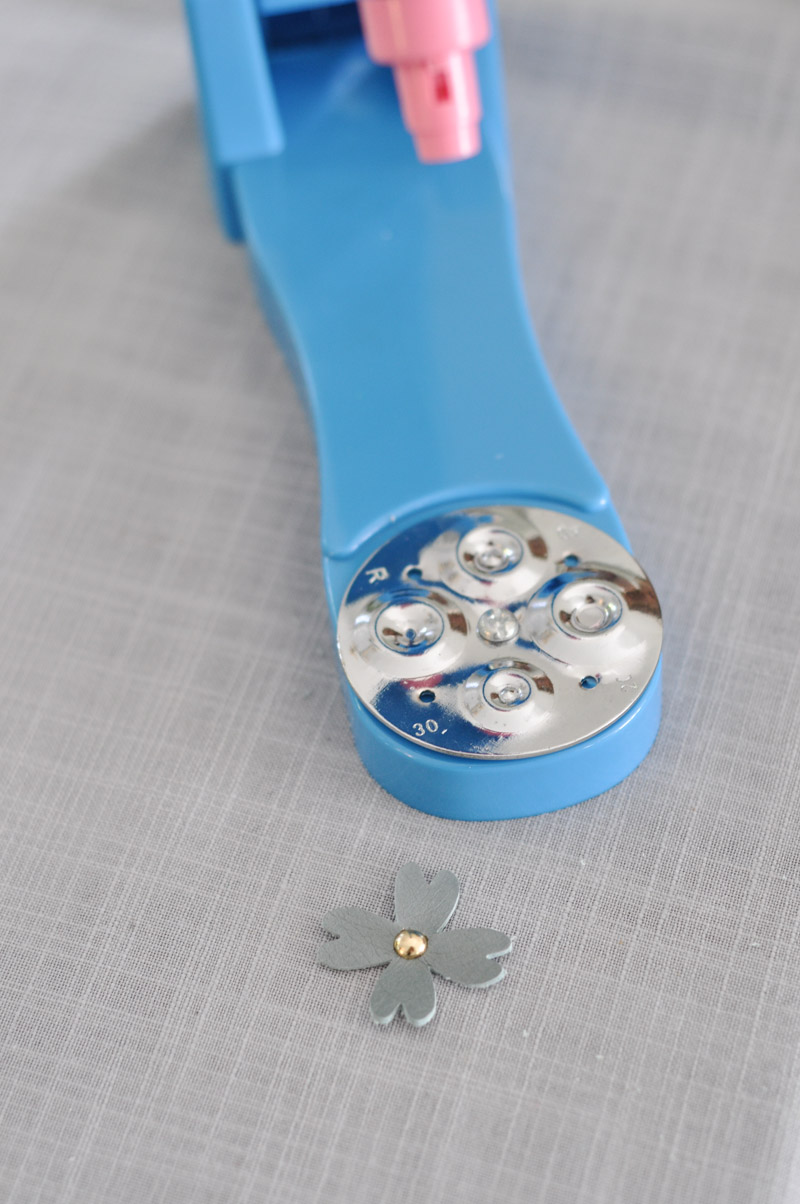 We all loved how it turned out!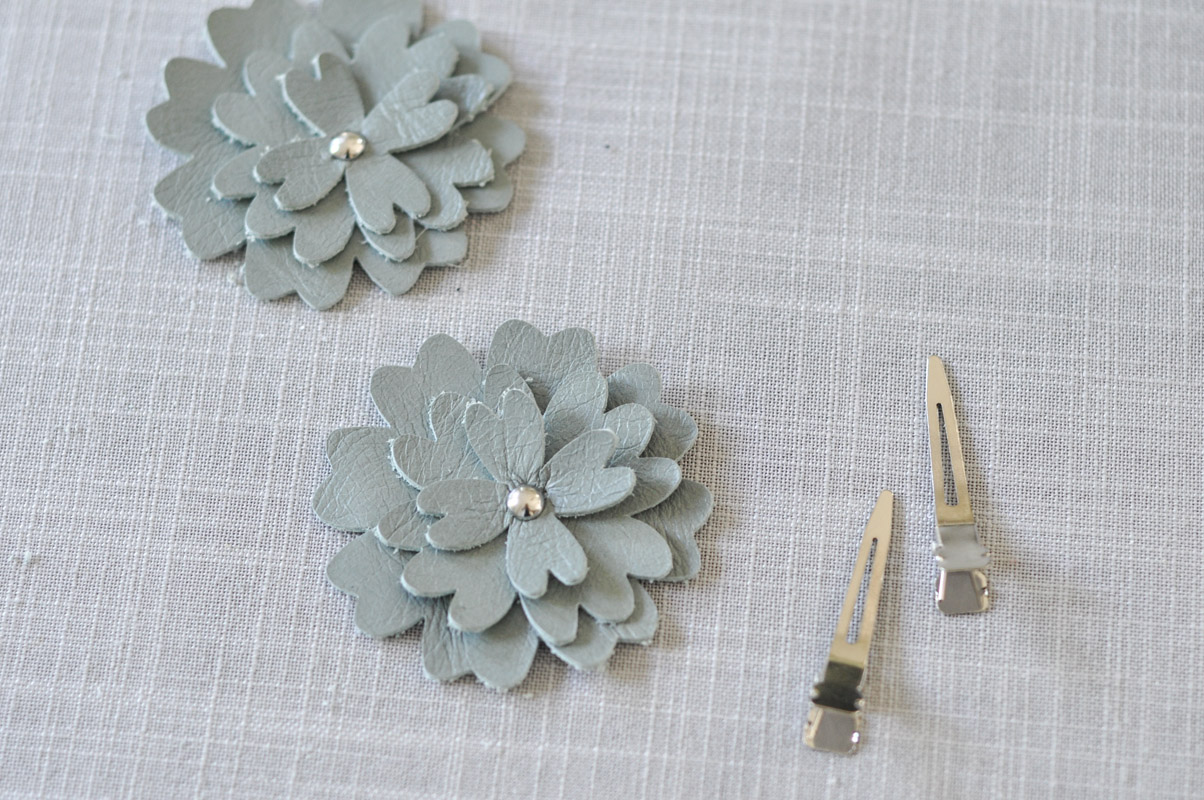 I hot glued the layers together, and then grabbed some alligator clip barrettes…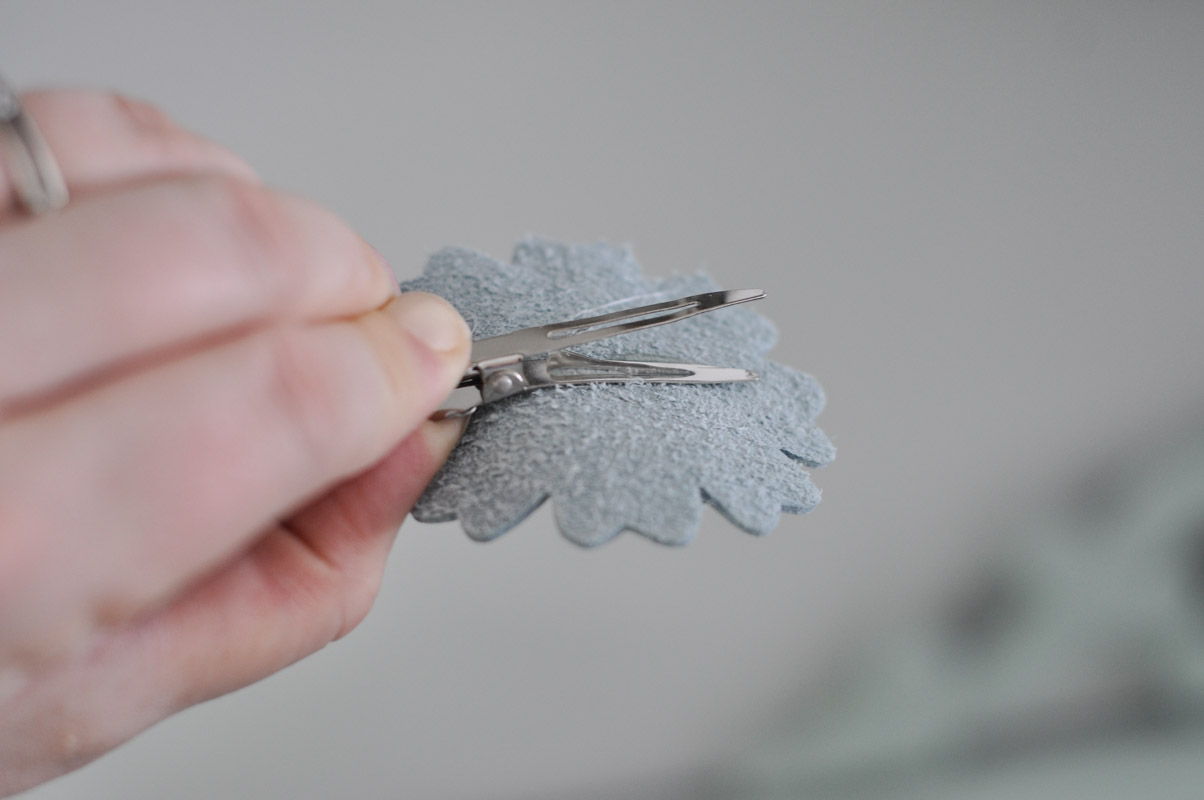 It's important to keep the "mouth" open when glueing the leather to one side. This way, you won't glue both ends of the clip together.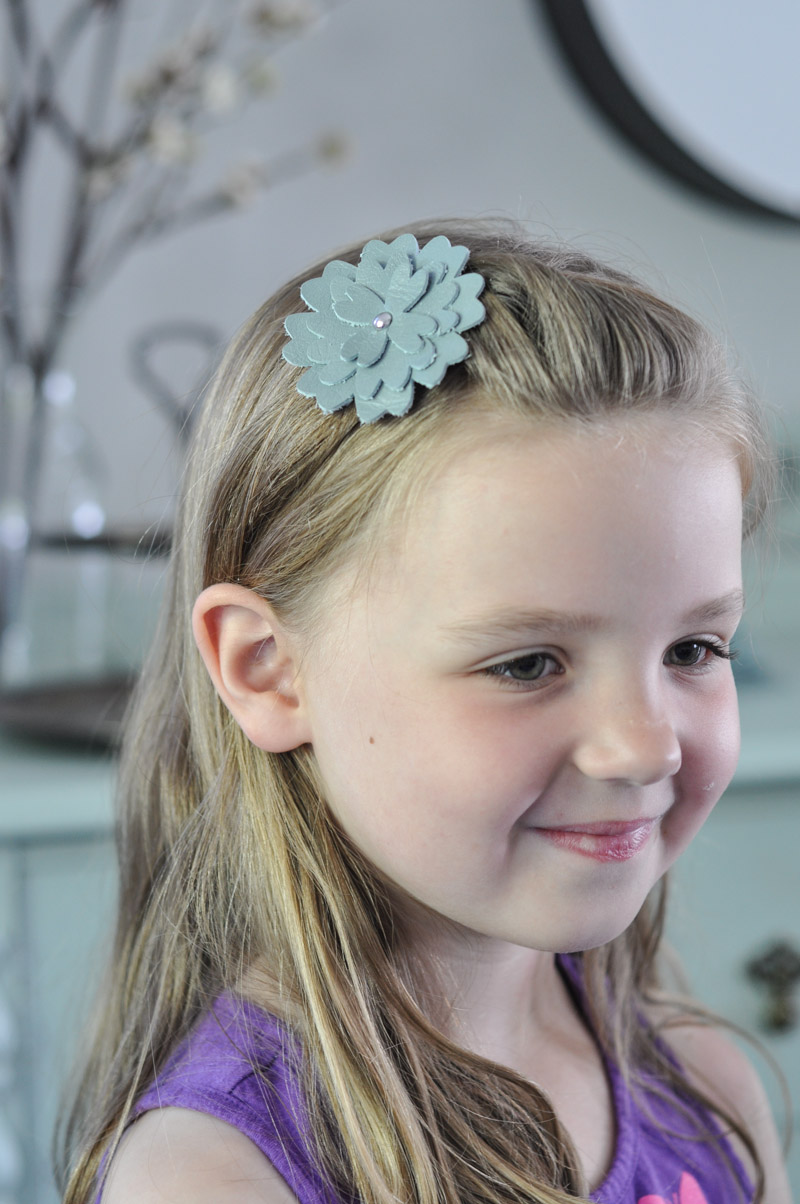 Sweet Lila – growing out her bangs eternally – was eager to model her clip. She immediately asked if she could gift the second one we made to one of her friends.
Of course I obliged.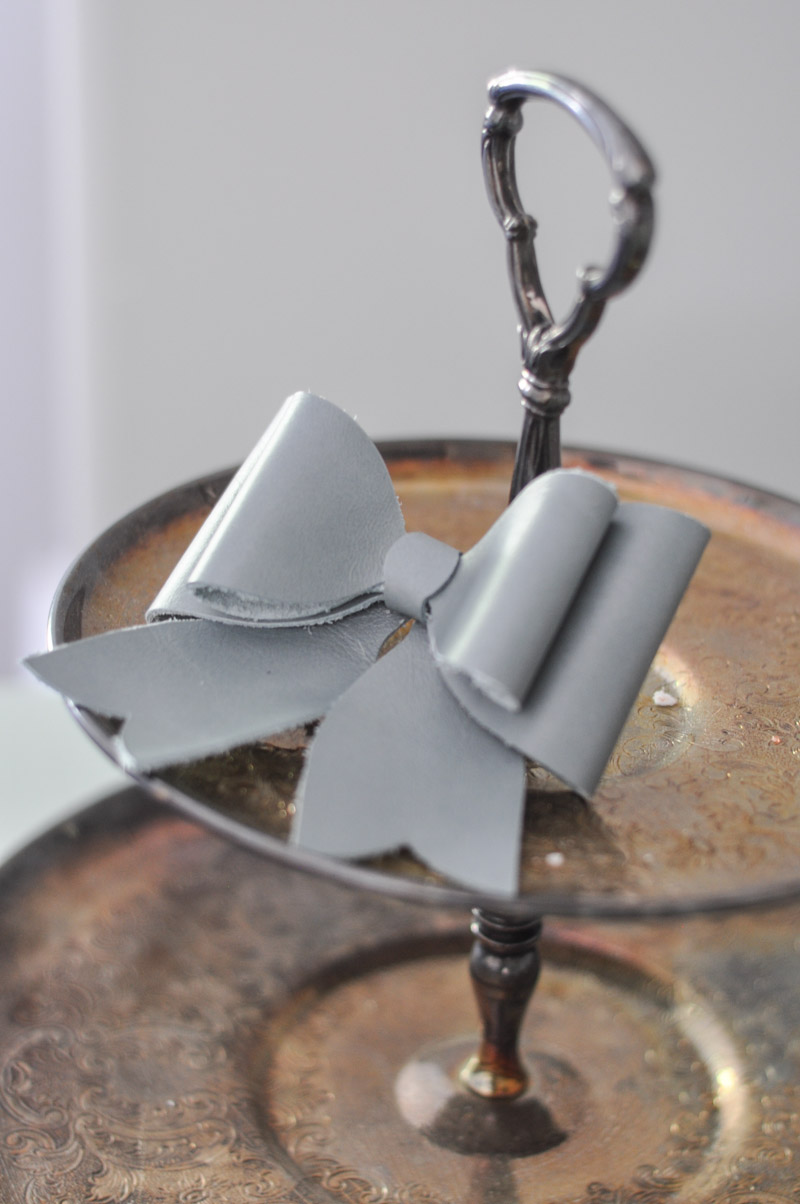 But before we ran into the street to play, we also created this lovely bow barrette.
I will admit, I'm a sucker for a beautiful bow. This French Bow Bigz die promised a big and beautiful one – and it did not disappoint.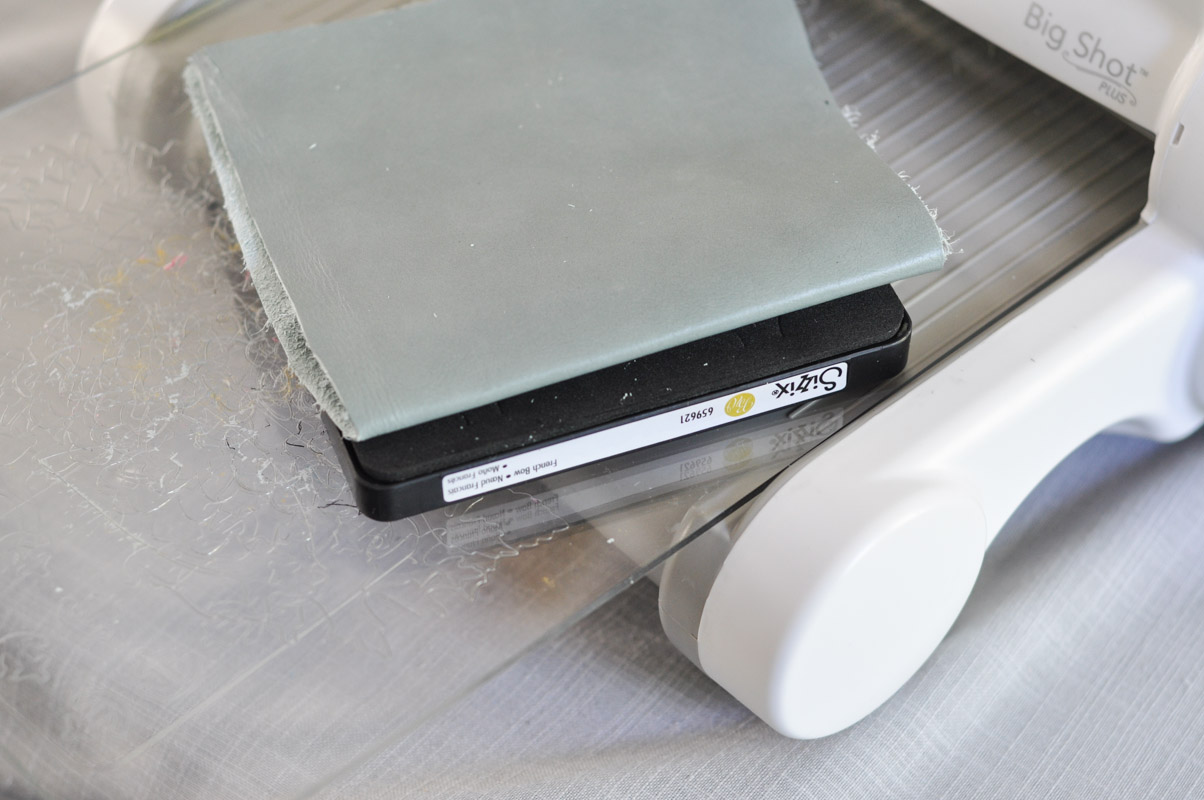 It started with folded leather, and the careful placement onto the die.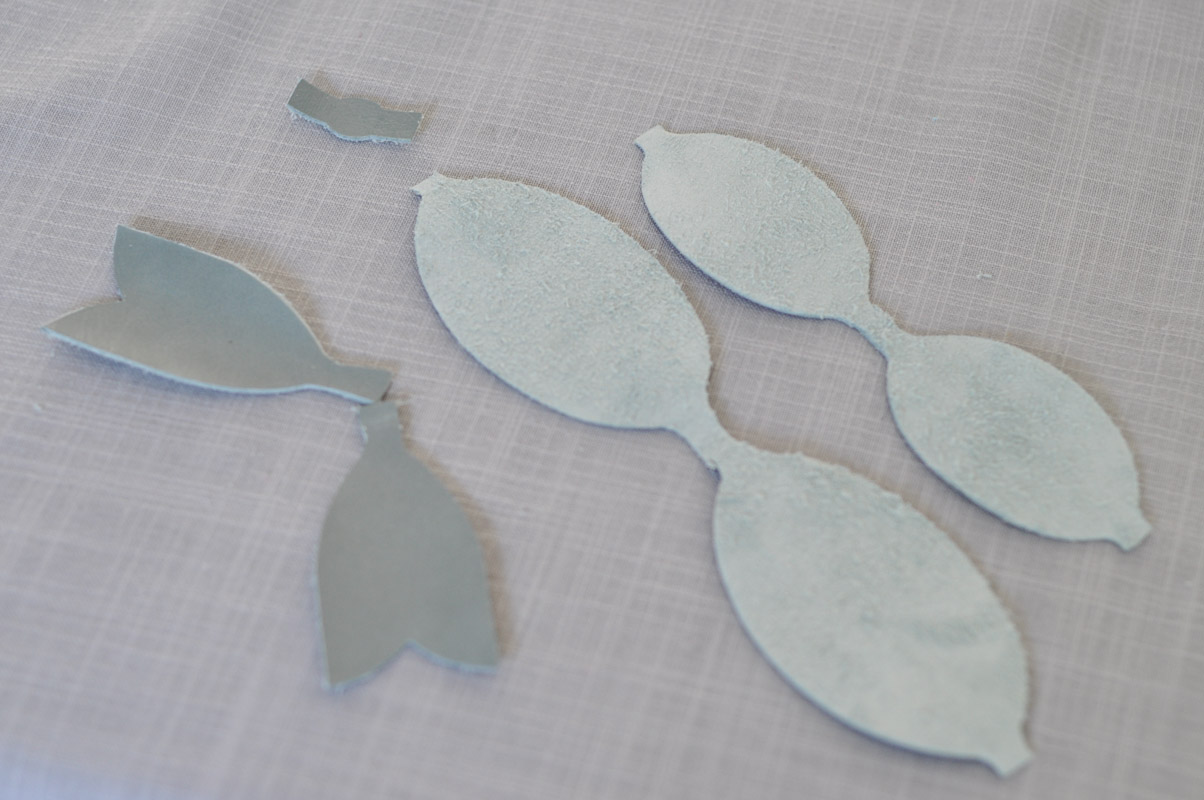 It doesn't look like much, but these pieces will quickly become a show-stopper.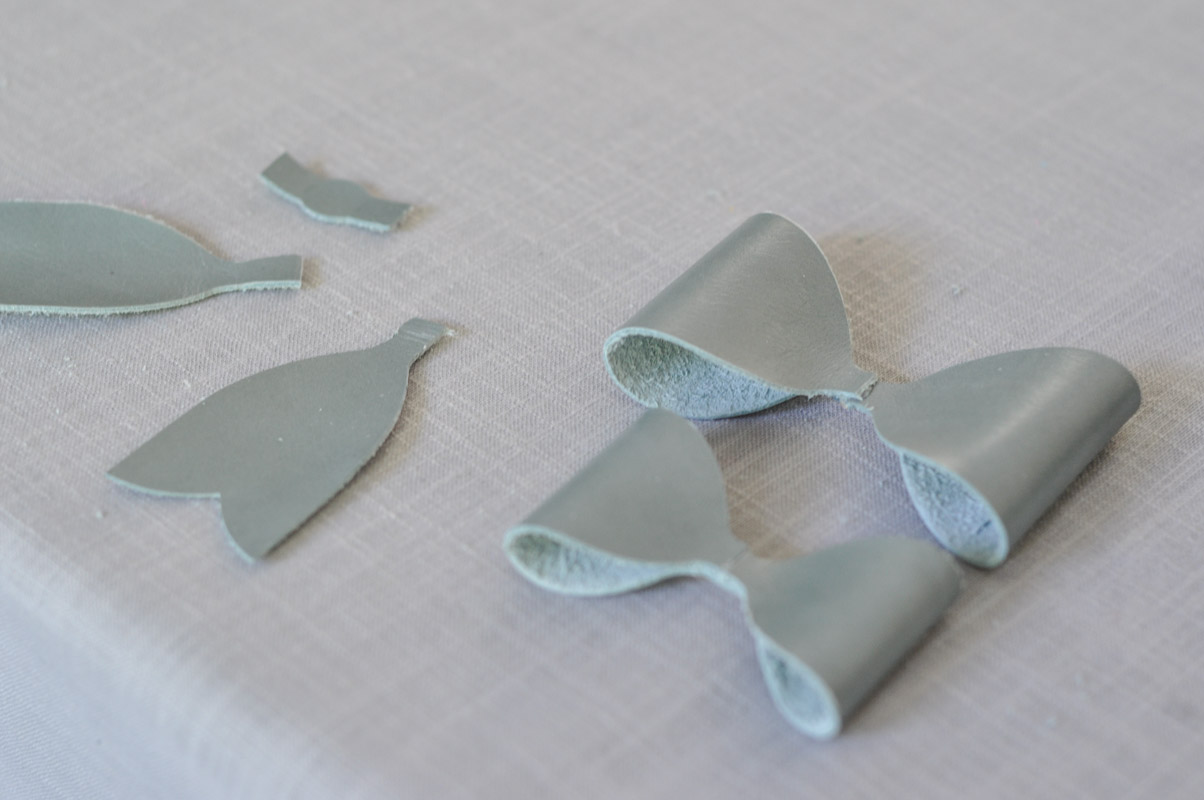 I used hot glue to secure the ends of the bow to each center.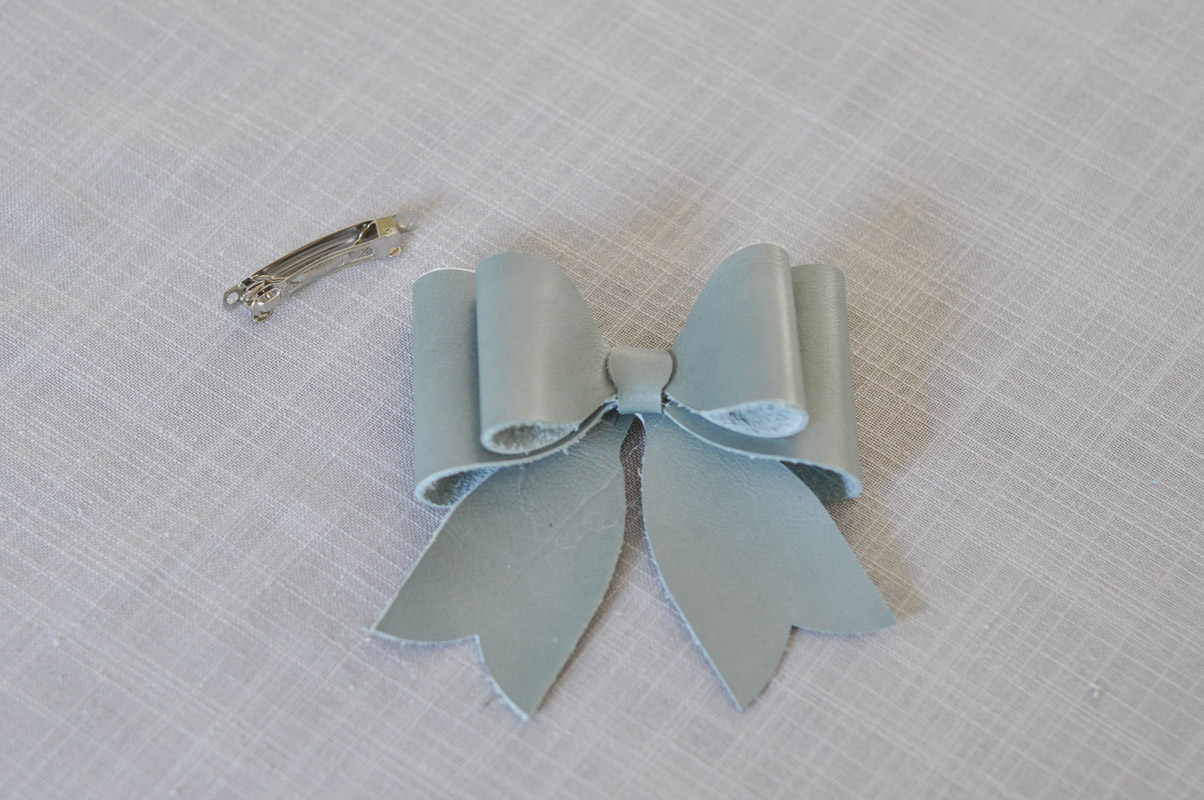 Careful layering, and a piece of leather wrapped around the bow's center finishes it off.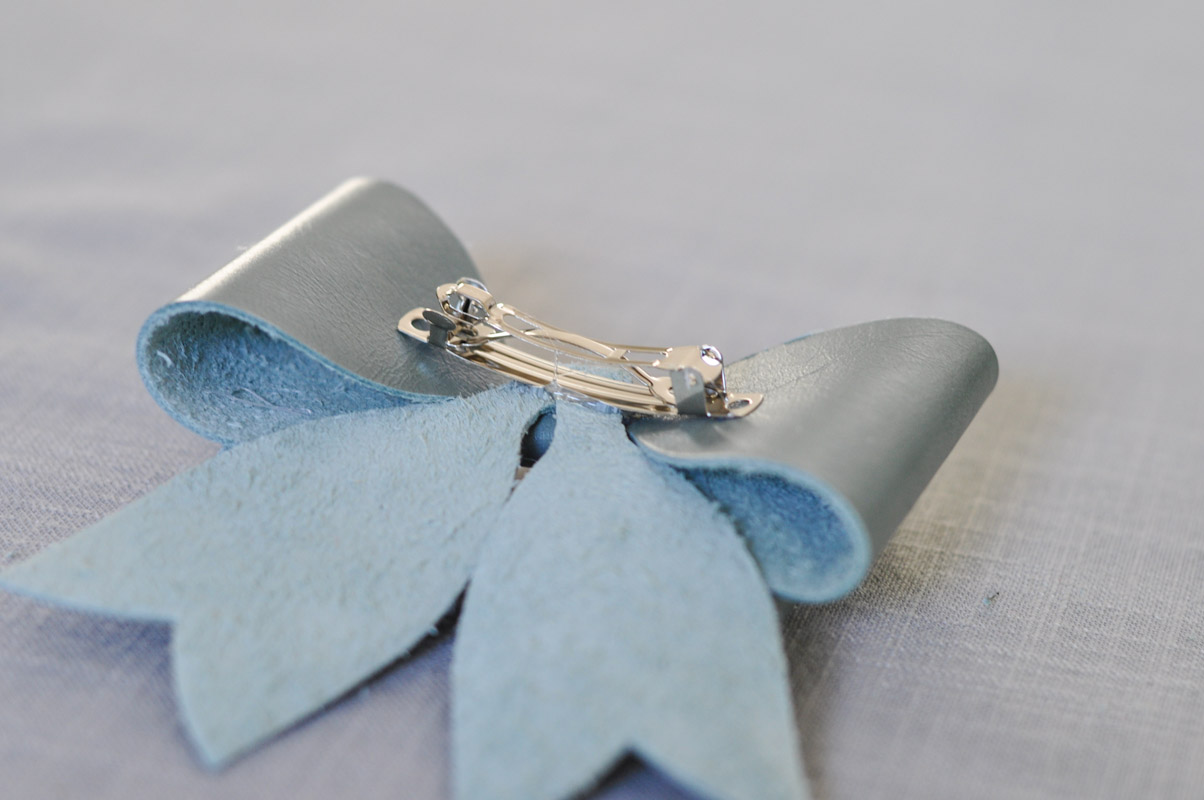 Instead of an alligator clip, I used a traditional barrette to finish off this accessory.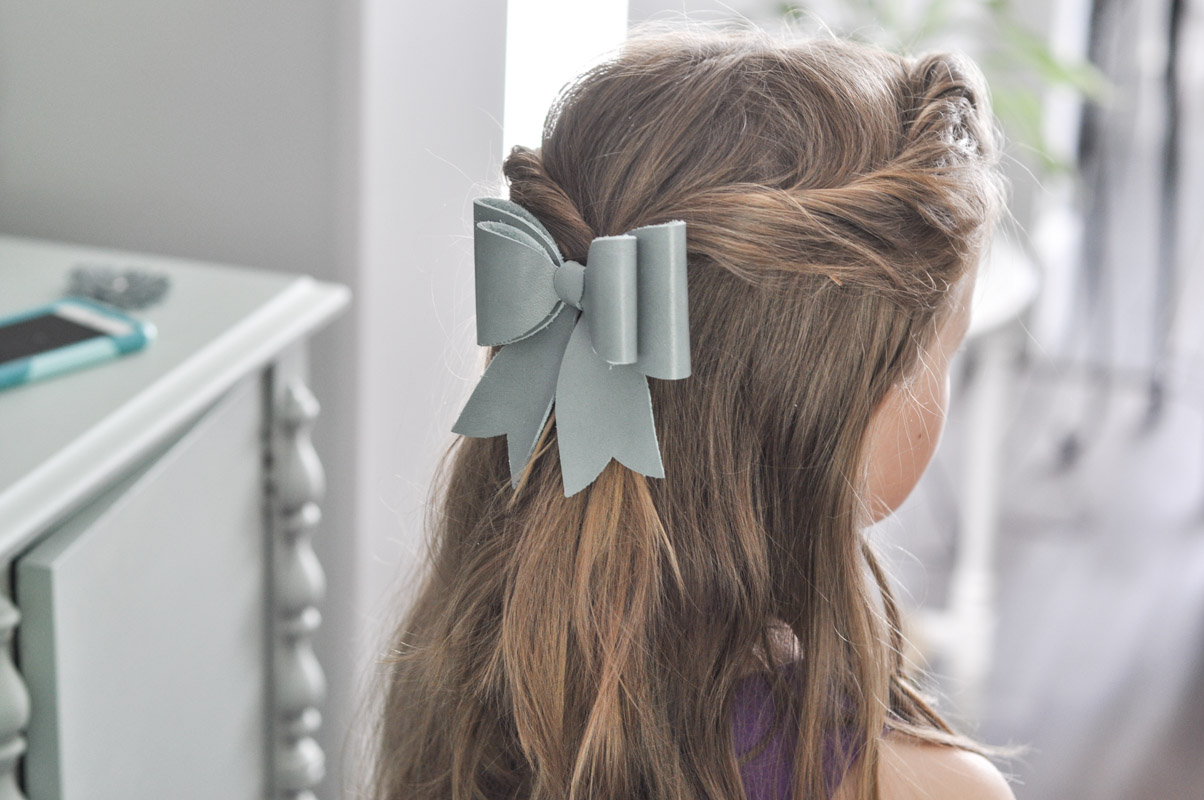 As my girlfriend said, "It reminds me of Anne of Green Gables."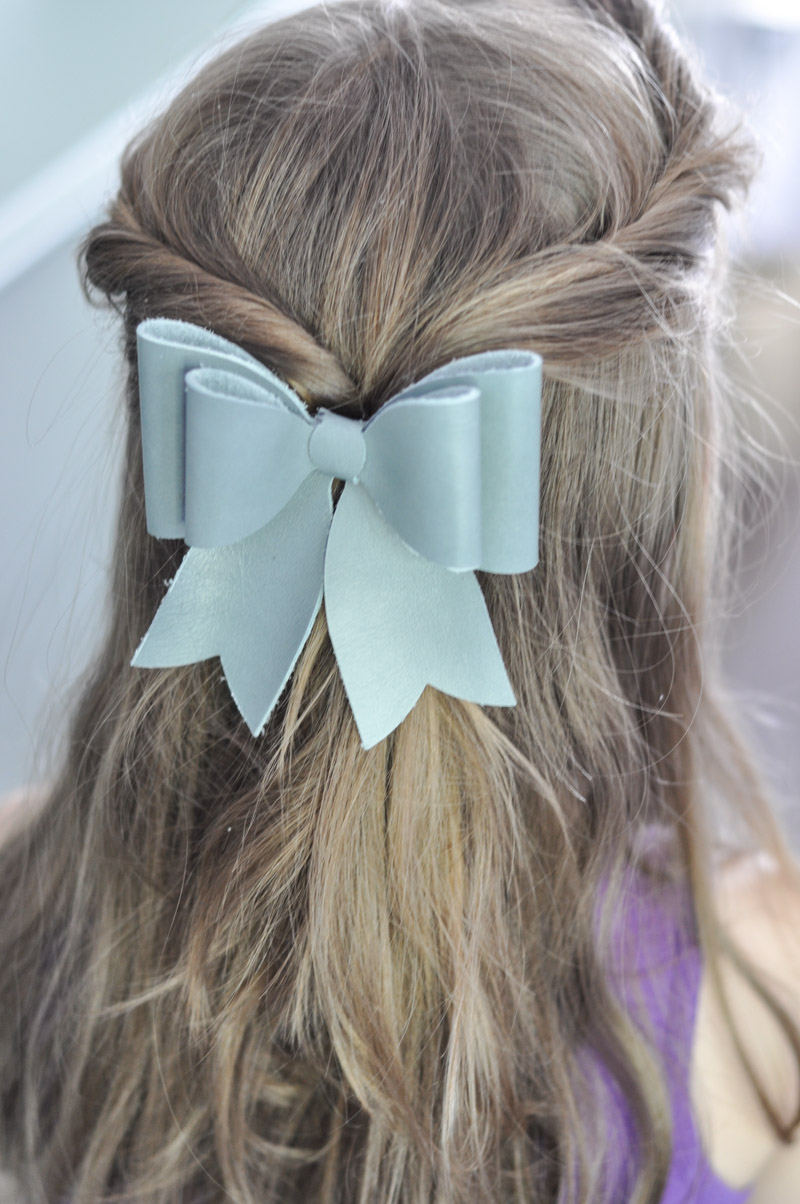 This bow polishes off a moderately-okay hairstyle done by a not-hair-savvy mother. I love the impact that it brings to the hairstyle, not to mention the classic styling.
It's amazing what a few pieces of leather can become.
I was very grateful to receive pieces of leather from The Leather Hide Store to play with. The girls – Lila especially – were thrilled with their hair accessories, and have been begging to make more. I feel like many more leather pieces are in our future!