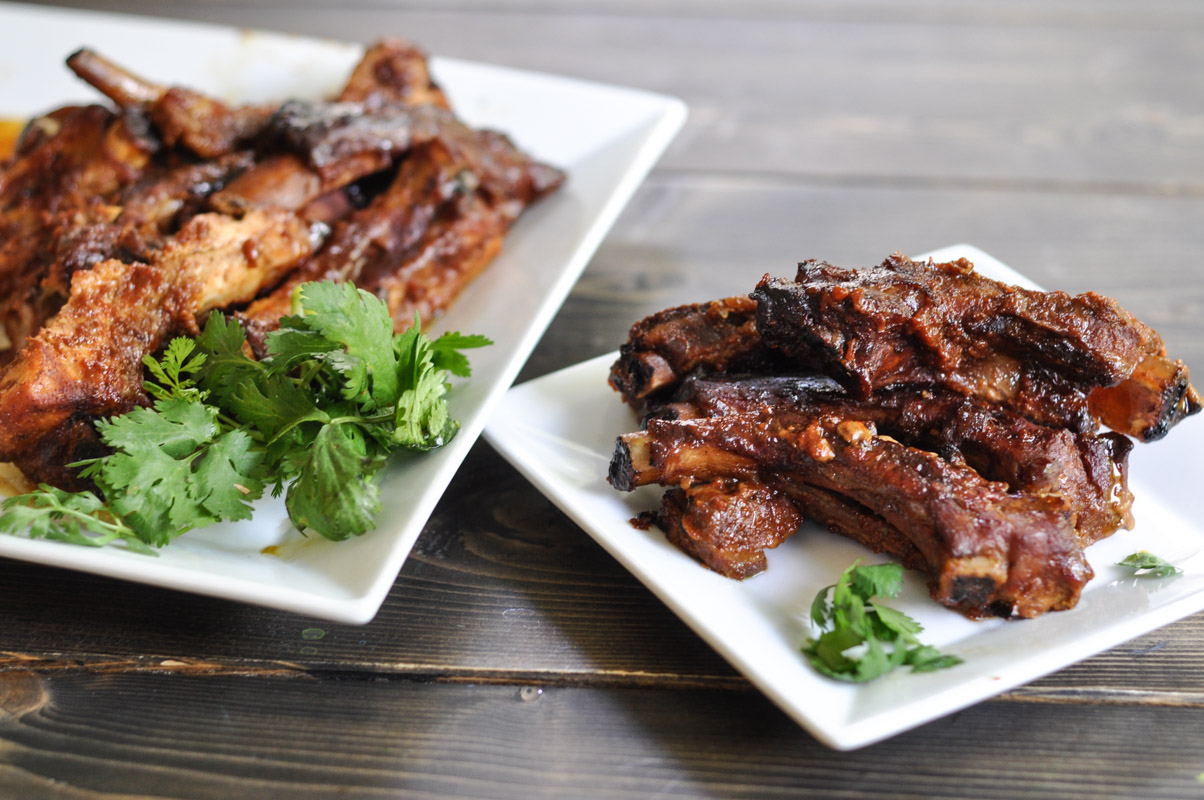 We're continuing Slow Cooker week with hearty meat recipes today. Jo-Anna of A Pretty Life in the Suburbs and I are sharing some of our favourite crock pot recipes throughout the week, as Back-To-School time typically means Back-To-What-On-Earth-Am-I-Going-To-Make-For-Dinner? time.
Today's recipe is one that is ridiculously simple and results in a fall-off-the-bone rib dinner. You can throw this meal in the pot, turn the dial on low and then head on your merry way.
And if you're pressed for time, I'll tell you how to cheat on this recipe so that it's about five minutes of prep!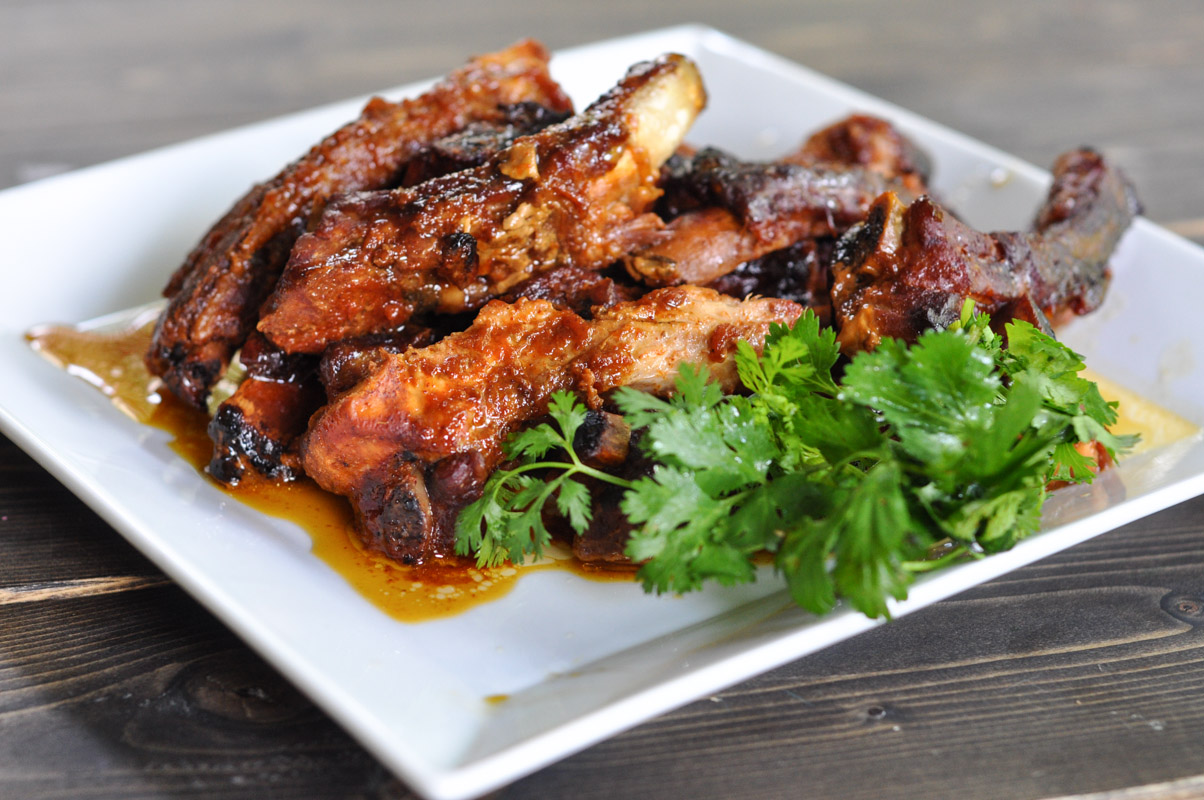 Mr. Suburble loves ribs. I've been making slow cooker ribs with various sauces for years now. This sauce is one that is sweet and tangy, and is a cinch to throw together.
But if you don't have time to make the sauce, here's the cheat: use your favourite store-bought barbeque sauce. Drizzle it over your prepared ribs and toss to coat, then set it on low. You don't need any extra liquid, as ribs are already pretty fatty and create their own juices, but this is a great way to get a meal in the crock pot before you head out the door.
However, if you want to avoid the store-bought sauce, this is the one I like:
Maple Glazed Slow Cooker Ribs
Ingredients
1 or 2 racks of pork back ribs, with membrane removed and sliced into individual ribs
1 cup ketchup
3 tbsp soya sauce
3 tbsp maple syrup
1 tbsp honey OR brown sugar
2 tbsp chili powder
1 tsp garlic powder
1 tsp cumin
1 pinch salt and pepper
Instructions
Place the ribs into the slow cooker insert
In a separate bowl, combine all of the ingredients and taste (add more chili powder or maple syrup to taste)
Cover ribs with sauce and toss to coat
Turn slow cooker to low and cook for 6-8 hours.
If you like saucy ribs, keep some sauce aside and coat ribs before serving
https://www.suburble.com/2015/09/maple-glazed-slow-cooker-ribs.html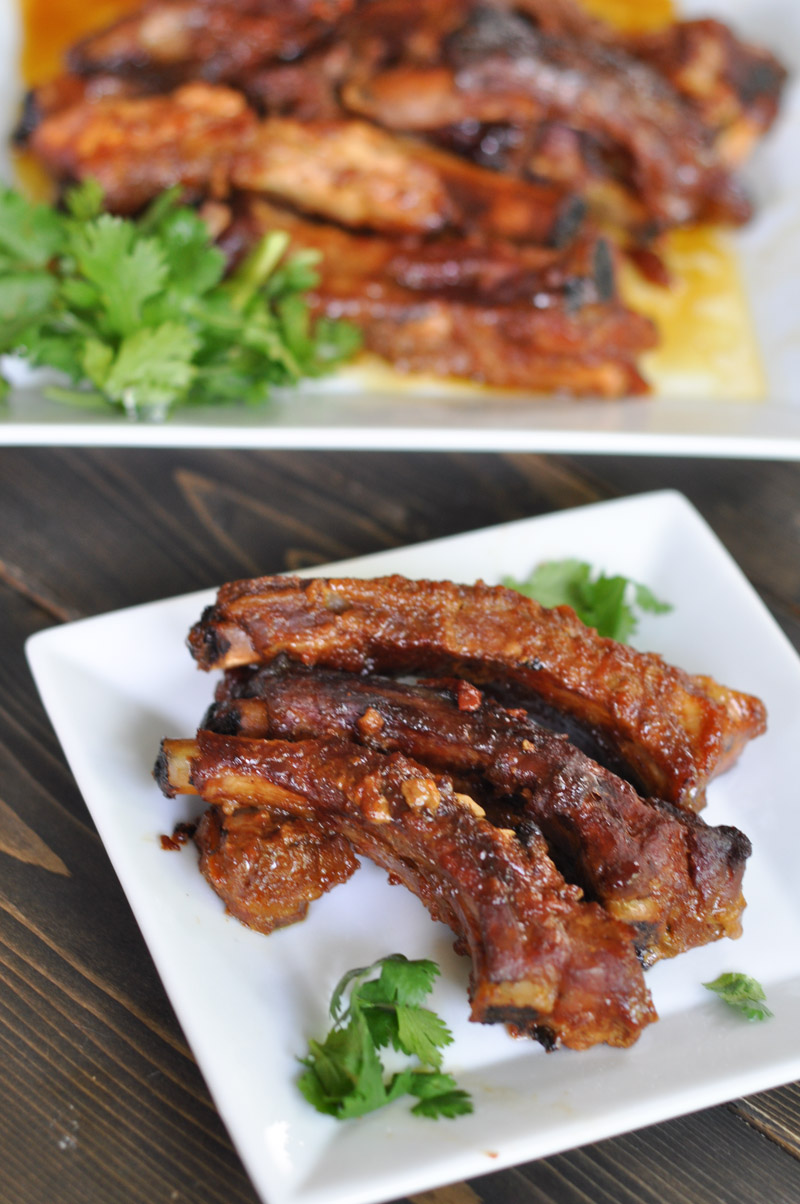 Set it and forget it.
And if you want to make it feel fancy, chunk a bit of cilantro on it for garnish. It makes Mr. Suburble roll his eyes, but I like it.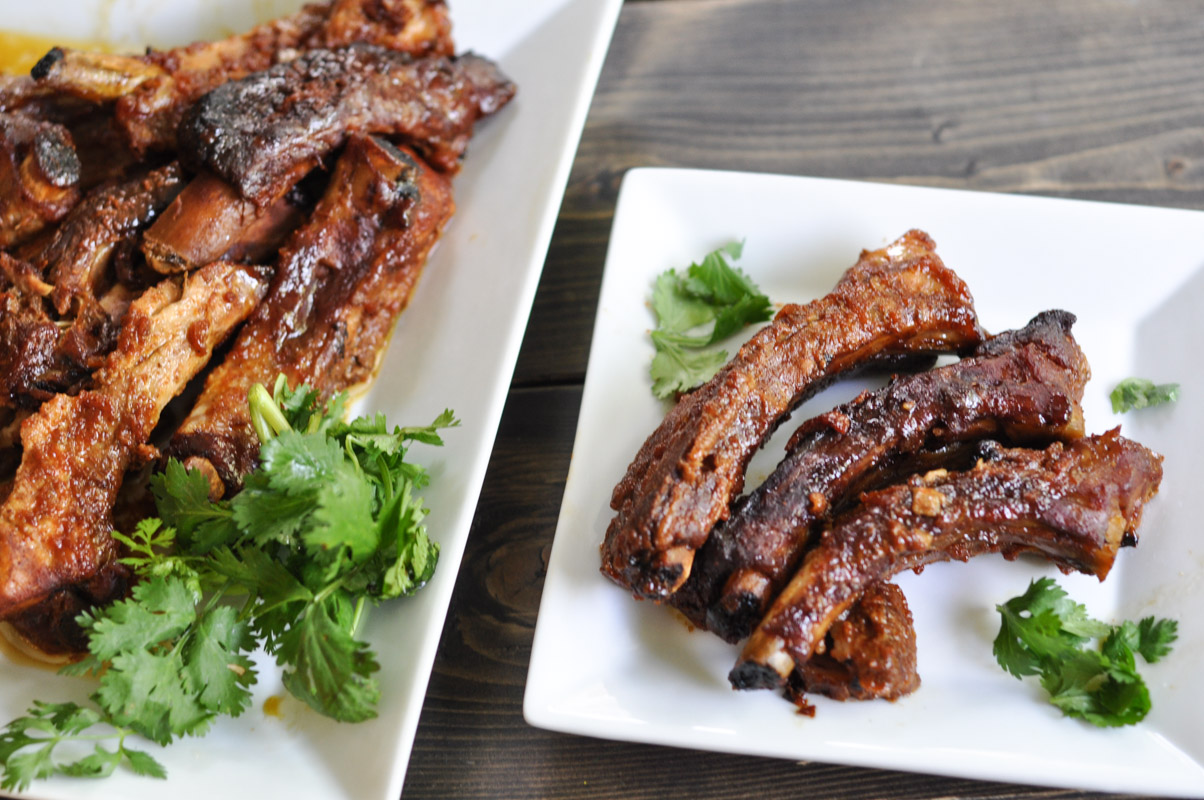 And once you've had these on a Wednesday night, you'll want to make Jo-Anna's sloppy joes for the Thursday night after!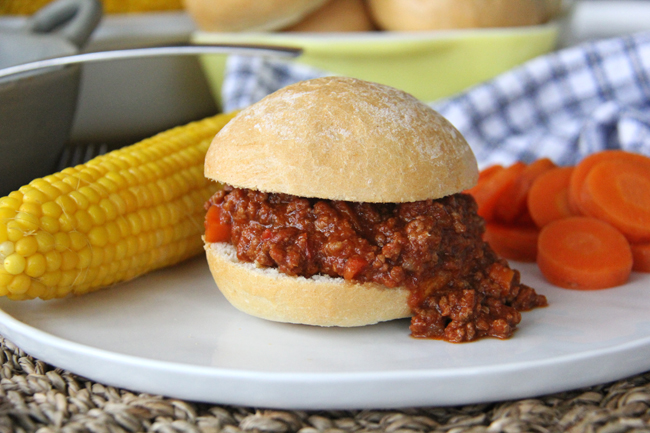 Get her recipe for these delicious sandwiches here!
Come back on Friday for even more crock pot fabulousness, as we'll be sharing our last recipes of Slow Cooker week.
Missed Monday? Check out my Slow Cooker Spaghetti sauce here.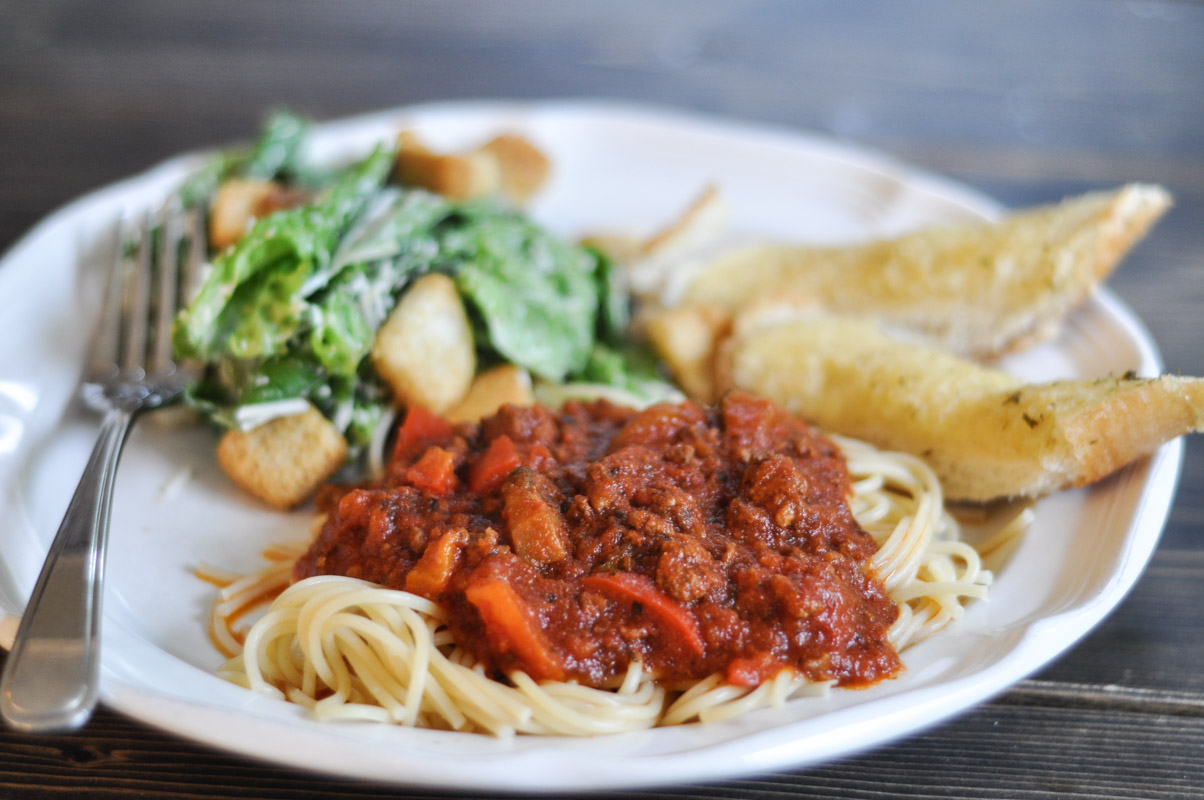 Get even more crockpot-ing inspiration! Follow my Slow Cooker Pinterest board for tasty and easy mealtime ideas:
Follow Tara @ Suburble's board Recipes for the Slow Cooker on Pinterest.