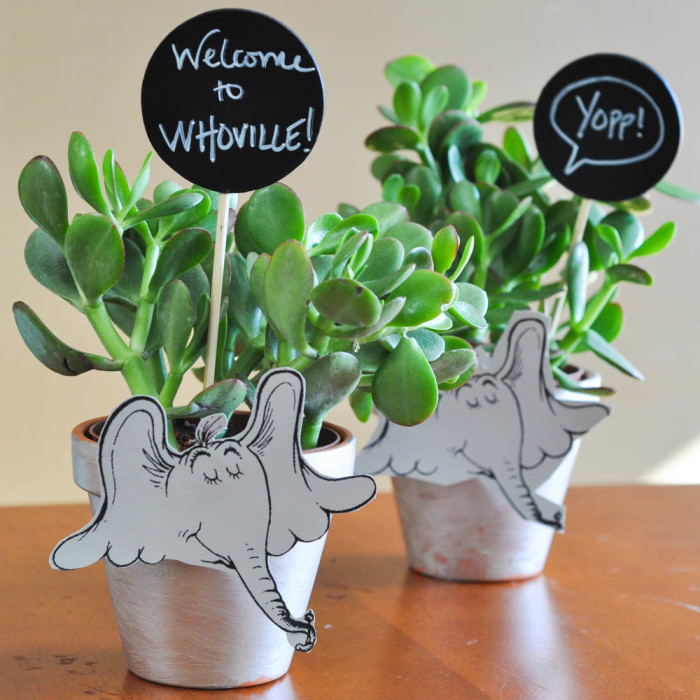 This week, two fabulous blogs, Country Chic Cottage and 30 Minute Crafts, are hosting a week-long Dr. Seuss Craft Lightning Series. I was thrilled to be able to participate along with the group of talented bloggers creating Dr. Seuss-inspired projects.
And why the title, "Craft Lightning!?!? Because the craft has to be completed in 15 minutes (excluding drying time – this is how I managed to sneak these little flower pots into this super-fast category)! Trust me, it's less time than you think!
The girls and I decided to use Horton Hears A Who as our inspiration. Horton is an elephant that picks a large clover, which just so happens to contain the entire village of Whoville on it.
He is a character of determination and courage. And he also makes a fabulous flower pot.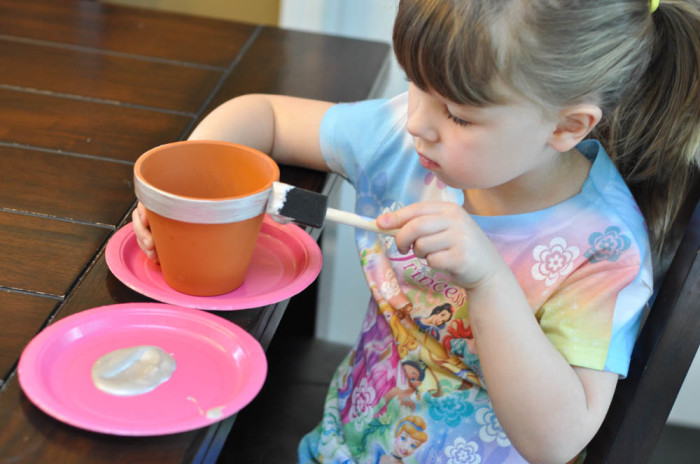 We started with two terra cotta pots. The girls got to painting them with Martha Stewart's metallic silver acrylic paint.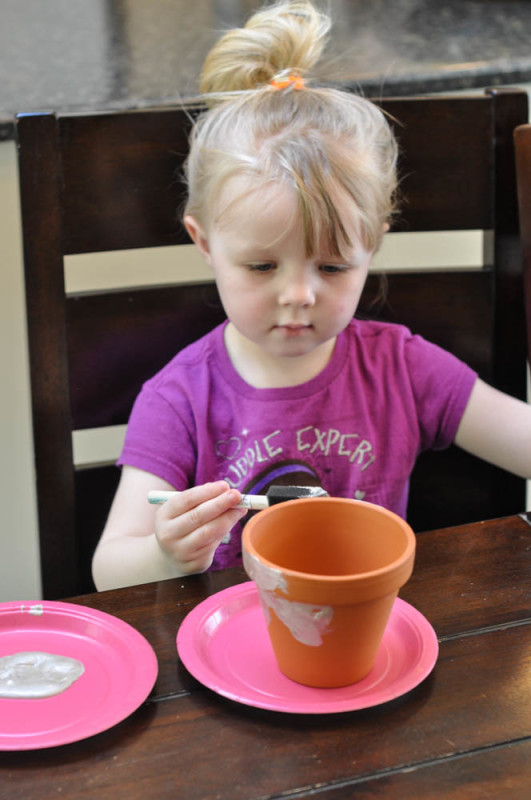 It's a task that can't really be screwed up.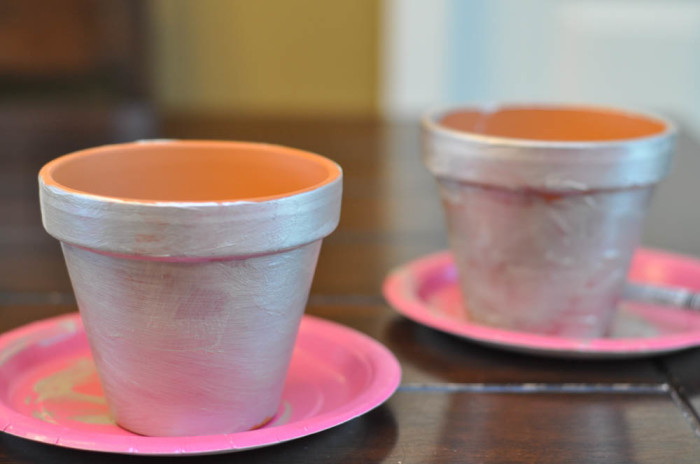 If the paint is smooth, then you get a nice shine to it. If it's clumpy and bumpy, well then… isn't that how elephants' skin is most of the time?
Glass half-full. That's how you get the most out of crafting with your offspring.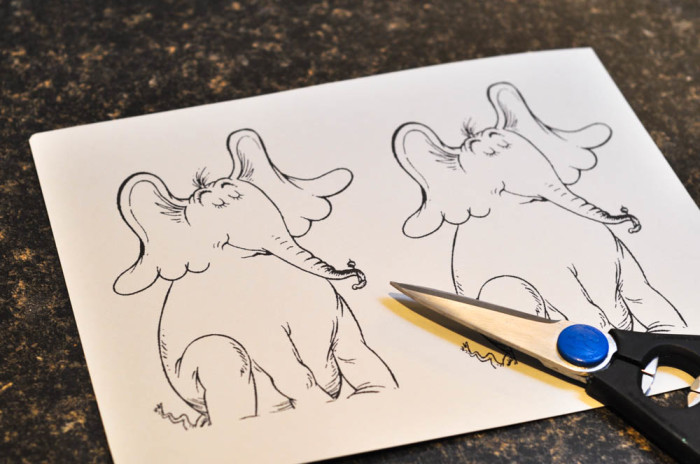 While the painters got down to painting, I printed out two pictures of Horton onto grey cardstock.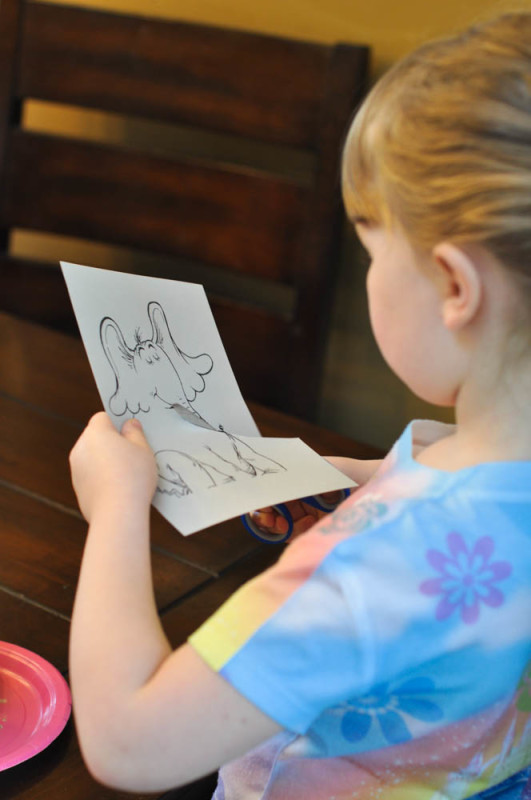 We didn't cut out the whole of Horton, but just his head. And be sure to keep that little clover in his trunk. That's Whoville!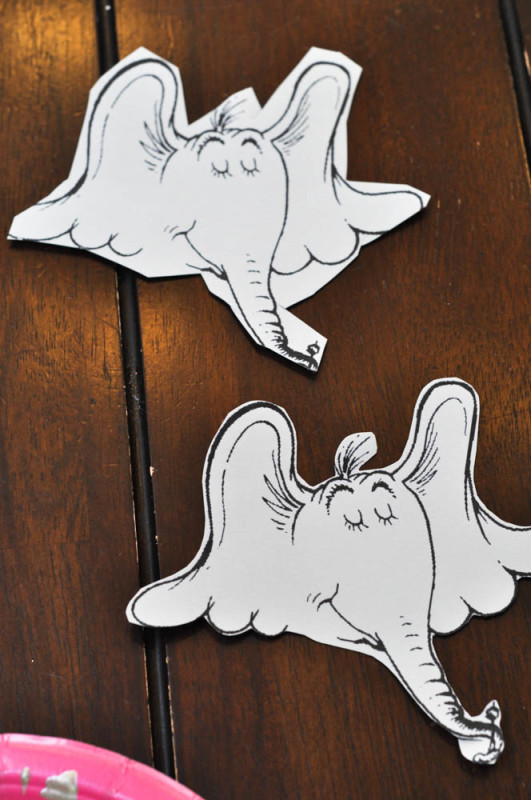 Five year old hands can handle this task. Lila was thrilled to be such an instrumental part of this craft.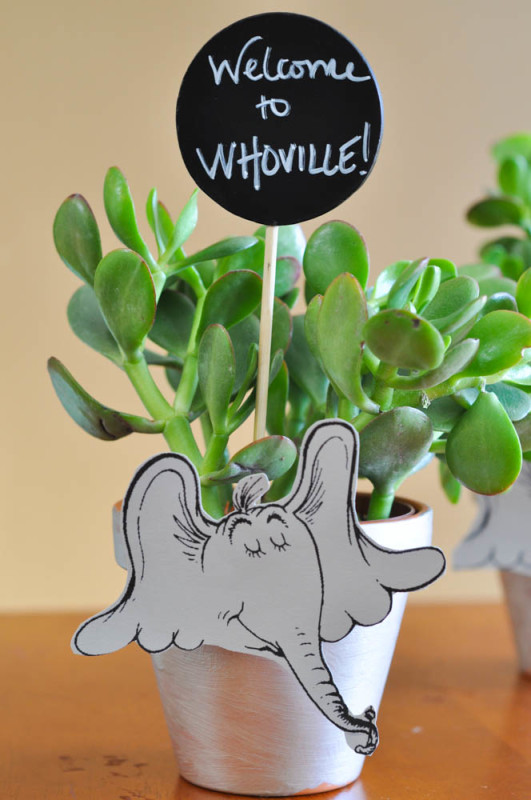 A couple of glue dots adhered Horton to his body. And suddenly, the pot was no longer just a pot – it was an elephant!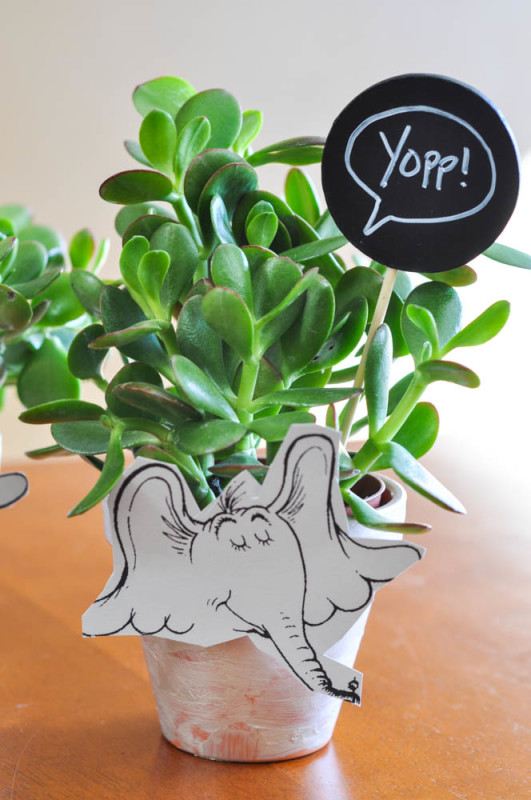 I put a couple of chalkboard plaques (about $1.50 at Michaels, already finished and ready to go) into the jade plants that sat inside of Horton. I took inspiration from the story to animate the plants with a few sayings.
"Yopp!" is the sound that is finally – FINALLY – heard from Whoville by the other animals.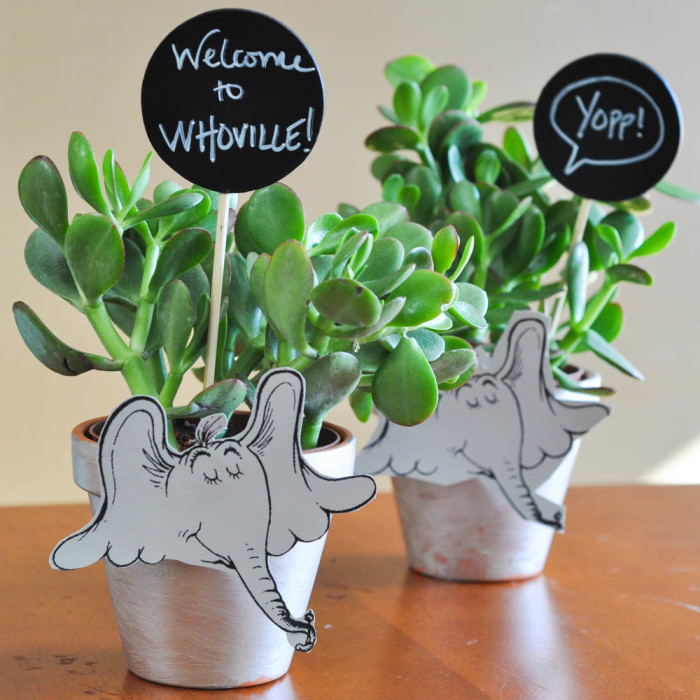 The girls were thrilled with their Horton pots.
These silver fellas now sit quite comfortably on our kitchen windowsill, looking serene and happy with themselves.
Do you fancy adding a bit of character to your flower pots? How about a gentle little elephant protecting his friends?!?!
I know. It's adorable. You should make one.
And then tell me all about it!