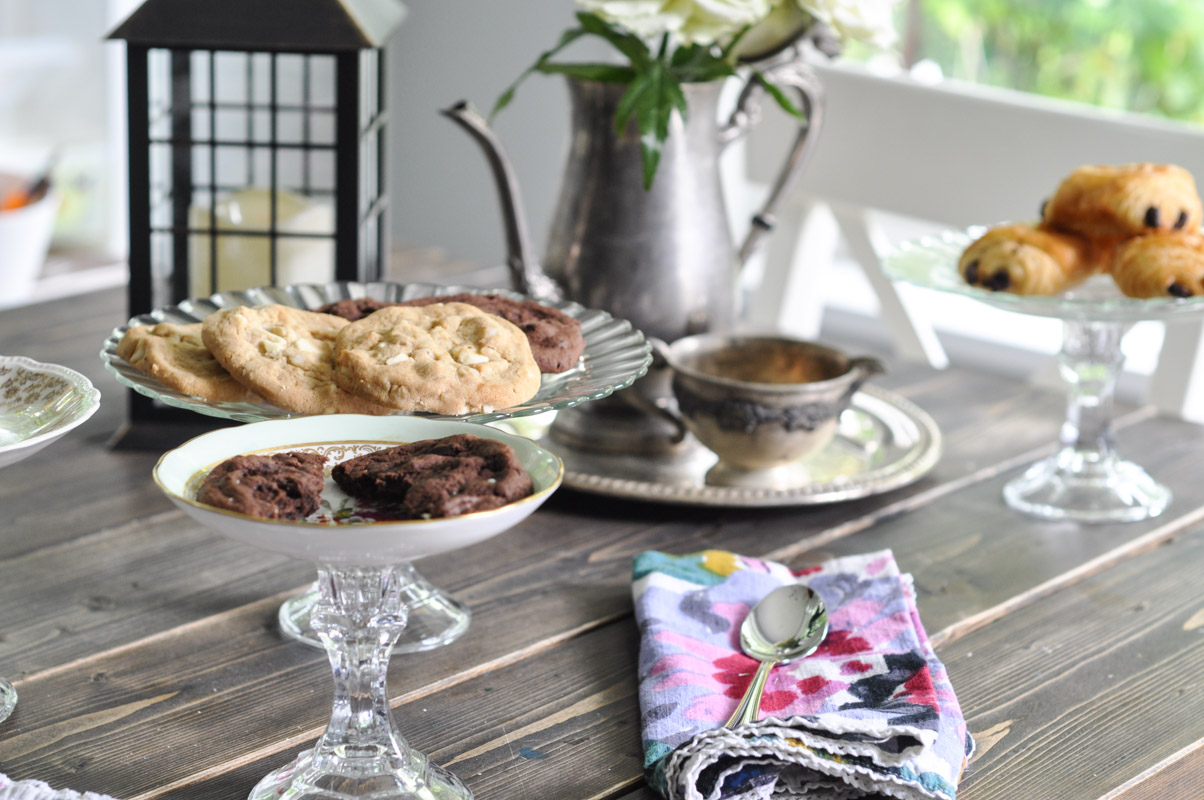 Once upon a decade ago, I got engaged. Mr. Suburble nervously got down on one knee and slipped a ring on my finger. We laughed and cried and drank champagne and fell asleep dreaming of our future.
The next day, I woke up, put my sneakers and my game-face on, and started planning my wedding. If a dinner party was my road race, then the wedding was my Iron Man. I was a force.
I do have a few eye-rolls that I would make at Old Tara, but I can't change the past. I was an intense customer back then, and I wanted things to be beautiful and Martha Stewart-esque. There wasn't Pinterest back then to tell me how to do things quickly and easily. I had magazines, a Wedding Binder (yep, that was its name… I bought it at the book store) and my "vision".
My vision included green apples atop of cake plates. That was my centrepiece. And so I drove to FIVE DIFFERENT TOWNS to buy cake plates from the local big box decor store.
Yep. That's me. Driving for an hour to buy two $15 cake plates.
If I had known that a tube of glue, some candlesticks and vintage plates could have done the job, then my life would have been much easier. And I would have gotten fixated on something else…. like the signature drink, or something.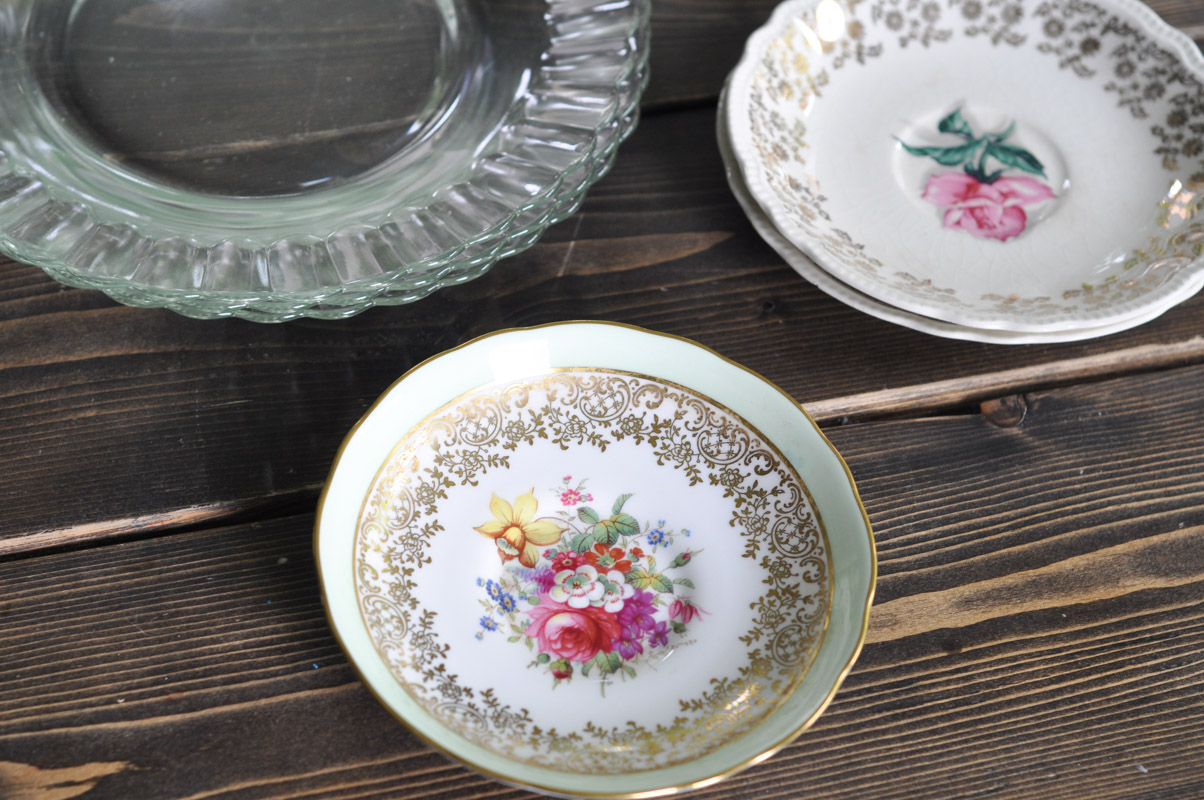 These plates were found on the shelves of my local thrift shop. Fancy-pants plates are relatively inexpensive at garage sales and used shops, so keep your eye out when you're going thrift shopping.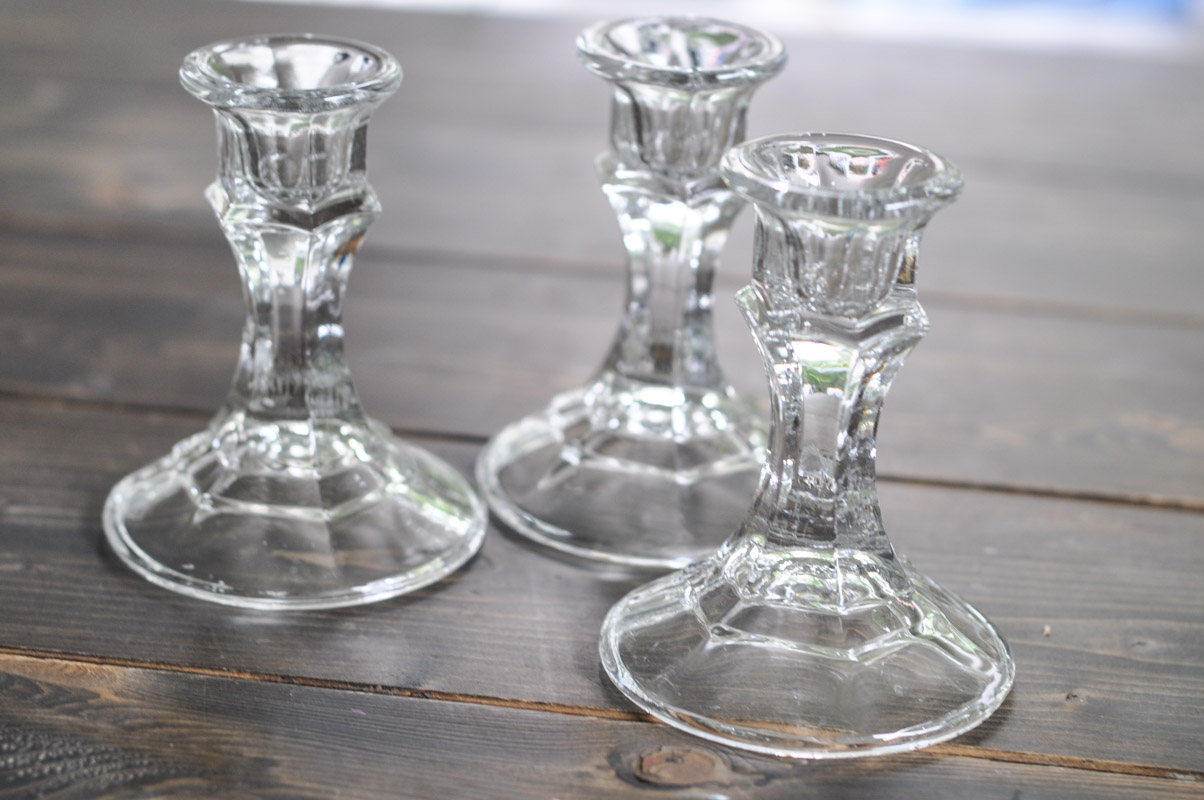 I found these Darice candlesticks for a song. They were the perfect bases for my cakeplates.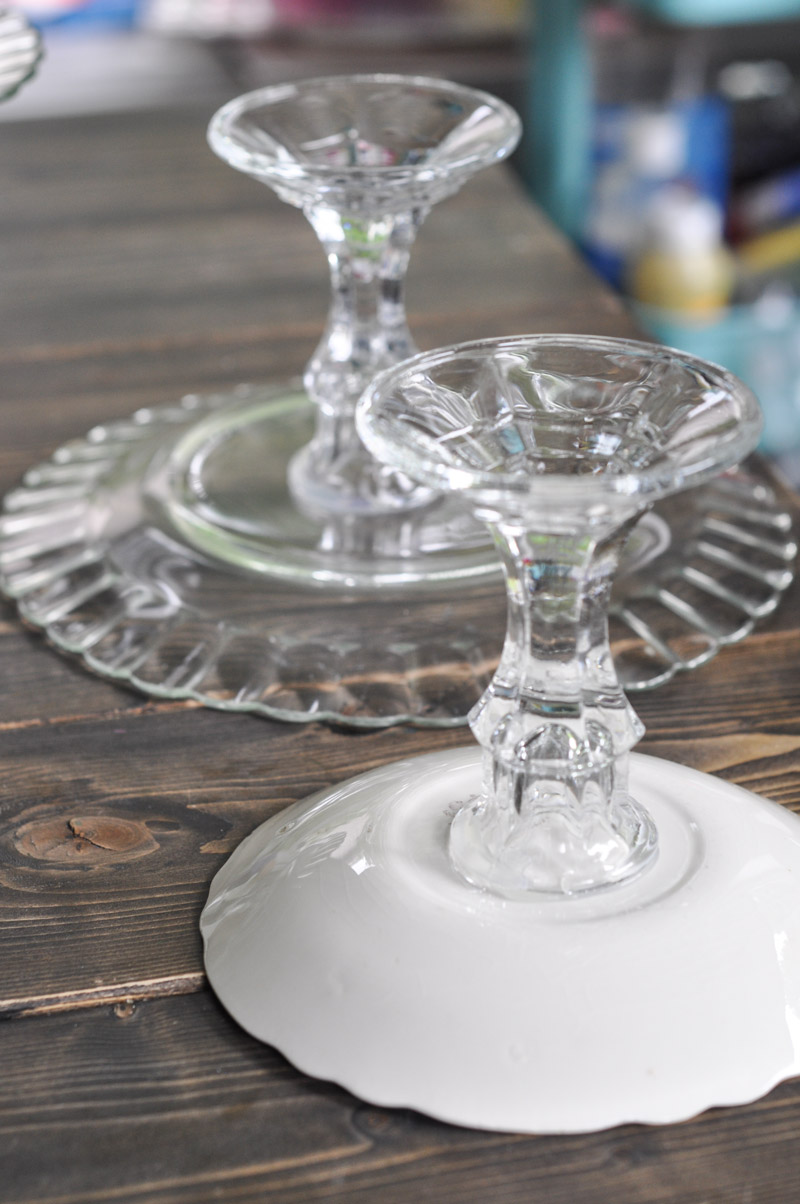 I used E6000 – this crazy-strong glue – to secure the plate to the candle stick. I left the candlestick atop the plate, so that gravity could do its thing, for a few hours.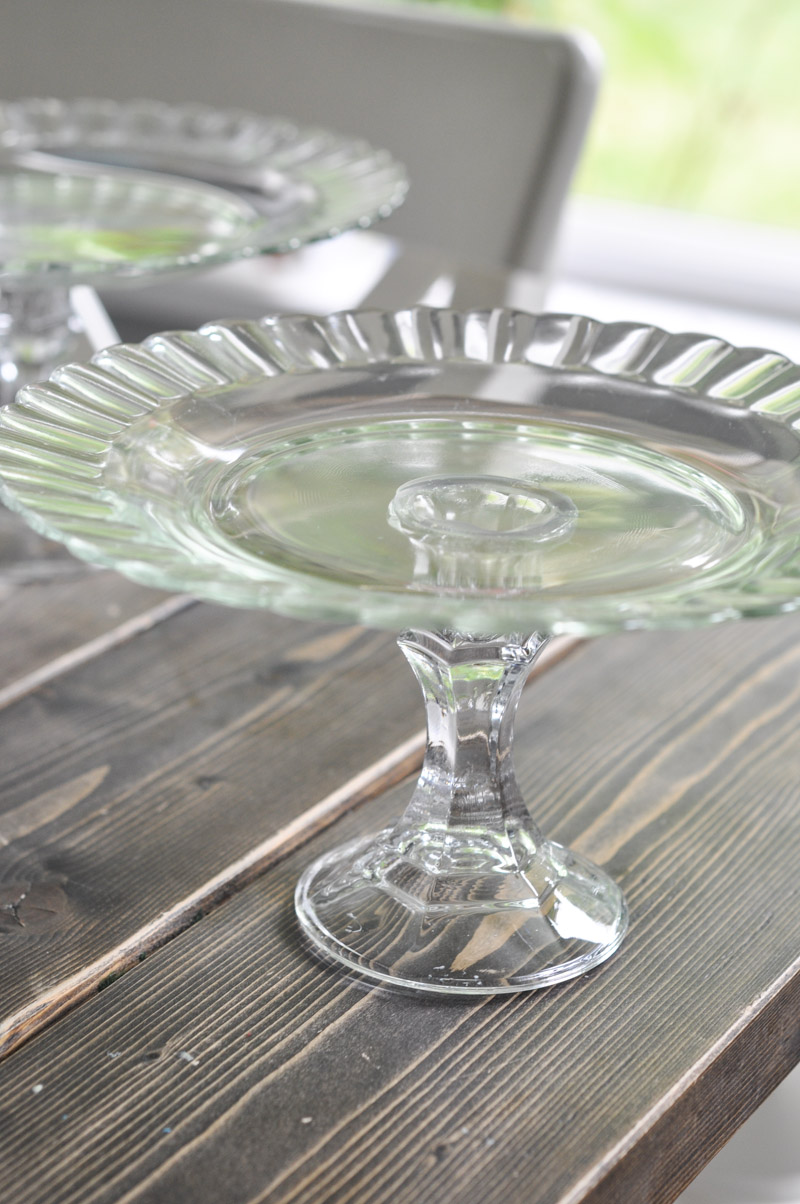 And voila! A cake plate. For about $3!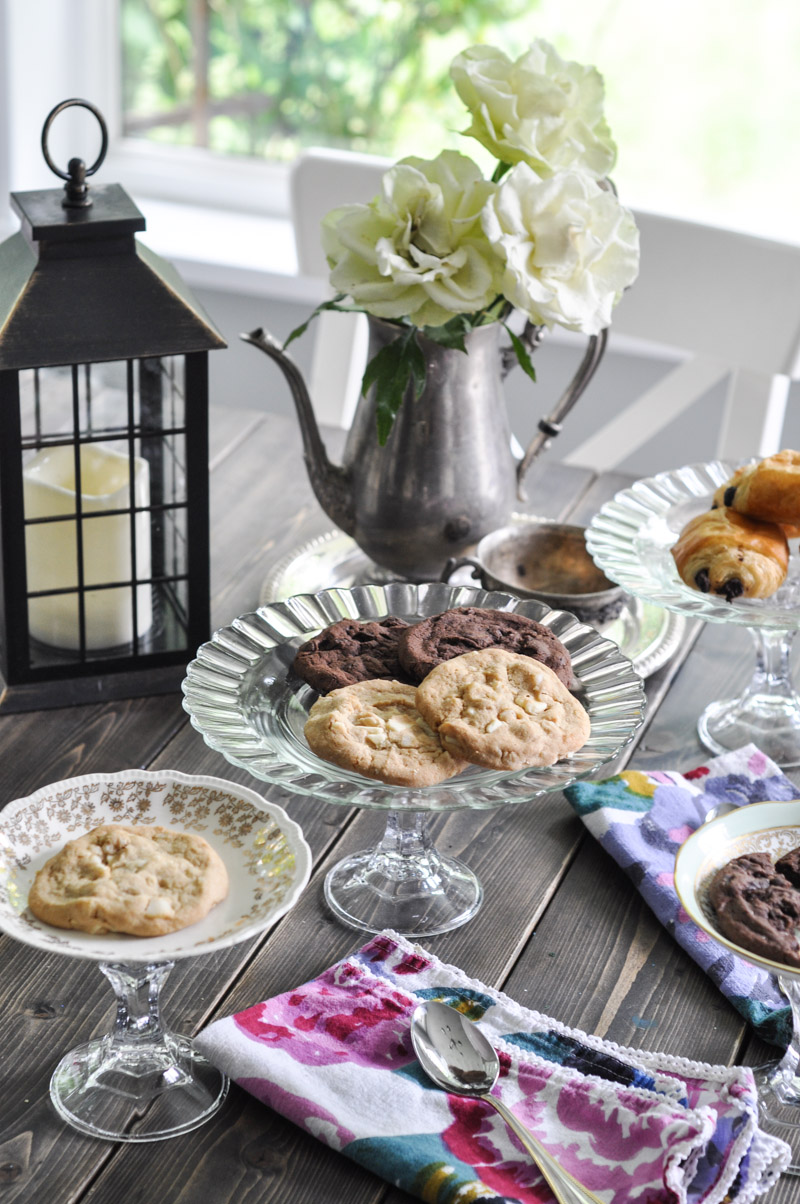 Cake stands of different sizes can be used to make a tea party that much fancier.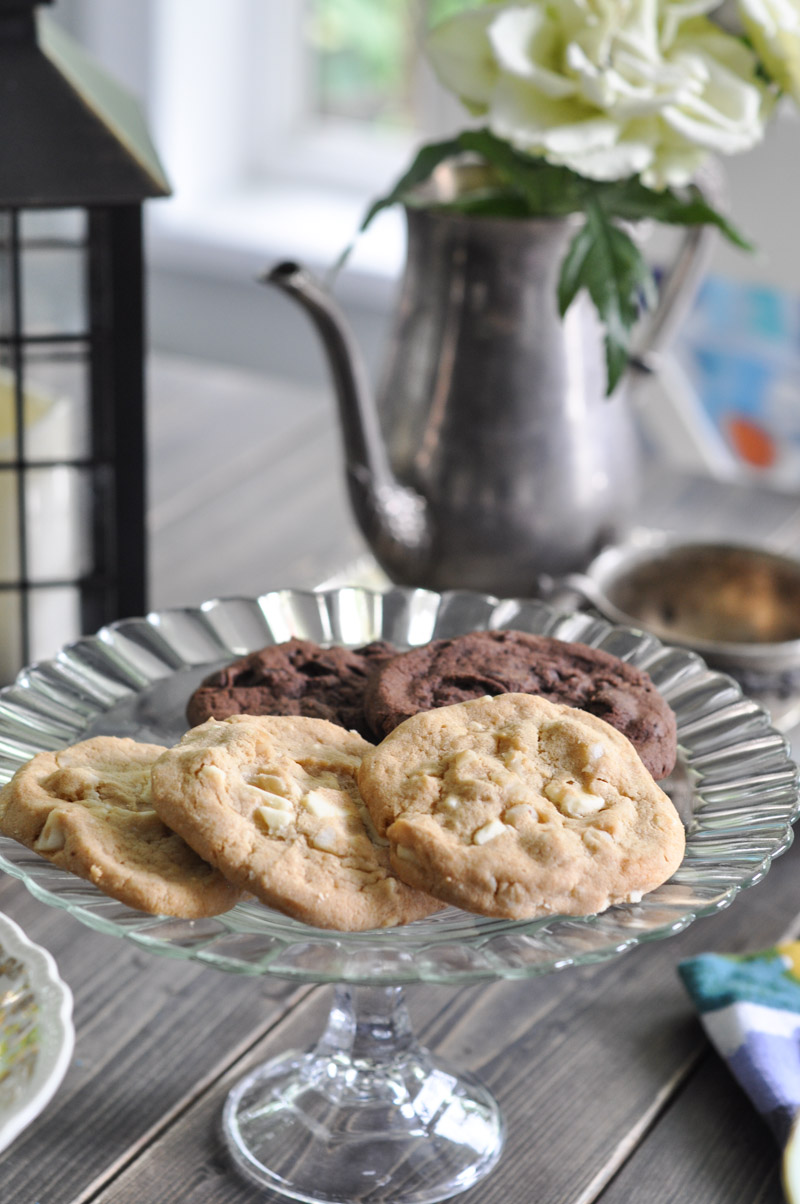 Or if you were insistent on having one at every single table at your wedding… this may be a less labour-intensive way of gathering your supplies.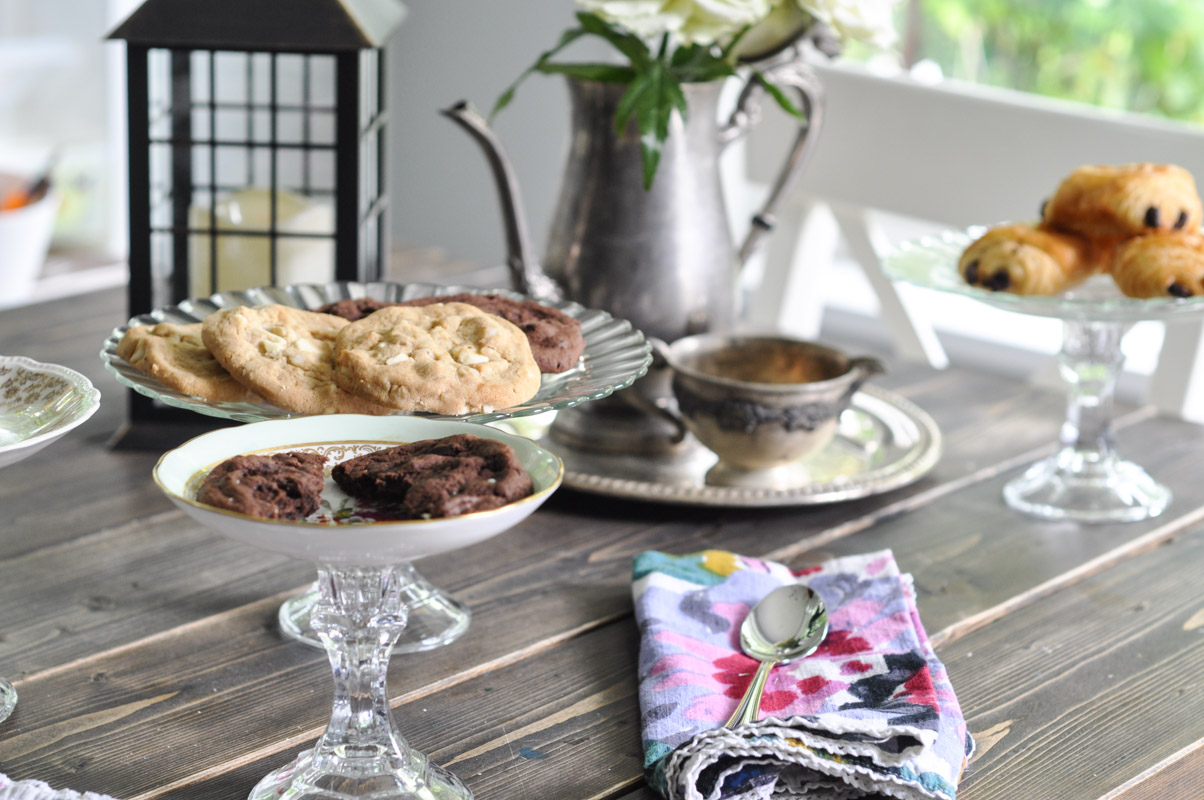 This is one of the easiest – and most "ah ha!" – projects I've tackled this year. If only I could get in my Delorean and tell Tara of Ten Years Ago about this discovery.
I blame the lack of Pinterest for this one.