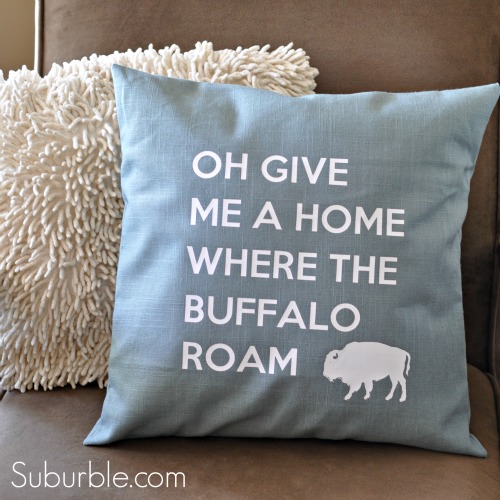 Every night, I sing a repertoire of songs to the girls during their bedtime routines. One of the songs in the lineup is "Home on the Range". The first time I sang the song to Lila, she sat up in bed and exclaimed, "Mommy! That song is beautiful!"
And I agreed. It's a song that reminds me of cowboys and ranches and beautiful rolling fields. It's also fairly hilarious that I love this song, as a) I'm Canadian (and this is the State song of Kansas), b) there is nary a buffalo or a range in our neighbourhood. But… we've eaten buffalo! Mr. Suburble spent the entire meal licking his lips in a strange fashion and saying, "I just think it TASTES like bison…"
No. It didn't. It tasted like beef, only leaner and probably healthier.
I decided to make a pillow with the opening lines of the song, because I love chatty pillows (and I also love animal silhouettes, in case you couldn't tell)!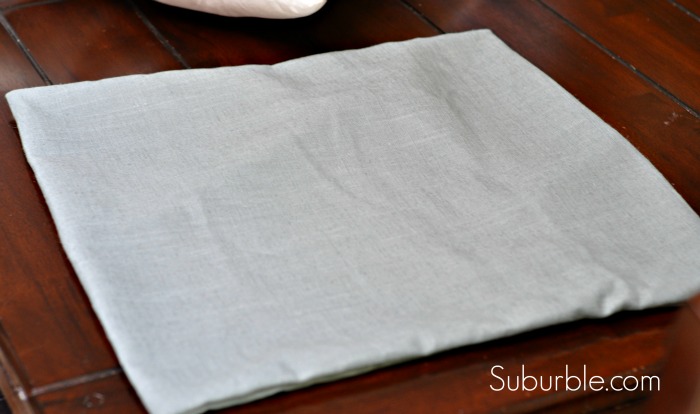 I started with a basic envelope pillow cover made from a blue fabric I picked up at Joann. The envelope pillow cover is a super simple way to make a removable pillow cover (sans zipper), and I won't even try to explain it here. Instead, I'll direct you to the super awesome Krista of The Happy Housie. She has a great tutorial here.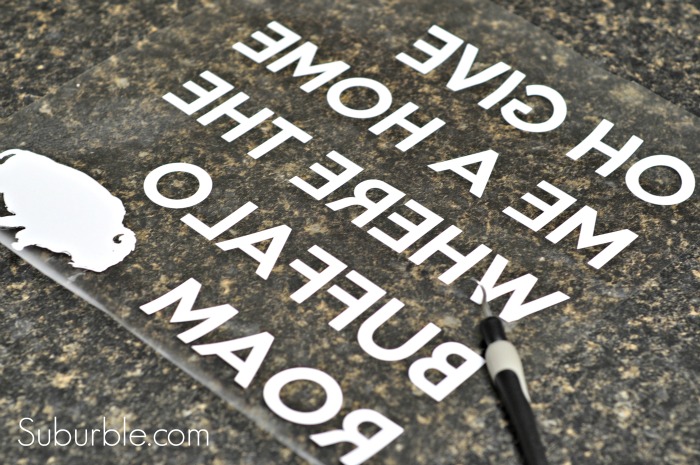 I designed the image and text on the Silhouette Studio software. If you're hankering to make yourself a Buffalo Pillow like mine, you can download the free cut file here! (And send me a picture if you make one – I'd love to see how it turns out!)
I weeded out all of the little bits of vinyl and then ironed it onto my waiting pillow case.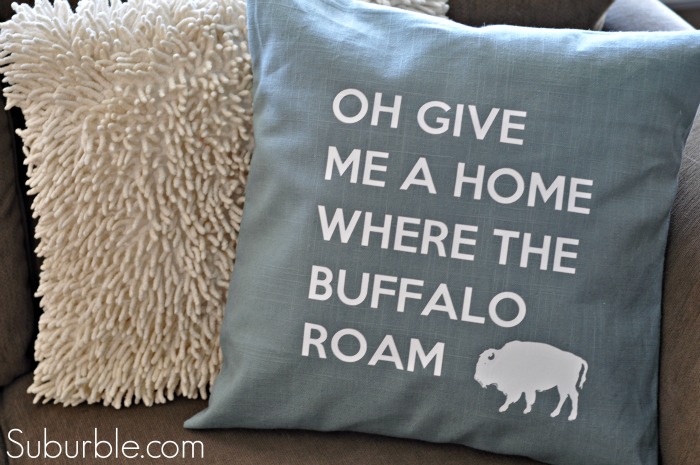 And voila! My fabulous little conversation-piece of a pillow was born! Don't you love him? What a fancy little beast!
It reminds me of so many wonderful things, including the drowsy faces of my little ones as they slip off into Slumberland.
(It also reminds me of hunky cowboys… which Mr. Suburble would be if he had a cowboy hat, or boots… or a horse… or cows… He may not have the accessories, but trust me – he's brimming with studly cowboy potential!)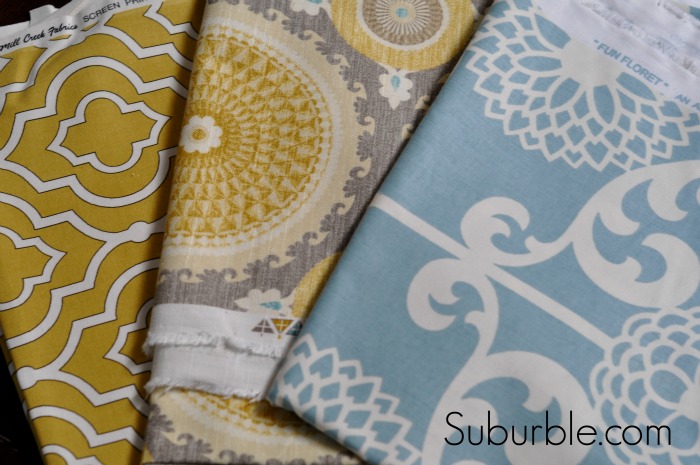 This pillow is only the first of many! Mama's got some fabrics waiting for her in the craft room. I just need to carve out a little bit of quality time with my sewing machine!
I'm participating in the Silhouette Challenge this month!
Check out some of the other amazing projects being featured this month!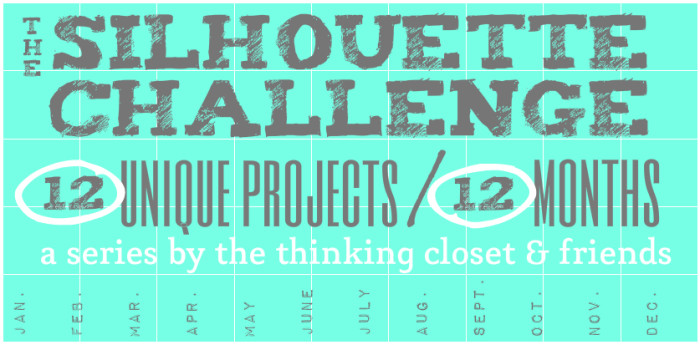 Using Silhouette Studio as a Graphics Programme by Get Silvered
Hymn Art by Unoriginal Mom
D.I.Y. Wedding Invitations by Create & Babble
Pow! Superhero Party Decorations by Lil Mrs. Tori
Family Photo Tile & A Free Cut File by My Favorite Finds
They said yes! Bridesmaid Proposal Box by Everydaypaper
Home on the Range: An Accent Pillow by Suburble
"Keep Calm" Onesie by The Thinking Closet
August Silhouette Challenge Project by Give Me a Paintbrush
Fancy Powder Room Sign by Joy & Gladness of Heart
How to Organize Cards & Photos by Super Sweet Life
It's Time to Try a New Craft Medium by Tanya's Creative Space
Milk Jug Crayon Bucket by It Happens in a Blink
The Gold and Beautiful by The House on Hillbrook
My First Silhouette Project: A Vinyl Chicken Decal by Life After Laundry
A Stache Bash Part 1 by Home at Eight
One Shoe Can Change Your Life by An Elegant Touch
Washi Tape Wall Art by Tried & True
Washi Tape & Vinyl Sign by Tossed Salad Life
And if you're interested in joining us next month, please contact Lauren from The Thinking Closet.