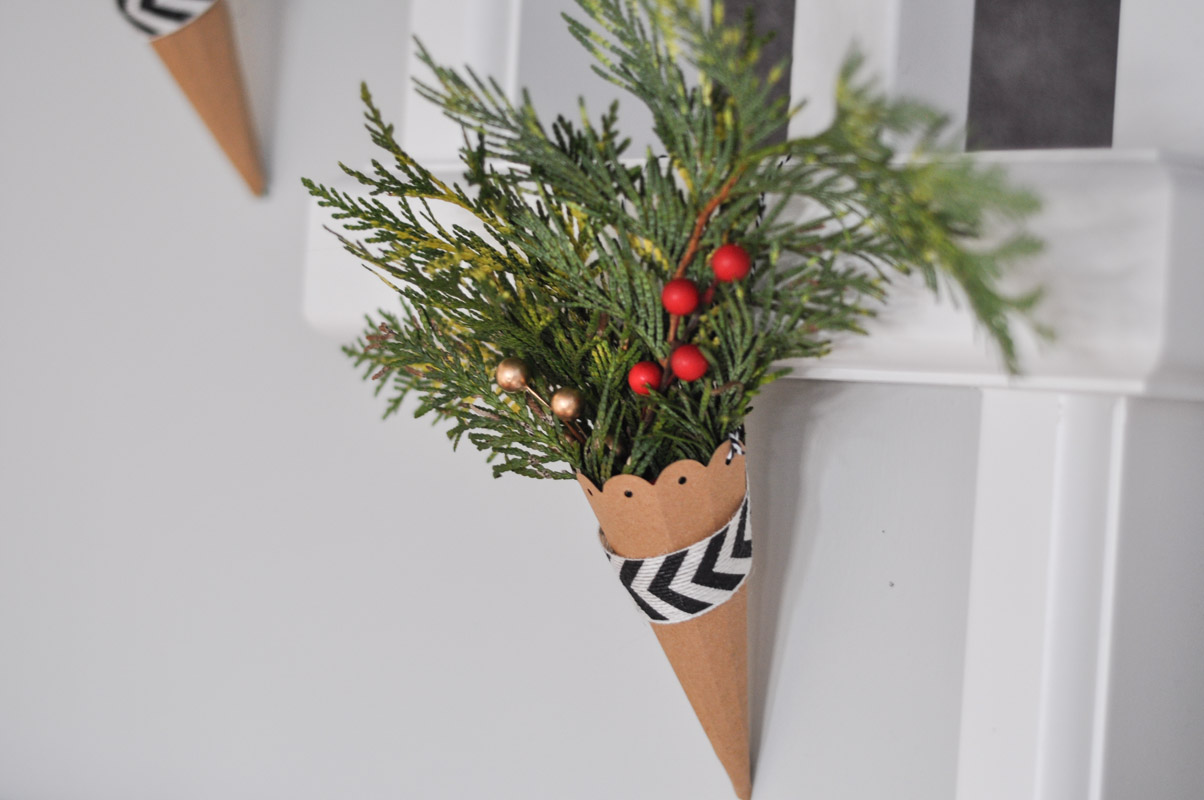 Just recently, I got to visit a local museum – one that is set up to appear as a town in the 1920s. As we toured the homestead, I noticed that the Christmas tree was decorated in paper cornucopias – as the docent called them – all over the tree.
I immediately loved them. So simple, but still so lovely.
I decided to make them as soon as we got home.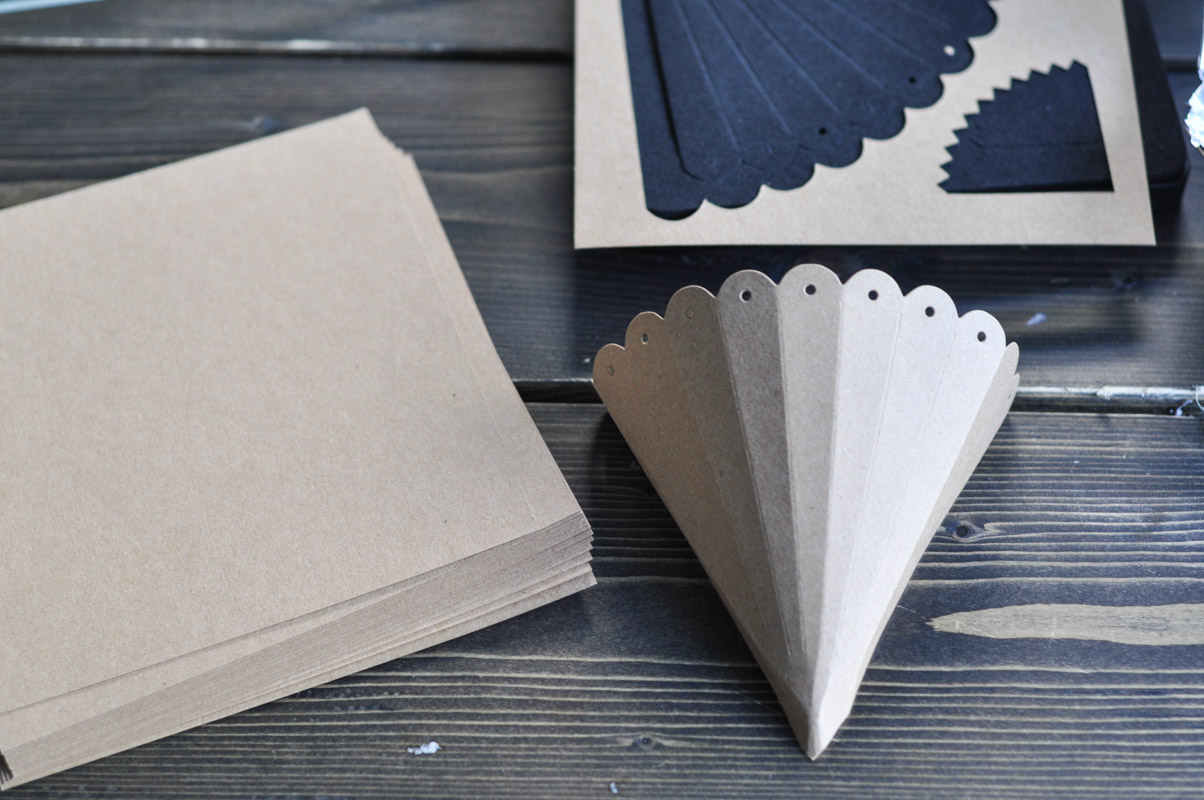 I used the Brenda Walton Faceted Cone Bigz die to cut out the little paper cones from kraft cardstock.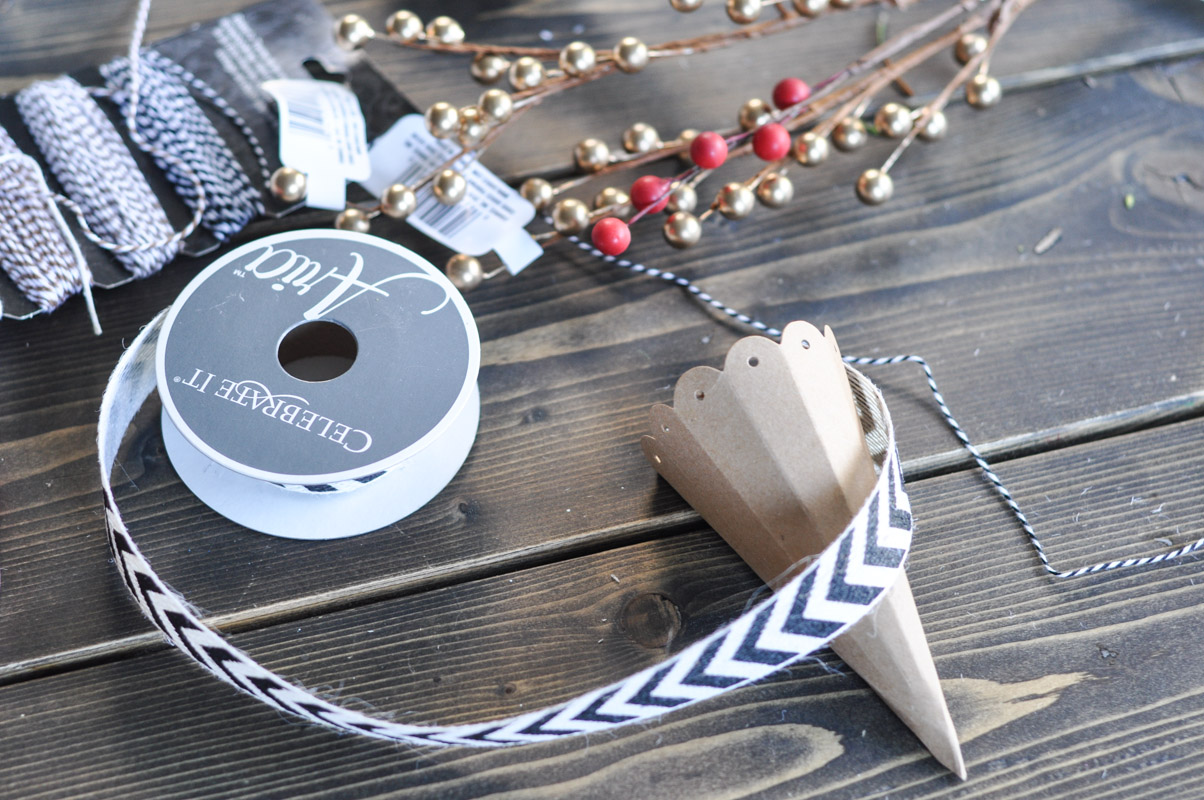 A little hot glue secured the cones together, and then I gathered some supplies.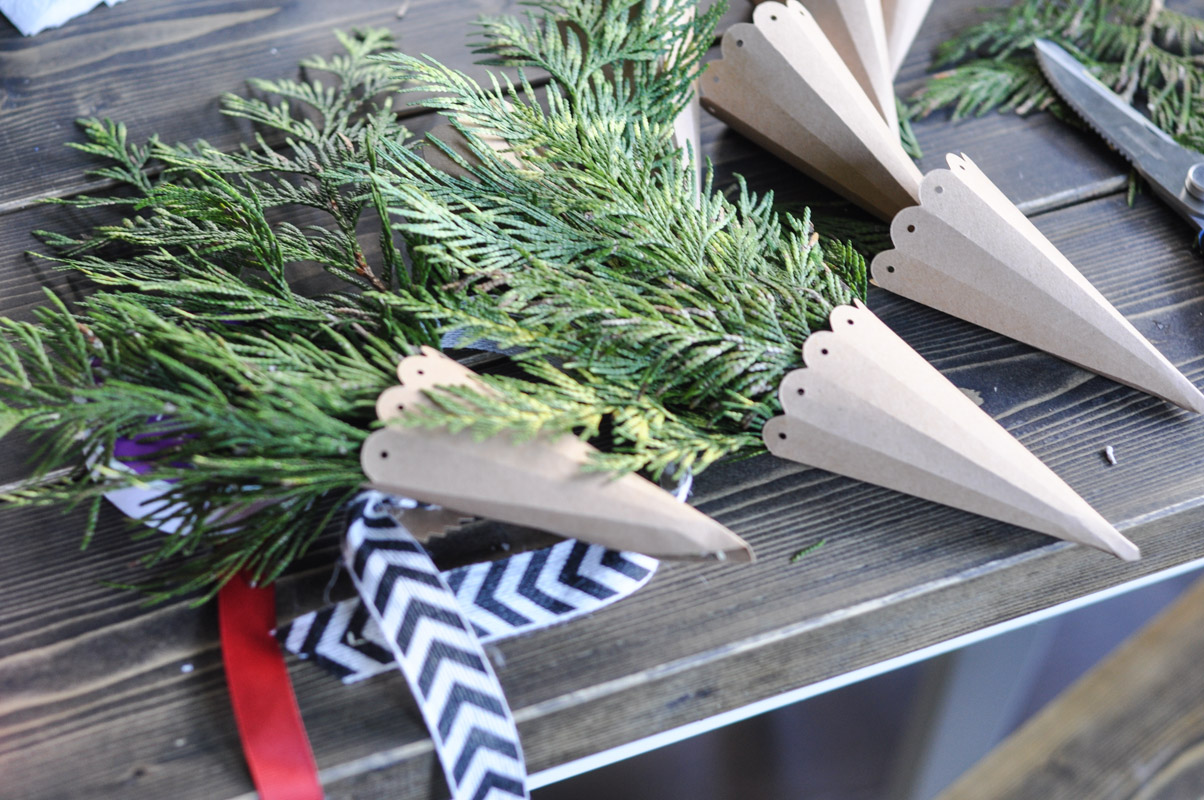 I filled the cones with greenery that I clipped from the yard.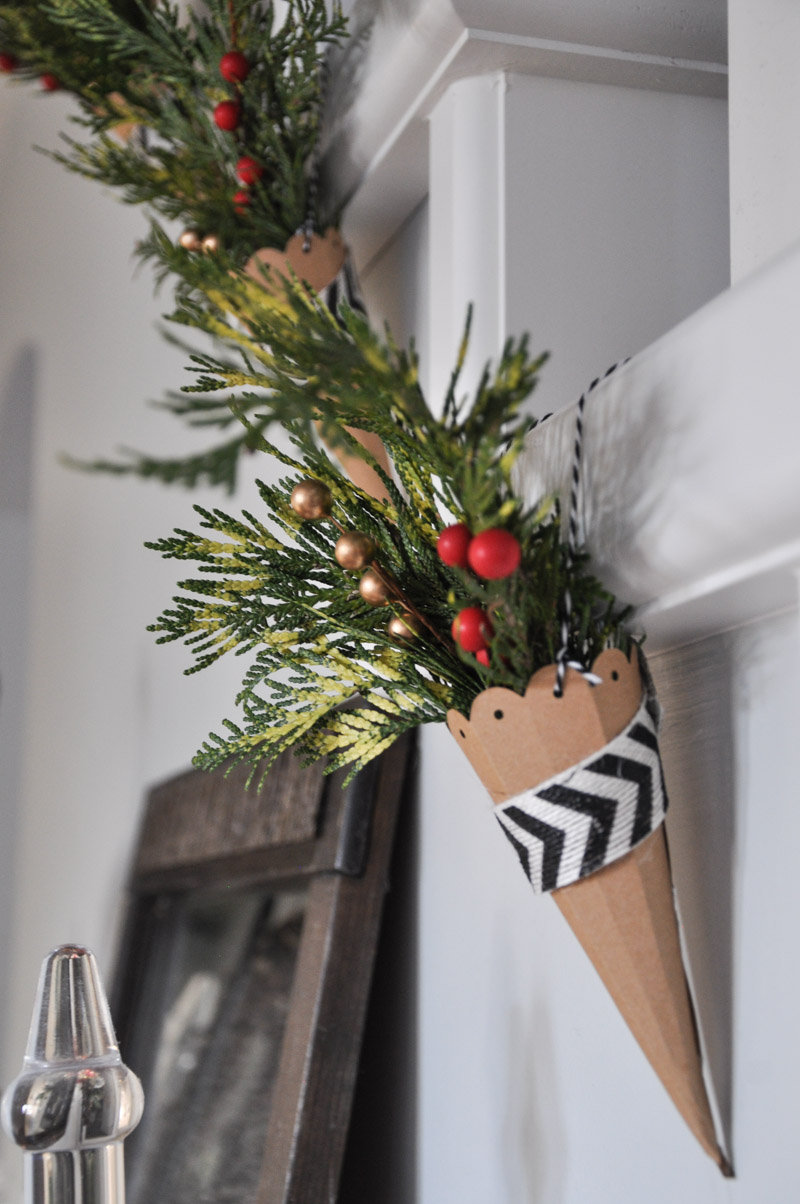 I wrapped the cones with black and white chevron burlap ribbon, and then hung them from the stairway with black and white baker's twine.
A few red and gold berry sprays jazzed everything up.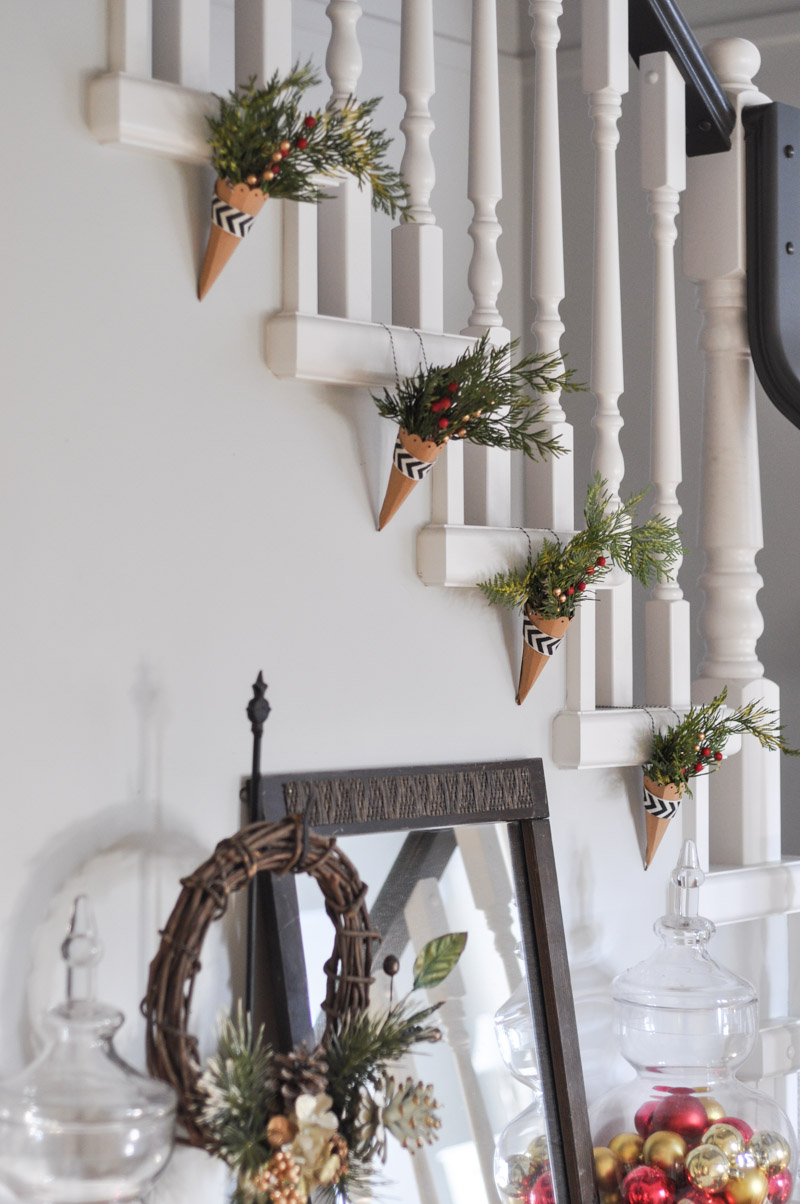 Now these simple cornucopias greet everyone as they walk through the front door.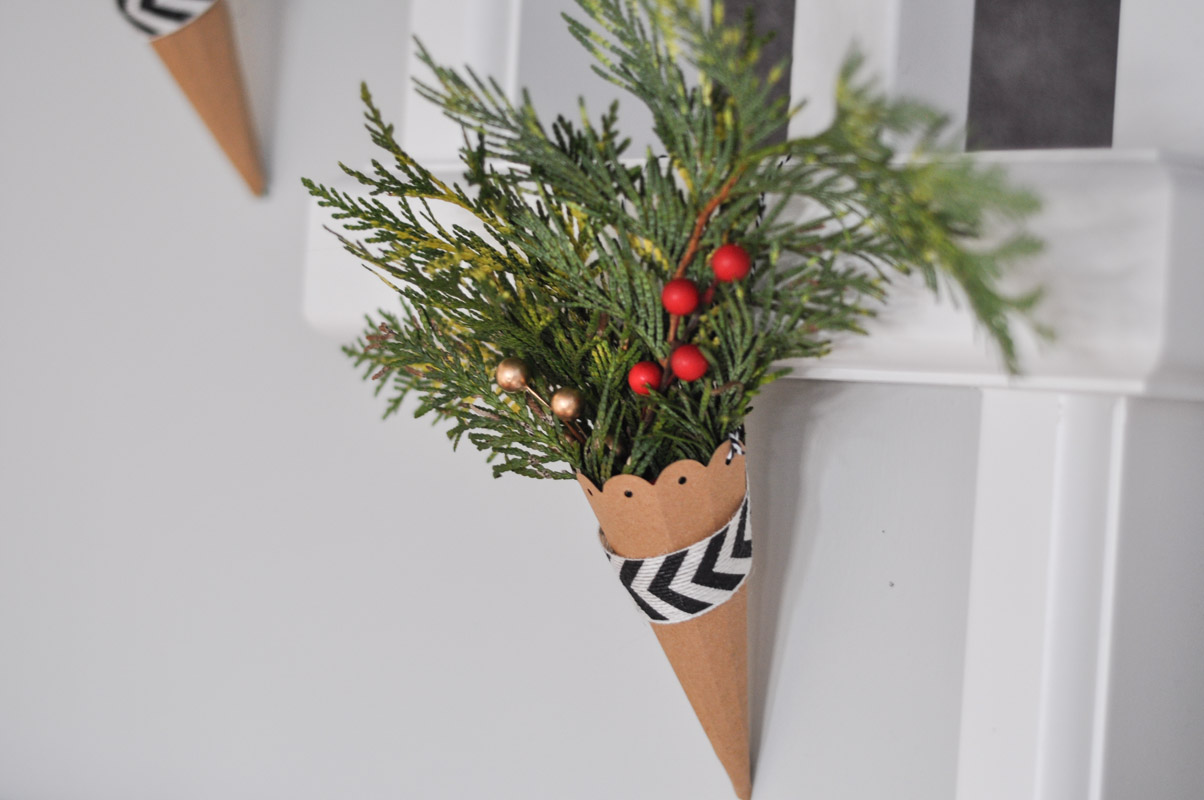 I love how quick and easy these cornucopias are.
It was very cool to bring a small piece of our trip through the museum back with us.