This is a sponsored post, meaning that I have received compensation either financially and/or in product. However, the opinions in this post are 100% my own. I wouldn't review something that I wouldn't typically buy or try – It's my promise to you guys!
I will admit it – I am a relatively newbie when it comes to Instagram. However, I am not new to carting around my camera and taking endless photos of my children.
(Oh, you don't follow me on Instagram yet? You can do that here!)
I know that I have a lot to learn about photography, but I've also found that when you're constantly snapping pictures – odds are that you'll get some good ones. What's more, your odds are greater that you'll capture moments that you won't want to forget.
And now that camera phones are so incredible, and so handy – these pictures can be taken at nearly any time.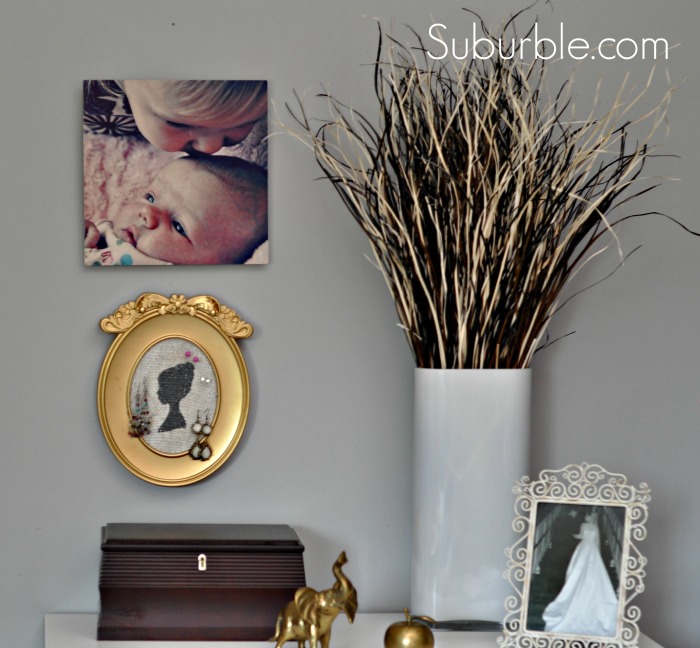 I took a picture of Lila kissing the top of two-week-old Lucy's head. It was a moment that was replicated frequently during those early days of Lulu's life. She was enamoured with her sister.
And now that Lucy has learned to walk, run, talk, and – most importantly – fight back when she feels that her space is being invaded, this picture means even more to me. Is it because these moments are fewer? Yes. Of course they are. Lucy is no longer a helpless little babe who stays still for kisses and pets and coos from her big sister. But that's not the only reason. It's because there are moments now when the girls truly connect as friends. Lucy and Lila didn't know each other in that photo – not really. And now they do. And they still love each other.
It's a bit of magic.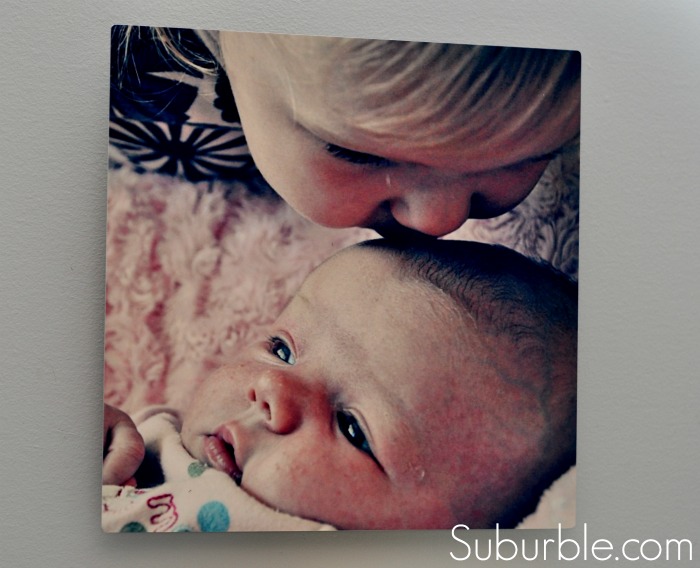 What's exciting about this post is that I get to offer one of my readers the opportunity to hang one of their memories on the wall. This piece is a metal print offered by the generous – and photo art savvy – company, INK361. They specialize in taking Instagrams (or your uploaded photos) – so often trapped on our computers and phones – and turning them into unique wall art.
I chose the 10X10 metal print. And I could not have been happier with how it turned out. Lucy and Lila are proudly displayed on my bedroom wall; they remind me of why I'm getting (sometimes dragging myself) out of bed each morning.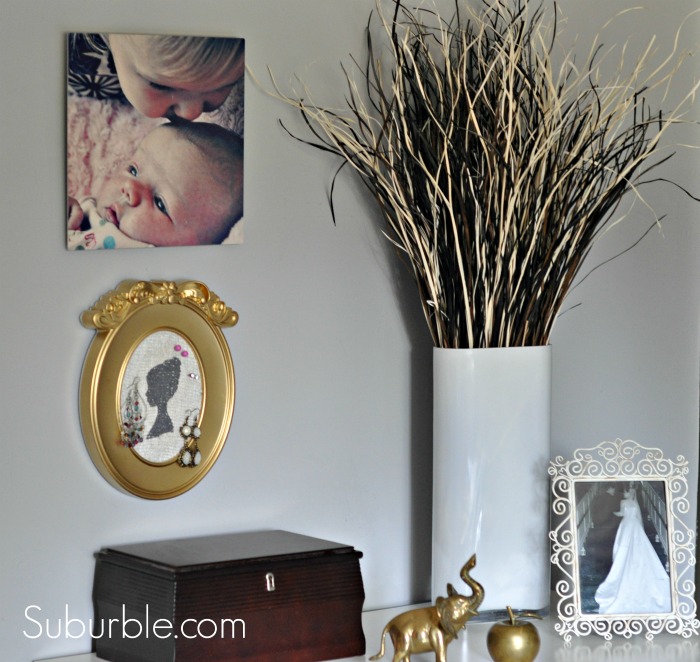 As a special treat, INK 361 is offering a discount to all Suburble readers from now until the end of August!
Use the code
SUBURBLE30
to save 30% off all INK361 products.
*not valid with any other offer, offer expires on August 31 at 11:59 PST
But that's not all – readers also have a chance to win a 10X10 metal photo print featuring the photo of his/her choice!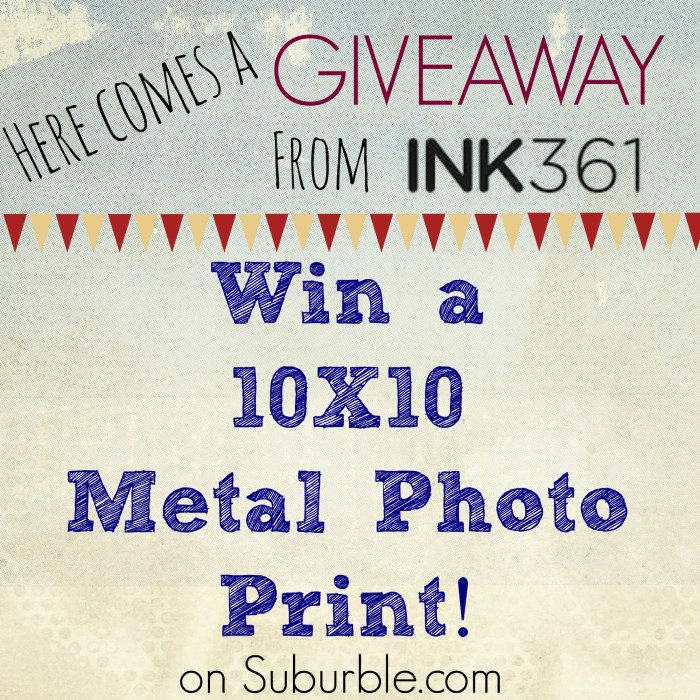 The skinny on these metal prints:
Metal Prints represent a new art medium for preserving photos by infusing dyes directly into specially coated aluminum sheets. Because the image is infused into the surface and not on it, images take on an almost magical luminescence.
Available in Satin or High Gloss finish with 1/8″ rounded corners, metal prints come ready to hang with a block mount that floats the print ½" off the wall.
Giveaway is open to both American and Canadian residents. Void where prohibited.
Contest runs from August 13 to midnight on August 19, 2013.
Enter using the Rafflecopter below. And good luck!