Lucy does not like to sleep alone.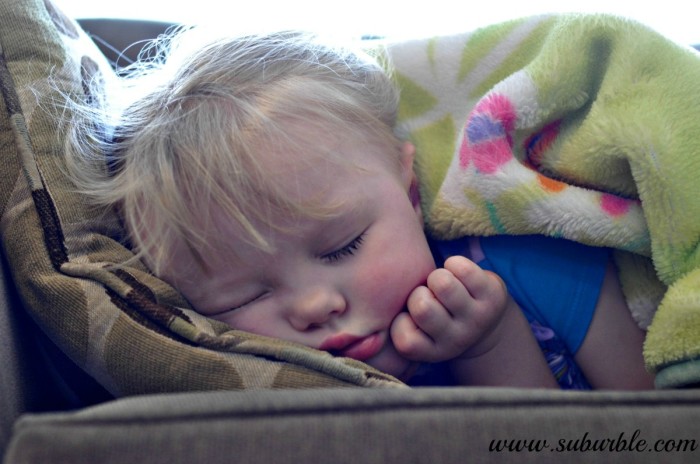 This is somewhat unexpected, as she has been my little trooper since she was born. Lila was the one who cried endlessly in everyone's arms but mine. Lila was the one who inevitably ended up in our bed, her warm little body reaching out to ours – searching for the reassurance that we were there. Lila cried in her carseat; she bawled during walks; she turned her mother into a zombie. A zombie who found herself watching juicing infomercials at 4 in the morning… and then considering actually buying that juicer.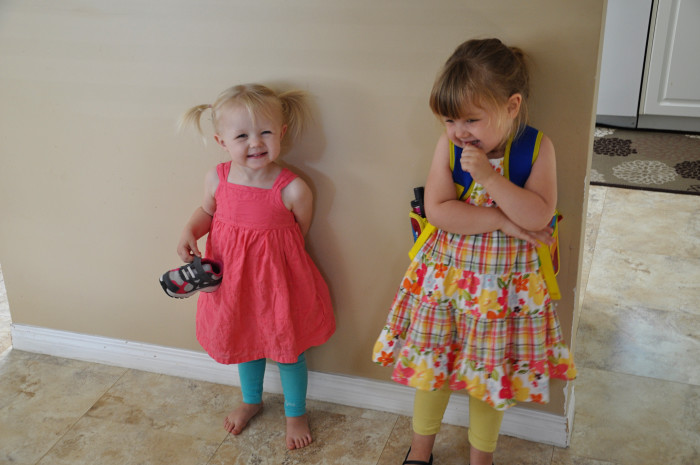 Lucy slept in her crib. She slept in the stroller. She wouldn't need a 45 minute song-and-dance in order to get to bed. She didn't need a nightlight.
Now something has changed. She wants to sleep in Lila's room. "Lila, can we have a sweepover? I want to sweep in your wroom…"
And Lila's face immediately wrinkles in disgust. "No. I don't want to."
I watch this interaction, and feel helpless as Lucy's face crumples and she turns to me in tears, "She said no! Mommy – she said she didn't want to!"
My mothering instincts are all confused, and I can't decide which direction I need to head in.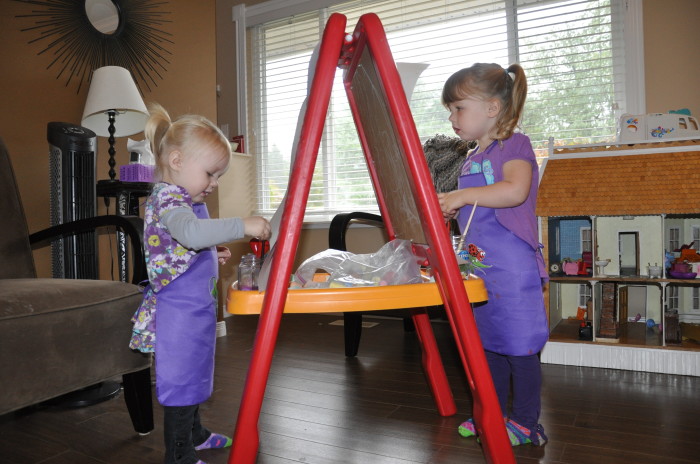 When I was growing up, I shared a room. There were four kids and two bedrooms to house us. The math was simple.
About the time I was turned 10, I started to resent the co-habitation arrangement. I remember putting masking tape on the carpet to delineate our separate spaces. I complained – loudly. But to be fair – I was 10 years old. I was reading Judy Blume and learning about independence.
I was not a bull-headed 4 year old who had suddenly gained a territorial personality.
I'm at a loss here. Maybe Lucy is manipulating me, and my overly-emotional heart is caving to her requests. She tells me that she's afraid of the shadows. She asks me not to leave her room. She begs to sleep in Lila's room. And part of me thinks, "What would it hurt? Why can't they share a room?"
It wouldn't be permanent. They could move back to their own rooms whenever the time came.
But Lila is adamant that her room is her own. She has staked her claim – and why SHOULD she give it up to her kid sister? Especially a little sister who was probably just wreaking havoc on her mother's emotions. Lila falls asleep easily on her own. She's outgrown the clingy little baby-monkey time in her life.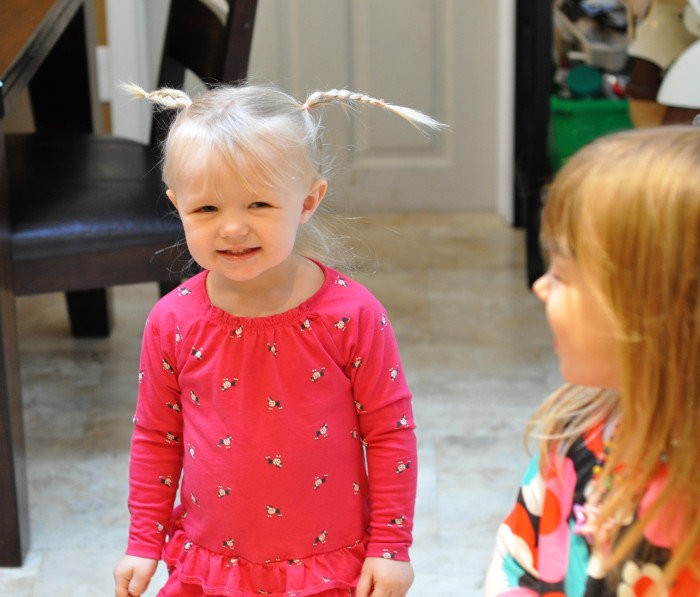 Tonight, Lucy is sleeping on a mattress on Lila's floor. She begged Lila's permission, who eventually relented. And after their three books and their four songs, Lucy fell asleep easily, while listening to the rhythmic breaths of her older sister just a few feet away.
And I'm the only one who is still up in the house. I'm sitting here, wondering what the right decision is.
Does Lucy need to overcome this? Is this new sleeping co-dependency something that we work through in an "exposure therapy" experiment? Is this terribly unfair to her older sister?
Or maybe sharing a room is a rite of passage. It could strengthen their relationship. It could teach valuable lessons about sharing, and coexisting, and relationships.
Did you share a room? Did you wish you had? Do 3 and 4 year olds really have a say in what happens in their sleeping arrangements? Should I just throw all three mattresses on the floor in our room and sleep a la Mayim Bialik style?
Just kidding. Sort of.
Please share your thoughts. I'd love to hear them. I feel like I need to talk this one out.