Disclosure – I am participating in the Old El Paso Blogger Campaign by Mom Central Canada on behalf of General Mills, and received compensation as a thank you for participating and for sharing my honest opinion. The opinions on this blog are my own.
A common phrase used when talking about cooking is being stuck in a "meal rut". Have you ever found yourself in one?
I have.
In fact, when I do something, I like to go full-board with it. We don't just get stuck in a meal rut; instead, I like to drive right off of the road and crash into a meal ditch. A big one.
This isn't the case all of the time. For a while, we'll be doing really well. I'll be printing out recipes and things that are interesting and trendy and featuring the words "quinoa" and "kale" will show up on the table. And then… something will happen. Like summertime.
Squeee……..!!! My meal creativity slams on the brakes and we're suddenly sitting in the middle of a meal ditch. And so I reach into the glovebox and start thumbing through the take-out menus.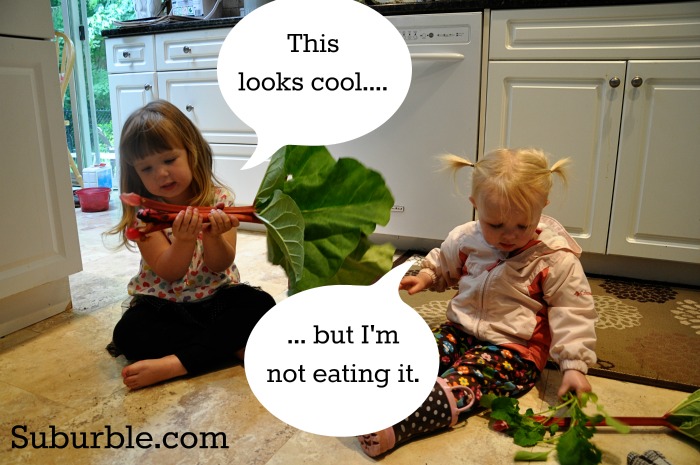 Some of the problem lies in the fact that my kids – like many kids out there – are picky. If it's weird, they're not going to eat it. If it has leaves, they're not going to eat it. If I say, "This is something new and exciting", they immediately start to suspect something. And then they won't eat it.
New and exciting = not what I'm used to. Where are the grilled cheese sandwiches please?
And so I get comfortable with a small repertoire. One that focuses on a main ingredient: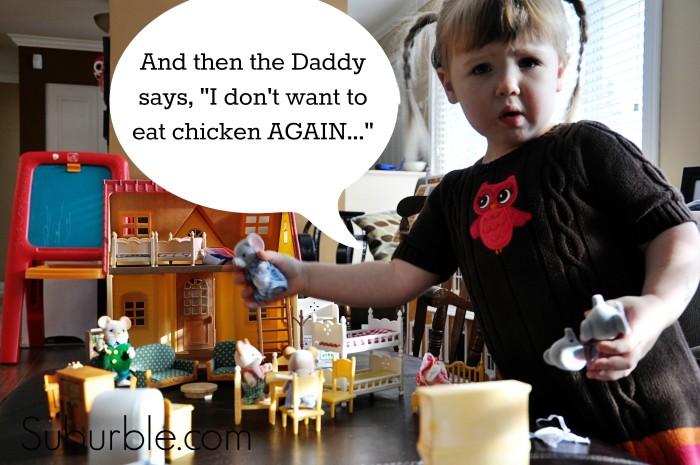 So sue me. I like chicken.
But Mr. Suburble says that if he eats any more chicken, he's going to cluck.
If he could lay eggs in the backyard, then I'd stop hounding him for a flock of my own Barred Rocks. But until that feat happens, I'm going to have to broaden my horizons and start adding some variety to our meat food group.
I know that I can cook. I can bake, too. The trouble lies in around 4:30. We will be bike-riding, mud-pie-making, playing, or I will be elbow-deep into a craft, when I have a realization: "What are we going to have for dinner? And how on earth am I going to make it in under an hour?!!"
This 4:30 panic is why I have joined a group of fantastic bloggers and have become an Old El Paso Ambassador. Over the next couple of months, I will be sharing new and inventive recipes, but in ways that will appeal to you harried workers/crafters/moms/sand-castle-builders. Mexican food is a great way to create a colourful meal (don't tell the kiddos, but those are veggies in there!) while still satisfying the palate.
The tow-truck has arrived to pull the Suburble family out of the meal ditch.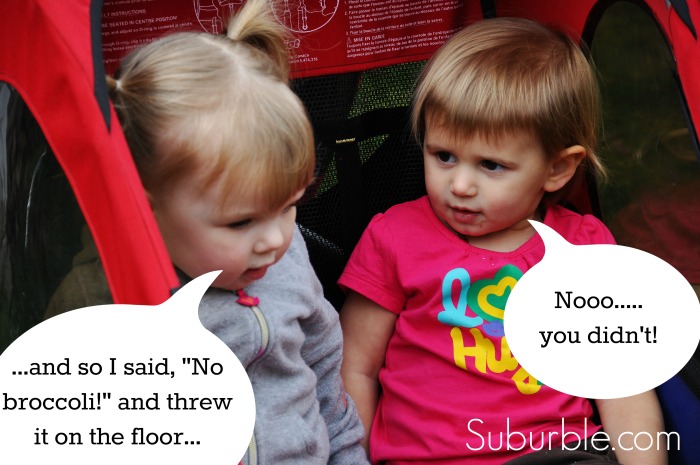 I'm looking forward to sharing my recipes and stories with you! (And I'll tell you if the kids eat it)
And Mr. Suburble is looking forward to meals that don't have chicken. Though I can't promise that. Baby steps, people…
Check out the Old El Paso Facebook page and gather some ideas to add some flavour to your meals.
But before I go, I have to ask: what is your go-to meal when you just have to whip something up for your family? Is it *gulp* a meal involving chicken? Or is it something else?
Mine is something we call "Chicken Bake".
Yes, it is that inspiring.
Follow Along! You don't want to miss the Suburble Tow-Truck of Awesomeness!