Halloween is such a great holiday. There are no colour restrictions – all of them are up for grabs. There's food galore (and lots of the junky sweet kind). But what's best is that imagination abounds in every which way.
No wonder Lila and Lucy have been talking about it since August.
And now, the grown-ups get to have a bit of fun!
The #MyFavoriteBloggers collective (the ones who have been bringing you the rad-tastic themed posts each month), have banded together to create a Halloween Tricks and Treats E-Book – and it's FREE to download!
Click on the image below to download the E-Book!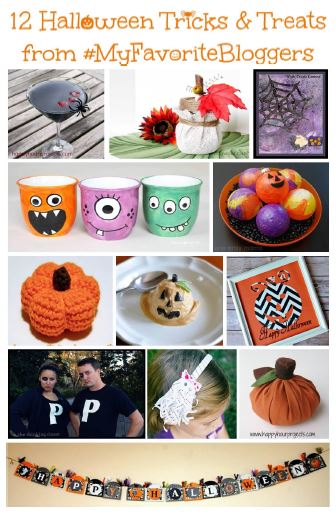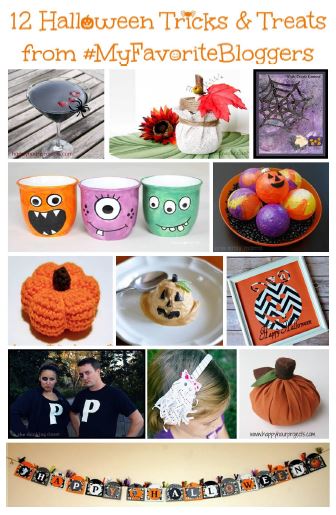 This book contains tutorials for 12 awesome Halloween themed crafts and recipes (including my adorable little Pumpkin Ice Cream man). Download it! Share it! Try out one – or all – of the activities in the book!
Have a bit of fun! Make a pumpkin. Make a martini. It's a beautiful combination of spooky goodness.
Countdown is on, my friends. Only 4 weeks left 'til Halloween.
What are YOU going to be?!?!?
Better yet – what should I be? (I've got a party to go to, and I want to look snazzy)