I've got some exciting news!
I'm helping to throw a party.
Not a typical party, with streamers and punch and sticky-fingered preschoolers, but a Pinterest Party. At Michaels!
I was asked by Hometalk – you know, the epically huge Home and Garden resource site? – if I would like to be the resident blogger at my local Michaels for a Pinterest Party. I get to wear an snazzy Hometalk apron and do a bit of crafting on site. What's more, I get to feature a bunch of the crafts – interpreted in my own style – on the blog.
I didn't even take a second to consider it. "Yes, I'll do it."
Of COURSE I'll do it!
And so, aside from constantly inviting you to come on down and craft with me this Sunday, February 16th from 1-4pm at the Surrey, BC, Michaels (smooth plug there, wasn't it?), this week I will also be showcasing a bunch of the crafts that will be featured at this party.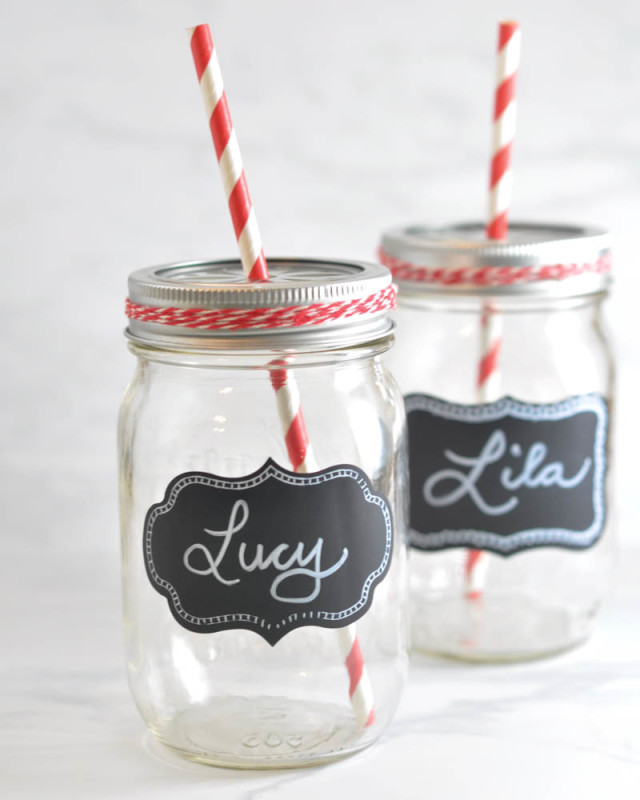 One of the supplies that we get to use in our Pinterest Party is chalkboard labels, bunting, and signs. The first project I whipped up literally took me no more than 5 minutes to make.
But it's so cute that it's worth sharing.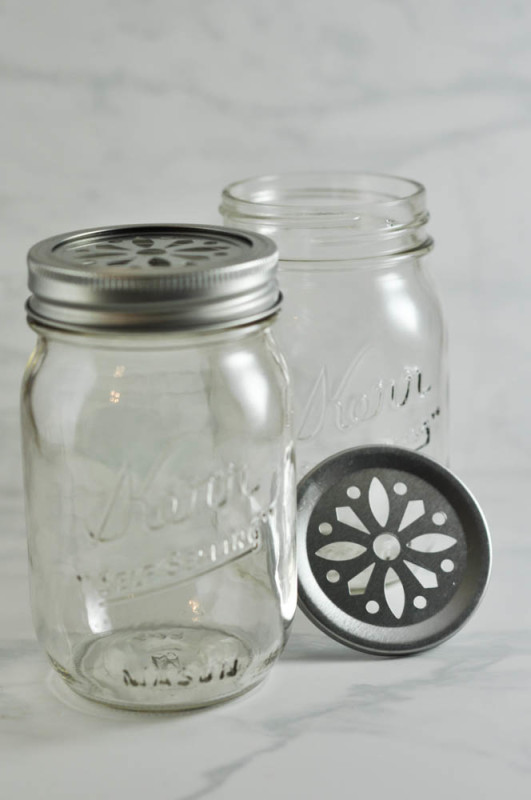 I grabbed a couple of Kerr mason jars from the shelf at Michaels and also a two-pack of their cut-out lids. These little snap lids fit perfectly onto the top of these pint jars, and immediately transform the jar into a drinking glass!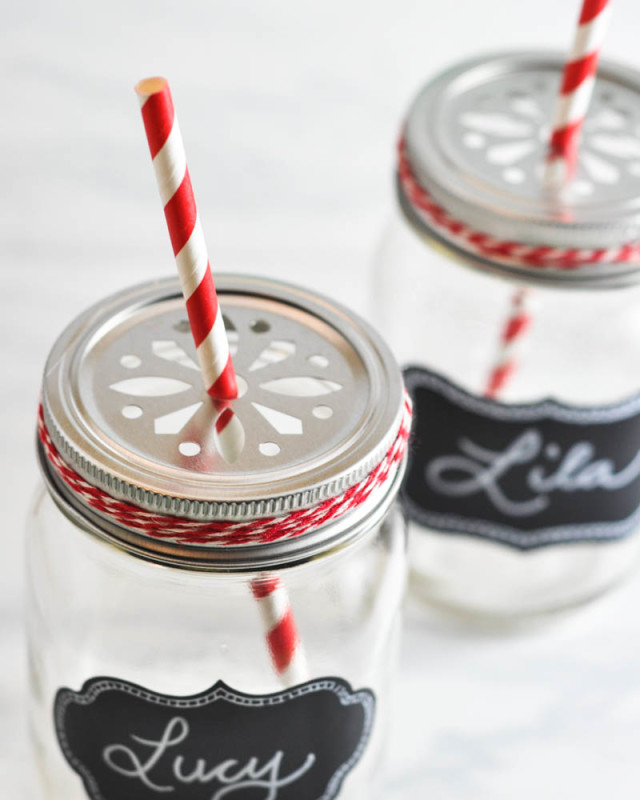 To jazz up the screw-band of the mason jar, I wrapped some red and white baker's twine around it, securing both ends with a dab of hot glue.
The colours were perfect for my paper straws. Plus, holy cuteness!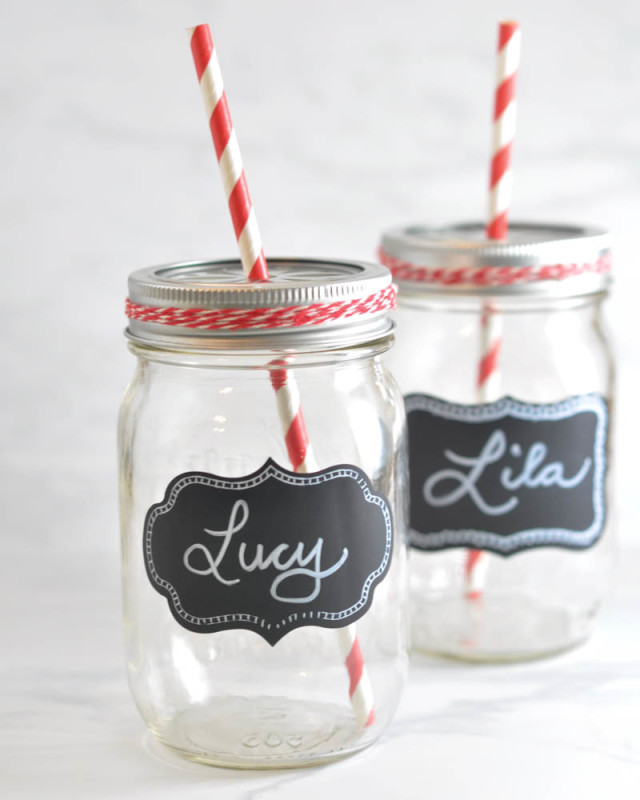 These chalkboard labels are from a six-pack of Michaels brand labels – the "French Kitchen" style. I used a chalkboard marker to write down the girls' names. And after being clutched in happy and gooey hands (read: Lila recognized her name and grabbed the mason jar before I could stop her), the labels were easily wiped clean with a damp cloth.
In fact, after wiping off the girls' names, I was inspired.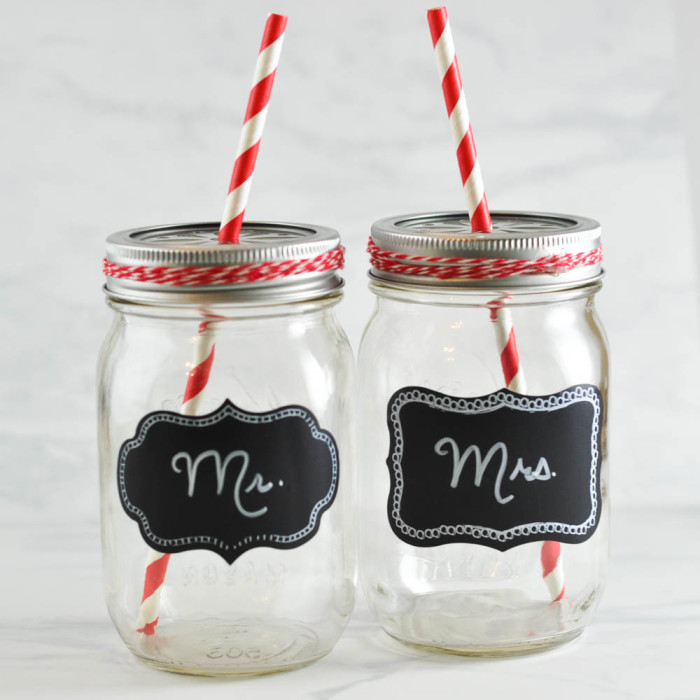 Would this not be the sweetest little addition to a wedding present? Or a way to set a head table?
What's fabulous is that these labels have endless uses at a party – for drink cups, dip, games, etc. But for right now, I've got some mason jar-conversions that I'm working on.
Do you want to make this craft, or a variety of others with a Hometalk blogger? Check out the list of 100 Hometalk bloggers who will be co-hosting Pinterest Parties across the continent on Sunday, February 16th from 1-4pm.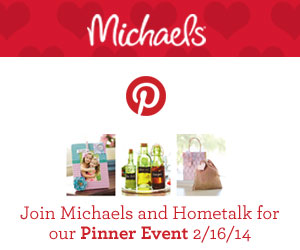 And if you live in the Lower Mainland of BC, head on down to the Surrey location of Michaels to hang out with me!
I'll be the tall awkward one in the black apron. Glue-gunners and paint-splatterers unite!