You've got to love supporting a home-based business – especially when that business is being run by a hardworking mama who is putting her creativity to work.

Signs by Andrea is a personalized wood signs company that creates custom signs for numerous occasions.
From wedding presents (or anniversary gifts or wedding decor):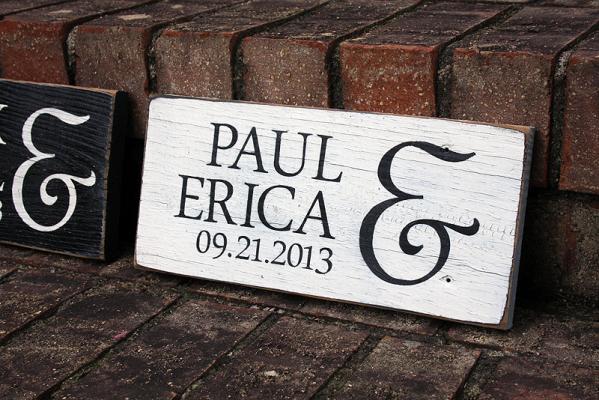 To family signs: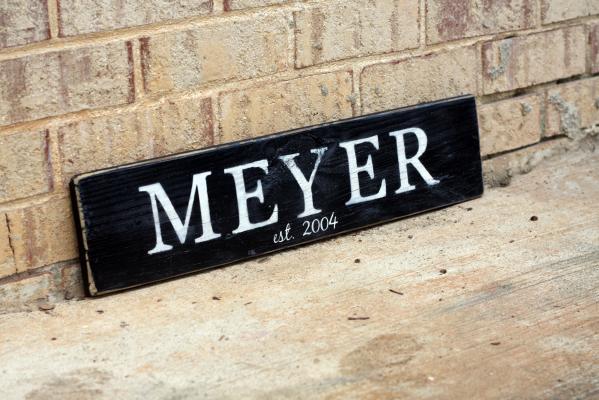 To family rules posters and canvases: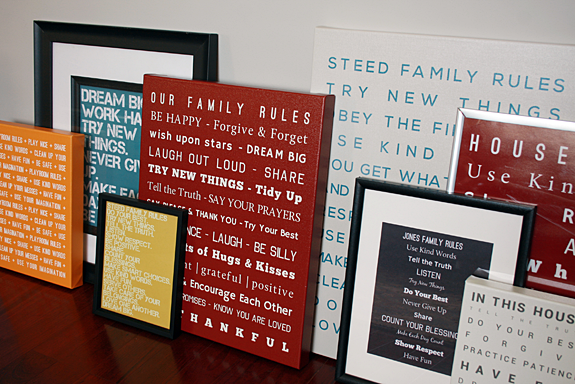 Andrea creates gorgeous wall art that is sure to please anyone. Our family was lucky enough to receive one of her pieces: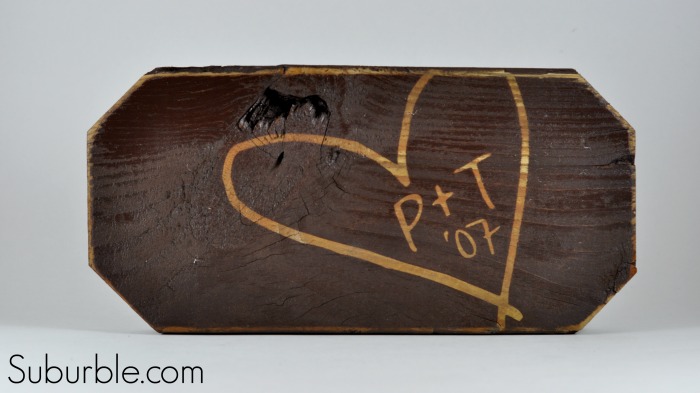 I chose Andrea's Carved Hearts and Initials sign. Is it not fantastic?
(And now you know Mr. Suburble's first initial! Gasp! His secret identity is slowly unfolding…)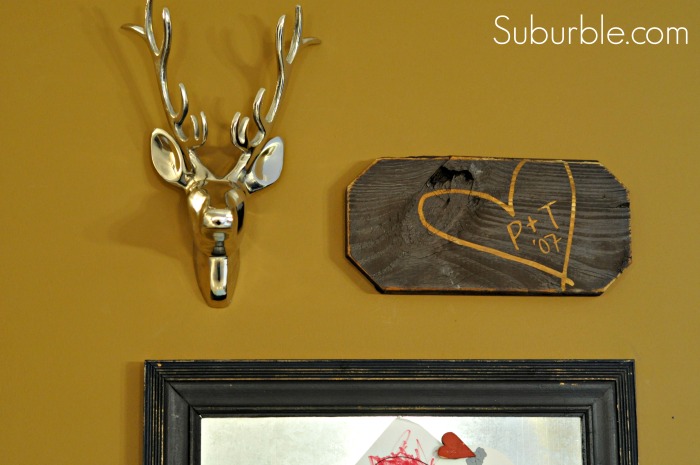 I hung the sign on our wall with our fancy little stag. He was very happy to have the company.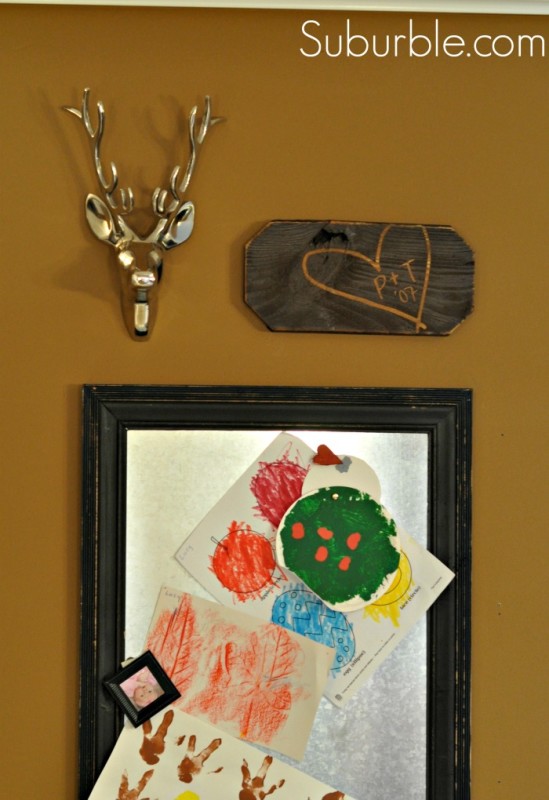 I thought that the rustic feel of the sign matched both the stag and our metal bulletin board (featuring numerous pieces of artwork by our resident artists).
It's such a nice piece to remind me of my mister. And somewhere, there is a real tree that has our initials carved into its truck. (Back in the days when Mr. Suburble would get swept up in the moment and do something utterly romantic like that…. remember those crazy days? If that happened nowadays, the moment would be peppered with, "Daaaa-aaaddd!! Don't hurt that TREE! And no sharp knives!")
Today, Andrea has offered to give one of you lucky readers one of her awesome signs. Up for grabs is one of her Monogram with Overlay Painted Signs (a $40 value).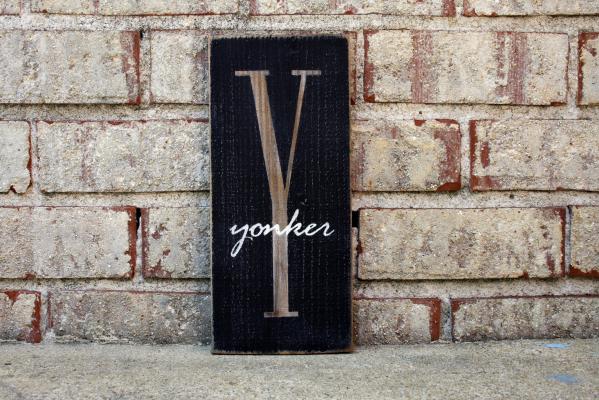 Head over to Andrea's site to see all of the ways you could personalize this sign should you win!
And if you want to purchase one of her other signs (think about how fabulous these signs would be for Christmas presents – for newlyweds, a baby's nursery, or even for your special somebody), use the promo code SUBURBLE to take 15% off of your sign order (code good from now 'til 11/24)!
Enter the giveaway using the Rafflecopter below.
Giveaway is open to US shipping addresses only.
Giveaway will run from November 19th to 11:59pm on November 25th.
Void where prohibited.