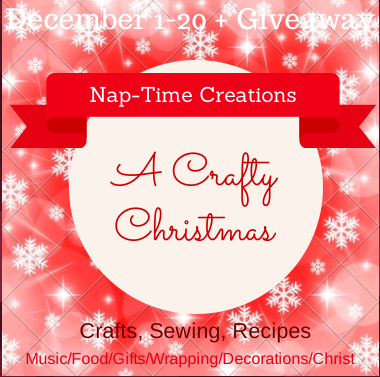 This post is a part of Nap-Time Creation's Sew Craft Christmas! Click the image above to get even more Christmas inspiration!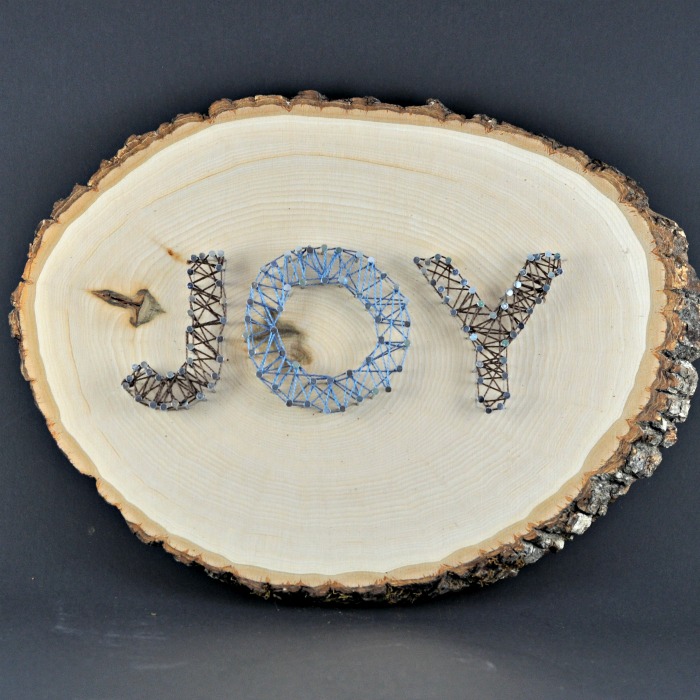 Do you remember last week, when I shared my project for the One Item Challenge? Well, this week, our item was branches.
And I took it, and ran…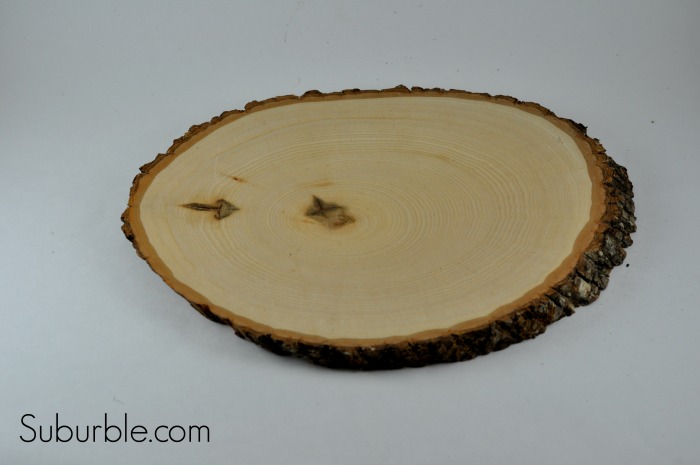 … all the way to Michaels to pick up a slice of wood.
There was so much potential in that slice. It was just waiting for something.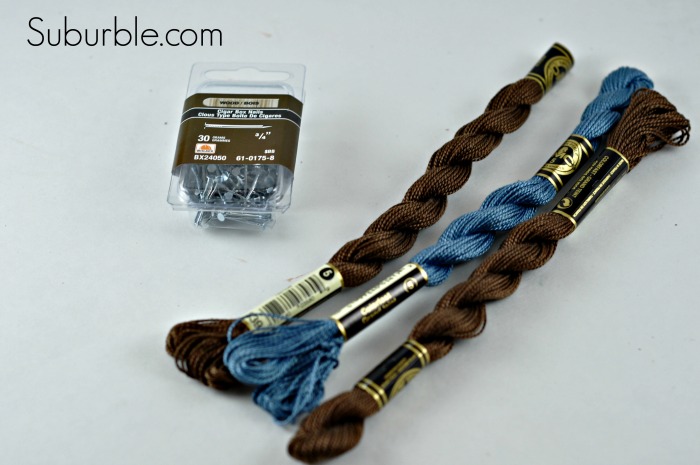 And so I thought that it was crying out for some cigar box nails (3/4″) and some embroidery floss.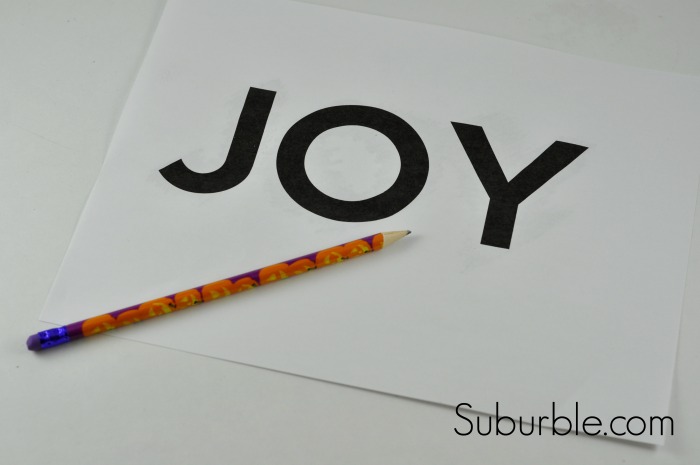 I stenciled the outline of the word "Joy" by using a simple pencil-transfer technique. First, I printed out Joy on standard computer paper.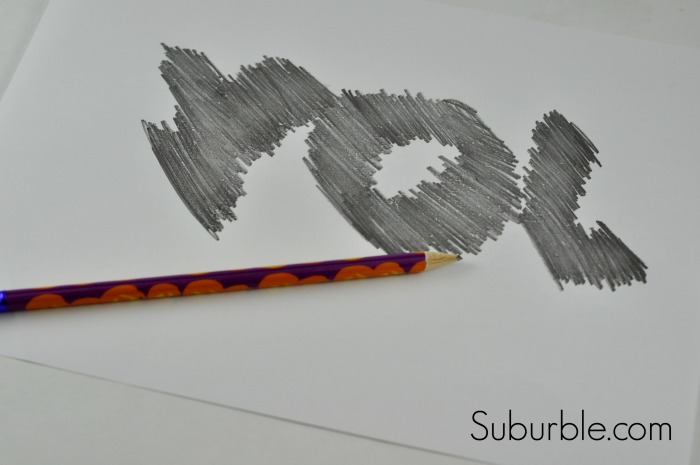 Using a sharpened pencil, I heavily shaded the areas behind the letters.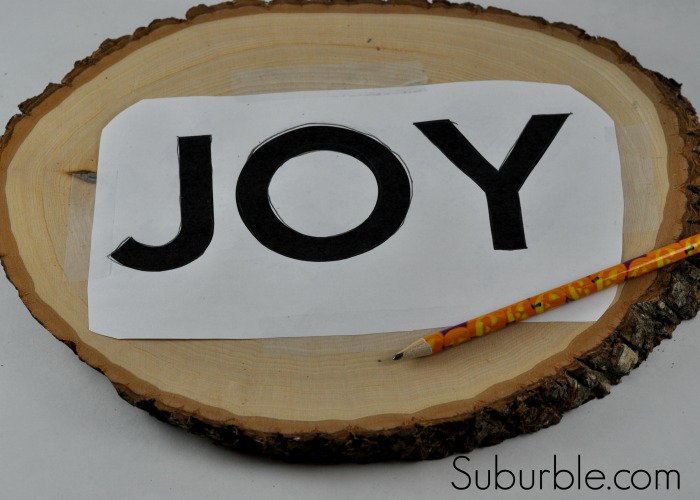 Then, I taped the paper to the wood and traced the letters. I'd say "carefully", but if you look closely, you'll see that's not true at all.
Remember, this is a rustic piece. Feel the rusticity. Go with it!
Starting from a corner point, start hammering in your nails. Go slowly, and try not to hurt your fingers.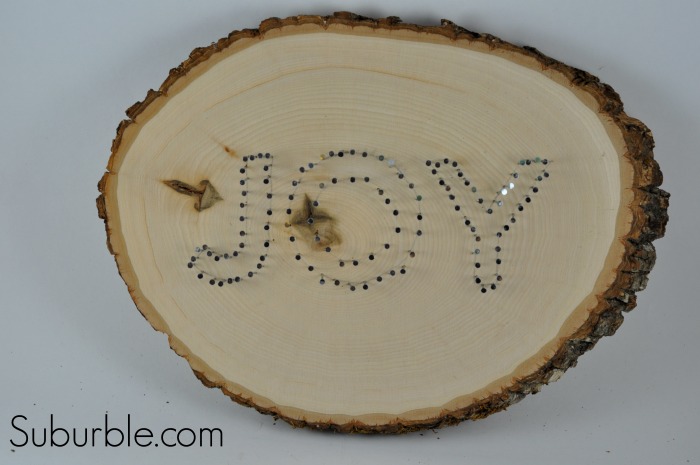 I actually kind of liked the way it looked without the string… but I had a plan. I continued on…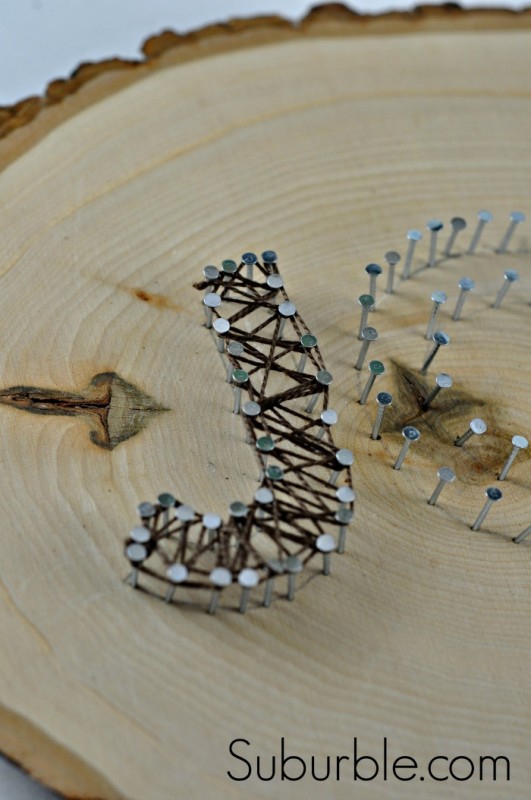 My advice for creating the "art" of the string art is to just be free with it. Tie an end of the string to one nail and then go crazy! Wrap the string around the nails and let the string guide you.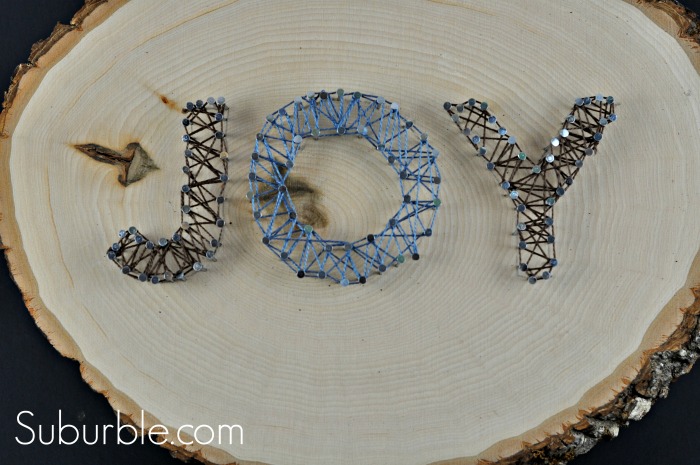 And when you're done (and this is something you can do while watching t.v. – trust me, I have experience), you've got gorgeous holiday art!
I know… I didn't choose typical Christmas colours, but I like it that way. You can grab some red and green and make your sign all festive-like.
Or you can choose another word, like "Noel" or "Love" or "Snow". Or even someone's name (and slap a bow on it)!
Tell me, what would YOUR sign say?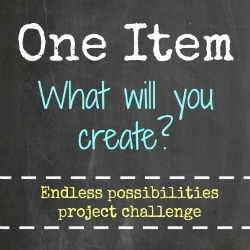 And visit the other branch-themed projects from the One Item Challenge:
Check out what the other participants created with branches:
Shauna at Satori Design For Living
Kristin at My Uncommon Slice of Suburbia