Thank you Modern Masters and Looksi, for helping me to add a bit of antique glam to these mason jars.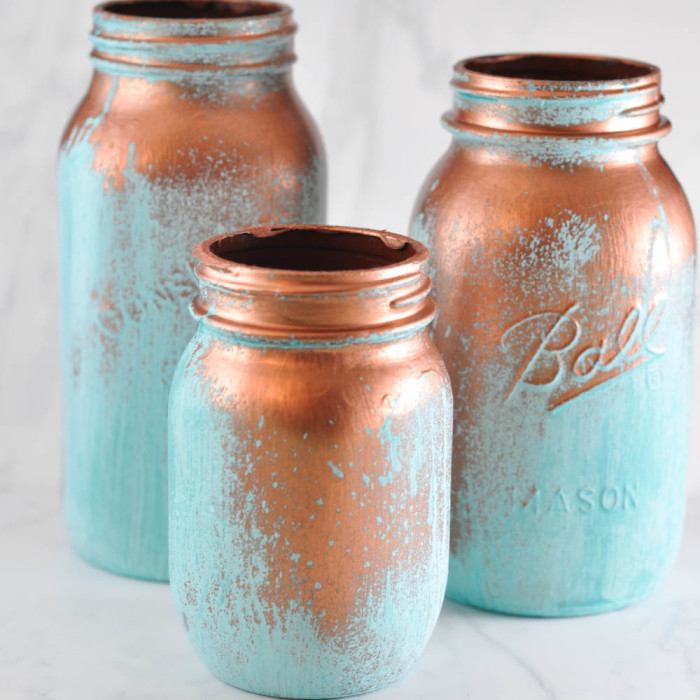 Mason jars are such a popular decor item these days. Not only are they cheap, but they're super easy to personalize and slip into decor.
When I was working on my metal bench makeover, I suddenly had a brainstorm.
If I could age metal… why couldn't I age glass?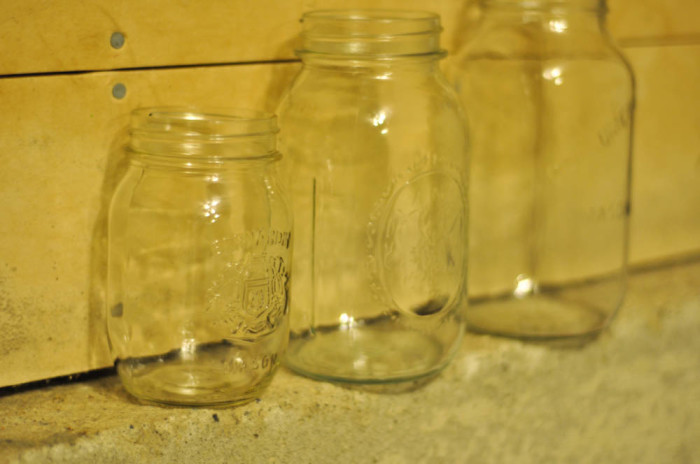 I collected some mason jars from my stash. Sorry for the terrible picture. I guess all "Before" pictures need to look a bit grotty and out of focus.
It helps to make the "after" that much more appealing, doesn't it?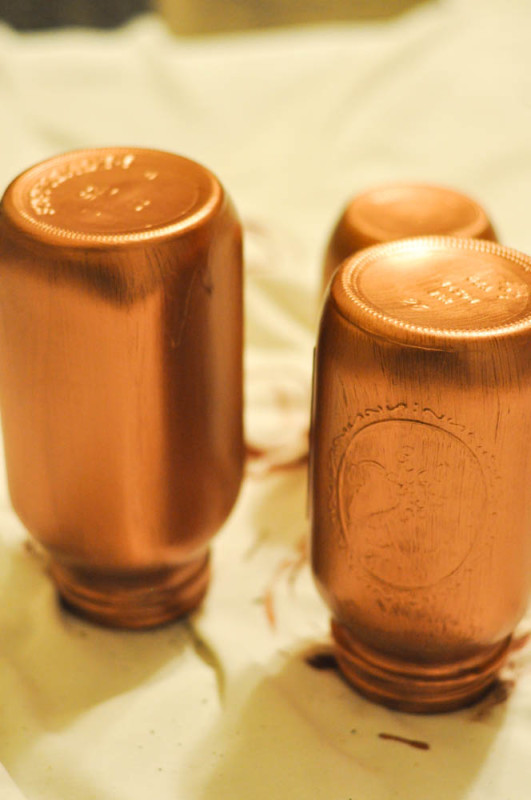 I showed the different steps of paint in my bench makeover, but the mason jars are just as simple.
I applied two coats of Modern Masters Metal Primer, and then one coat of the Metal Effects Copper paint. When I was applying the second coat of paint on top of the now-dry first coat, I broke out the magic solution.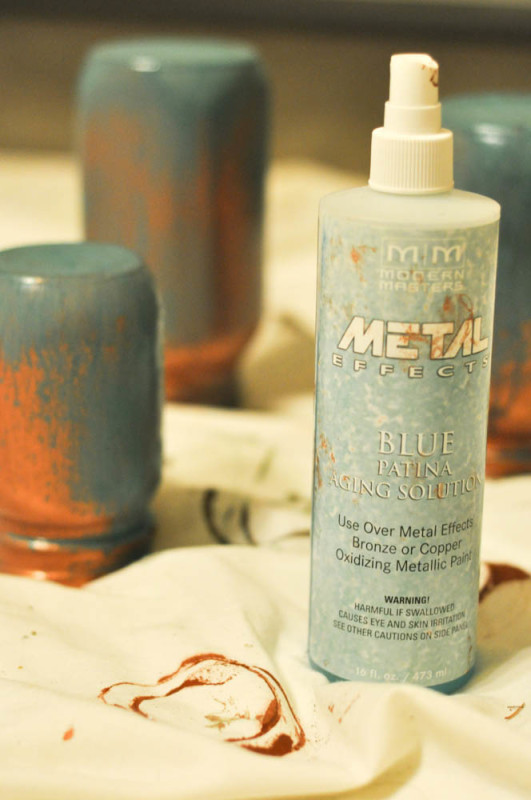 'Scuse the paint everywhere… creativity sometimes lends itself to a bit of mess.
This is the Metal Effects Blue Patina aging solution. It is applied to the still-wet paint. I opted to put the little sprayer on the bottle and apply it that way. The directions say that you can sponge it on as well, but I like the way that the spray adds a bit more of a random look. Plus, I find that the patina gets much darker in the crevices, which is exactly how it would age naturally.
If mason jars were metal.
But let's suspend reality, people. I love the idea of a metal mason jar.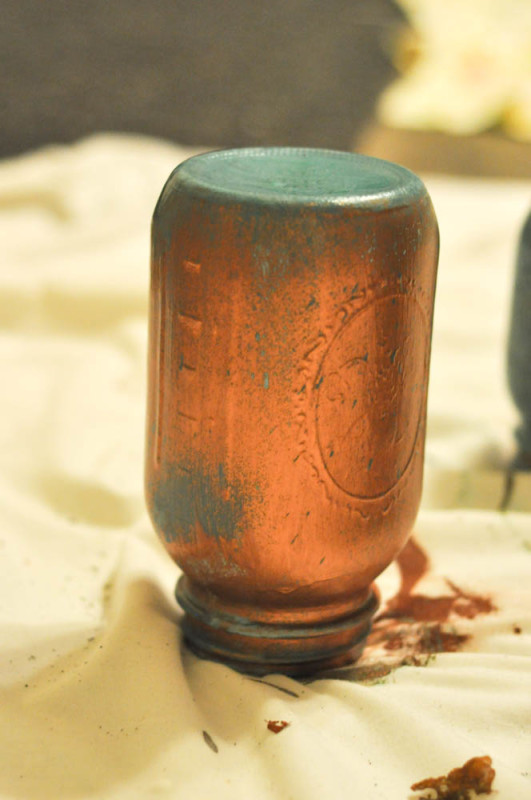 After about three or four minutes, the patina solution will start to change the copper paint into a nice dark blue colour. I admit, I hovered over these jars, and willed them to change colours.
I also opted to spray the patina while they were upside down, because I wanted the bottoms to be changed as well. For some reason, I had a feeling that this would look the best.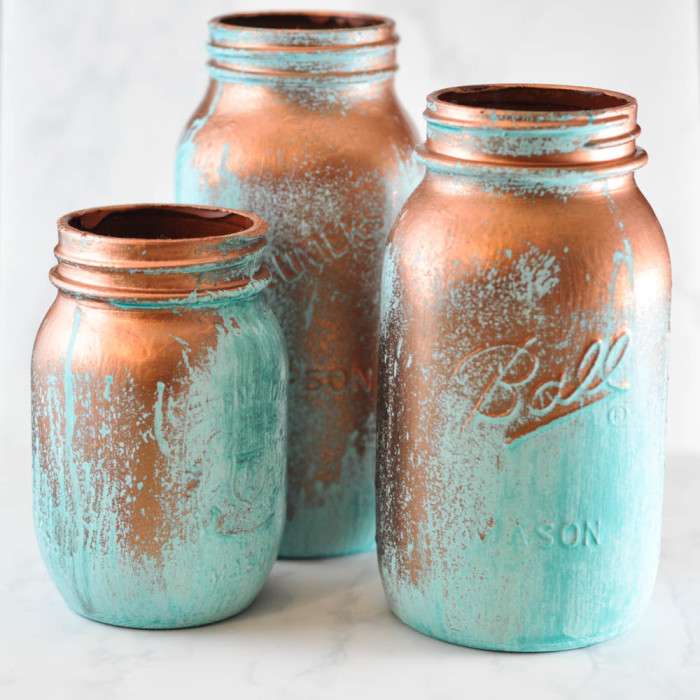 And I feel like I was right.
Now dry, the patina solution is a gorgeous bluey-green. I really like that a large portion of the copper is still visible. It adds contrast, and also make the aging of the mason jars look more authentic, I think.
Would you have sprayed the entire jar? Tell me what you think. I have lots of paint left over, and my mason jar collection runneth over!
See more of Modern Masters' paint achievements on their website and their Pinterest board.
And if you, like me, love to slap a coat of paint onto everything, check out some of these previous bits of paint-love: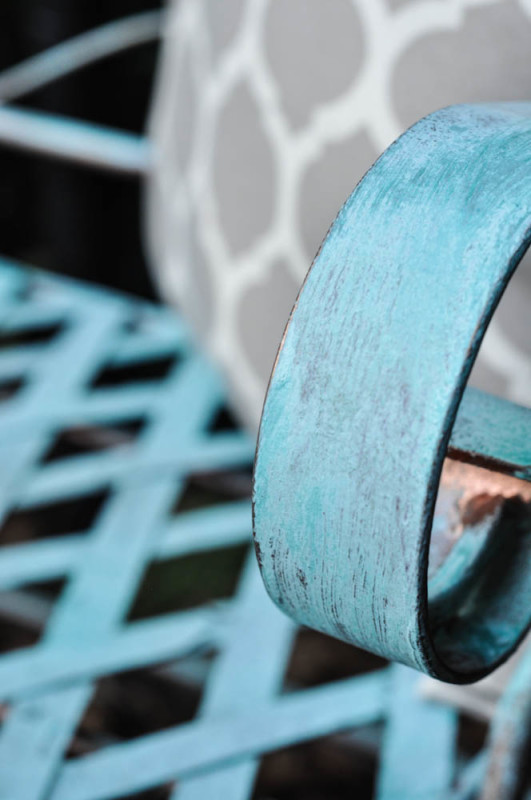 Adding a Patina to a Metal Bench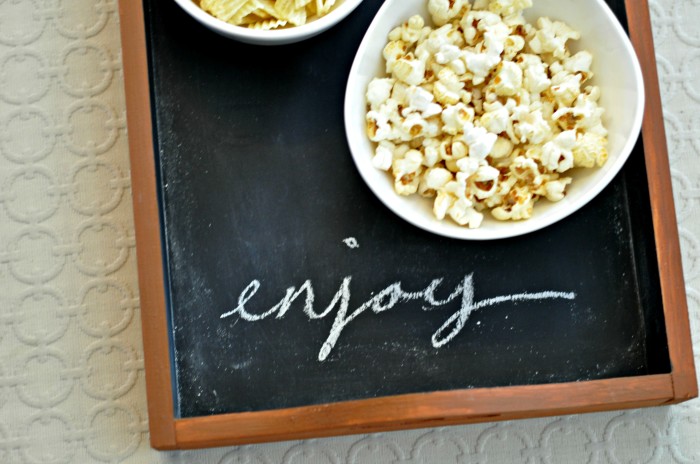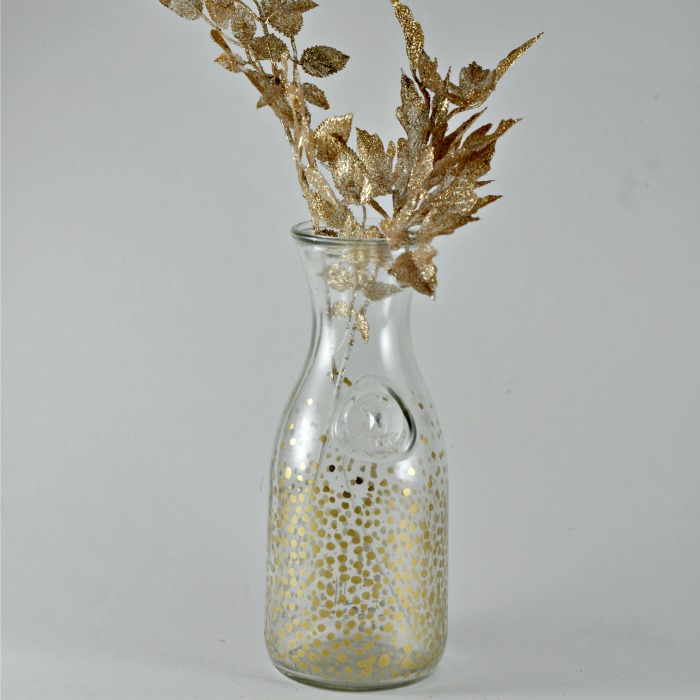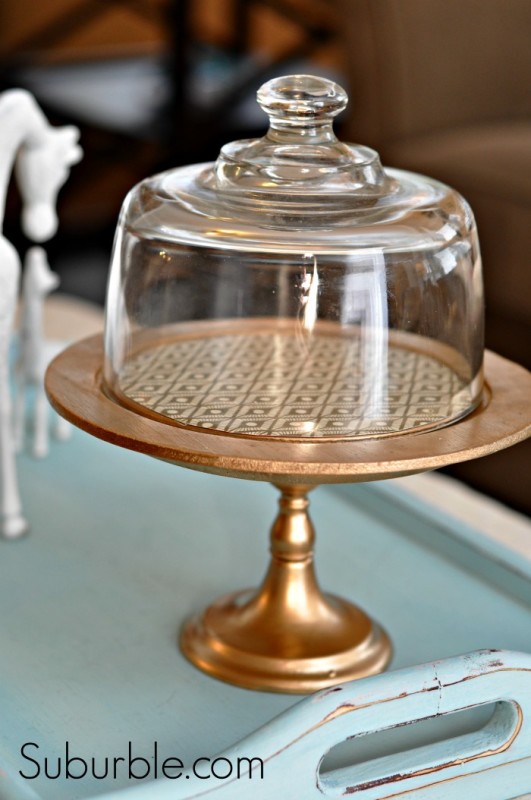 A Cheese Plate Turned Into A Cloche!
I've thrown my hat into the ring for the East Coast Creative's Creating With The Stars Contest! Let's see what these mason jars can do!