Thank you, Inglenuk Design, for adding a bit of personality to our table!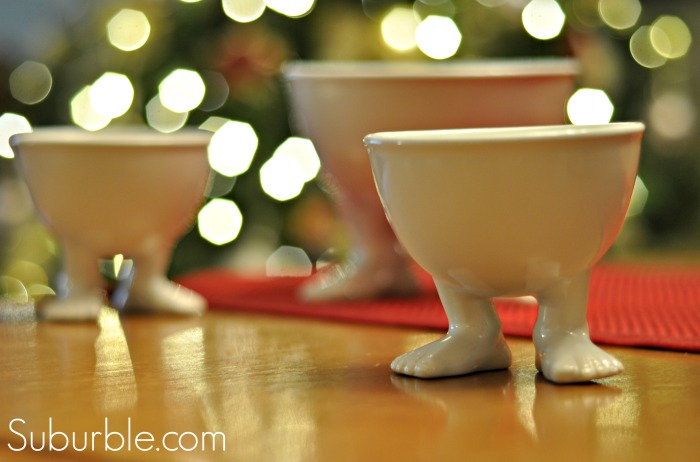 You can't tell me that these bowls don't make you stop for a second. "How adorable!"
Or "That's awesome!"
Both of these expressions came from my mouth on the evening that I got to take a walk through Inglenuk Design, a Vancouver-based showroom of gorgeous pieces of decor. And when I say gorgeous – I mean it.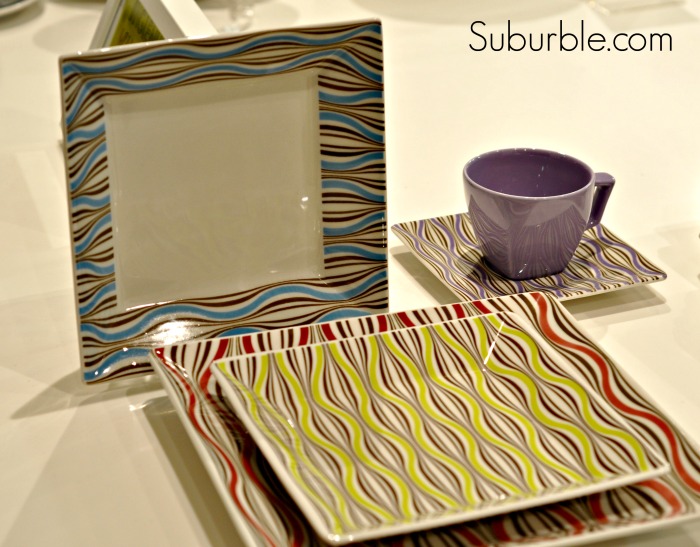 Inglenuk proudly shows off its collection of Karim Rashid's servingware. The colours of this line immediately grabbed me. What colour would you choose?
I'm leaning towards the blue… but the yellow is something awesome too.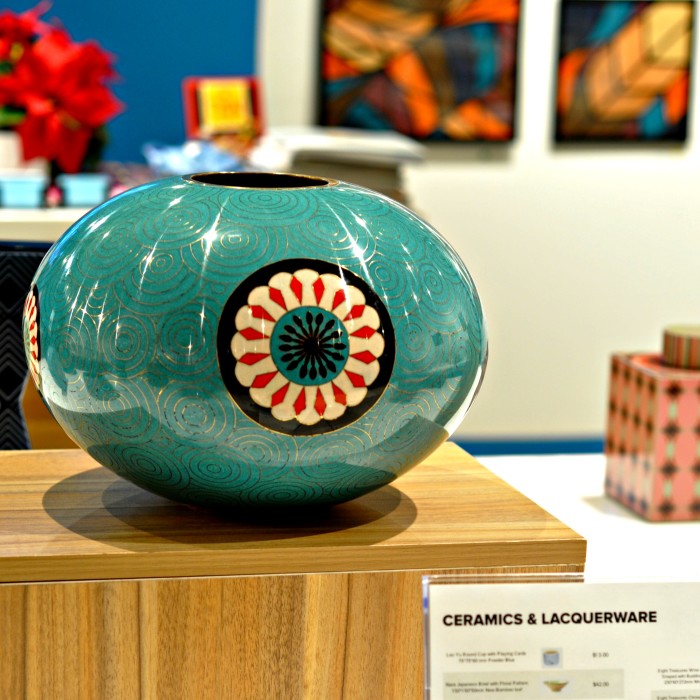 You may have seen this piece on my Instagram: this vase is a cloisonne piece by Piling Palang. Cloisonne is the art of handcrafting designs onto metal using coloured glass paste that fills enclosures made of copper or glass wires. It is then fired and then re-filled several times, as the enamel shrinks in each firing.
As a result, these large vases are showpieces of time, patience, and beauty.
There is a tiffin-box piece that I adored, too. You can see it here.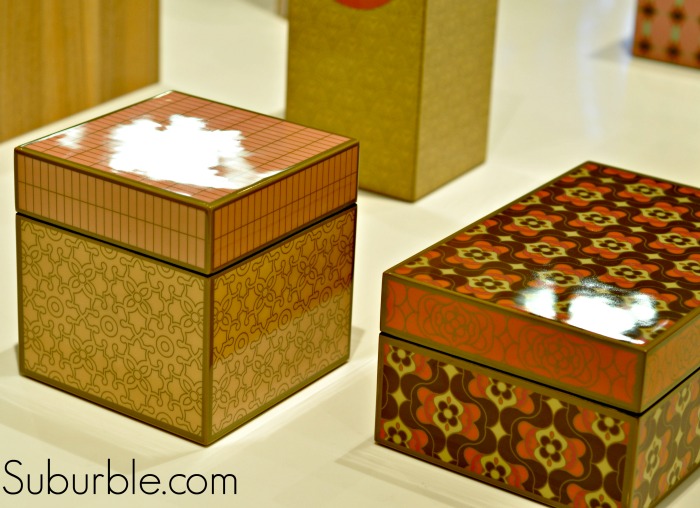 These lacquer boxes – also created by Piling Palang – caught my eye as I traveled around the showroom. So lovely and so detailed.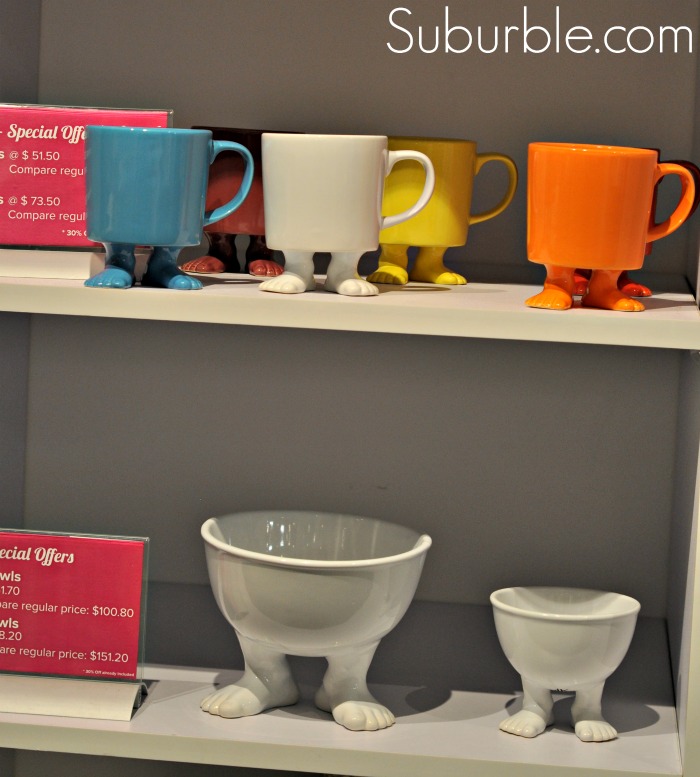 And then I stumbled onto this corner of the shop. Where my face broke out into a grin.
Wouldn't yours?
I was thrilled to find a few pairs of feet that would be joining me at home.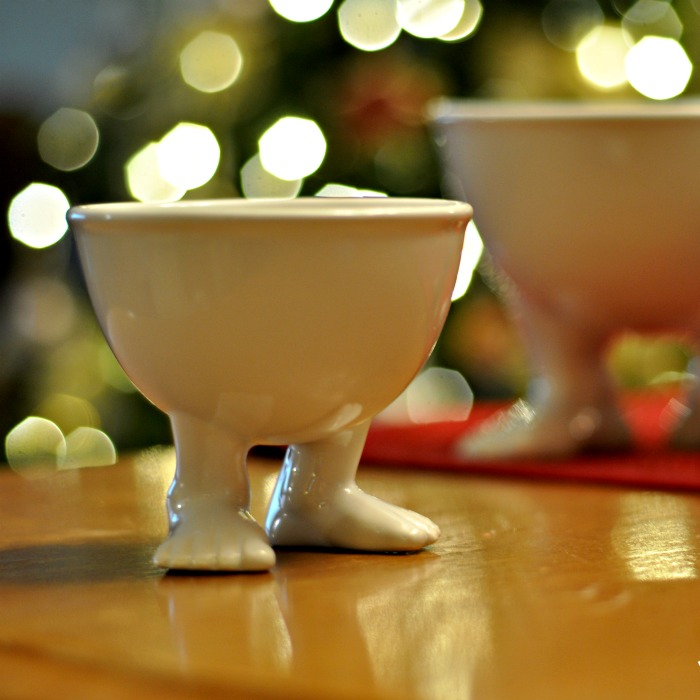 Hello dinner. Going somewhere?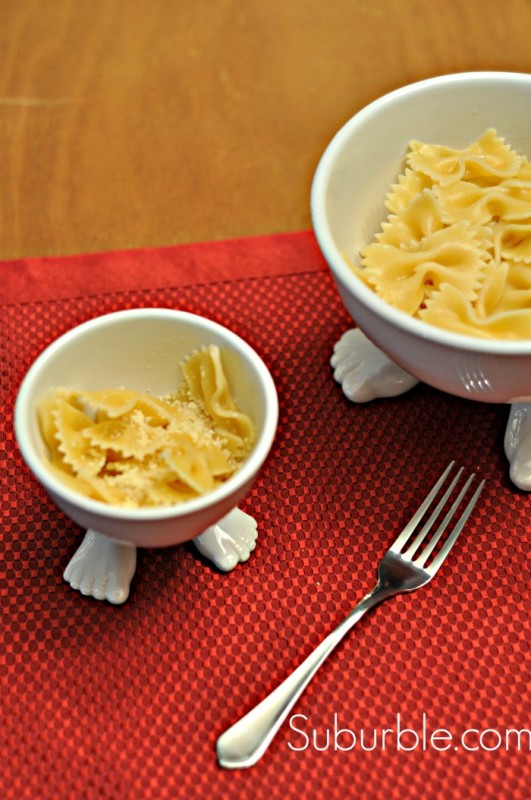 You know that the girls were absolutely thrilled with this Dylan Kendall set of small bowls (with a medium-sized Mama bowl to hold the main). The feet are charming, and Lila and Lucy giggled as they forked their noodles from their dishes.
And that was the intent behind these bowls: read more about Dylan Kendall and the motivation behind her pieces.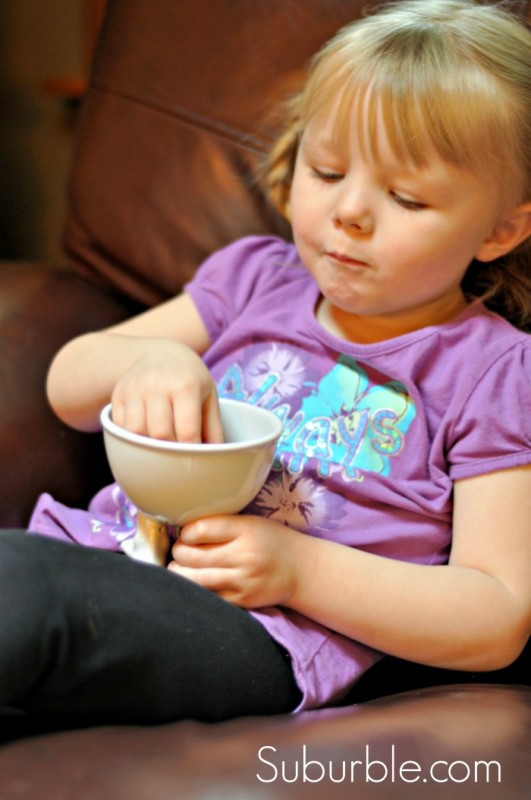 And as one of Inglenuk's founders, Leandro Ang, pointed out to me, the little feet on the bowls make them perfect for small hands to hold.
What's even crazier is that they're dishwasher and microwave safe. Yeah, I know. I was shocked when I turned the little bowls over and discovered that.
Inglenuk has a bit of fun for every household, whether it's the delicate and beautiful lines of a Piling Palang piece, the angular designs of Karim Rashid's glassware, or the quirky sensibilities of Dylan Kendall's sweet feet (they have mugs – did you see that?).
Check them out online, and tell them that you saw their bowls dancing on Suburble!
Inglenuk Design: Online Marketplace/Facebook/Twitter/Instagram/Pinterest