Back when I worked in the classroom, I loved having colour on the walls.
I was the woman who stapled scrapbooking paper to the bulletin boards. I bought posters from the teacher store. If I had a laminator during those years, things would have gotten serious.
When I got the chance to create classroom decor on Crafts Unleashed for the upcoming Back-To-School season, I immediately started brainstorming.
This ruler star was the result.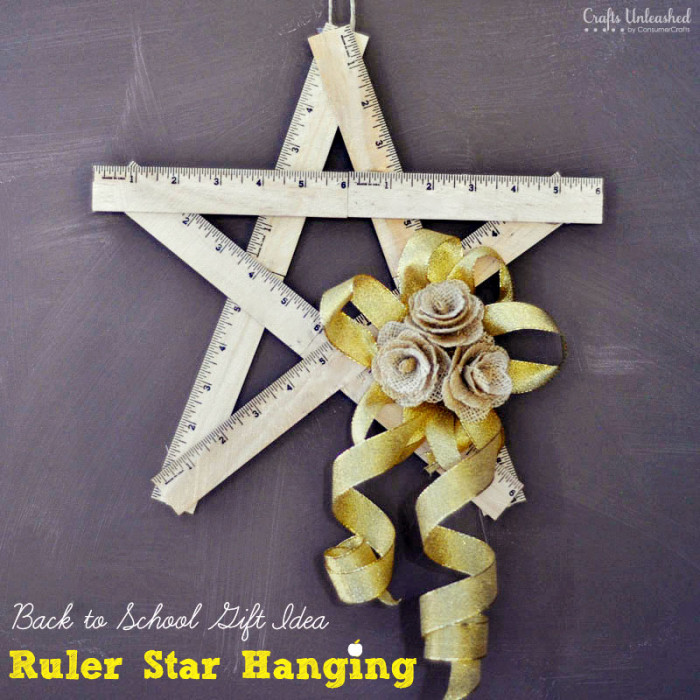 I love it.
If you're a mathy-type, or a teacher, or just someone who loves a good Fall wreath, you should hop over to Crafts Unleashed to get my tutorial!
I'll show you how a stapler gets the job done.