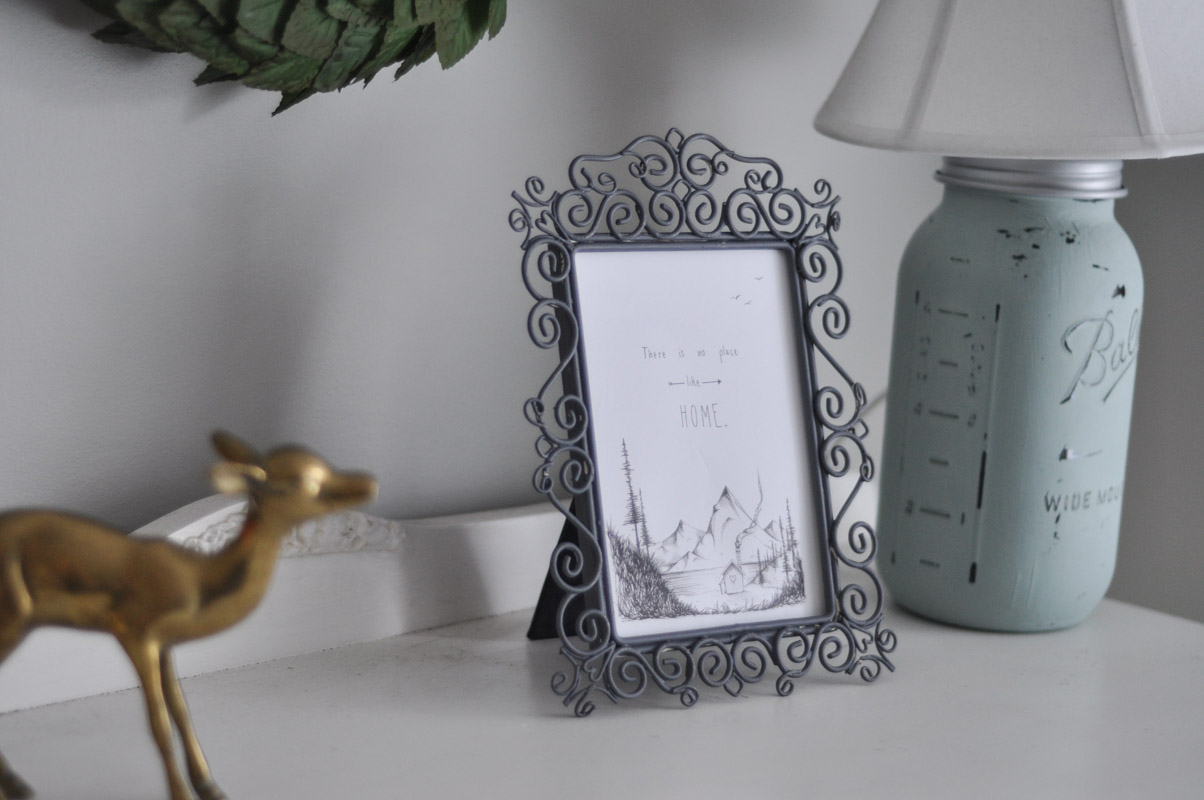 Before she found thrift stores….
I found this picture frame in a thrift store years ago. I was in university, and I was wandering the shelves laden with frames, baskets and boxes without really knowing what I was doing. I had previously convinced myself that I had to buy my decor brand new from a highly-styled shop. My 19-year-old brain was coming to realize that power of pre-loved.
Until then, I'll admit it – I was a snob. With the purchase of this little metal frame, I came to my senses. And thank god for that! Currently over half of my house is someone else's hand-me-down!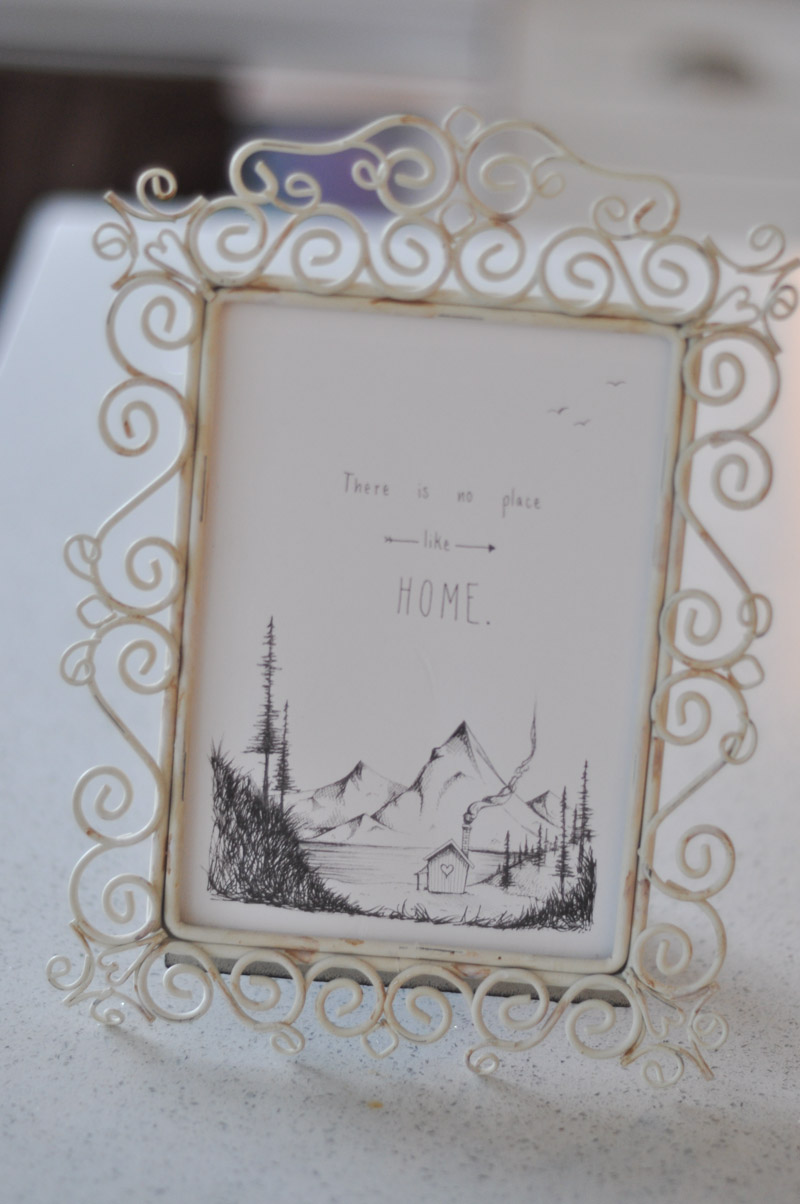 The off-white metal frame had seen better days. I've lost the glass (a result of various faux shadow-box style crafts) and it seems as though there is rust or staining growing in the creases of the wire work.
And the print I wanted to showcase – a very simple "There's no place like home" print on bright white cardstock.
The two whites were clashing furiously. It wasn't working and I needed to fix it.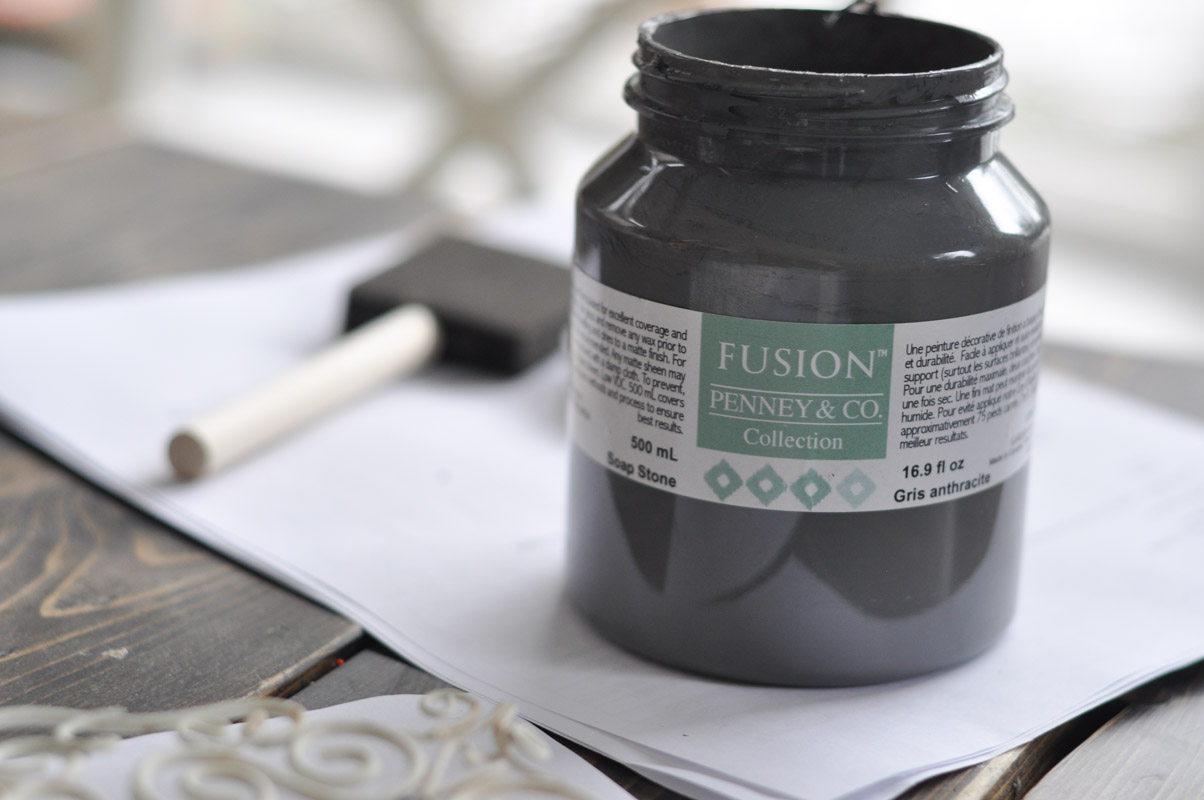 Remember, less is more.
I grabbed a pot of Fusion Mineral Paint's Penney & Co paint in Soap Stone. I didn't even read the label to see if it would stick to metal. Nearly everything happily accepts a coat of Fusion, so I wasn't worried.
I used a foam craft brush and used a very small amount of paint on the brush as I worked. I painted as if I was using a spouncer – primarily moving in a dab-dab motion in order to get into all of the nooks and crannies.
After one careful coat, I was done!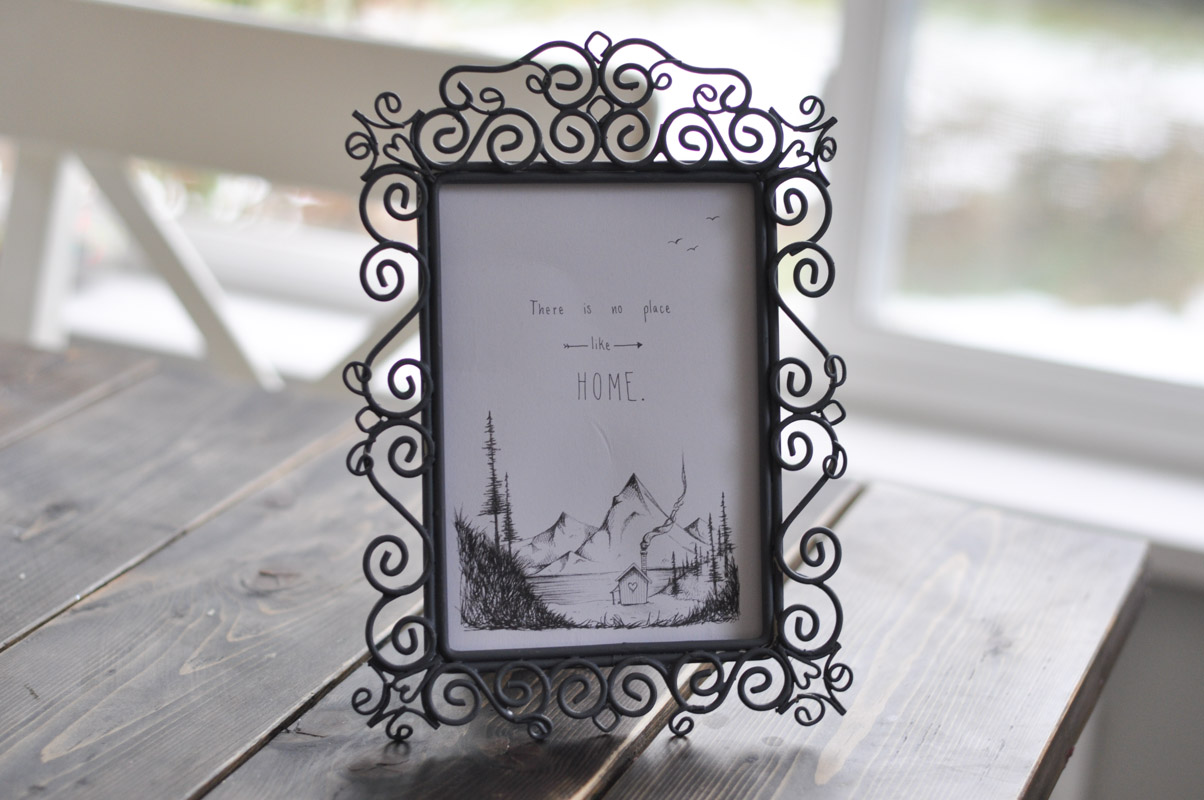 The frame is completely renewed! And now the little print isn't getting lost in the clash of the whites.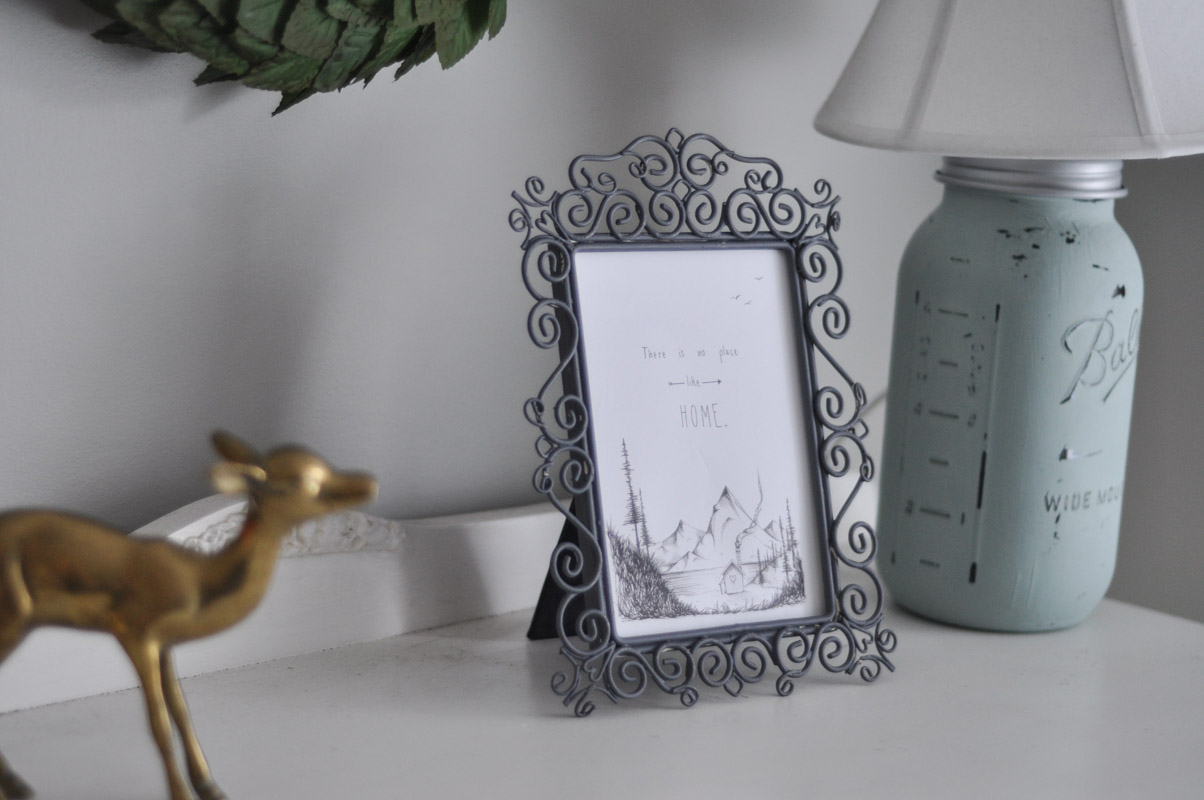 Right now, it has found a home in the living room, where I think the message rings truest for me.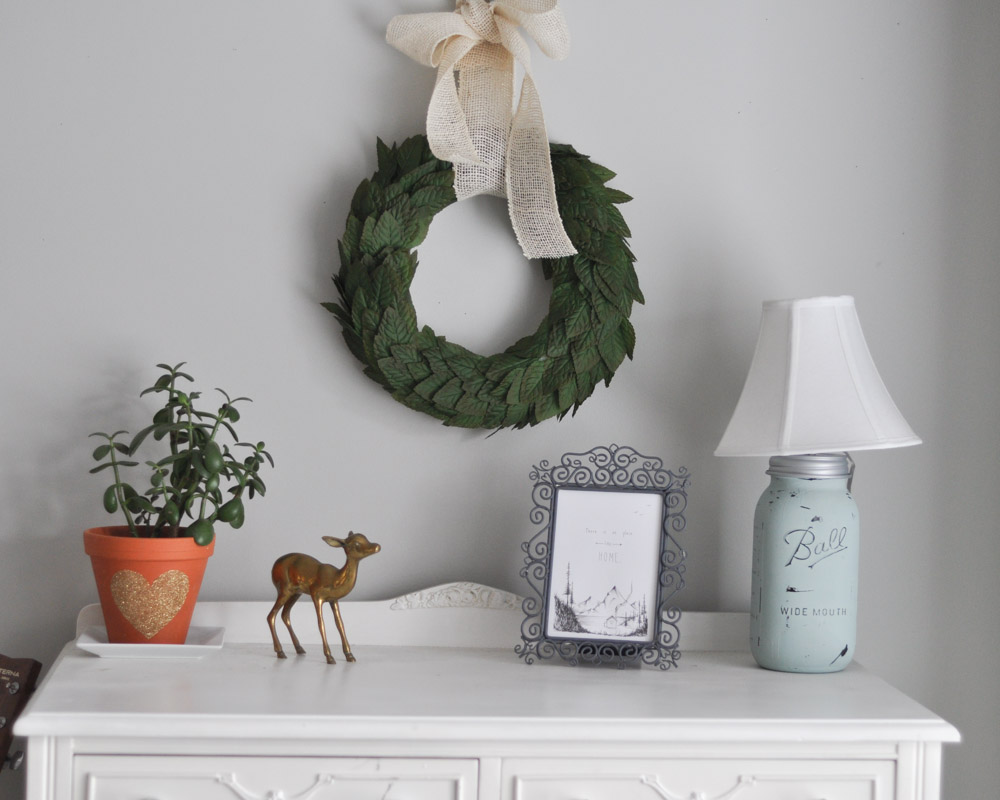 You can't beat the renewing powers of paint. I'm looking for even more things to put a lick of paint on. January begs for change, and I'm very willing to oblige!
See how pre-loved becomes new again with these painted projects:
(click on the photo to read the tutorial)