There's a reason why they call bacon the "vegetarian's kryptonite".
It's because it's very good.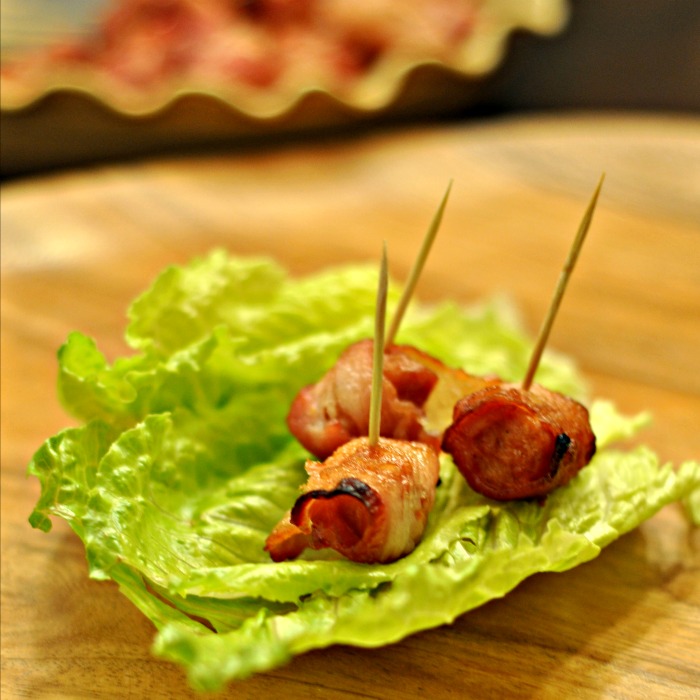 Mr. Suburble and I were first introduced to the magic that are bacon-wrapped sausages at our friend, Katie's, house. During a party, she put a casserole dish full of these little gems onto the table.
And the carnivores swarmed.
They happily devoured these little meat-nuggets, and Mr. Suburble looked at me and said, "You need to get this recipe!"
So I did.
Bacon-Wrapped Sausages
2013-12-16 03:00:18
Ingredients
2 pkgs breakfast sausage
2 pkgs bacon (I prefer maple)
1 cup brown sugar
Skewers (I use metal, but wood will work)
Metal wrapped pan with metal rack
Instructions
Place sausages in saucepan full of boiling until cooked (about 15+ min)
Place sausages aside until cool
Preheat oven to 400 degrees
Once cool, cut sausages into approximately 1/2" wide slices
Cut raw bacon slices into thirds
Wrap sausages in bacon and put on skewer
Place skewer onto rack (on foil-covered pan)
Complete all skewers, then rub over the meat with 1/2 of brown sugar
Flip the skewers and rub the rest of the sugar over the skewers
Place pan into oven and cook skewers for approximately 15 minutes (or until bacon crisps up)
Flip skewers and continue to cook them for another 15 minutes
Remove pan and leave to cool until skewer can be handled
Place in serving dish and serve with toothpicks.
Adapted from our fabulous friend, Katie
Adapted from our fabulous friend, Katie
Suburble https://www.suburble.com/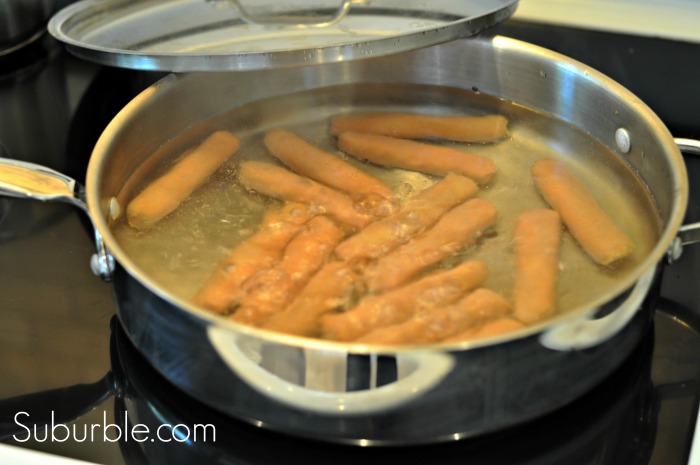 The first time I boiled the sausages, Mr. Suburble looked at me funny. "That doesn't seem right…."
But it's the right way to do it. Just trust me.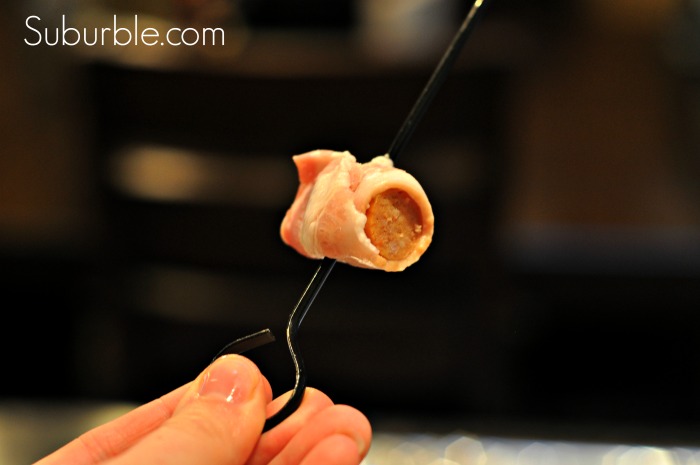 I like to use a metal skewer (only because they're large and I always have them on hand, unlike the wooden skewers, which are hit-or-miss in this house).
Remember – they get hot in the oven! Use an oven mitt to handle them.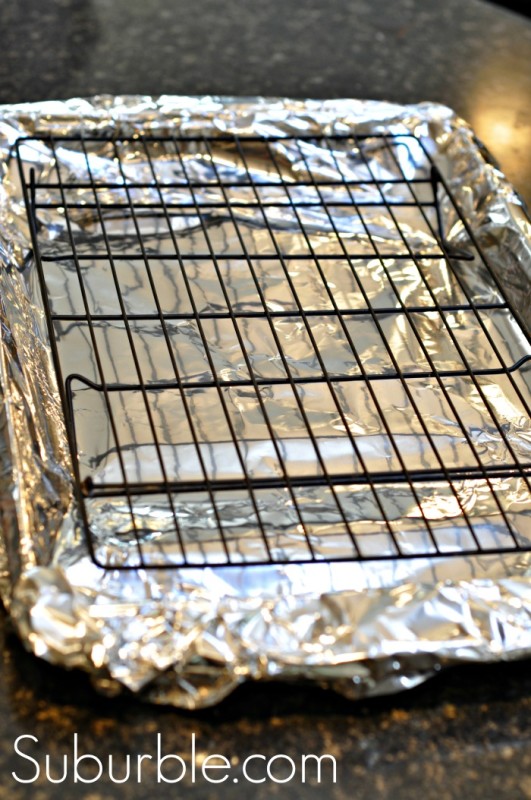 The pan should be covered in foil. The bacon will drip a lot – and I mean a LOT – of fat during the cooking process. The foil keeps the pan from being ruined and makes clean-up much easier.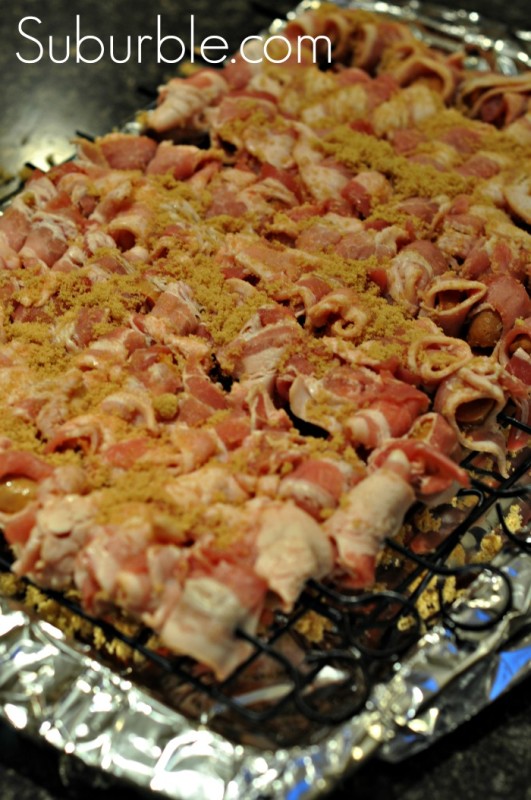 I think the secret lies in the brown sugar. The caramelized bacon "wrapper" is a perfect compliment to the little sausage center.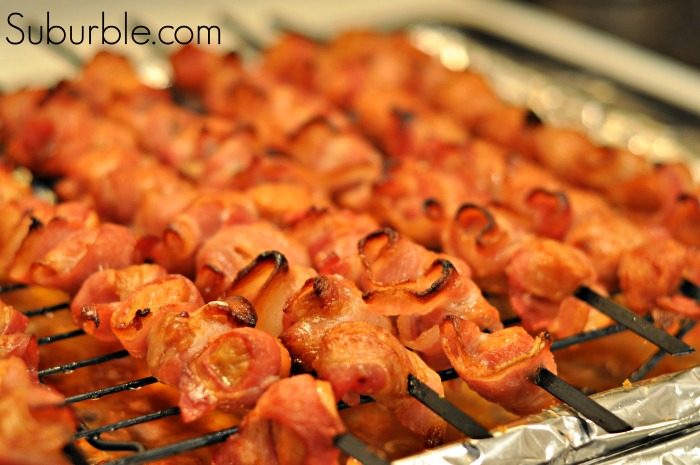 Mr. Suburble often asks if he can have a skewer.
I do my best to look horrified and swat him away.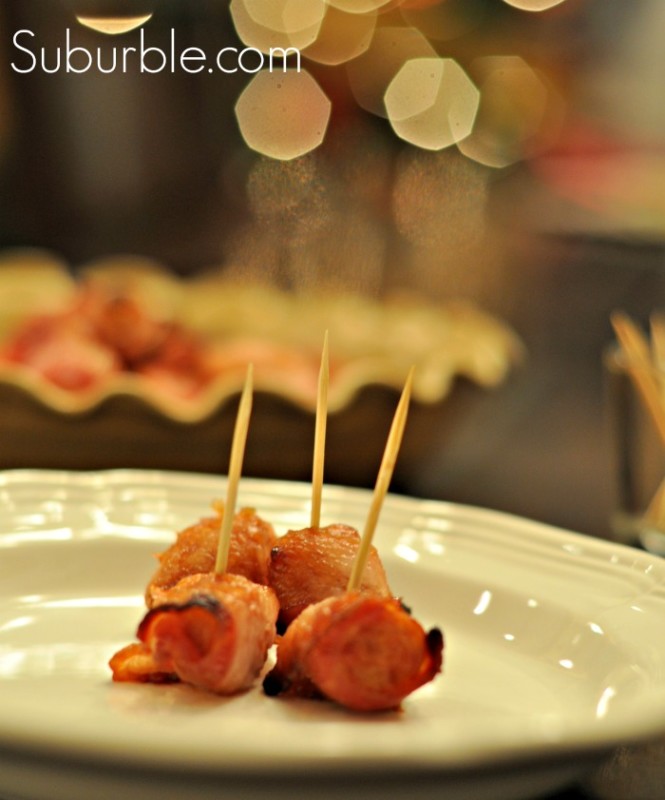 And voila! Your little meat-treats are ready to be presented!
This is a perfect dish for an evening gathering, or as a side-dish for brunch.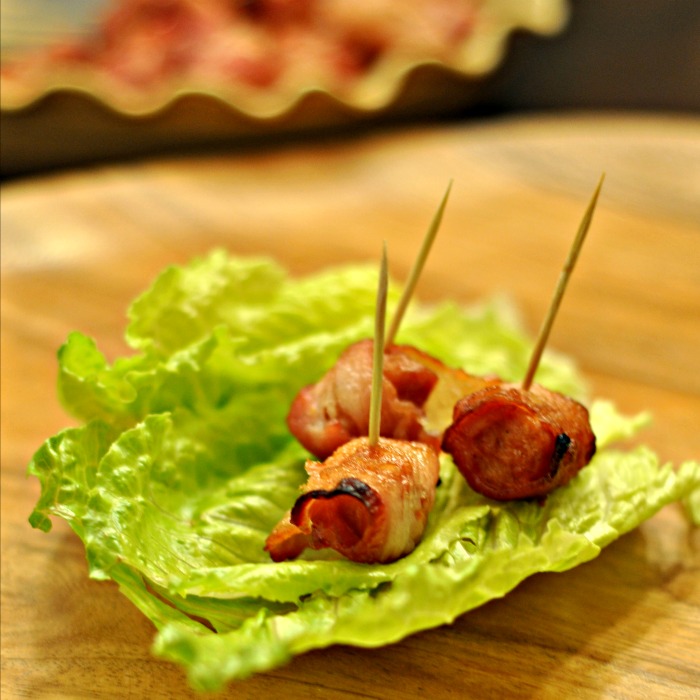 I know that these are going to make an appearance on Christmas morning AND at New Year's Eve in our house. Mr. Suburble would be bitterly disappointed if they didn't.