I am a member of the Collective Bias® Social Fabric® Community. This shop has been compensated as part of a social shopper amplification for Collective Bias and its advertiser.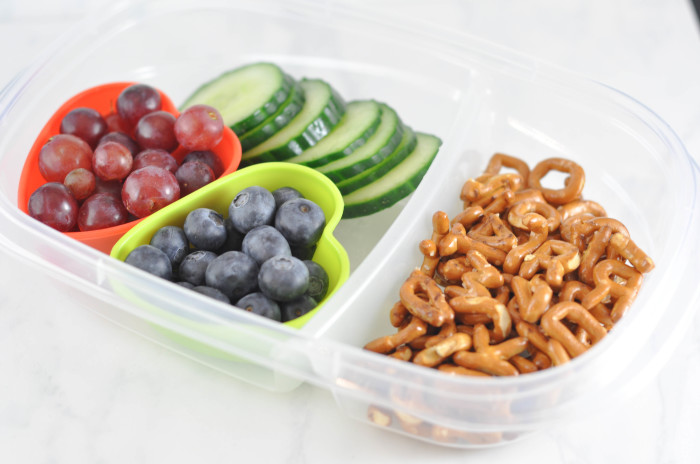 I've already talked a little bit about how Mr. Suburble has made a New Year's pledge to brown-bag his lunches.
It's an important one, because eating out multiple times a week isn't good for anyone. It's not good for your body (Hiya Sodium…) and it's not good for you when your wife is adding up the lunch receipts.
I swear I'm not a nag. Just a bit of a nanny-goat at times.
When I got the chance to showcase some great on-the-go meals in a #CollectiveBias post- meals that Mr. Suburble would be happy to eat – I immediately thought about variety.
Mr. Suburble is not the type of guy who could eat a ham and cheese sandwich every day and still feel excited about his lunch. Let's face it – not many of us could.
I went through this phase where I packed him cold cuts and crackers nearly every day. I thought I was in the running for an Awesomest Wife award. Look at how I'm cutting up these little sausage-thingies. And little slices of cheese! Isn't this so cute? He must love these!
Nope. Even sausage-thingies get old. Especially after a week of non-stop garlic sausage and Ritz crackers.
What was I thinking?
I've learned that a bit of variety goes a long way in making a brown-bagged lunch more appealing than the take out.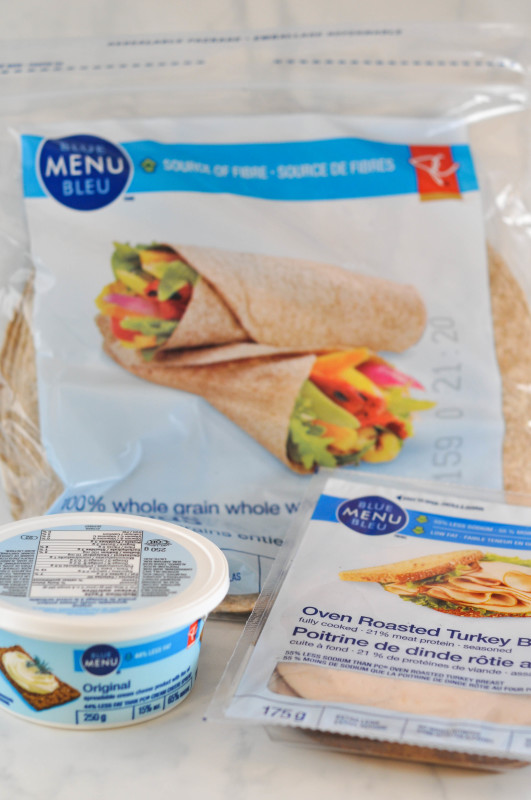 The girls and I headed to Superstore to pick up some Blue Menu products; we got straight to work, whipping up some lunchy-loveliness.
First up: the Turkey Cranberry Roll-up.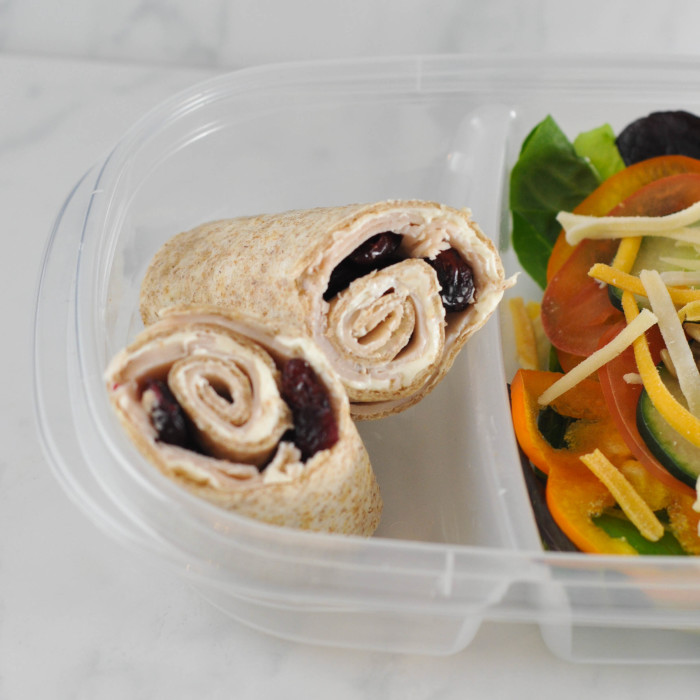 Turkey Cranberry Roll-Ups
2014-01-22 00:16:46
Ingredients
1 pkg Blue Menu sliced turkey breast
1 pkg Blue Menu Whole Grain Tortillas
Blue Menu Plain Cream Cheese
Dried Sweetened Cranberries
Instructions
Spread cream cheese over a tortilla
Cover tortilla with turkey slices
Sprinkle cranberries over turkey
Starting at one side, roll up tortilla very tightly until it is a cylinder
Cut the roll into four or five pieces
Put into lunch container and send off with love!
Suburble https://www.suburble.com/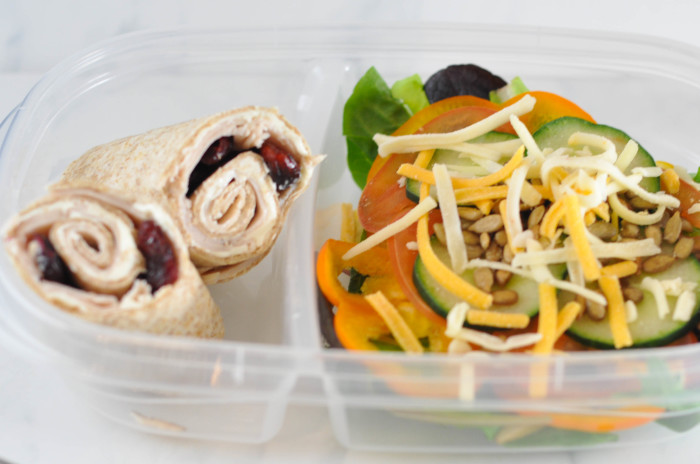 I paired these roll-ups with a salad. I think they balance each other quite nicely!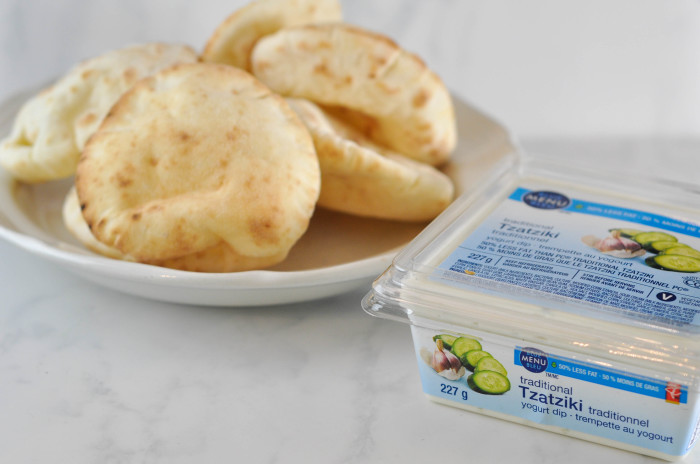 Mr. Suburble and I are both huge tzatziki fans. Tzatziki is probably my favourite dip because it's low-calorie (less than hummus… which was my go-to for a long time), and you can dip so many things in it!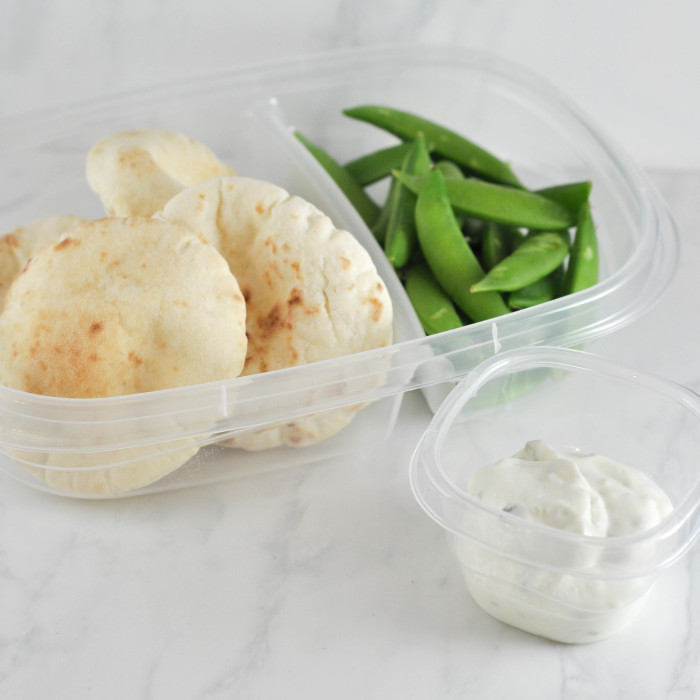 And sometimes, I like to take some time when preparing our on-the-go snacks.
Especially when I'm packing them for the kids.
And are my kids picky when it comes to food?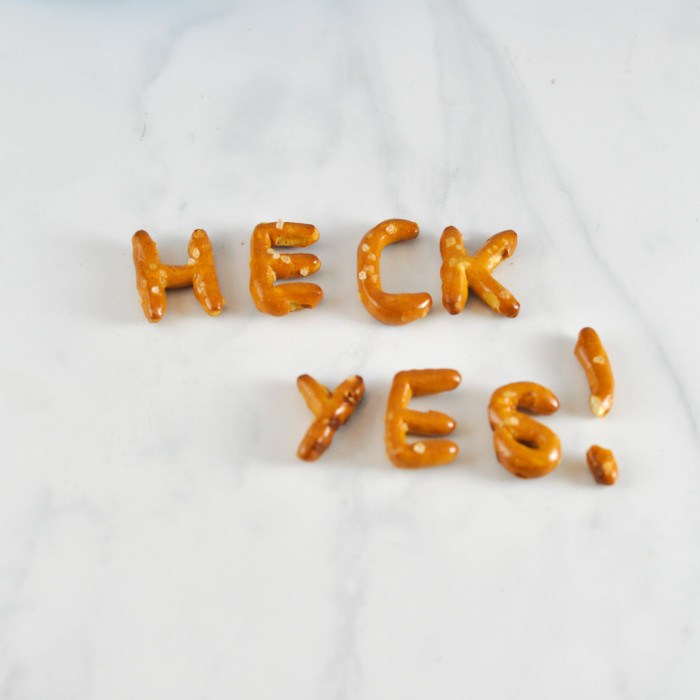 Pretzels shaped like the alphabet!!!
I know. I had to spell SOMETHING! The nerd in me needed to make pretzel-art.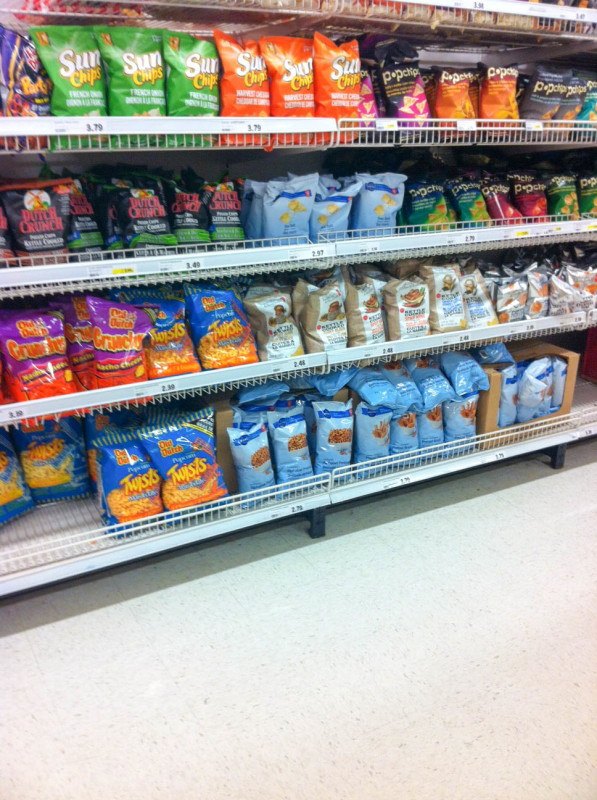 You can find these bad boys in the chips and pretzel aisle of Superstore. Just look for the Blue Menu label.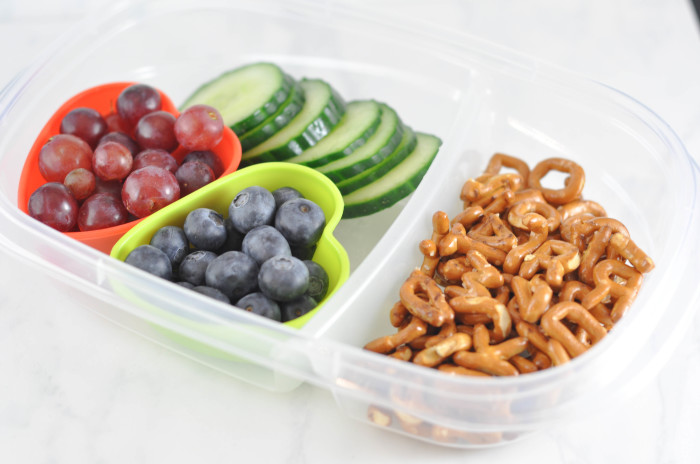 A few silicone muffin cups divide the container into a bright and colourful spread. Everything is neat and tidy… and I feel like the kids really like the presentation.
And so does Mr. Suburble. This is actually HIS snack; it's not for the kids.
I'm doing my best to keep things happenin' in the lunch kit.
How do you jazz up your bagged lunch? I'd love to hear your ideas!