I don't know about your household, but in ours…. Elsa is a pretty big deal.
She's such a big deal that this mother made phone calls to not only her local Disney store, but to Disney stores in OTHER COUNTRIES to see if the "Elsa dress" was in stock.
It wasn't. Of course it wasn't. Our local shop sold out of 88 dresses in a day. One day. And that was with a limit of one dress per customer.
Hello… is this the Cabbage Patch Baby frenzy of the 80s? Because this is crazy.
We eventually found a costume for our own Ice Queen to wear (at *ahem* Target… ), but she still wanted the crown. Yes, storyline inconsistencies abound (Elsa chucked her crown and ran up a mountain to be an ice-shooting recluse in the movie, but five year olds give zero cares about those details), but Lila was adamant.
She wanted a crown.
On Consumer Crafts, I'll show you how to take a cereal box, some paint, and a hair comb, and turn it into a crown fit for a Queen of Eternal Winter.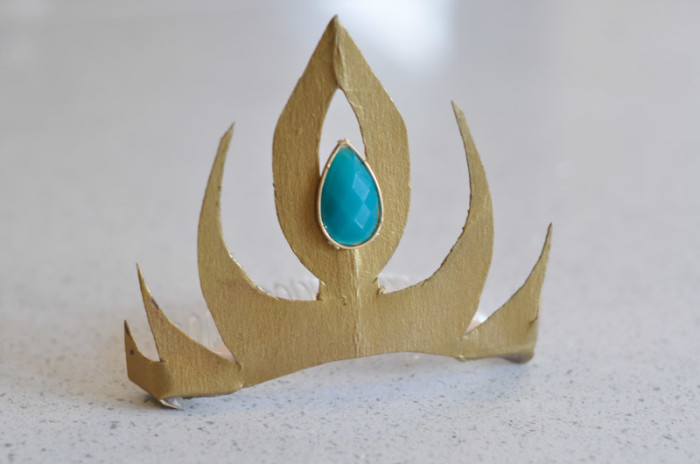 It's actually pretty easy.
See how you too can DIY this crown and save yourself from rifling through shelves and elbowing other mothers in the costume aisle.
And just a sidenote: Can anybody tell me why NOBODY wants to be Anna?
In my opinion, her dress is WAY better. And she saves her sister from death and ultimately frees the kingdom… blah blah… heroine… blah..
Help me out, guys. Why!?!?