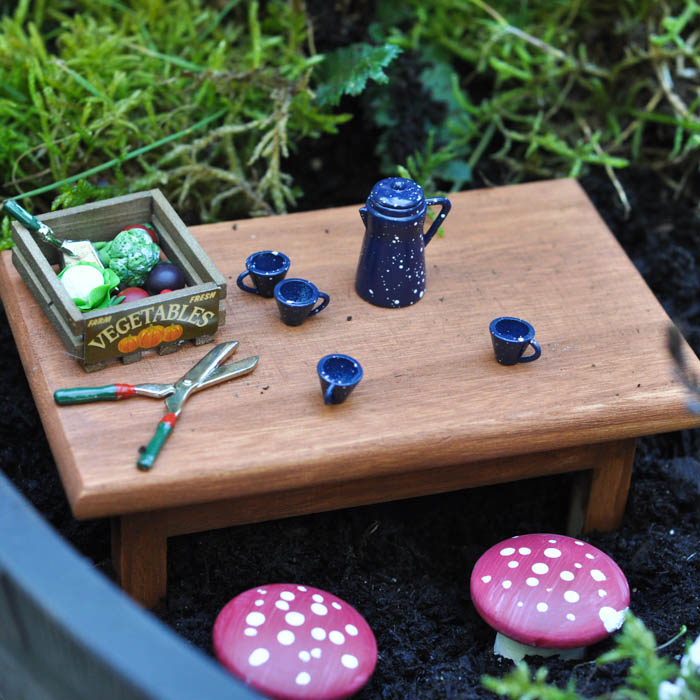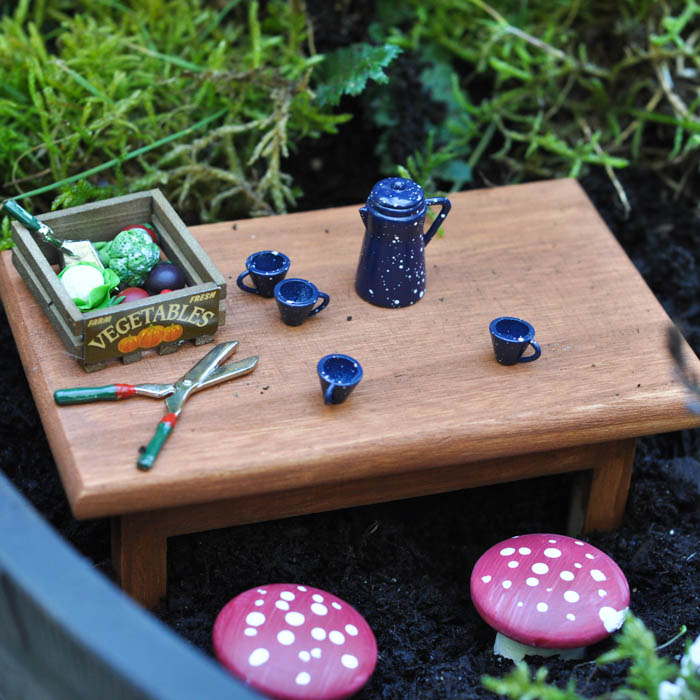 I have wanted to make a fairy garden for ages. Many times, we have walked through a patch of woods that was peppered with fairy doors. Our girls have developed a love of woodland magic.
And I can't help but imagine that little sprites are lurking behind trees and bushes in the backyard.
They just need a place to sit!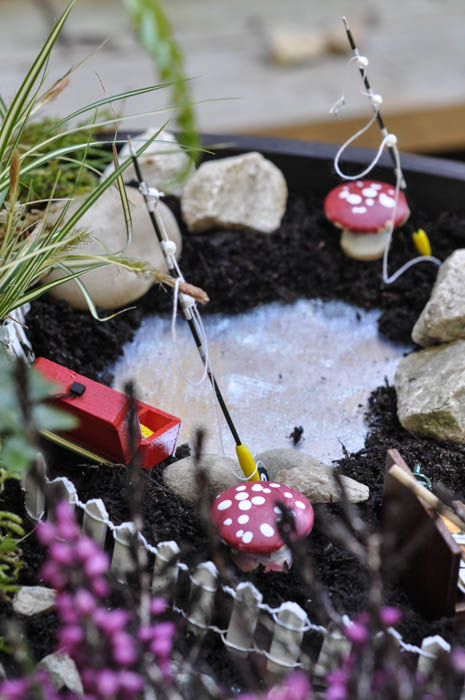 Last month, I shared a Fairy Garden Tutorial on Crafts Unleashed. The girls and I had so much fun fussing over the details of the garden. Teensy little tea pots and tiny little rakes…
But I wanted to share the toadstool tutorial here. I think that every garden should have a spot for the fairies to rest.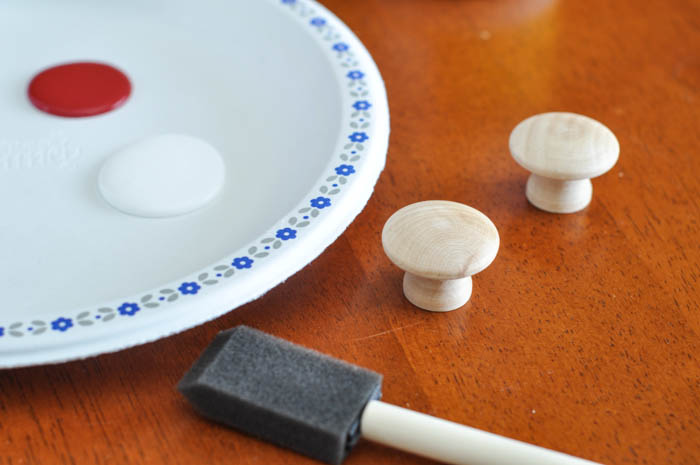 Making these toadstools is a simple and kid-friendly craft. You only need a few materials:
Acrylic Paint (I used red and white)
Wooden cabinet pulls
Foam paintbrush
Paintbrush (with thin pointy end)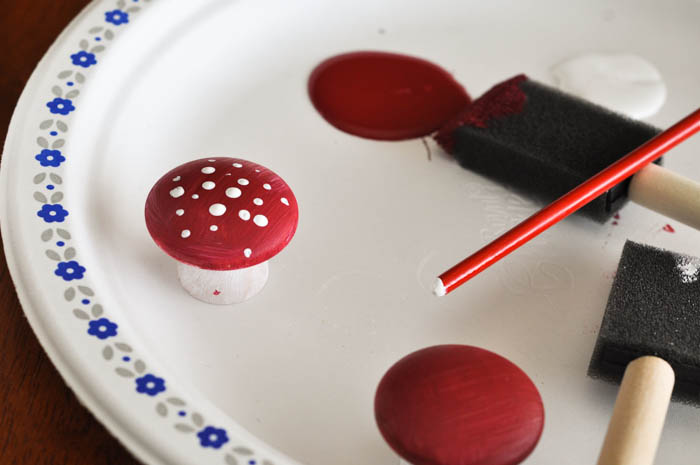 My girls painted the toadstools in two parts: the bottoms were first, and they got a coat of white paint. The mushroom "caps" then got a coat of red paint and were left to dry.
Once the toadstools were dry, the wrong end of the paintbrush was dipped in white paint and then dotted on the top of cap. Suddenly, the cabinet pull has been transformed into a toadstool!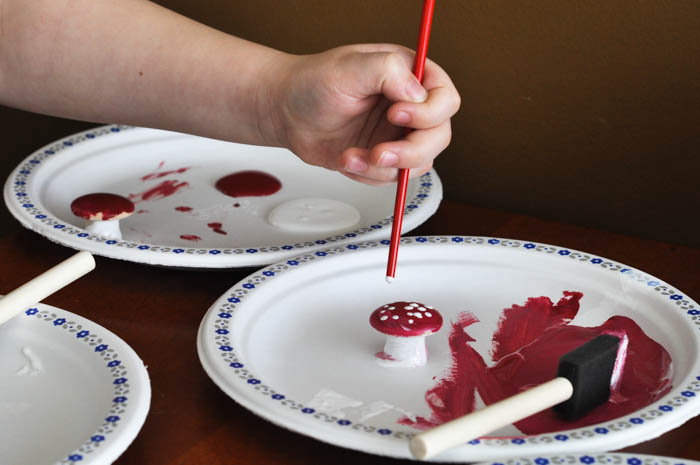 And a three and five year old can easily handle this.
Any imperfections were put there by "nature".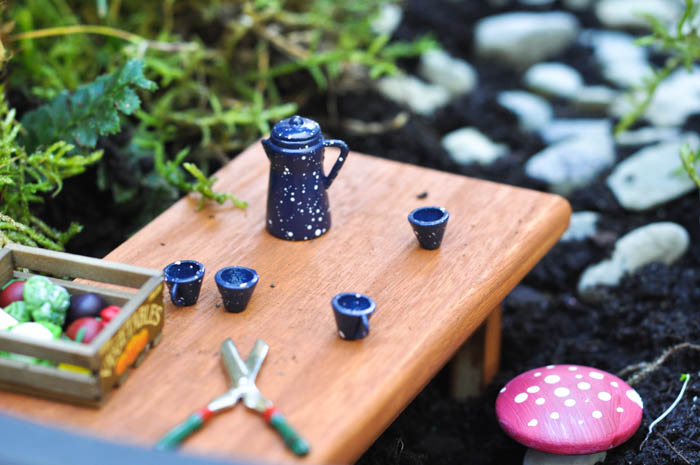 And once they're dry, the fairies' perches are ready for them to take a rest.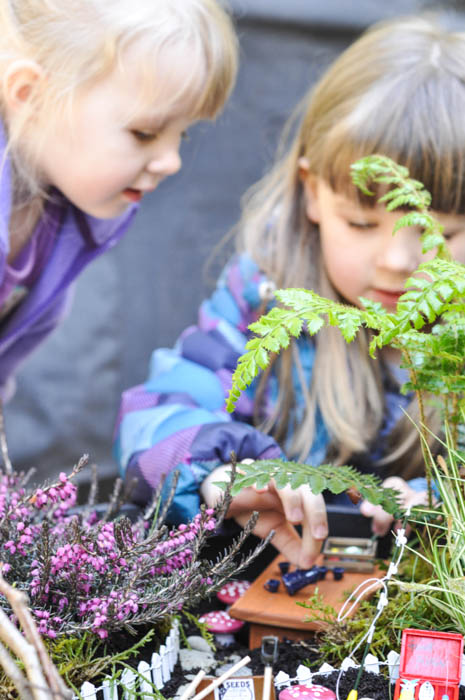 You'd better pour some tea for them. I'm sure they'll be visiting the garden before you know it!
Looking for more ideas for the backyard? I've been gathering some on my Pinterest board – they're worth perusing!
Follow Tara @ Suburble's board The Back Garden on Pinterest.