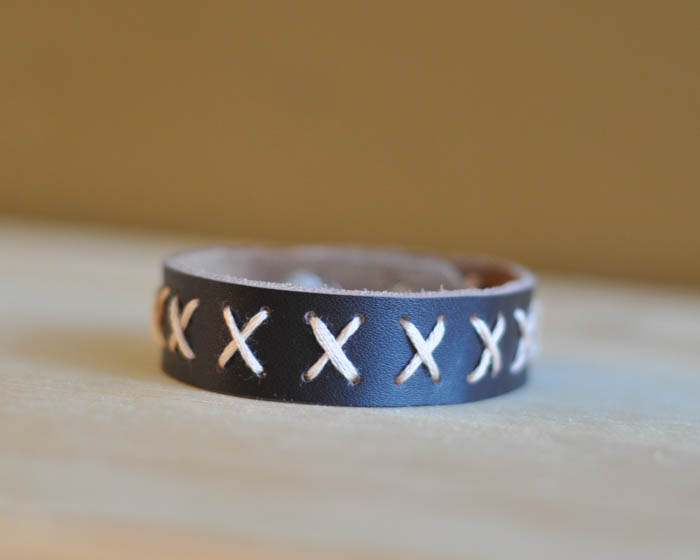 Oh, leather cuffs. How I love you.
In February, I shared my take on a heart-studded leather cuff, and how easy it was to create it. This month, I've take the same basic leather cuff – this fancy little number from Consumer Crafts (for less than $2.50 – what!?!?) – and while she's not as glitzy as her sister, it's no less fabulous.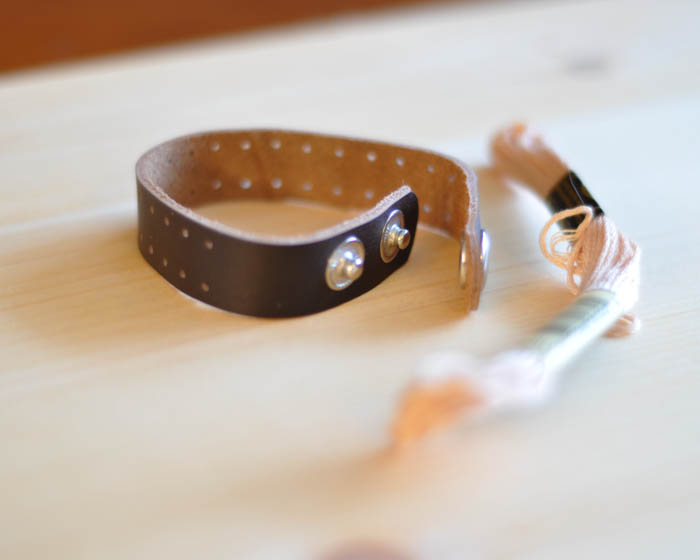 Instead of heart shaped beads, I opted to use cream-coloured embroidery floss for this project. It was actually from a huge bag of mix-and-matched floss from the thrift store.
I knew it would come in handy. Hoarding forever!
This project is a simple one, and is perfect for any skill level.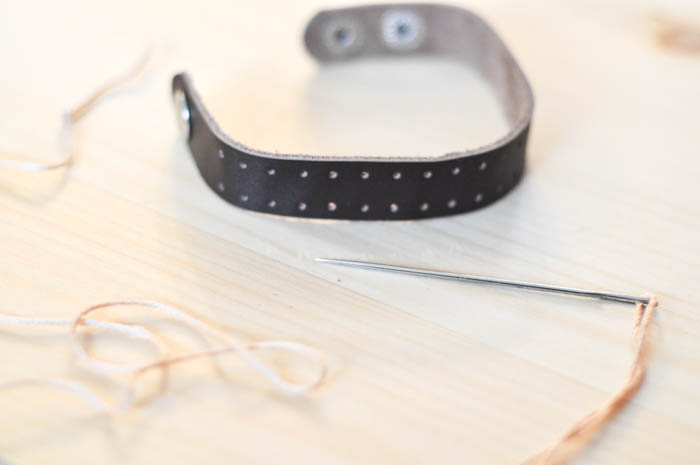 Thread a needle with a large eye, and secure it in the furthest cuff's hole with a knot on the underside of the cuff.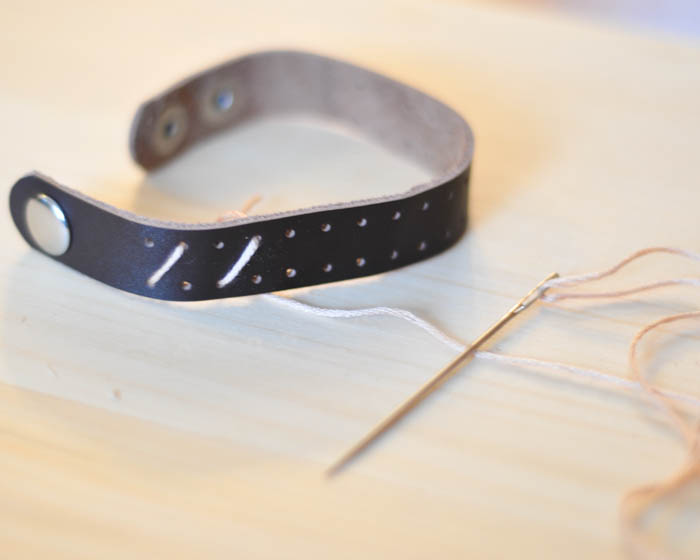 Make simple diagonal stitches through the cuff, being careful to skip every second hole.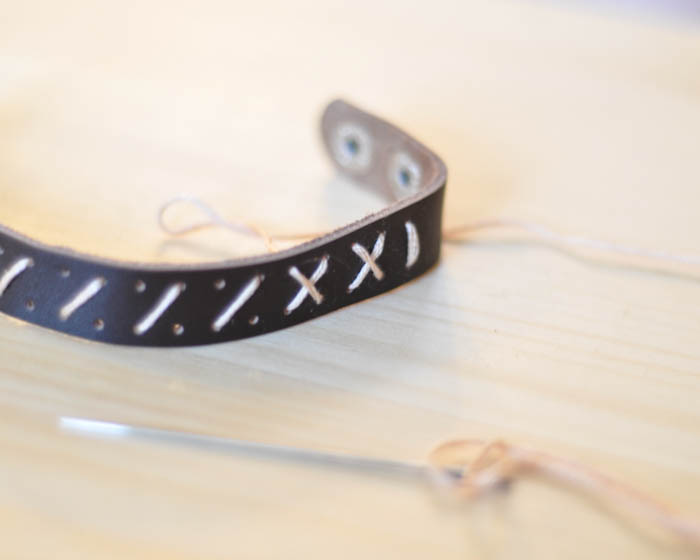 Continue this for the entire cuff. At the end of the bracelet, you will have to make a vertical stitch, so that you can turn around and stitch backwards.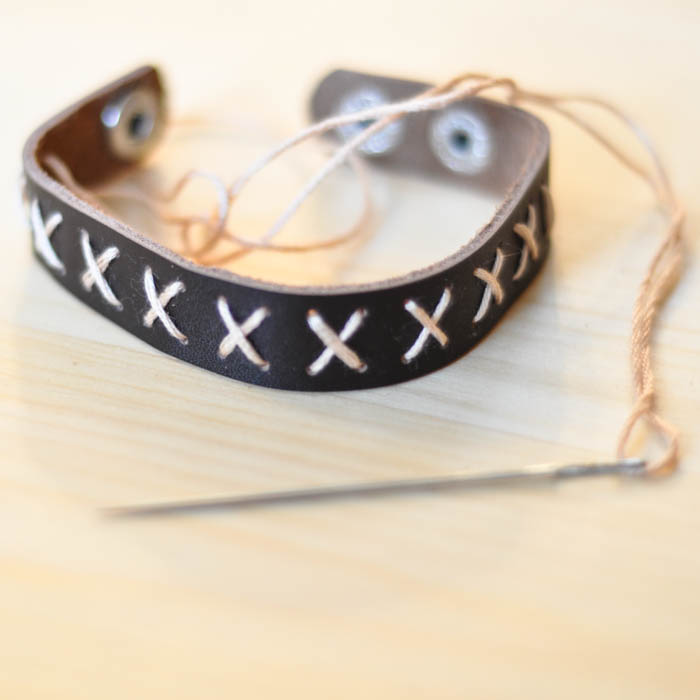 Continue the diagonal stitch in the opposite direction of the original stitches. You will create the X pattern as you stitch along.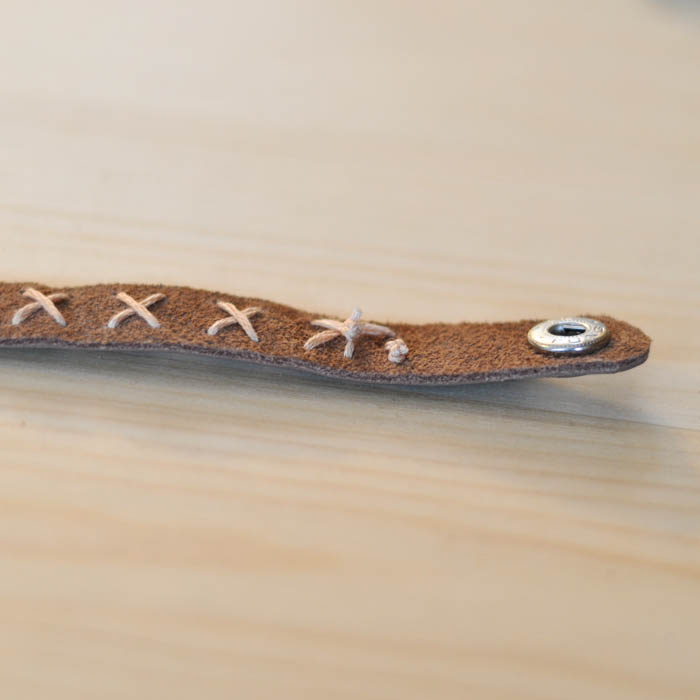 When you've reached the end of the bracelet, secure a knot by slipping the needle through one of the diagonal stitches on the reverse side of the bracelet. Tie a double knot in the floss and then cut away the tail.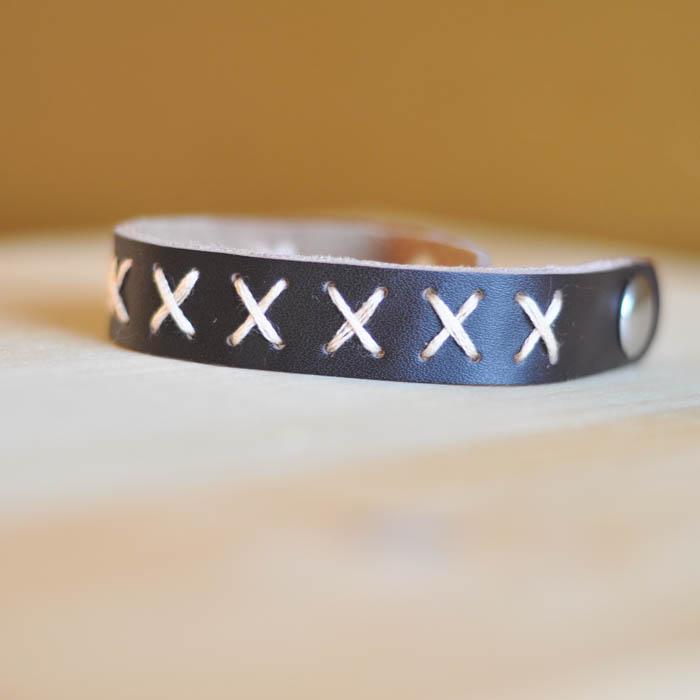 And in less than five minutes, you've created this sweet and understated accessory. I love how the floss adds a bit of interest to the cuff, but still maintains a natural look.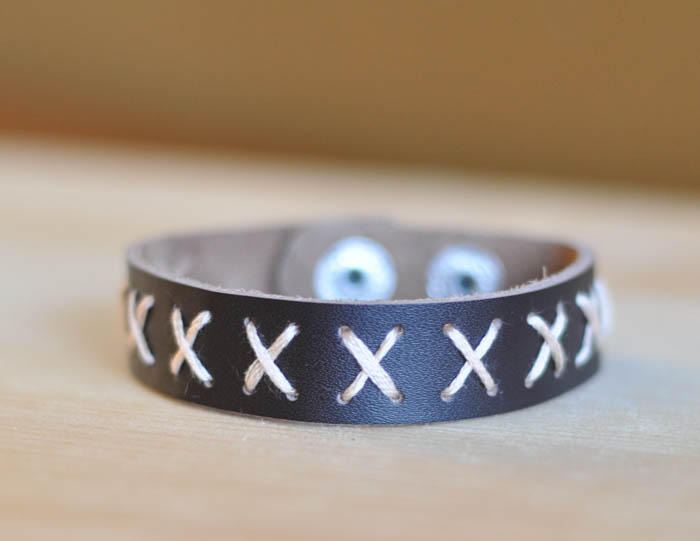 Of course, the floss can be any colour. Consider a pop of red or gold (I had to say it – wouldn't gold be fabulous?!?). I'm thinking that turquoise would be nice, too!
What colour would YOU stitch on this cuff?

I might have it in this bag of thrifted floss!

And if you want to see how fabulous this basic leather cuff is, check out the heart-studded version I did earlier this year.