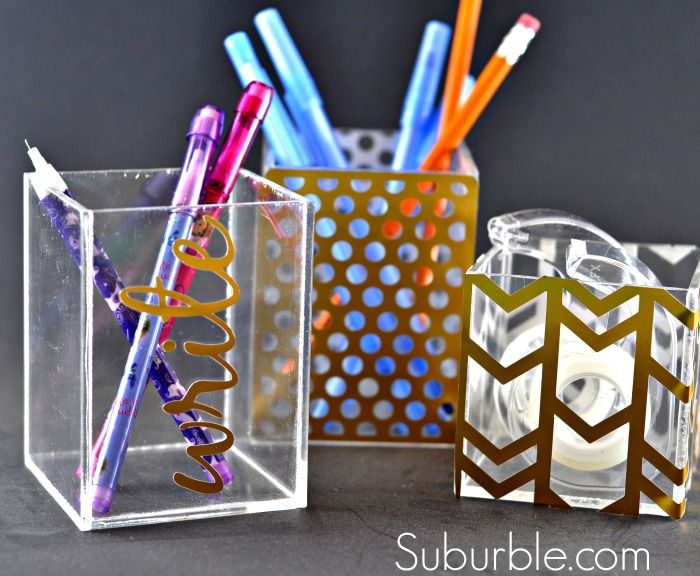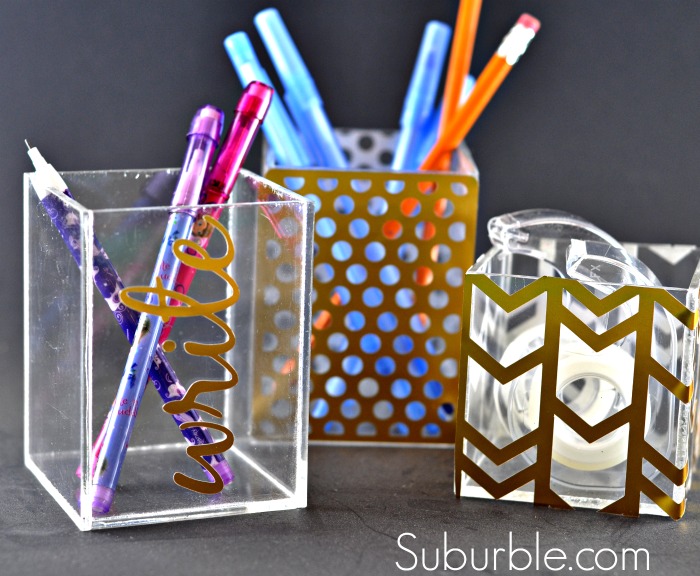 Hi. My name is Tara. And I love all-things-metallic.
And you're all "Duh, Tara…. could you maybe talk about pastels… or even plaid?"
No. I can't. I'm a crow.
I like shiny things.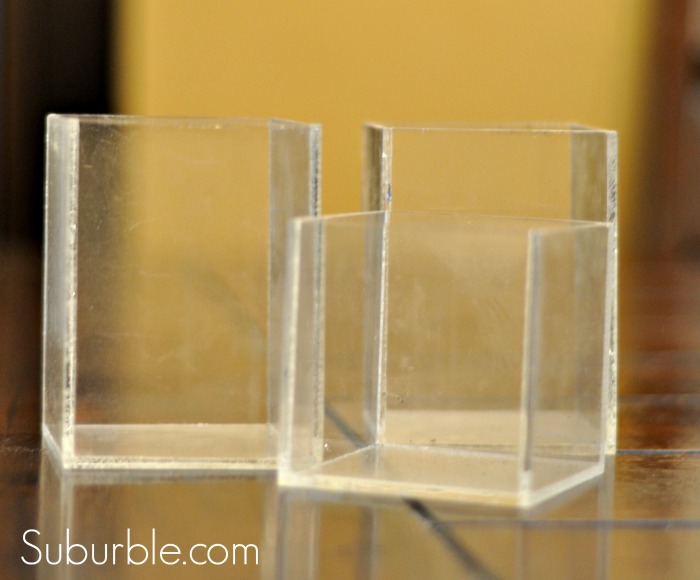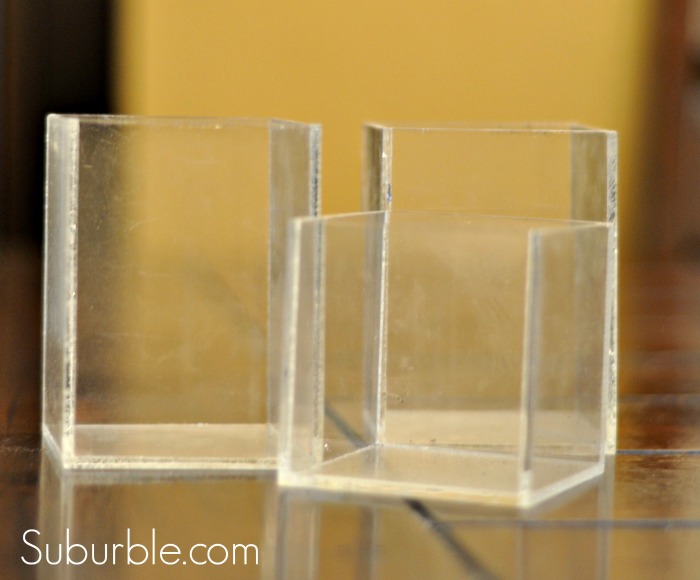 We were visiting my parents' place when my mom produced a box of plastic cubes. "Do you want these, Tara?"
It's really a formality, this "asking Tara if she wants organizational things". I always want the things. Especially if they reek of potential
Mr. Suburble tries to thwart my collection of could-be-upcycled paraphenalia. Thankfully, along with repurposing things, I've mastered the cunning art of "hiding things".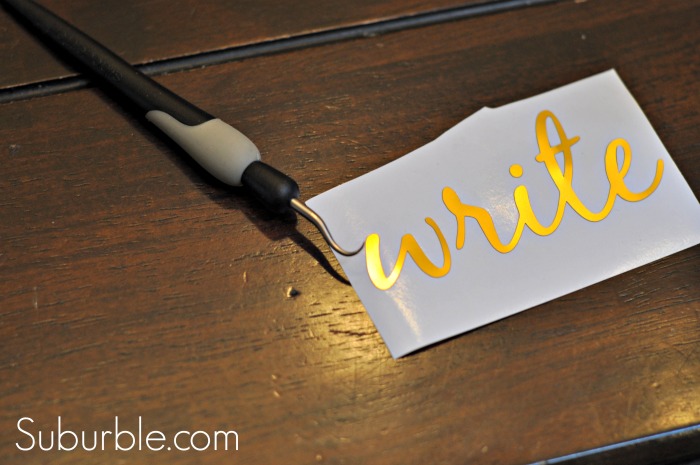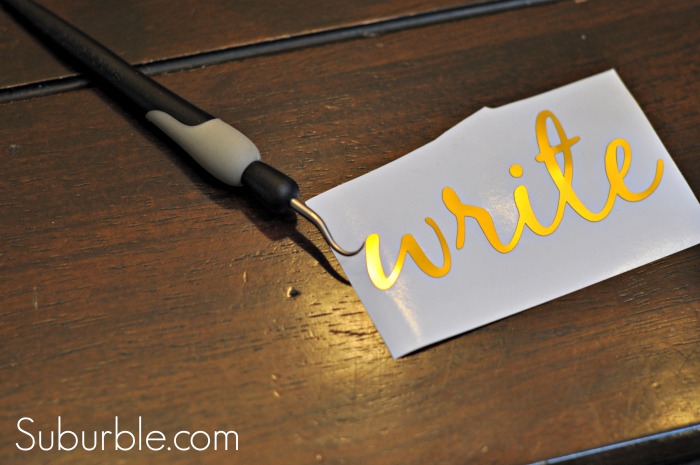 I was gifted some printable gold foil for my Silhouette Cameo this Christmas, and I had been itching to try it out. These cubes needed some flair.
And gold? Heck-to-the-yes. Put gold on 'em!
I cut out the word "write" for one box, and patterned sections for the other two. You can buy the patterns here: chevron and polka dot.
If you've not ever worked with the gold foil before, it's a bit different from vinyl. You can weed it (as I'm showing in the picture above), but it acts more like a sticker than a vinyl. I didn't have to use transfer paper, as the foil is stiff enough to retain its shape while being handled.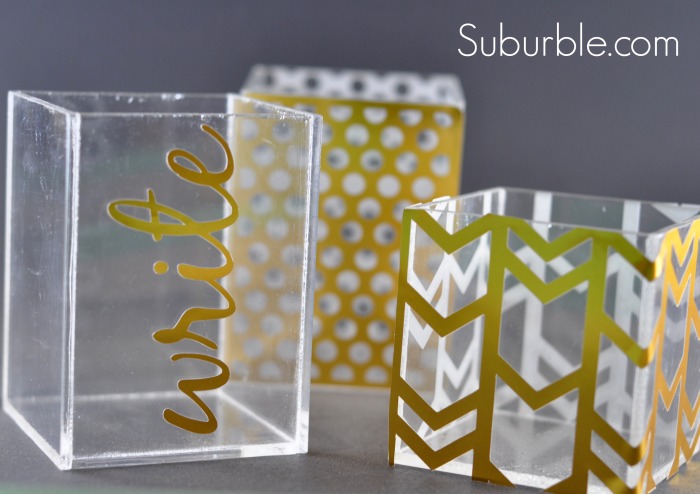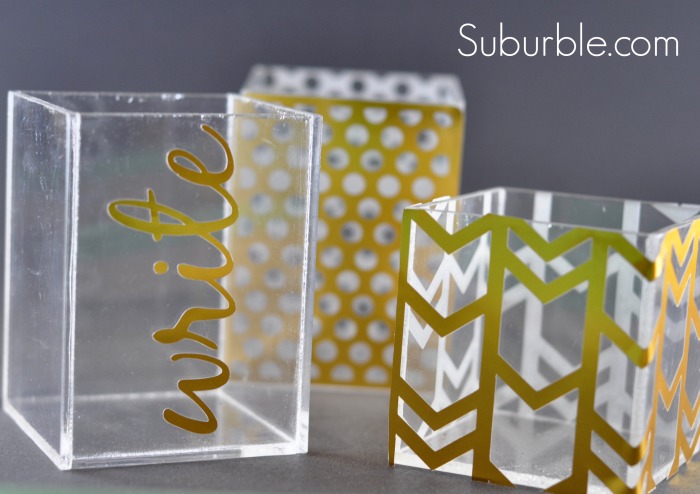 And once they were glammed up with a bit of gold, the boxes had become showpieces for the desk!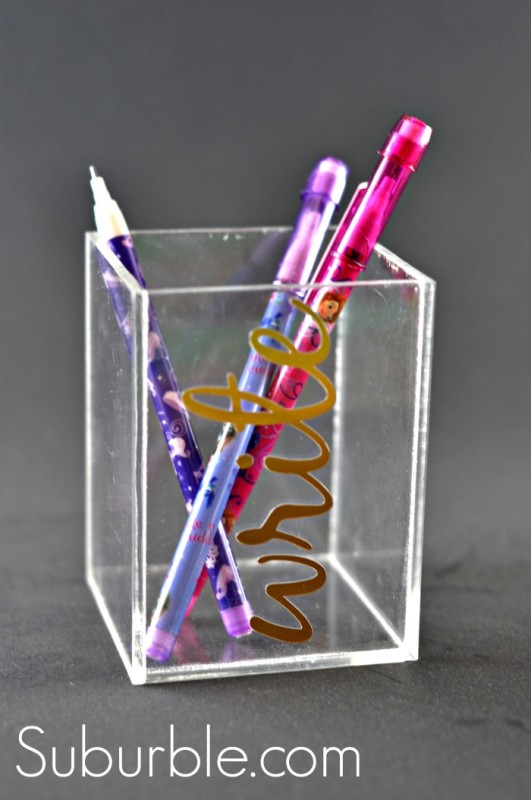 Of course, pencils were a natural choice for the "write" block…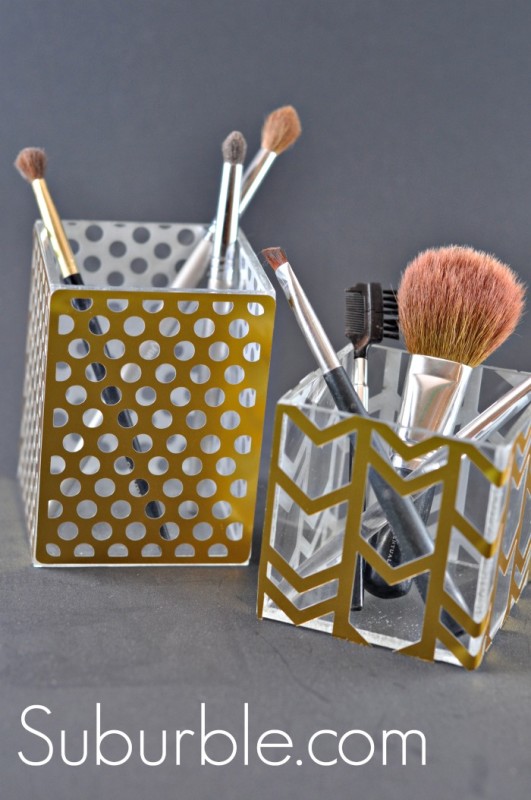 But I thought that the two patterned blocks would also be fabulous additions to the vanity/bathroom shelf. Brushes do best when they're stored upright to avoid damaging the bristles.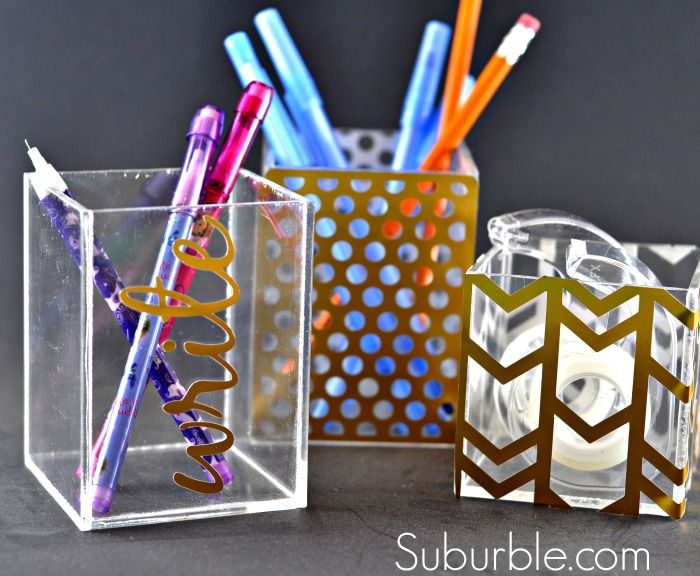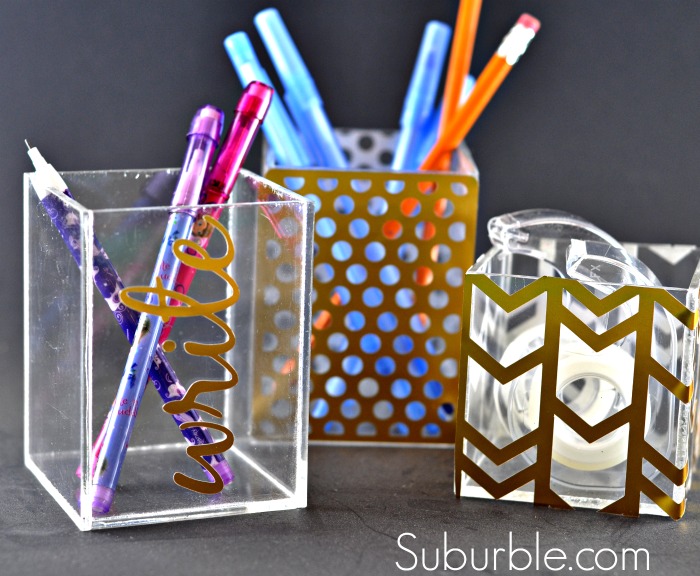 But for right now, this is how I'll be using my trio of golden boxes – as a way of organizing that desktop (or junk drawer) clutter. I love how this upcycle is not only practical, but also pretty!
And if you don't happen to stumble upon some plastic boxes, consider using mason jars, thrifted glassware, or vases.
A little gold goes a long way, don't you think?
Are you a crow? Is gold your BFF?
Check out some of my other golden lovelies: