You may have already heard that there is a Pinterest Party happening at Michaels this weekend. One that I'm helping to put on with Hometalk at my local Michaels.
.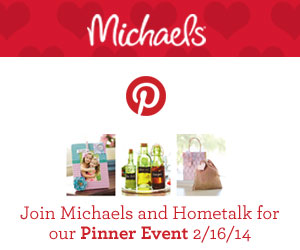 I might have mentioned it 83,394 times. And then Tweeted it. And put it on Facebook. And then I might have texted you about it.
Dog with a bone, I am.
But there are 99 other ladies who are also hosting Pinterest Parties at their local Michaels across the continent. And hoo boy… they've been crafting and painting and making amazing things, and I'd like to share them.
Check out this incredible gallery of Pinterest Party craftiness. It's just a small slice of what you could create this weekend .
Which project are you most likely to try?