Thank you to Donna of Funky Junk Interiors for giving me the chance to play with her stencils. They're fantastic!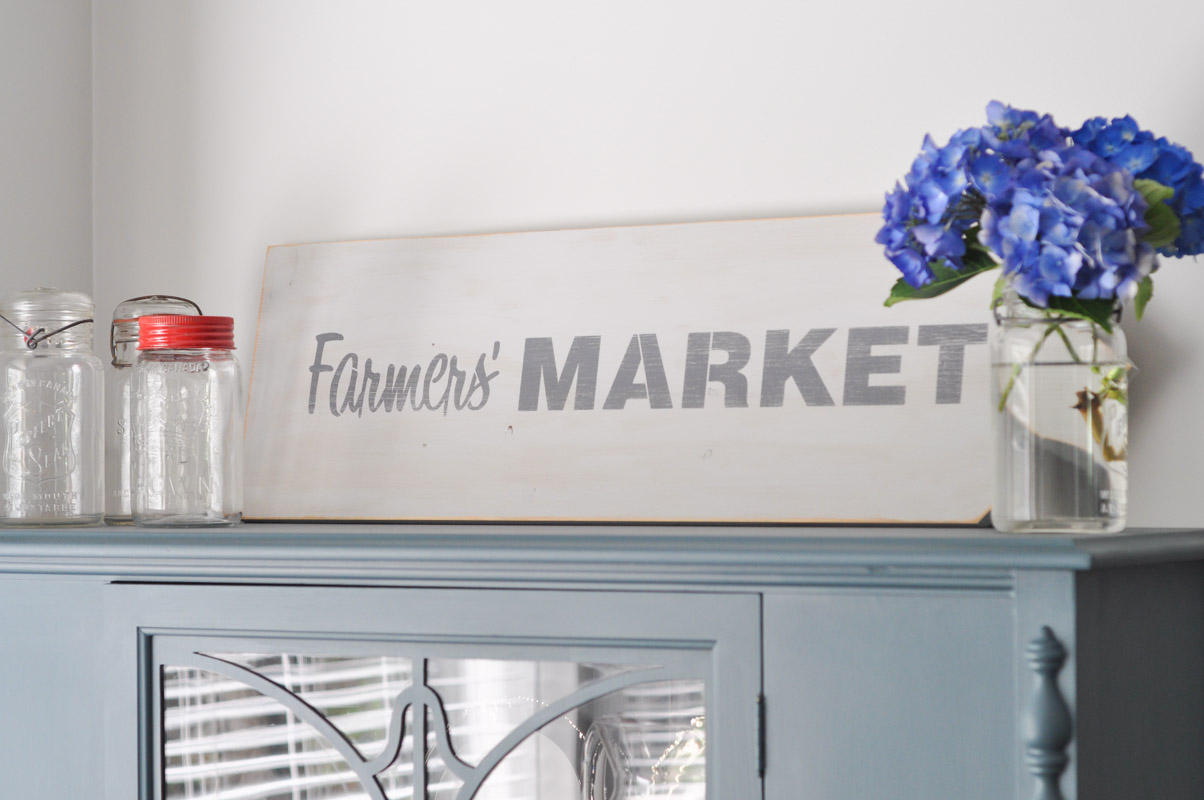 When we moved into our house, there were a few shelves and wood scraps left in the garage. Being the seasoned hoarder that I am, I kept it all.
And then one day, one of those wood scraps grew up and became a rustic sign. Thanks to Donna of Funky Junk Interior's new line, Old Sign Stencils, this project was as easy as slapping paint onto wood… and then sanding some of it off.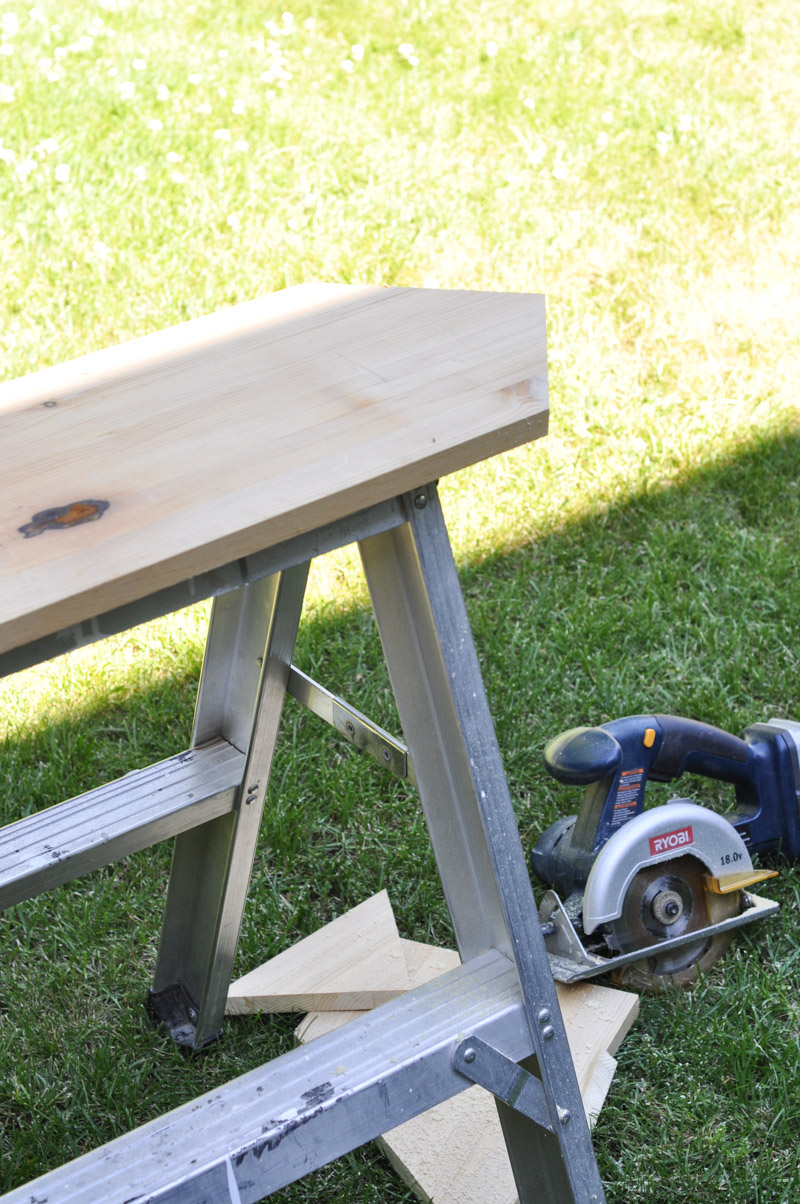 I started by grabbing one of the rogue shelves and cutting the end into a triangle. I imagined that a true sign would probably be sitting on a fence post providing directions or pointing to a gate entrance.
I simply eyeballed these cuts. There's charm in its less-than-perfect-ness, I've decided.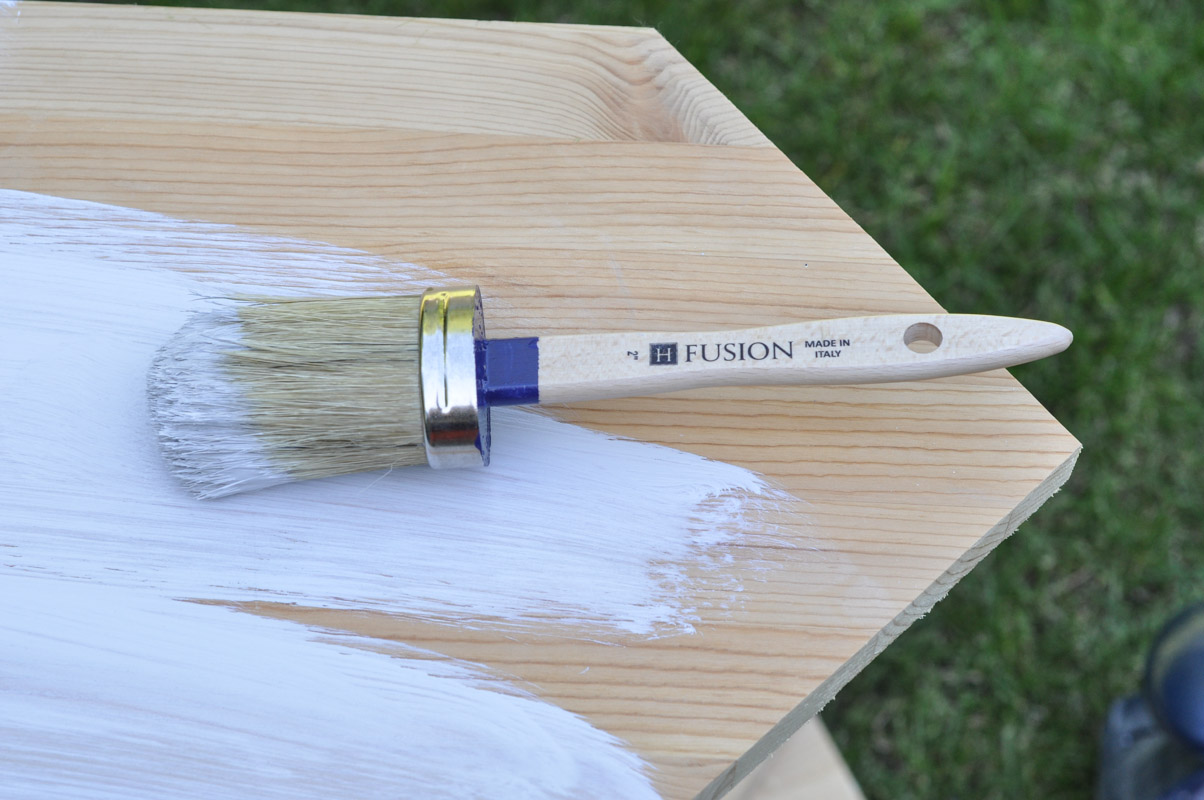 I applied two coats of Fusion Mineral Paint in Sterling . I let the paint dry completely before I grabbed the stencil.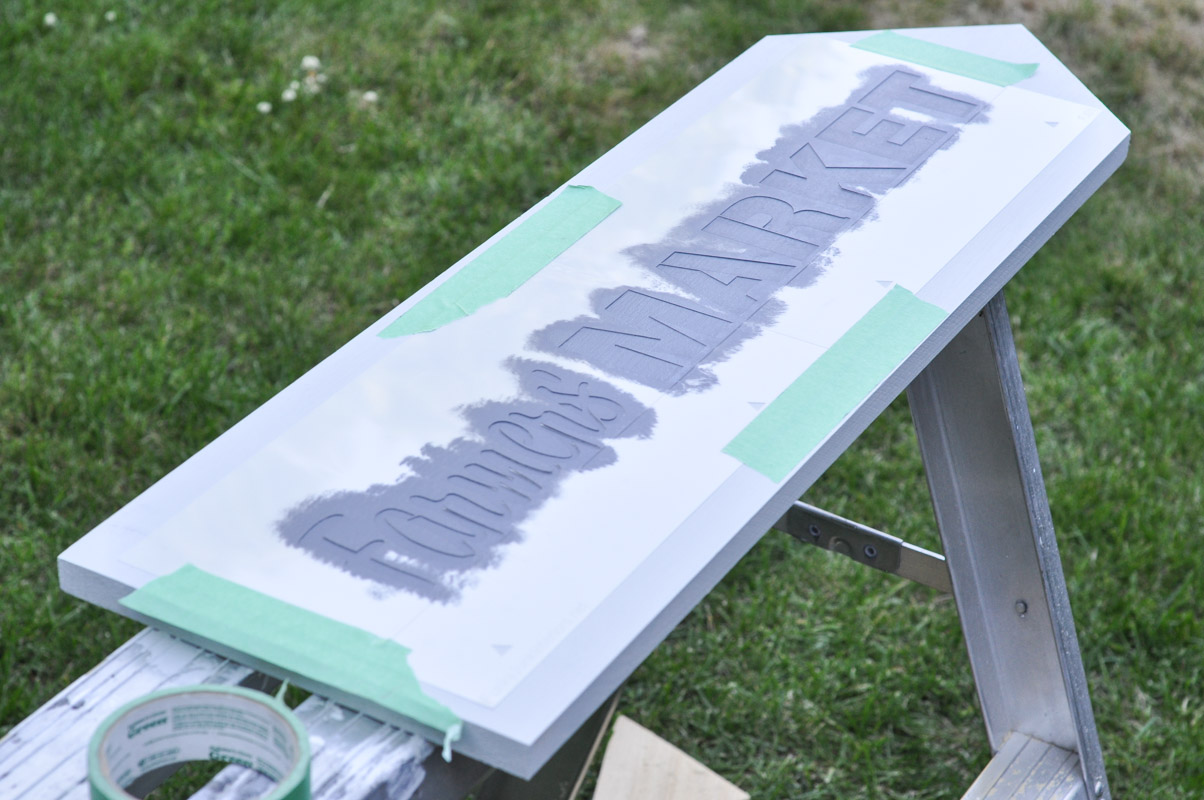 The secret to getting a crisp edge on a stencil is to use a very dry brush. This means that you dip your brush end into the paint, and then on a separate cloth/paper, you dab most of the paint off. Then using a "pouncing" motion, you apply the paint to the stencil, being sure to pay extra attention to the edges. Because there isn't any excess paint, you won't get the dreaded "stencil bleed" that so many of us have growled at.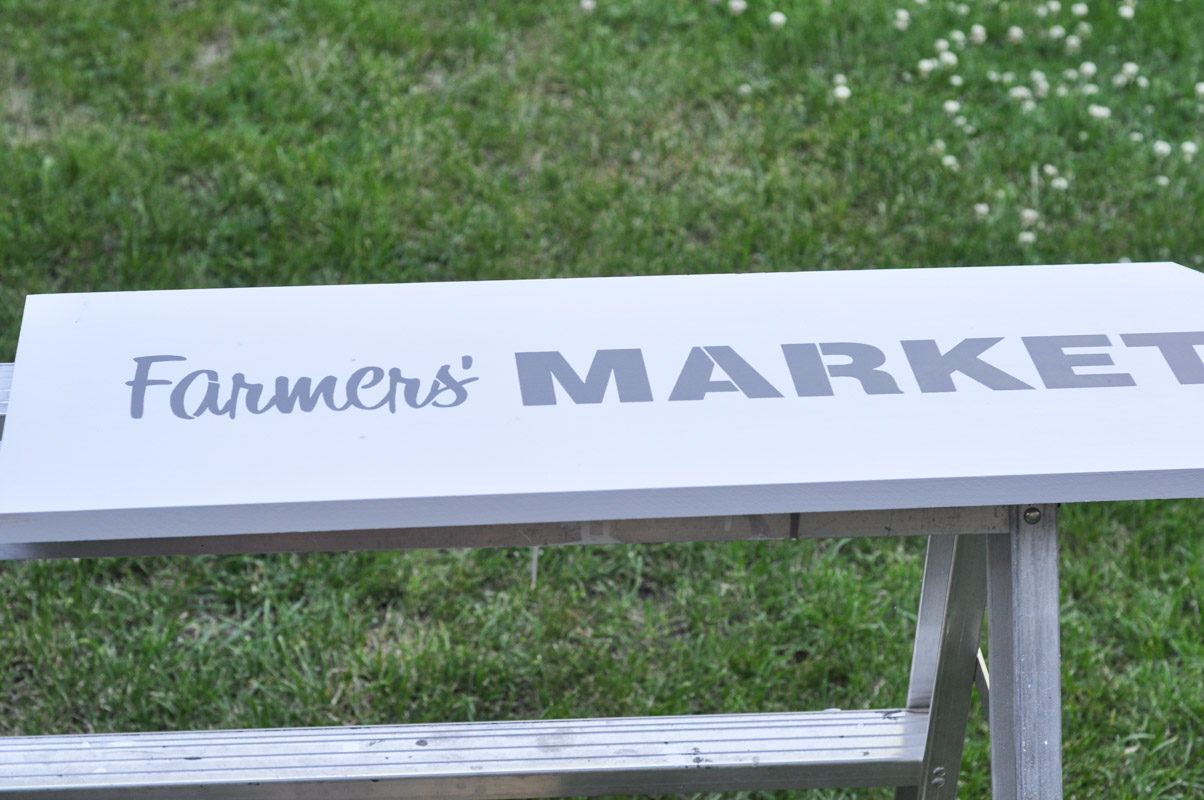 I removed the stencil right away (leaving stencils on too long can result in the paint drying and some of it coming up) and then let the paint dry.
Then it was time to distress…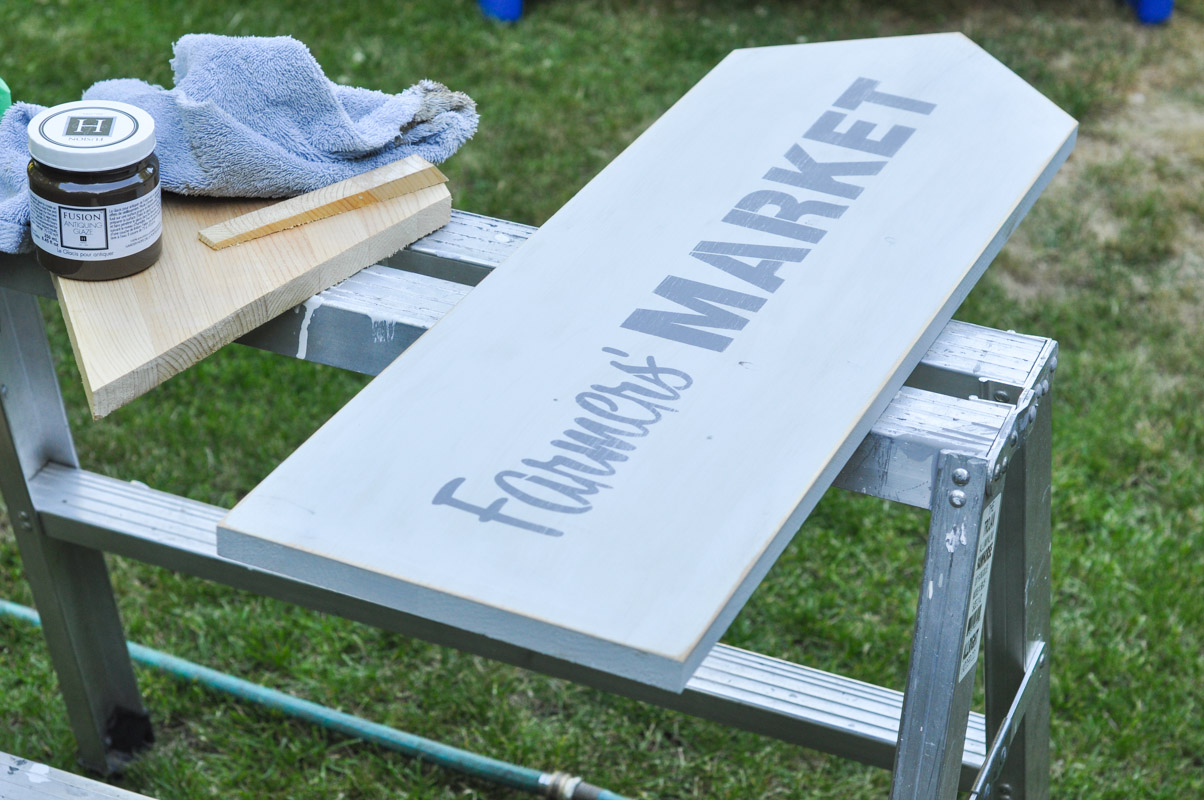 Using my palm sander and a 180 grit sandpaper, I aged the sign until I was satisfied. Then I added Fusion Antiquing Glaze in areas that I thought would have gotten a bit of dirt.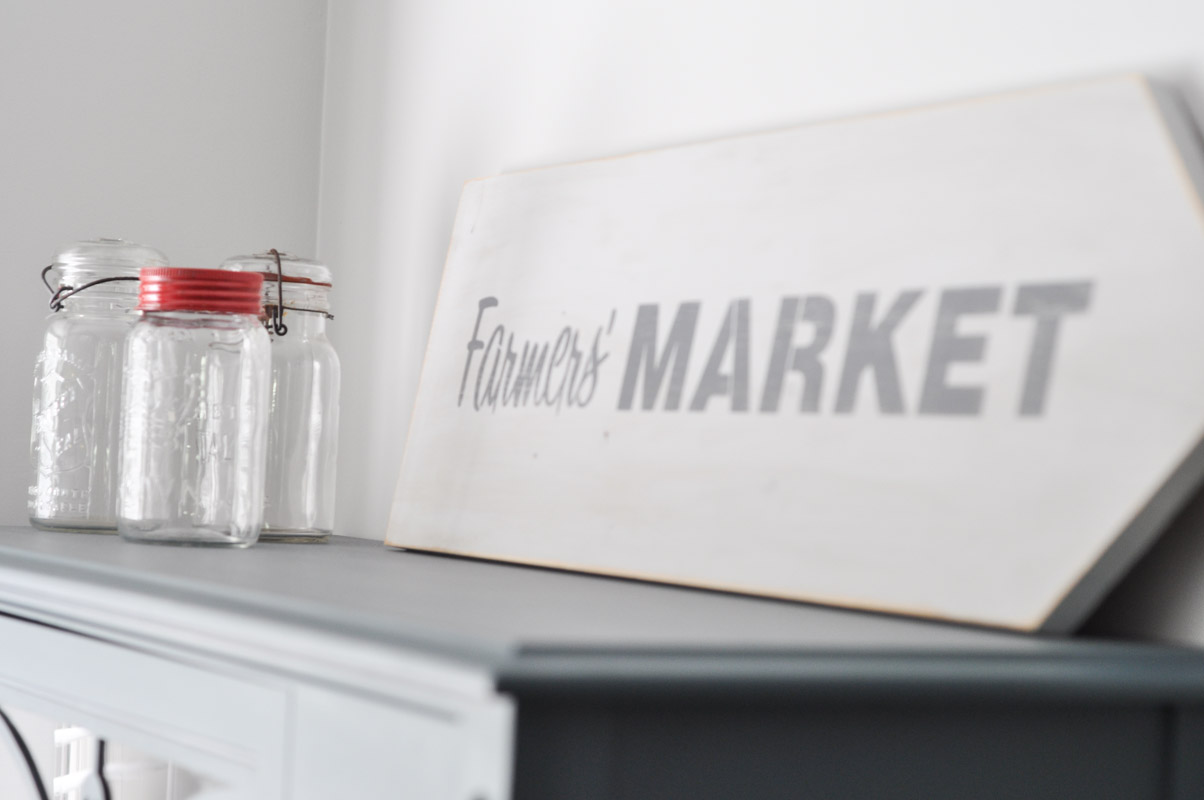 And with that, I was done!
Of course, as soon as I brought it inside, I realized that my walls were only a shade or two off from the Sterling colour I painted. Good grief! Creature of habit, much?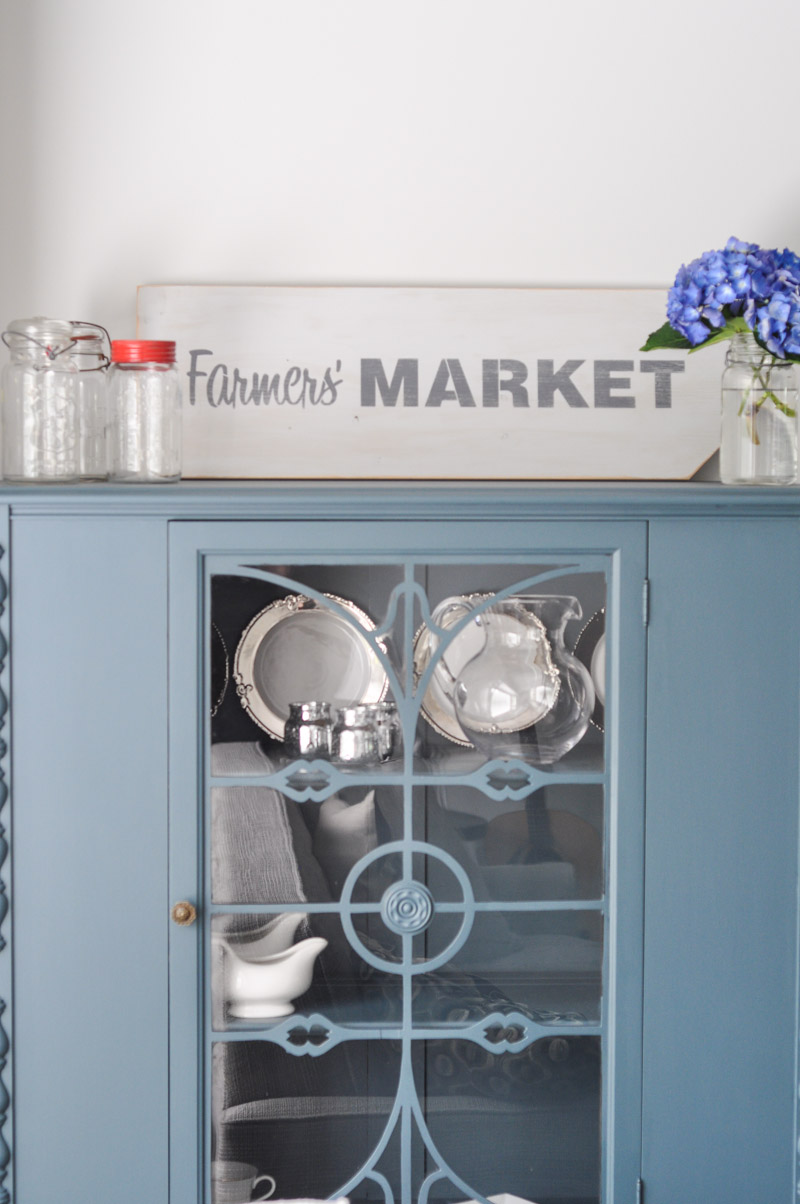 I still like how it's understated, and just a teensy bit worn. I don't often make my pieces very chippy….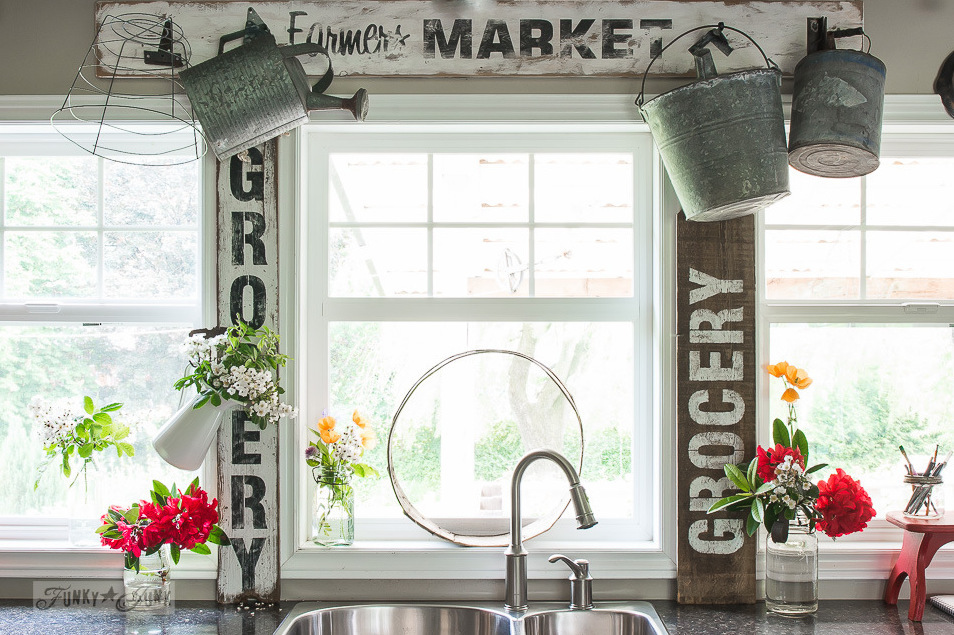 But when I see how Donna distressed her Farmer's Market sign, it gives me a whole host of ideas!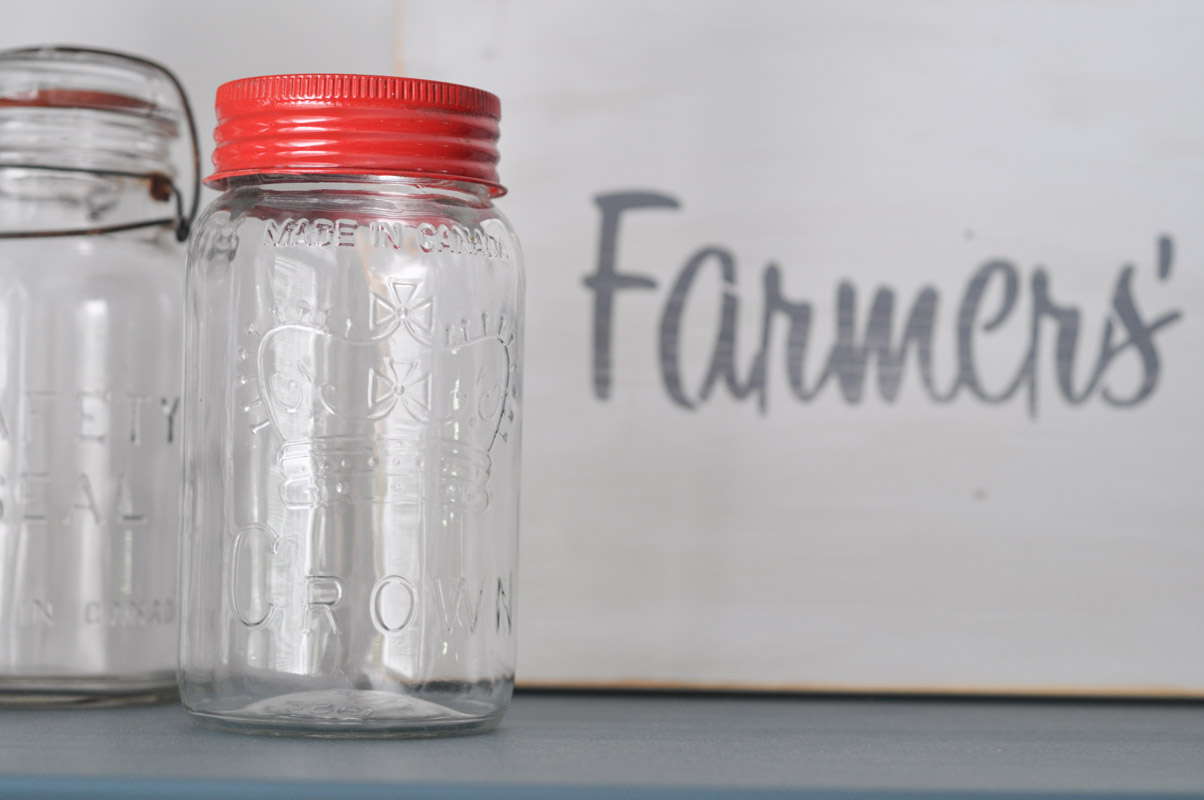 But nestled next to my vintage mason jars (gah, I just cannot get enough of this Crown jar!)…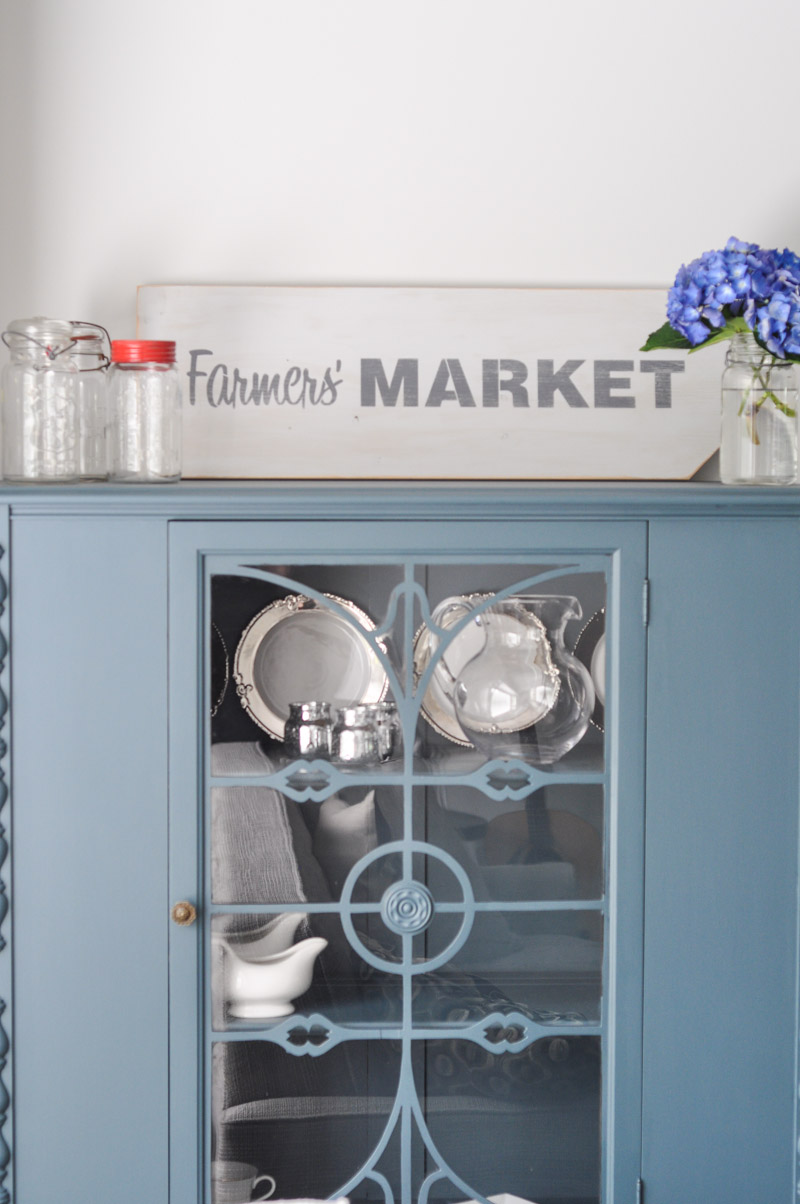 … I love my quietly-distressed-possibly-taken-from-a-picket-fence-one-early-Saturday-morning sign.
But it wasn't. It was taken from the Ye Olde Hoarde in the garage.
And that's a wonderful thing.
If you're hankering to make your own vintage signs, see what Donna has been cooking up! Her new Getaway Collection stencils have given me all sorts of ideas.
I'm definitely getting them.
I think there's a sign for the playhouse lurking in here.