Well, tonight is the night!

Adrianne and I are going to be broadcasting the first-ever episode of Crafty Hour tonight at 5pm PST/8pm EST. And it's going to be so much fun!
How do I know that it's going to be great time? Because it's cocktails and crafting… it's the combination of two lovely and enjoyable things. I'll be showing how to make a fabulous martini. Adrianne will be the bracelet-goddess and will instruct how to make a wired bracelet.
Want to join along? (you know you wanna)
First, head to our Google Events Page. There will be an invite and a question: Do you want to watch?
The answer is yes. Yes, you do. This is how you RSVP to our event. You will be able to watch me and Adrianne doing our thing from that exact spot this evening. And if you have questions, you can type them in and we'll answer them – live!
The broadcast will also be streamed on YouTube at the same time. Unlike the Hangout, you won't be able to ask questions, but you will be able to watch us do our thing.
You will need:
Martini glass, shaker tin, and some ice
Vodka
Cointreau or Triple Sec
Cranberry Juice
Lime Juice (Rose's Sweetened Lime Juice/Lime Cordial, though fresh lime is fine)
Citrus wedge (lemon, lime, or orange) for a twist garnish, because we're going to show you how to serve it up bartender-style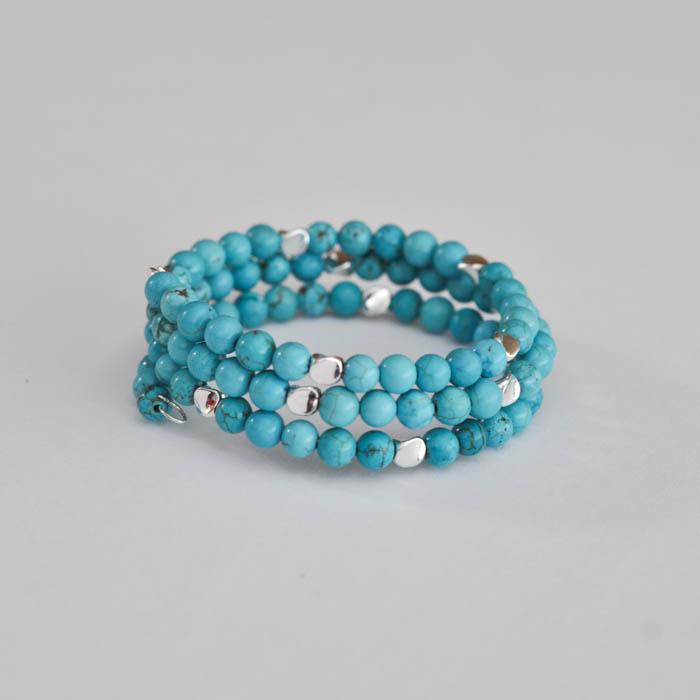 To make a memory wire bracelet, you will need:
Bracelet-sized Memory Wire
Round-nosed pliers
Wire Cutters or Memory Wire Shears
Beads you love – mine are a mix of silver 45mm tube beads, 6x8mm oval turquoise howlite beads, and 8x4mm rondelle bone beads, and some 4mm square silver spacer beads. You can pick up similar beads or choose another type that suits your style! I would recommend at least spacer beads and choosing beads under 8mm for size.
But never fear! If you can't make it tonight – boo… but we understand – the videos will be preserved on both Google Hangouts and YouTube, so you can catch the fun even after it's happened!
And to keep things even more exciting…. we have a giveaway happening – for TODAY only!
Part of the fun of being in the Crafty Hour community, aside from the tutorials, the Facebook group, and the knowledge that you can reach out to me or Adrianne – any time – if you have questions or need advice with a project, is that we want to encourage you to try new things. And what better way to motivate than with a bit of money to buy the next Crafty Hour's supply list?!?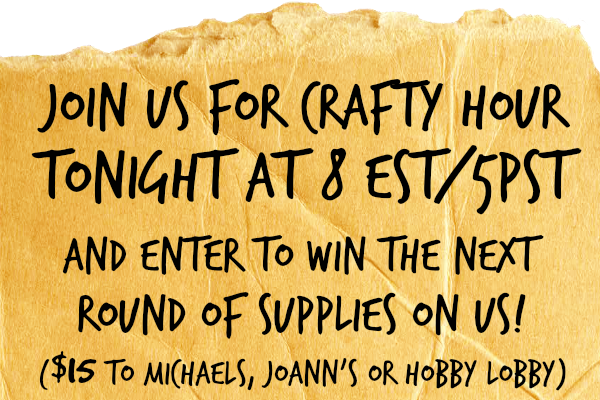 Enter to win a $15 gift card to either Michaels, JoAnn, or Hobby Lobby to pick up the supplies for the next Crafty Hour!
Giveaway open for one day only: March 28th until 11:59pm.
Open to residents of North America. Void where prohibited.
Join us tonight at Crafty Hour and learn something new! Or just hang out with us. We'd love to have you!