Thank you, Consumer Crafts and The Blueprint Social, for helping me to make these gifts as a random act of kindness!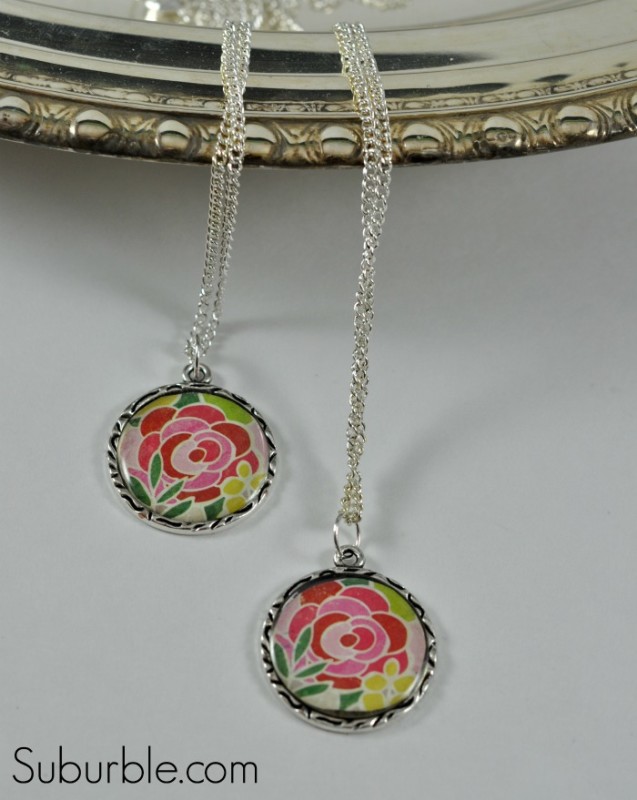 For the last three months of 2013, I am a member of the Blueprint Social's Fall Street Team. This month, we were challenged to create a gift under $20 using items from Consumer Crafts and then give it in a random act of kindness.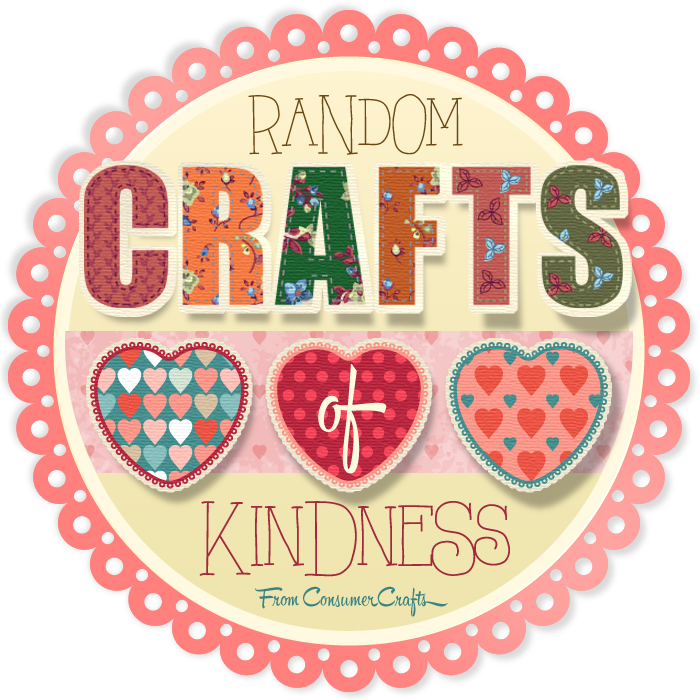 I jumped all over this opportunity. I love gift giving. I love crafting. And I love a deal.
I loved this deal so hard that I managed to create not one, but TWO, little gifts for less than $20!
To create this darling little necklace (with DIY pendant), you will need:
1 Frame charm (with self-sealing dome) (2 for $2.37)
1 length of silver small loop chain ($2.67)
2 silver jump rings
1 silver clasp ($2.17 for the pack of jump rings and clasps)
Picture/clipping/scrapbook paper
Scissors/craft knife
Jewelry Tools ($12.97)
You'll see that you can become a beginner jewelry designer, get the tools and the supplies required to make these necklaces, for $20! (Well, if we're getting technical, it's $20.18, but you will have many leftover findings, lengths of chain, and your tools to create even more beautiful jewelry pieces!)
Once you have the tools, each necklace is approximately $3-4 to make!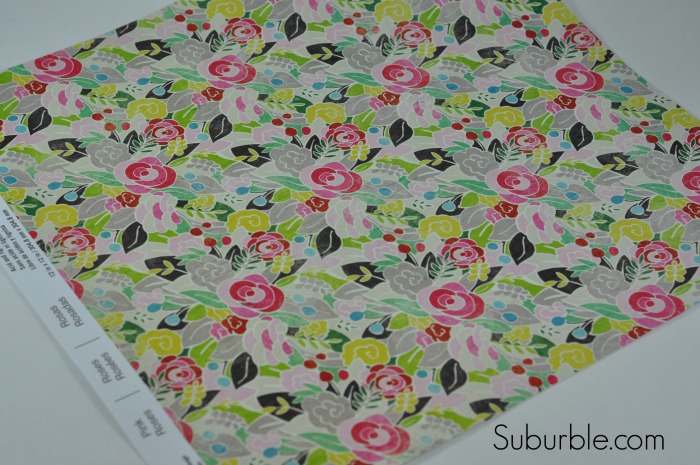 When I saw this bright and colourful scrapbooking paper, I knew that it could make for a beautiful pendant.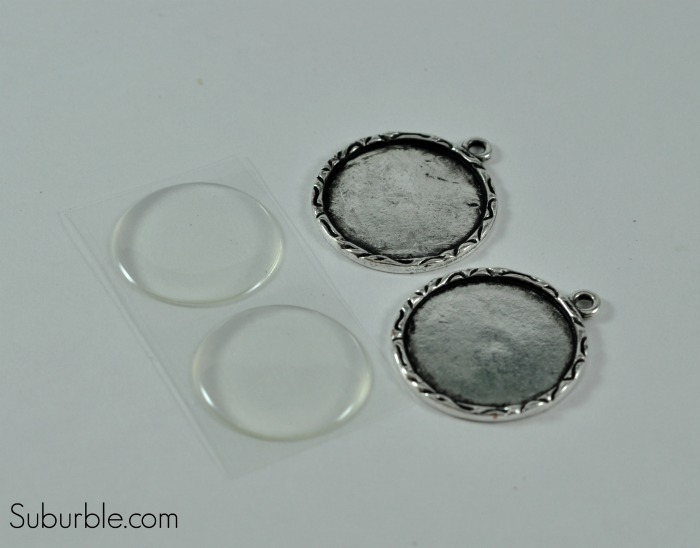 I grabbed my frame charms and used the little domes as stencils to cut out a small section of scrapbooking paper.
Tip: put the dome over your paper and move it around to see exactly what the pendant will look like when finished.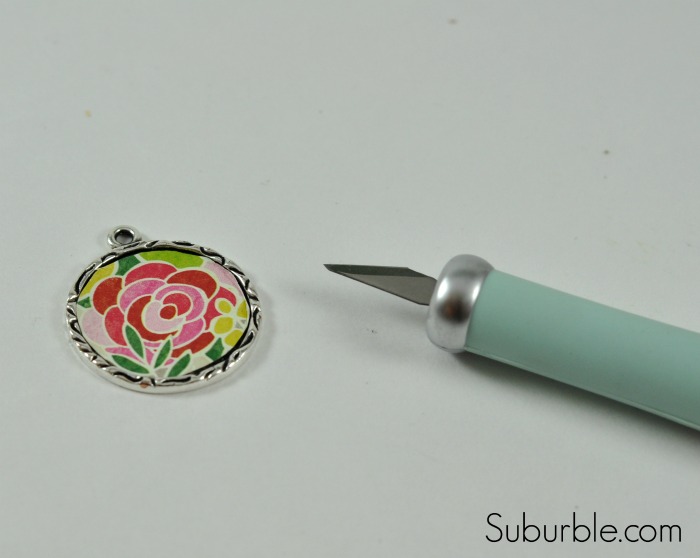 I used a craft knife – you can also use scissors, if you don't have one – to trim the edges of the paper. Then, I popped on a self-sealing plastic dome to finish off the pendant.
Yeah. It's really that easy. I'm telling you – I felt like I was missing something, but nope. This is pretty much fool-proof! (And that's music to this crafty-mama's ears!)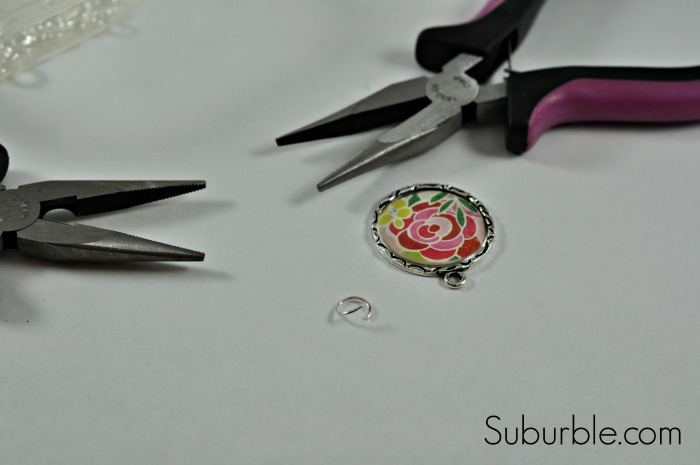 Using two long-nosed jewelry pliers, open a jump ring, and then slip it through the hole on the pendant. Close it using the pliers.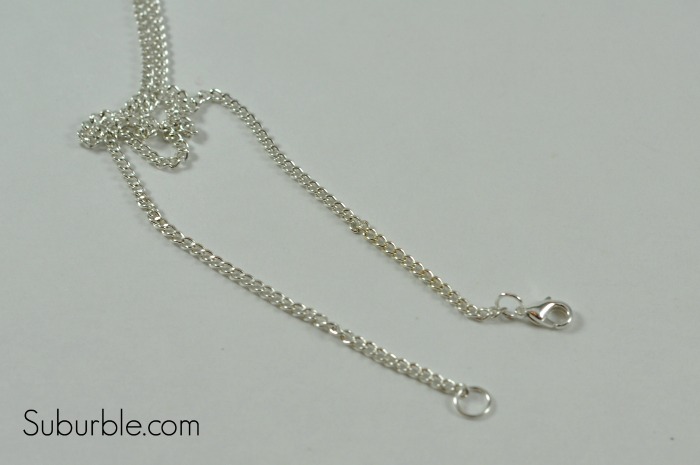 Using your wire cutting jewelry pliers, cut a length of silver chain. 16″ is a pretty standard necklace length, though depending on the size of the pendant, you may want it to be longer. Remember – you can always cut length off – you can't cut it back on.
Using your two long-nosed jewelry pliers, add a jump ring to one end of the chain. On the other end, attach a jump ring along with the clasp.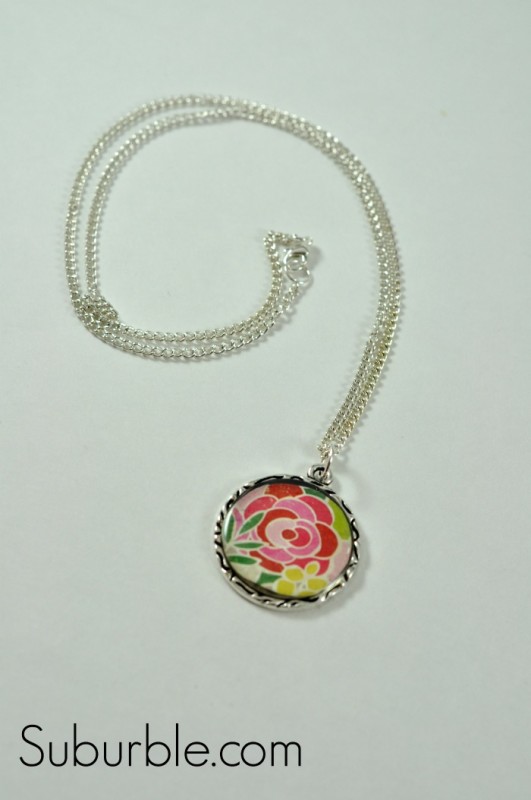 Slip your pendant onto the chain, and….
Ta-daaaahhhh! You made a necklace. You are amazing! You are a craft goddess!
Your life is now changed. The gift possibilities! The beautiful pictures that you can now wear as neck-decor are everywhere!
Maybe those sayings only run through my head when crafting magic happens. But if it also happens to you, then WOOT! We are awesome!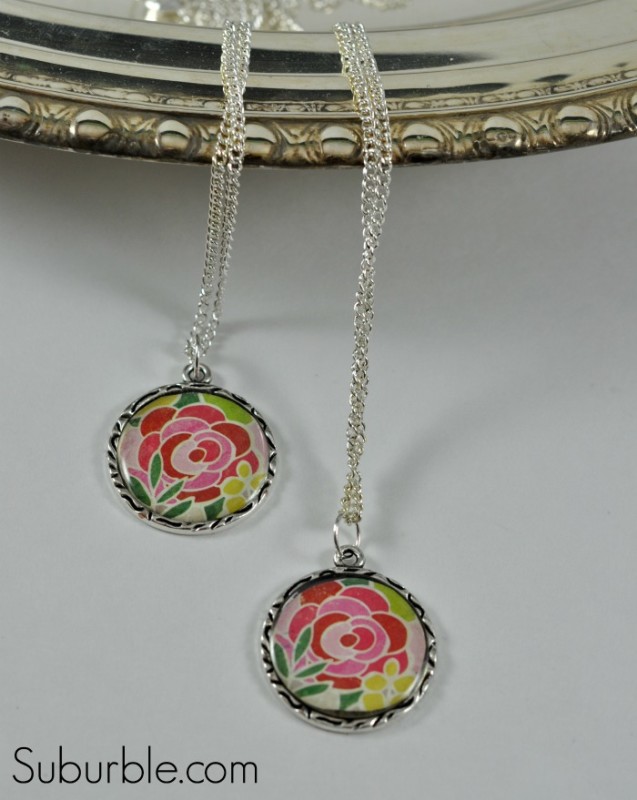 This challenge was to create a gift and present it as a random act of kindness. These necklaces are going to be given to my daughters' preschool teachers. These ladies are amazing. Each day, they greet every child with a face full of kindness and happiness. Their voices are light; their patience is huge.
I am so grateful that our girls have such caring and loving women as their very first teachers.
And so, we will be boxing up these necklaces and presenting them as a random act of kindness. Just a way to say, "Hey… thanks for being such an awesome soul. "
Have you ever participated in a Random Act of Kindness?
If so, tell me about it!
Check out all sorts of other incredible gift ideas on Consumer Crafts. Follow along with them this holiday season!
Facebook
Twitter
Pinterest
Instagram
And check out more incredible random crafts of kindness: