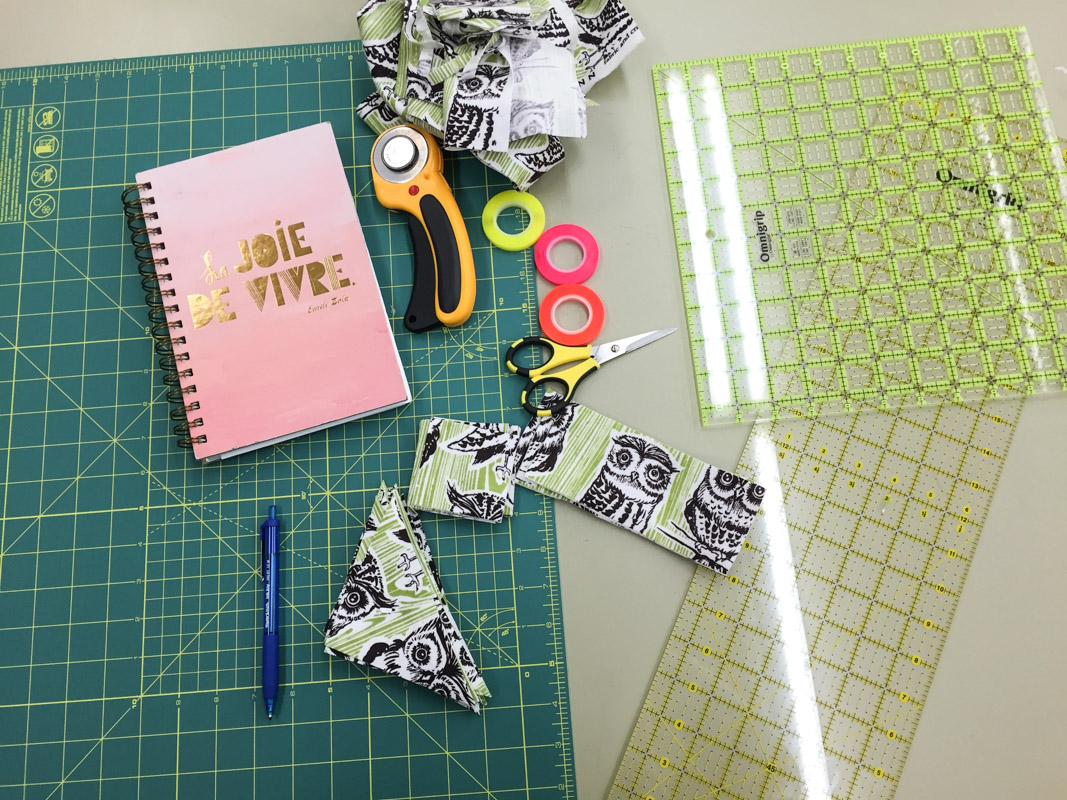 I've embarked on a new adventure. And it involves using big, expensive rulers and every ounce of my concentration.
It's quilting. And I'm a tiny bit terrified of it.
I took a Rotary Cutting class – the pre-requisite for Beginner Quilting – last night. I walked in, clutching my cutting pad and my Olfa rotary cutter, wondering who else would be waiting in the little room at the back of the quilt shop.
A roomful of women, most with equipment that appeared to NOT still be in its plastic packaging – turned their heads to look at me as I walked into the room.
When I'm nervous, I talk a lot. And it's mostly self-deprecating talk. "Don't worry, ladies. I'll be the baseline for this class. I have no idea what I'm doing."
A few woman gave me some warm, "Oh, good heavens, who is this?" smiles, and one said, "Didn't you take sewing in high school?"
Errrm… no. I didn't. I had zero inclination to make pyjama pants or a lopsided teddy bear when I was in the ninth grade. I took metalwork and made a birdhouse with corners that were as sharp as a meat cleaver.
And years after that birdhouse rusted and probably gave a few birds an accidental case of tetanus, I'm kicking myself for not taking that sewing class. My Kenmore sewing machine – a hand-me-down from my mom – is giving me some serious side-eye right now.
I don't think it's all that sure about my abilities.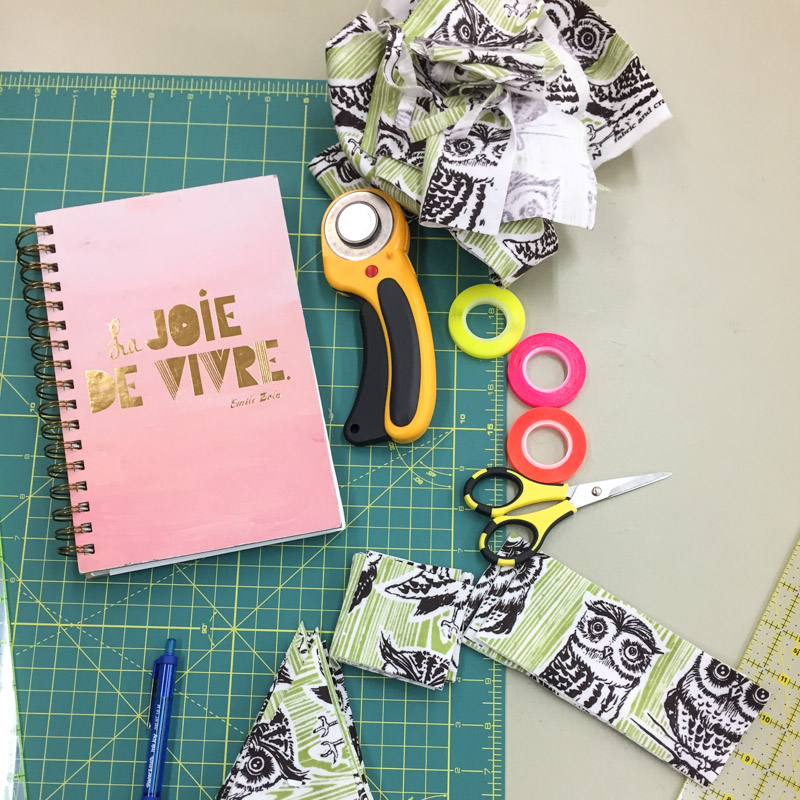 In the class, I learned how to cut using the "two ruler technique". I scribbled down notes in my book. "WOF means width of fabric. Ironing and pressing are VERY different. Get sticky-things for your ruler."
I watched my tablemate quickly whip around with her rotary cutter and make neat little piles of squares and triangles. Of course, I asked her questions incessantly. I got cocky and accidentally moved my ruler when I was cutting my 6″ strips of fabric. "Err… what happens when our fabric get a 'wow' in it?"
The teacher smiled and said, "You put it in the scrap pile."
Oh. Okay. I grabbed my notebook. "Buy extra fabric for quilt."
Next week is when I haul my machine along with me to the class, and we start the quilting process. I'll try to sneak a few pictures in between stitch ripping and furiously scribbling down notes.
I wonder if I'm going to drive these ladies crazy…