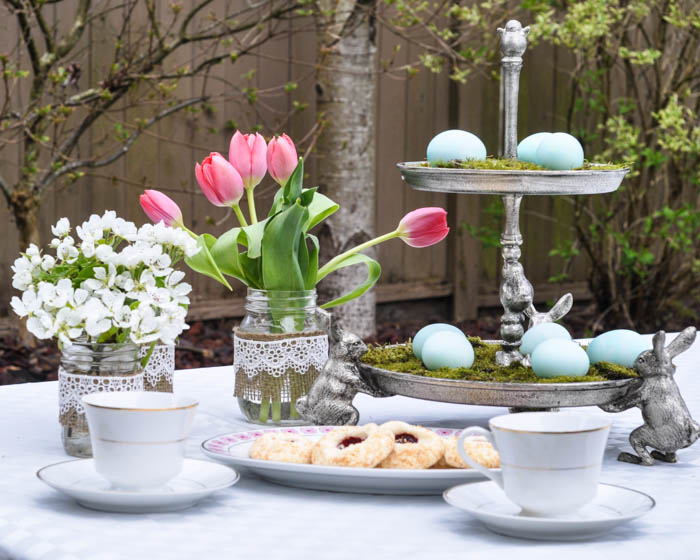 Now that I am a grown-up – or at least a reasonable facsimile of one – I get very excited about all of the things that should have thrilled me as a little girl.
I don't remember playing tea party all that much as a child. I mostly played "Motorhome", where I would create a motorhome in the playroom, and then my sisters and I would go on trips to our favourite places.
We typically ended up at the imaginary drive-thru. Getting a Happy Meal was a highly coveted experience, so it was pretty much the best place we could think of driving our motorhomes to.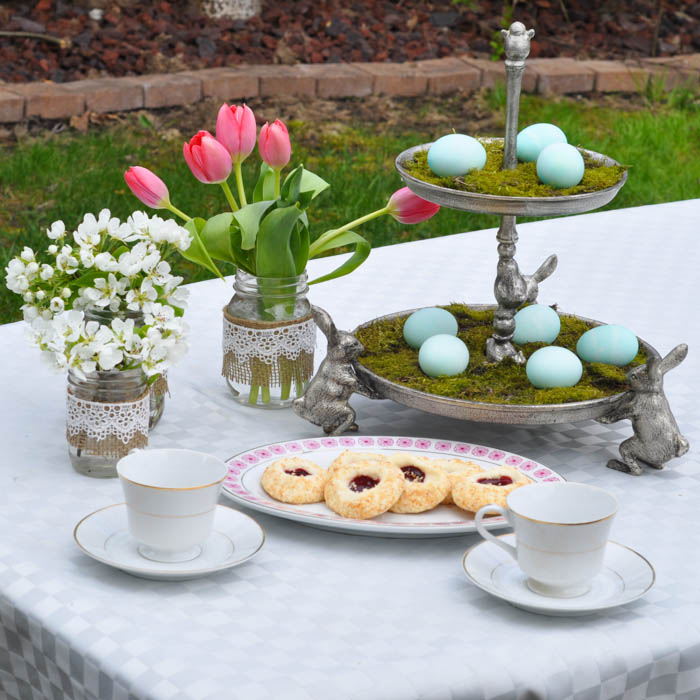 But now? Now that I am old enough to appreciate things like little dollops of jam in the centers of birds' nest cookies… now that I can stop and ask, "Is that REAL gold on these teacups?!?"
Now I want to have a tea party.
Outside.
With flowers and a centrepiece and saucers for our cups.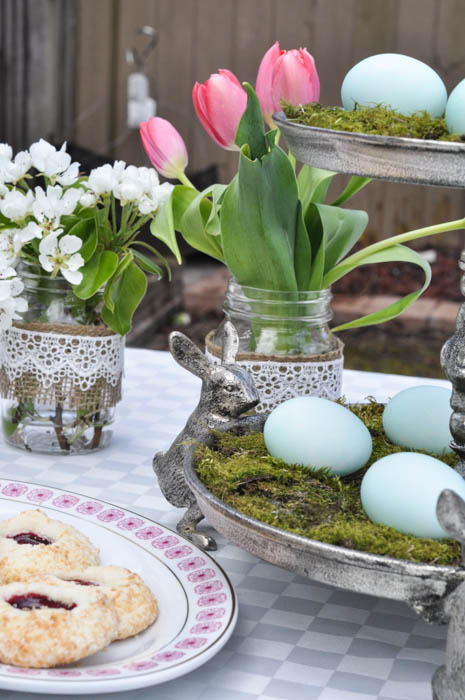 This adorable Bunny and Chick Serve Stand from Pottery Barn was the impetus behind it all. It was being too cute. I needed to show it off.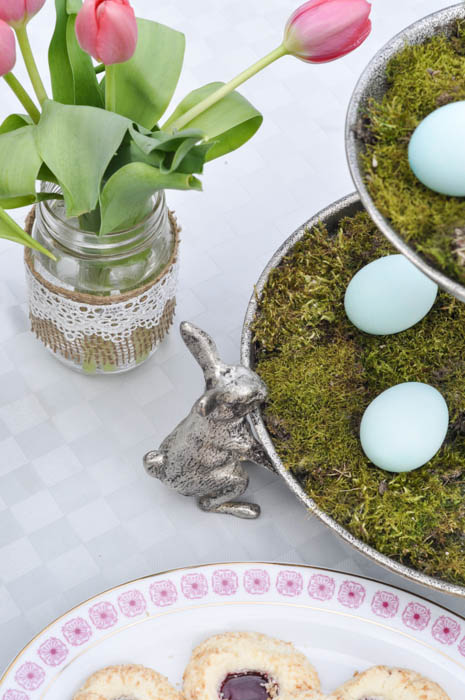 The back lawn may have had a little mossy-haircut – but moss is so lovely in Easter-y snippets, isn't it? The eggs were dyed with blue food colouring that had a few drops of yellow plopped in. I considered – only for about two seconds – leaving the eggs in their natural colours.
But I like blue. Just imagine that gigantic robins happen to live in our neighbourhood.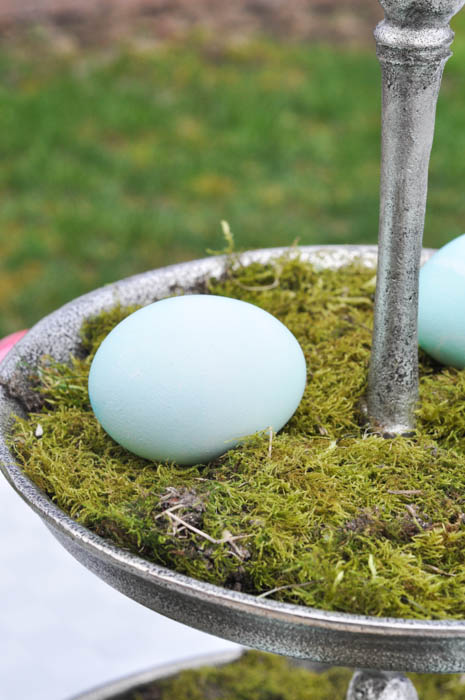 I know that many people spend time and money trying to rid themselves of moss in their yard, but I'm loving it right now.
I would grow a little patch of it in the garden if I could. Thankfully, our new-to-us-house (which will be ours in the summer) already has a thriving crop of moss. I'm so lucky!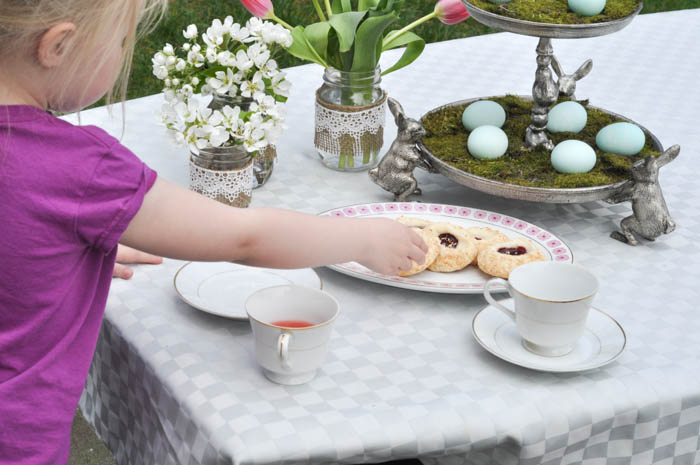 And I was also lucky enough to have a guest at my grown-up outdoor tea party. Lucy was happy to have a post-preschool chat with me, while she sipped her juice and nibbled on a cookie.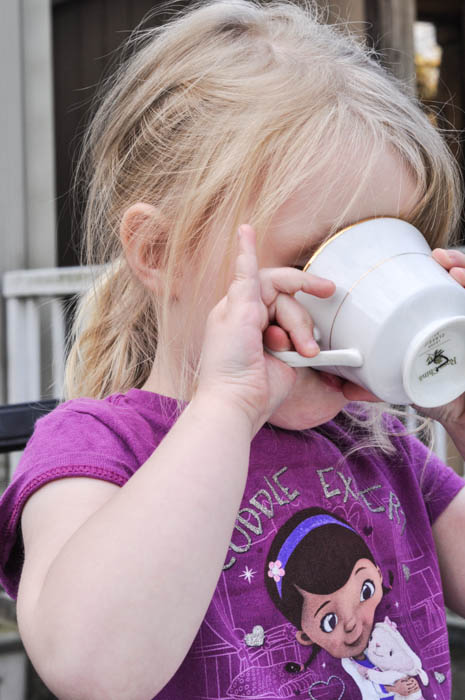 Tea partyin' like a boss – look at that pinky in the air.
And I swear, I didn't teach her that.
Is there something that you didn't ever do as a child, that you want to do now?
Play an instrument? Join a soccer team?
Have a fancy tea party with a three year old as your guest?

I highly suggest you try it. It's incredibly liberating.