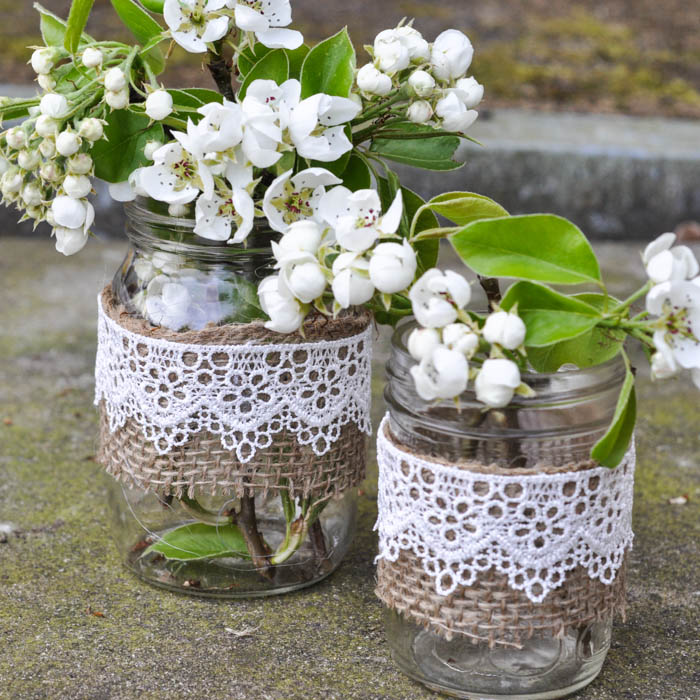 When the girls started talking about the theme for the #MyFavoriteBloggers post this month, the idea of upcycling came up.
And I jumped all over it. (Hello to the duh…)
The recycling bin is one of my favourite craft-supply stops. You have to admit, free is a pretty decent price.
Today I am thrilled to be joining some of my most favourite bloggesses to bring you some fabulous upcycled projects. In celebration of the upcoming Earth Day, why not go trash-digging and create some gorgeous decor?
Yesterday, I shared a little tea party that Lucy and I set up in the backyard. You may have noticed the burlap and lace mason jar vases on the table.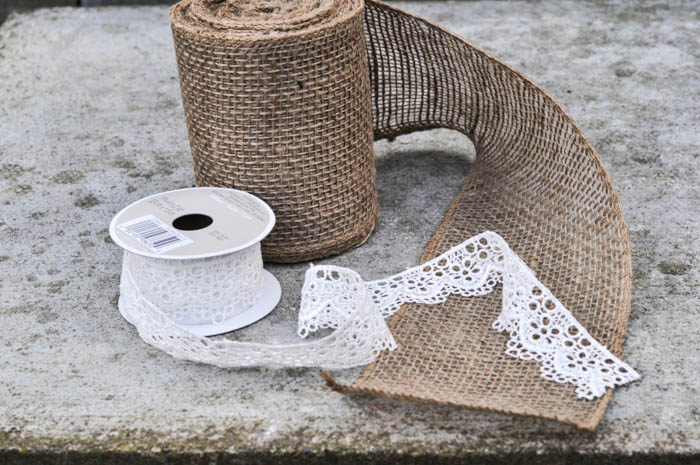 The contrast of the lace and the burlap stood out to me while I was wandering the aisles of Michaels last week. I've always had a thing for burlap, but the lace-love is new.
It reminds me of something that would line an apron. The fancy kind of apron, one that you don't actually mean to get dirty.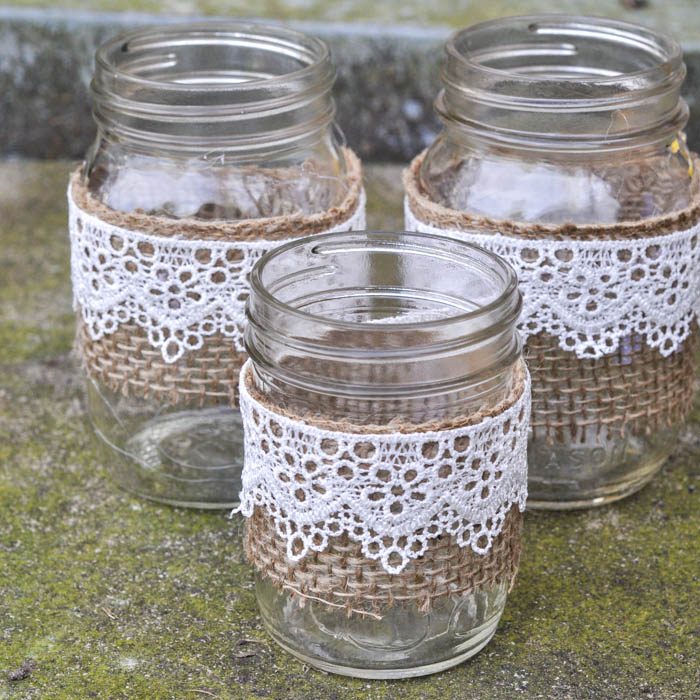 The construction of these vases is painfully easy. And obvious.
Glue gun. Mason jars. Lace and burlap. Burned fingers.
And you're done!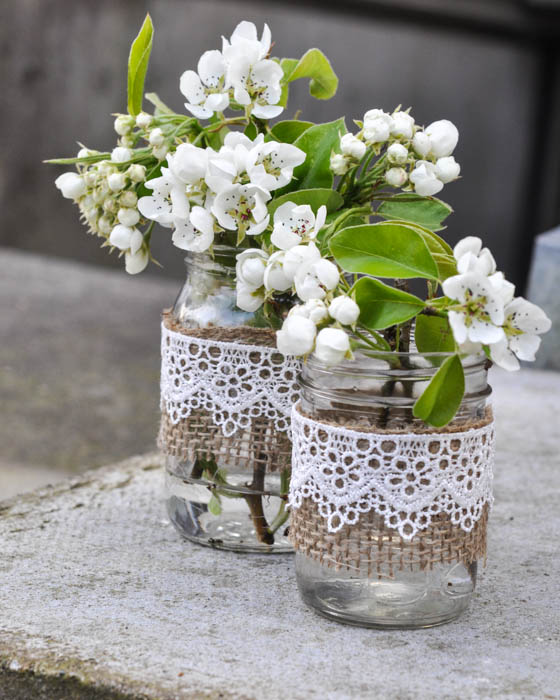 But sometimes, simplicity is just what you're looking for.
A few branches of blossoms, and these former spaghetti sauce jars are all gussied-up and ready to go!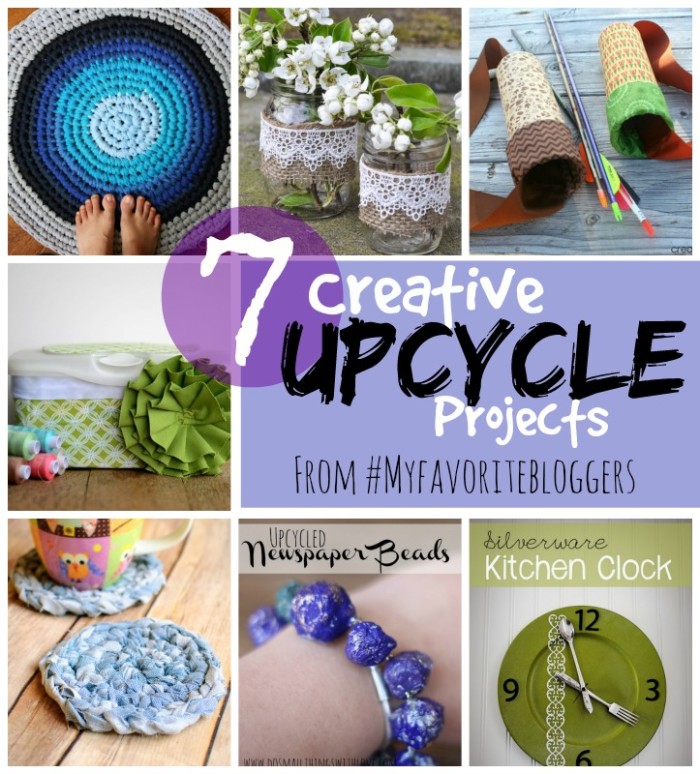 Looking for more upcycled crafting for Earth Day? Check out the gorgeous work of #MyFavoriteBloggers!
From Left to Right:
Crochet Rug from T-shirts from One Dog Woof
Rustic Mason Jar Vase from Suburble
Upcycled No-Sew Fun for Kids from Creative Capital B
Wipes Container to Craft Storage from It Happens in a Blink
Fabric Crochet Coaster Pattern from Petals to Picots
Upcycled Newspaper Beads from Do Small Things with Love
DIY Silverware Kitchen Clock from The Benson Street
I hope you find a new use for something this weekend!